Have you ever felt like you were a tourist in your own backyard? If you take a guided tour of Tower Bridge you certainly will. It's only 3 1/2 miles from where we meet in Bow.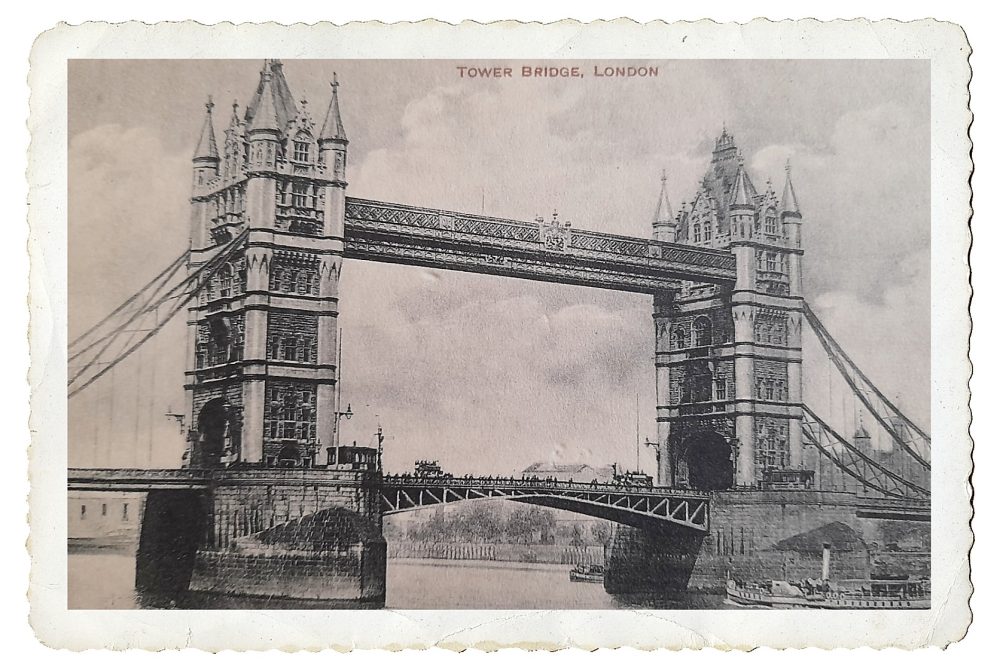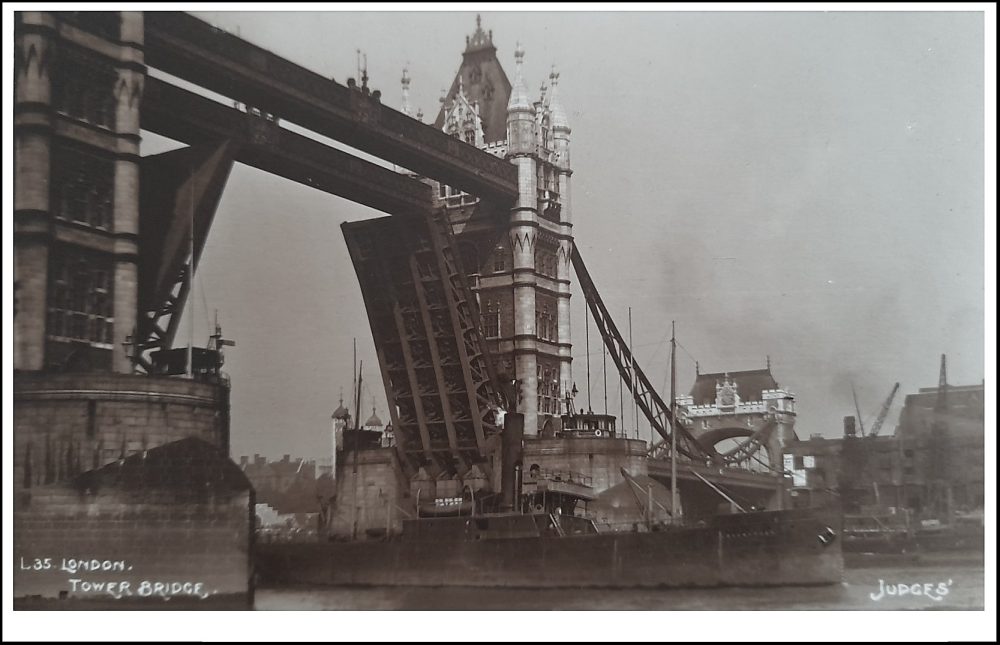 Gary Magold of the London Biscuit Museum joined us on the trip and supplied the old postcard photos from his collection, as well as taking a number of the photos here.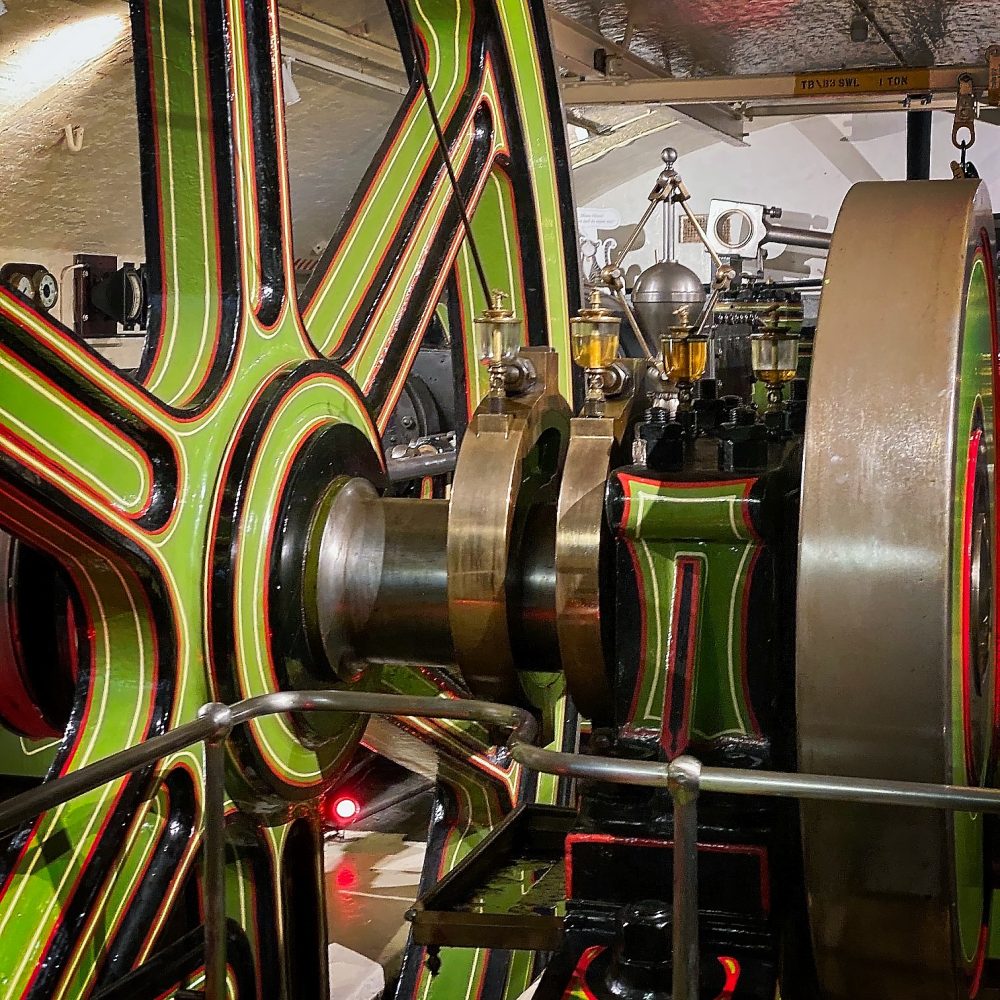 The Geezers and a few friends took a return trip on a Thames Clipper boat with group tickets booked on the app from Canary Wharf to Tower Pier. We had booked a tour of the inner workings of Tower Bridge which opened back in 1894.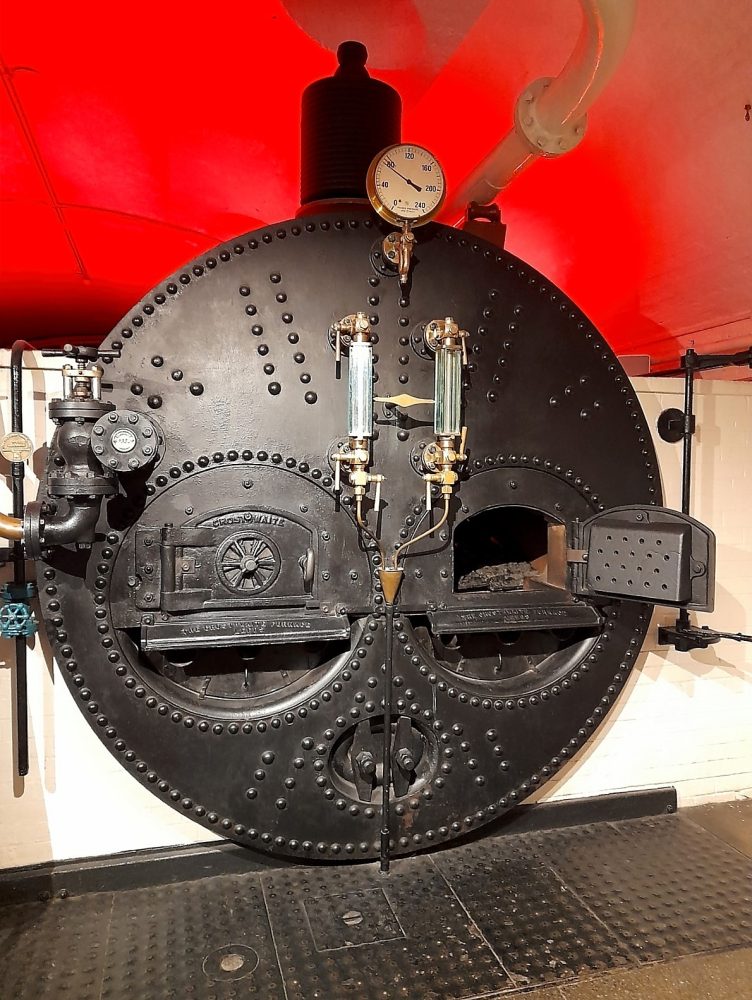 Apart from leaving a geezer on board the boat (he got off at the next stop across the Thames) it was a great day out. London was having one of those very hot days and the tourists were out in force and I suppose that included us.
The Bridge is totally accessible, and with the loan of a wheelchair for Simon, we managed to see almost everything.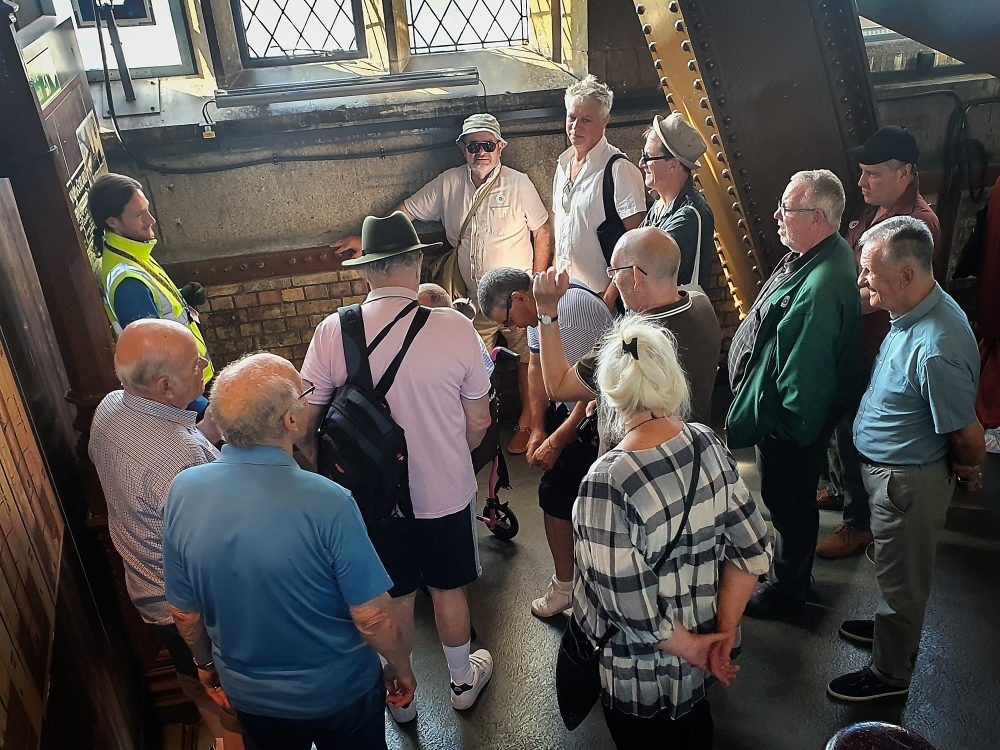 Joel, a most excellent guide, was really good with the Geezers. He soon got used to us and our strange ability to know absolutely everything about most things.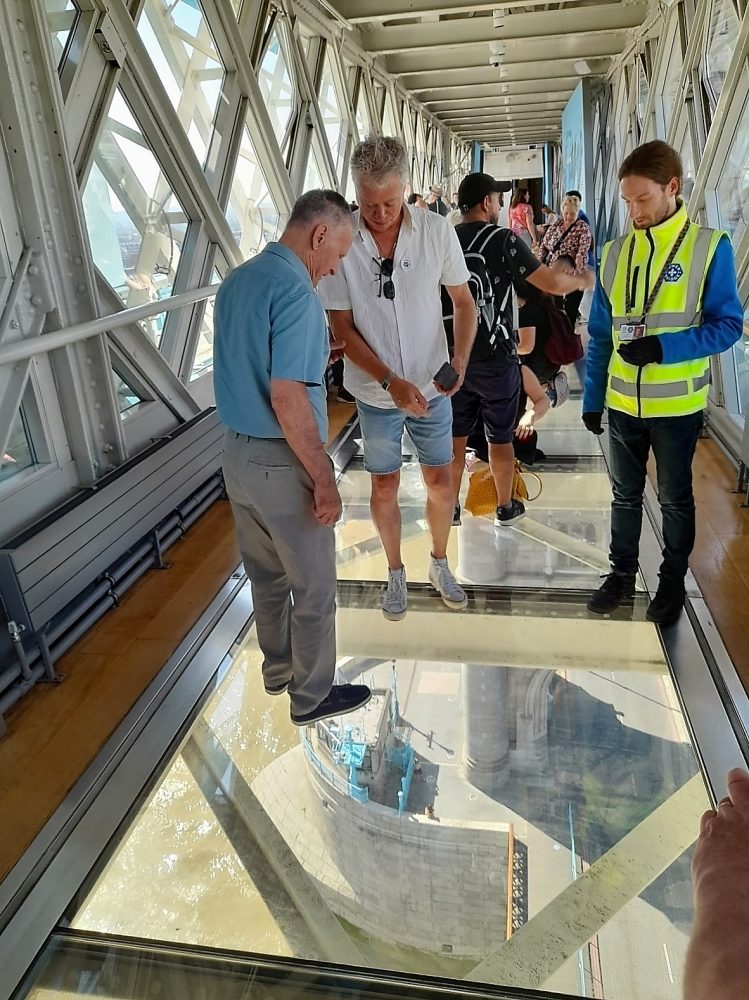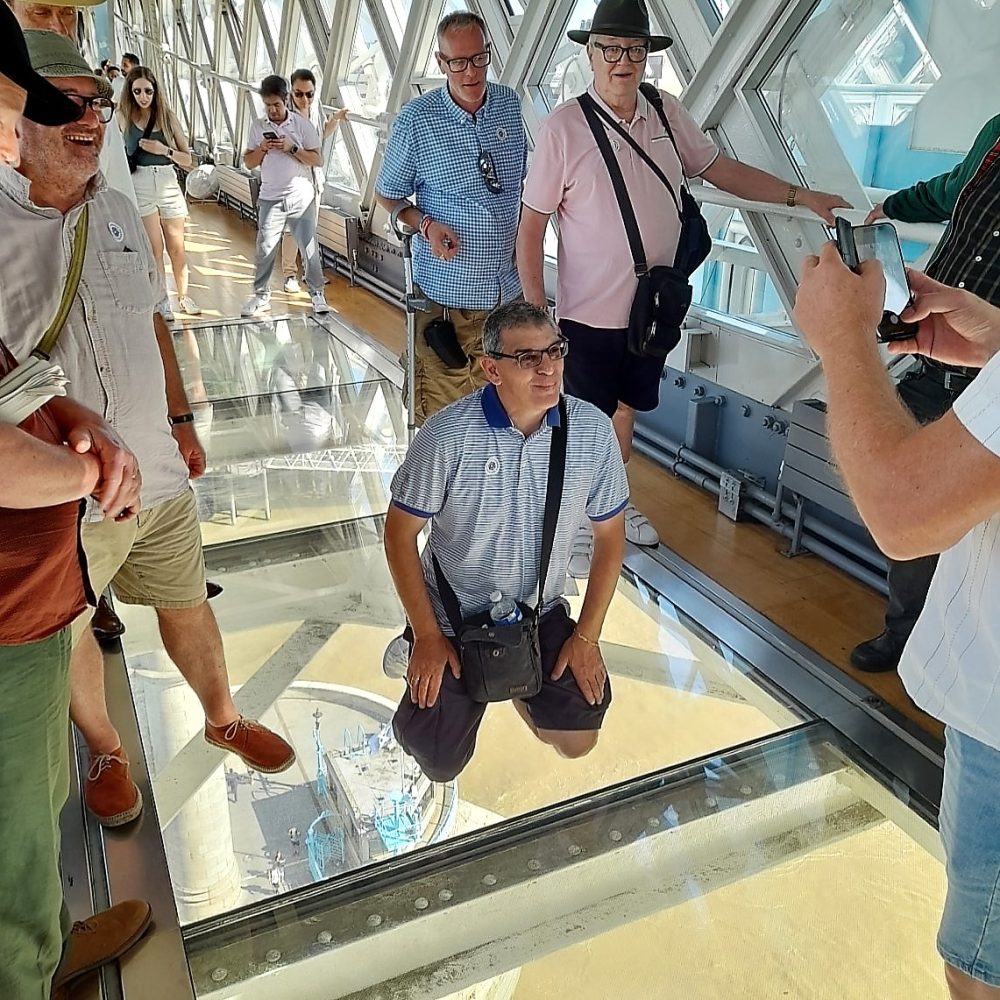 The highlight is the glass walkways on the upper decks and Joel instructed us not to jump on the glass. He then jumped on it as hard as he could – great fun.
At the end of the tour we made our way back to Canary Wharf and a well earned visit to the Ledger Building where we all had a shandy or two.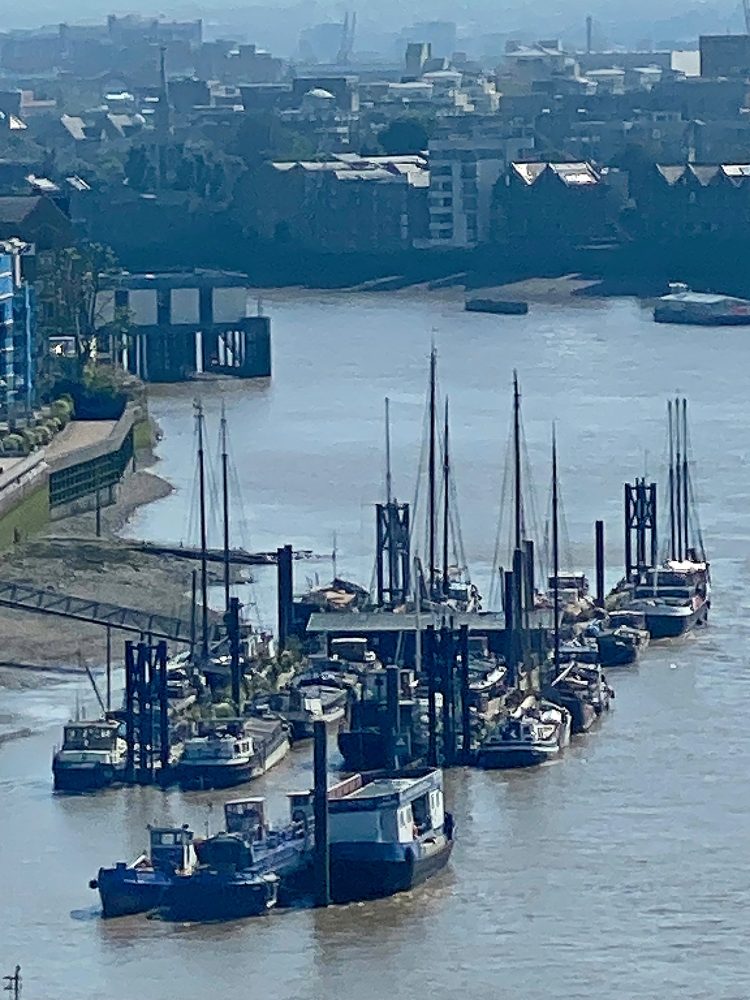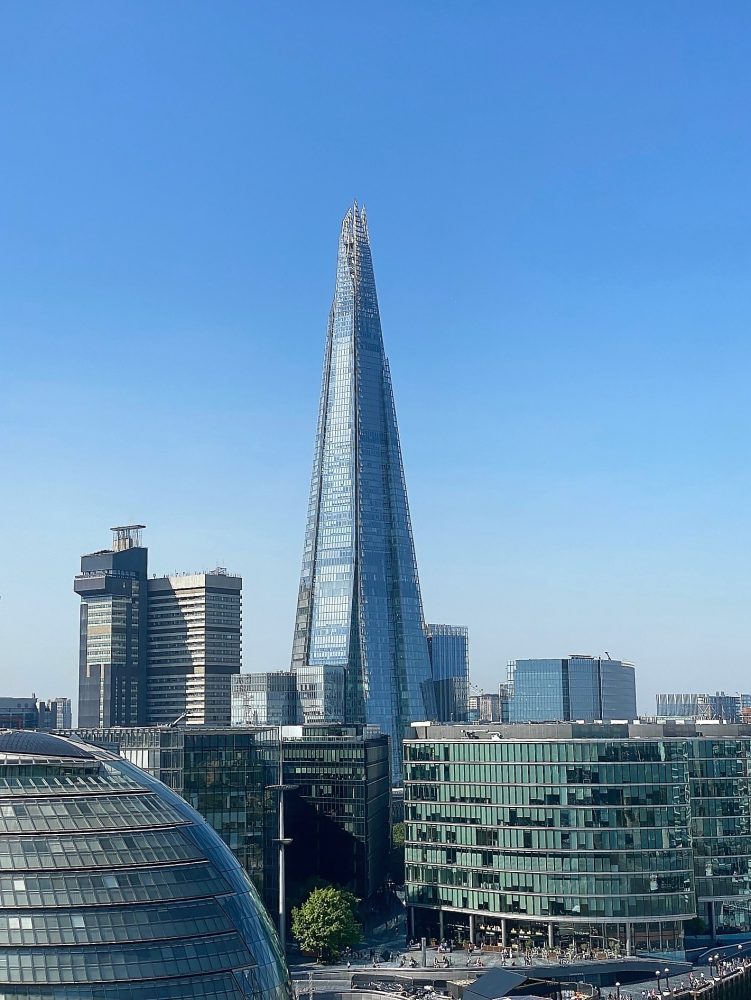 It was hot, with maybe a little too much walking, but we all survived and had a great day as you can see in the photos.
Thanks to Joel for the tour, and everyone who helped out on the day. We had a wonderful day out at Tower Bridge.
Eddie Snooks