DON TOMLIN: THE GEEZERS TRIBUTE
Sadly Don Tomlin, a key member of The Geezers, very sadly passed away on 5th April 2020 in the Royal London Hospital from the Coronavirus. He was overcome by it very quickly.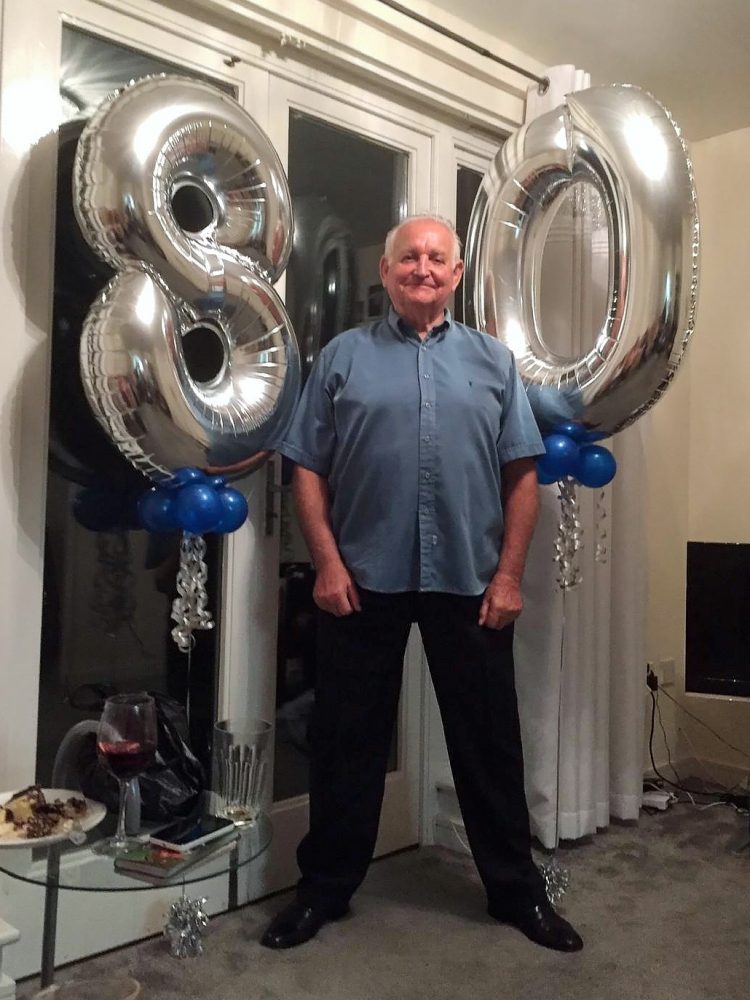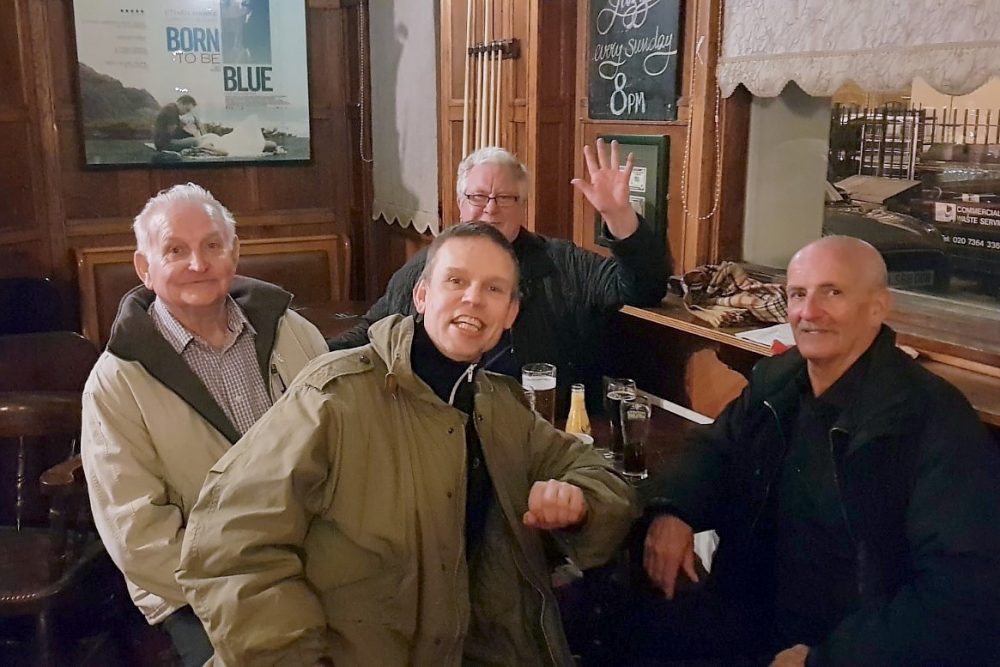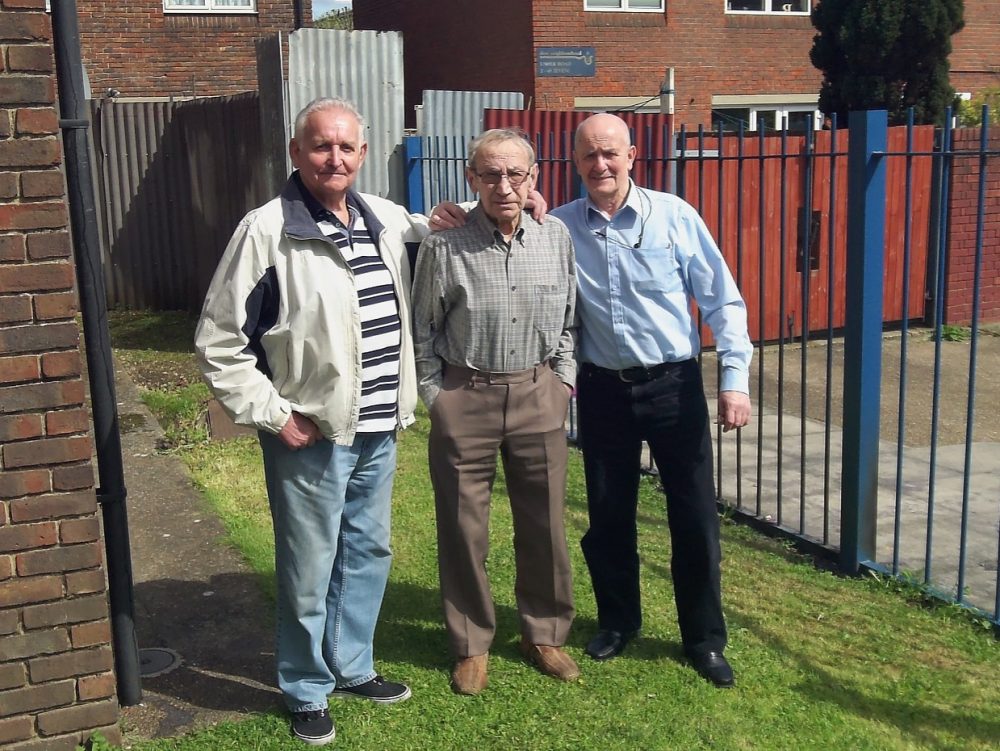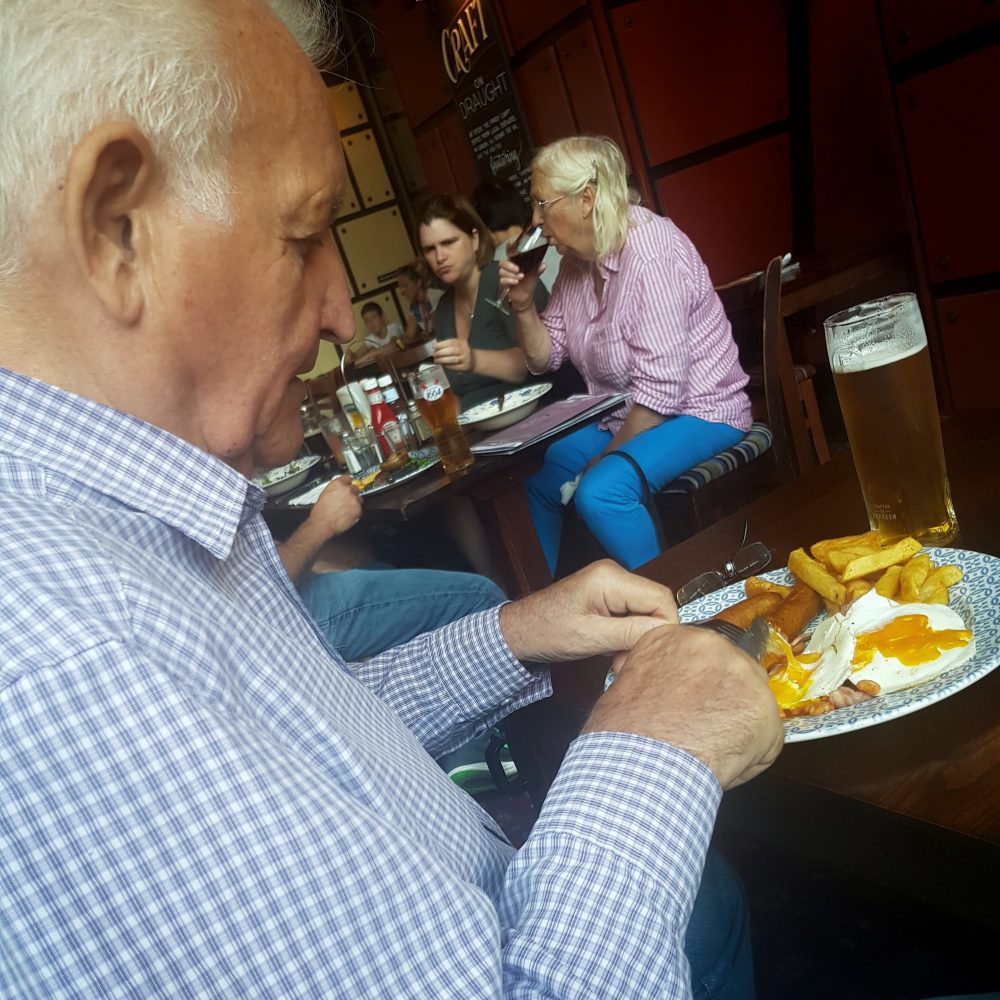 Don joined The Geezers on 11th August 2015 always attended all the club's weekly meetings. The top photo shows Don in a collective group photograph with two visitors from Tower Hamlets Health. He was always keen in taking part in numerous projects that the club were involved in, for example –
Katja's Art Projects: Babel Exhibition at St Augustine Tower, Old EastEnders The Palm Tree and Misbehaviour at Mile Art Pavillion.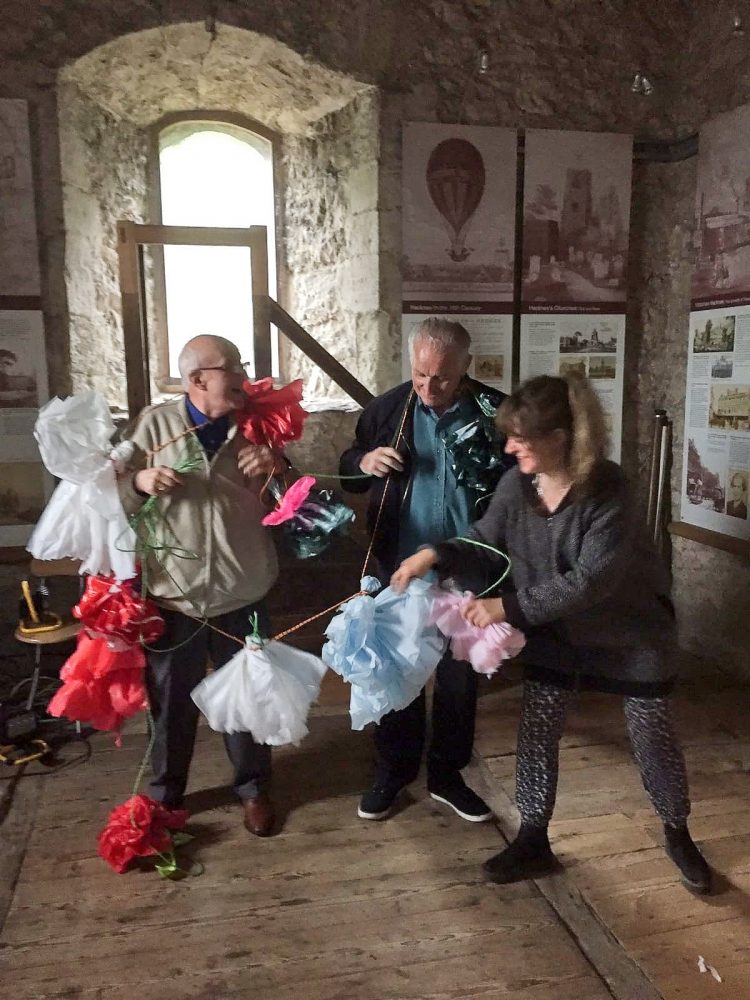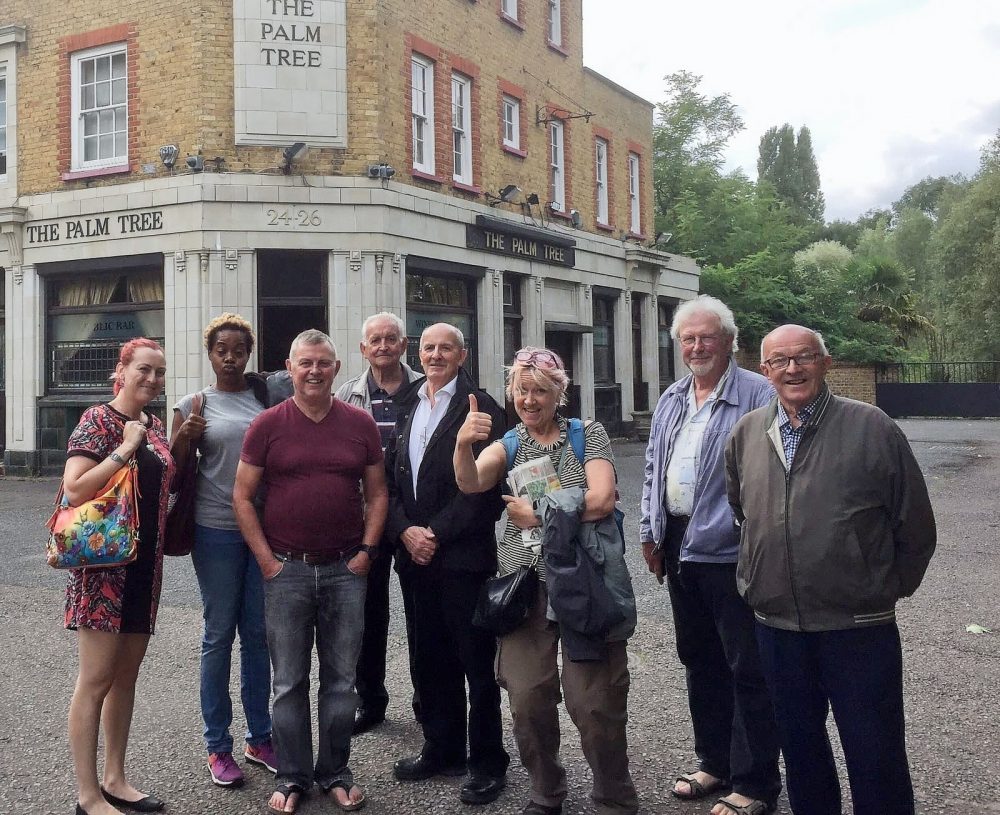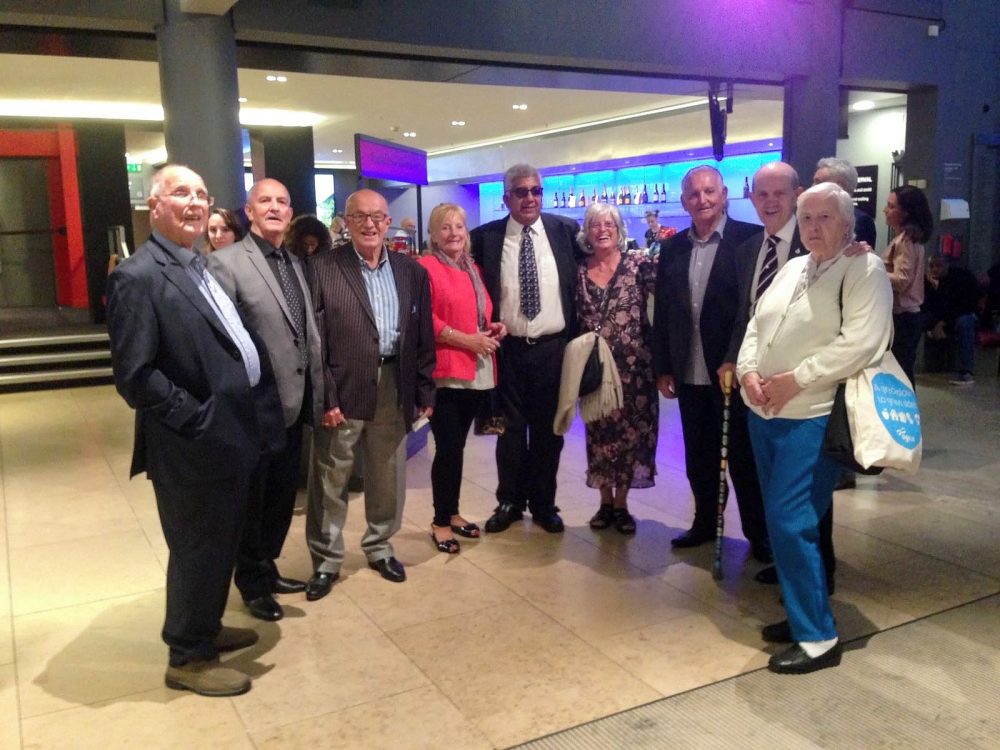 The Active Energy Project: This twelve-year project commenced as a response to Queen Mary University research into older people's experience failing to inform the development of new technologies. Through this artist Loraine Leeson met The Geezers, a men's group at AgeUK Bow, who wished to work with tidal power.
With the help of engineers and further fundraising they developed and tested a prototype turbine for the Thames, held two exhibitions, worked with young people to produce a wind turbine for an AgeUK roof, contributed to three university research projects, conducted numerous joint presentations, collaborated with a seniors' group in Pittsburgh, and produced floating water wheels to provide aeration for rivers, the latest installed in 2019 in the Queen Elizabeth Olympic Park.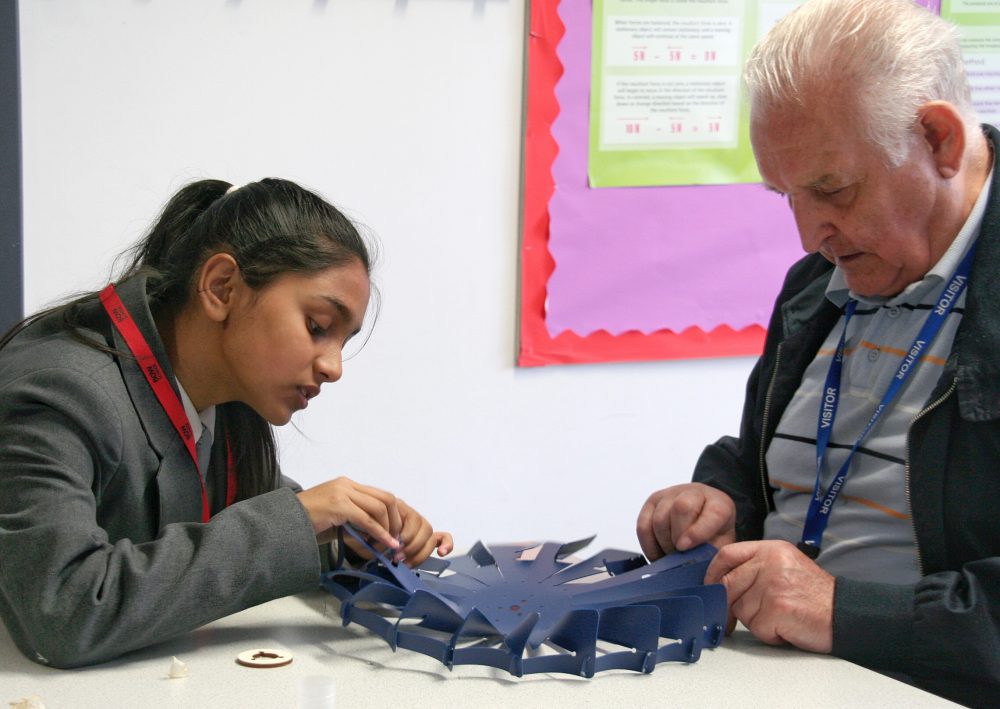 Bethnal Green Weight Training Club over 50s Weekly Sessions.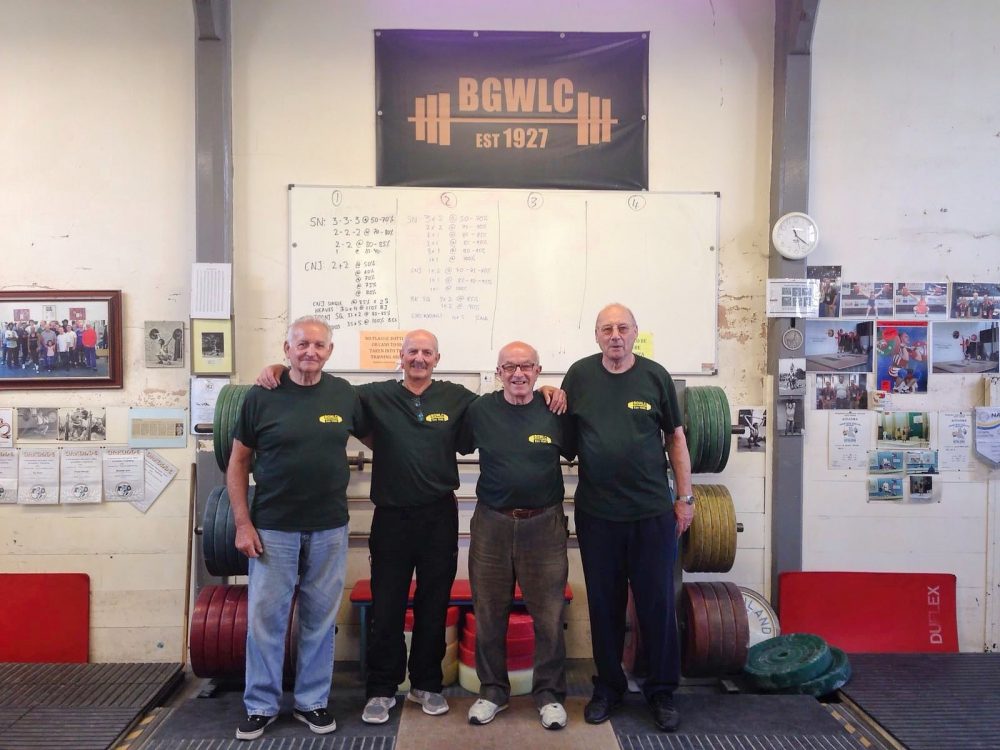 Where's My Boozer Gone Project.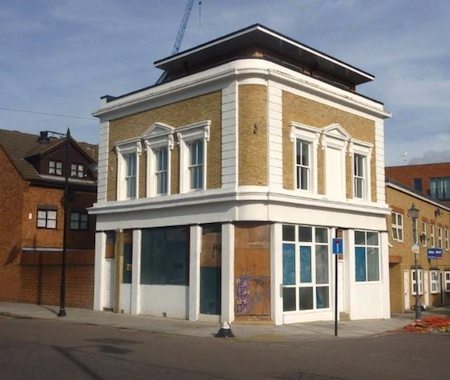 Space Studios New Technology Project.

Being the Story. Don is in the video below.
The Mill House Patterns Language Restoration Project: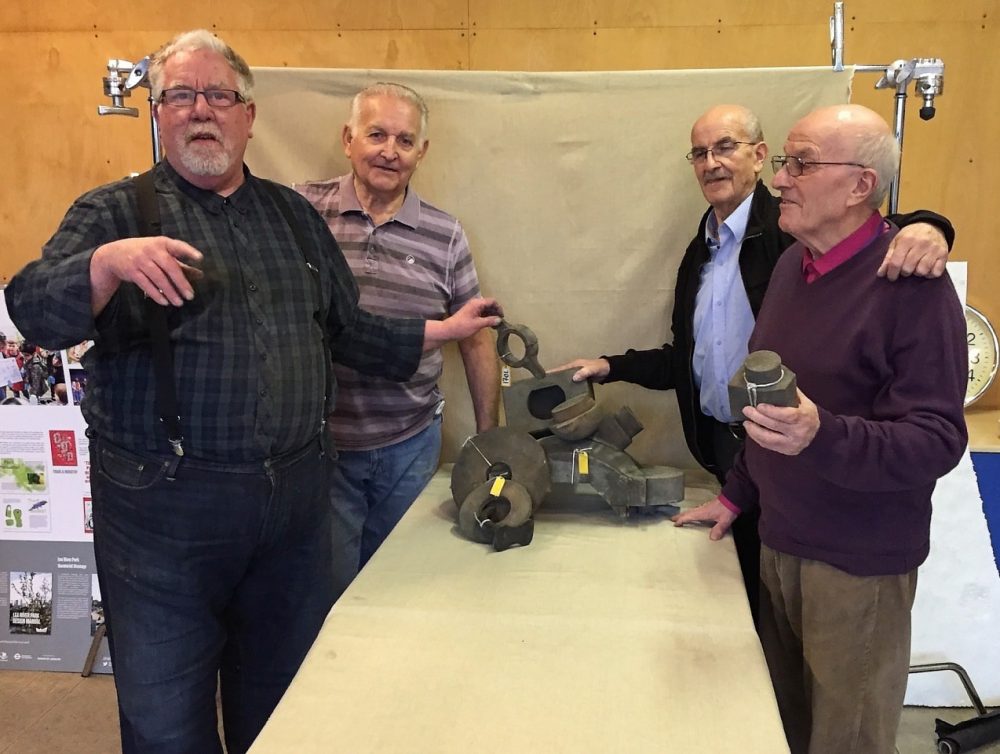 The East End Canal Festival.
Alzheimer's Friends Day at Leyton Orient: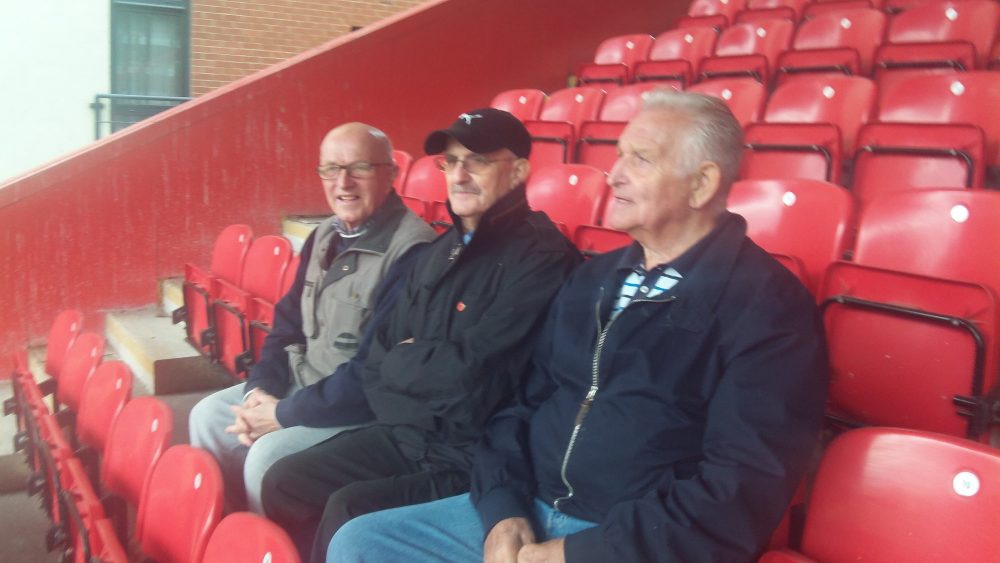 The Men's Health Day and Health Projects with Bow School.
Hairy Bikers filming in The Cardigan pub about lost pubs in East London.
Attending numerous days of the Any Old Iron West Ham United elderly fans project: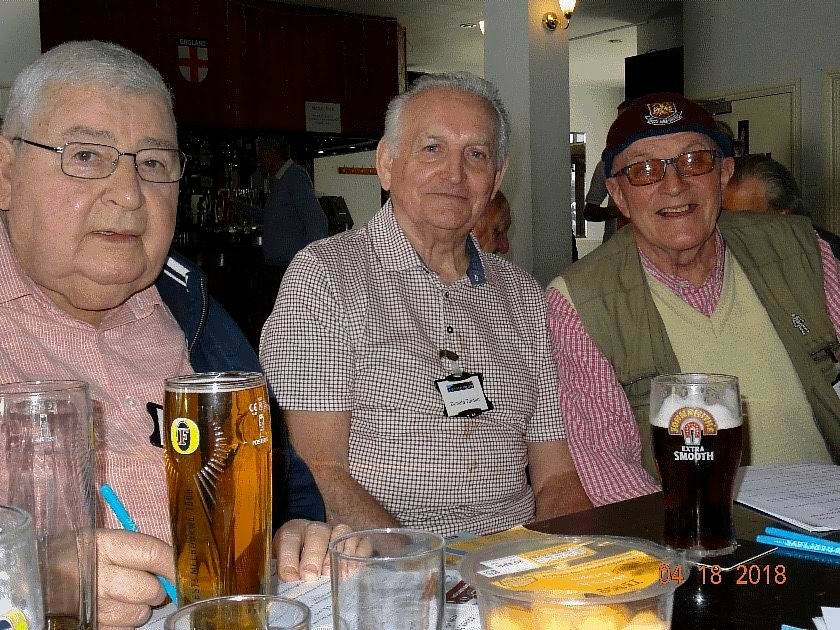 Trips to The Olympic Park and attending West Ham United matches in the New London Stadium. One included a tour of the stadium and on the canal that runs alongside.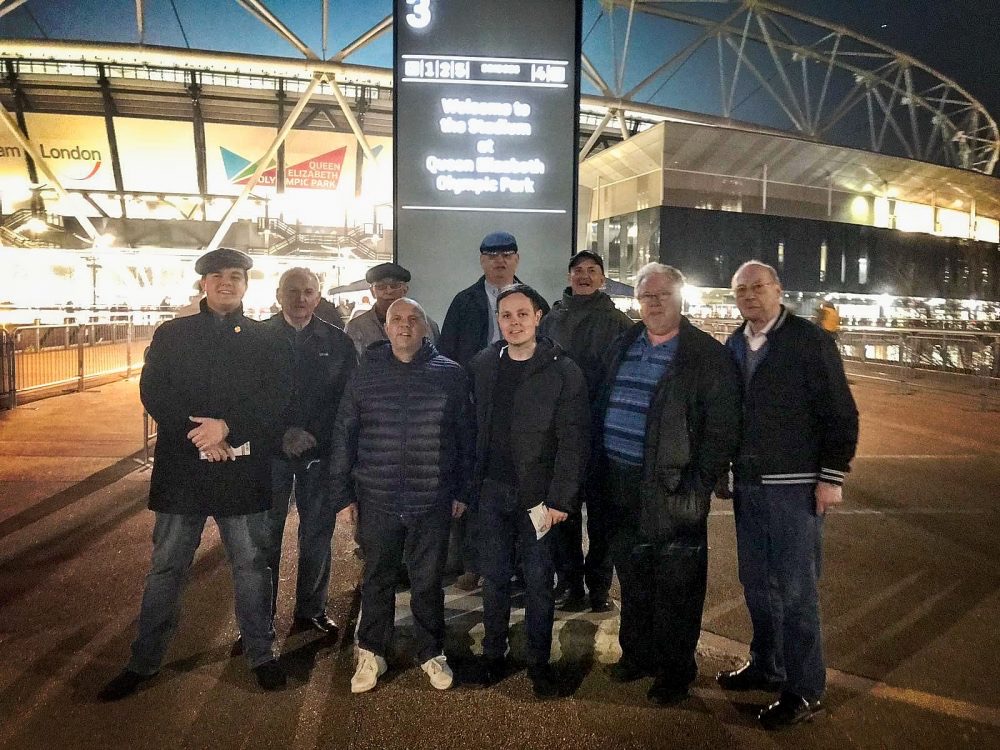 He also attended two book launches of books about East End women by Kate Thompson: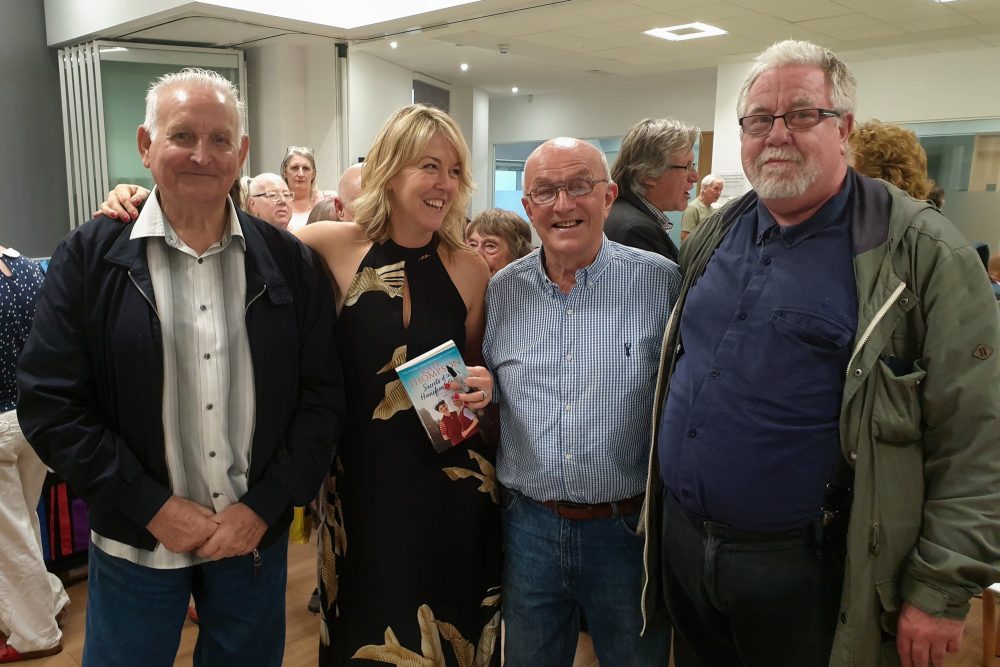 Don attended trips to The Wellcome Foundation, the Royal Chelsea Hospital, the 100th Anniversary of the RAF boat trip, and all the seaside trips.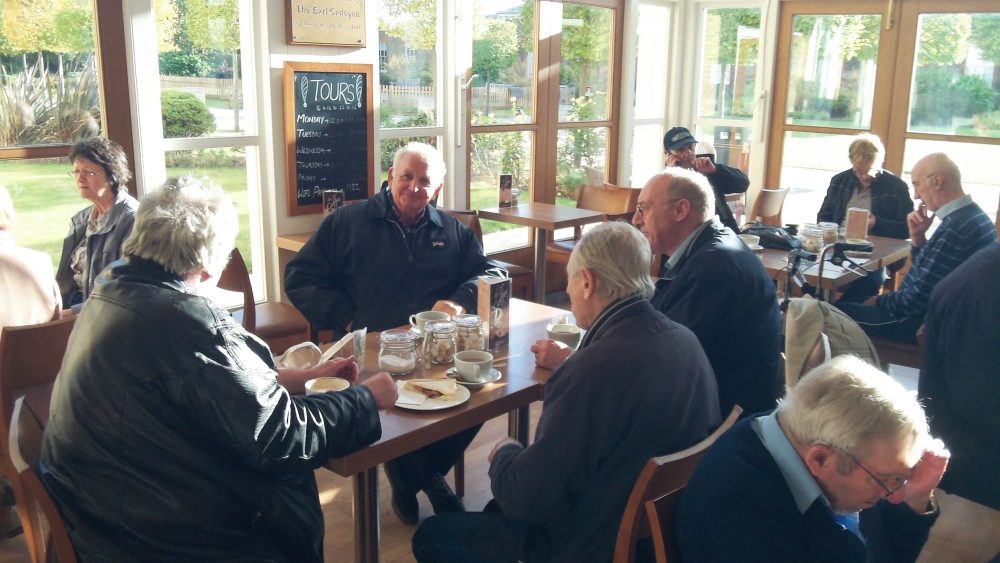 He was a very highly respected member of The Geezers, honest, trustworthy and very reliable.He was also actively involved in all aspects of the club including the social side of The Geezers, always being happy to attend.
Don Tomlin will be very sadly missed by all the club members, and anyone who he had any involvement with via The Geezers. We have lost a true friend and a Real Gentleman – RIP Don.
Update – view videos of funeral service here.