Active Energy started twelve years ago when artist Loraine Leeson was commissioned to work with The Geezers to ask why the life experience of older people was failing to inform new developments in technology. Answering this question led to work which demonstrated how tidal turbines could be installed at the Thames Barrier to provide power for London's riverside communities.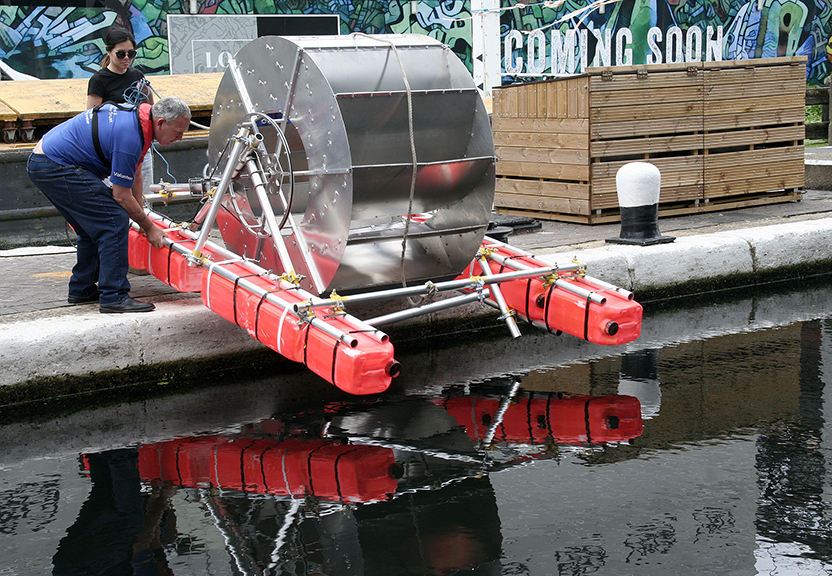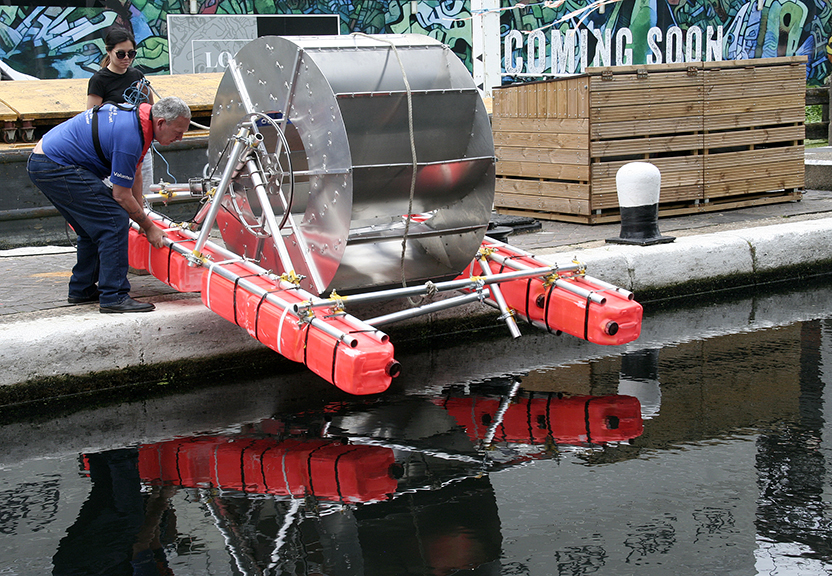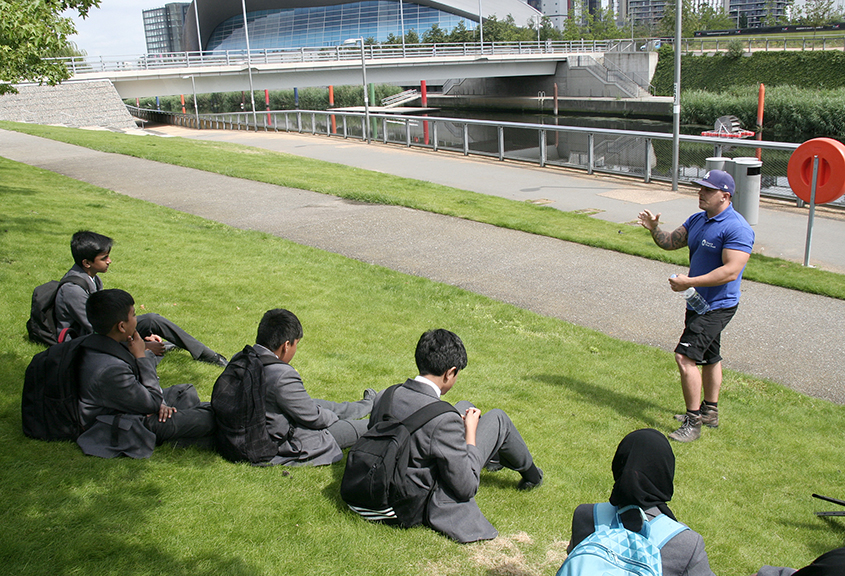 In May 2017 the Geezers and Loraine Leeson launched a waterwheel at Three Mills. More recently, with the help of engineer Toby Borland, a new floating water wheel has been installed on the River Lea in the Queen Elizabeth Olympic Park. It's a prototype for a device that could support fish and wildlife by aerating the water. Alongside it's installation the Geezers were invited to Bow School on Tuesday 9th July 2019. They were working with Year 7 Science pupils on building small replicas of original full sized turbines.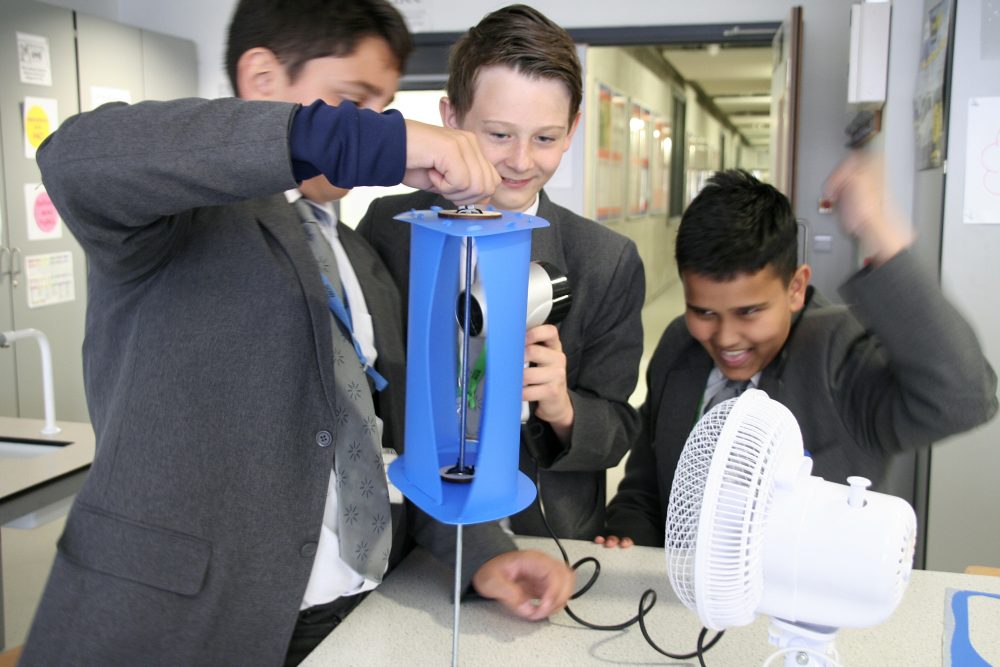 Five Geezers attended: Ray Gipson, Barrie Stradling, Ricky Ayliffe, Don Tomlin and Tony Woodward. They were first briefed on this stage of the Active Energy project, and were treated to lunch by Bow School. The Geezers were individually assigned to work on a variety of turbines, with the requisite parts being provided by Toby Borland and Loraine Leeson from Active Energy.
The photos below show the Geezers and Bow School students collaborating on the first stage of constructing the Active Energy turbines, which will be completed by the Bow School students.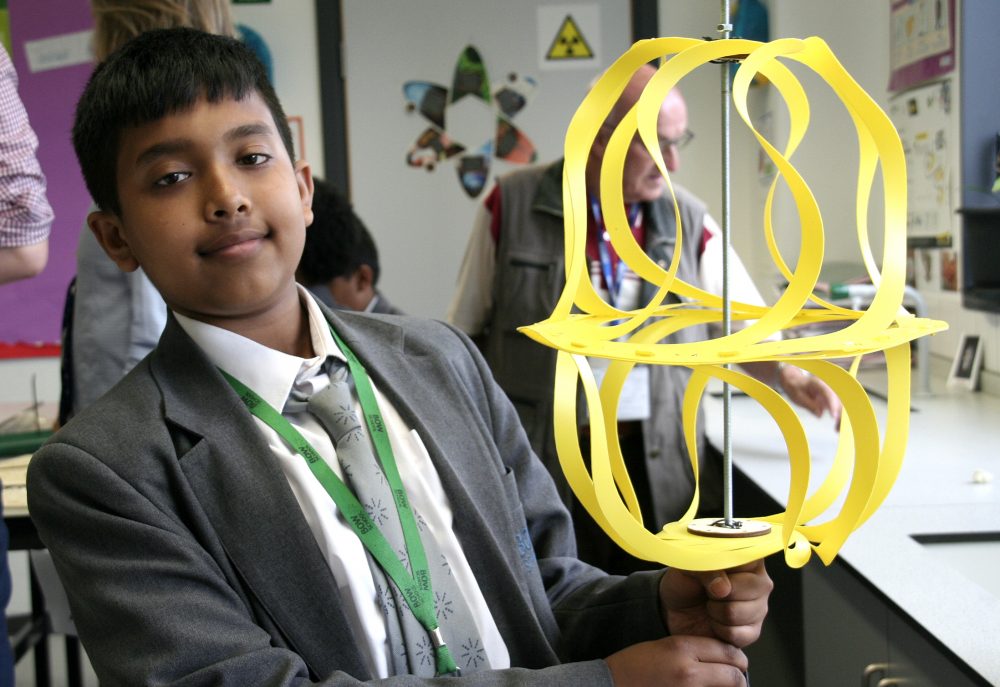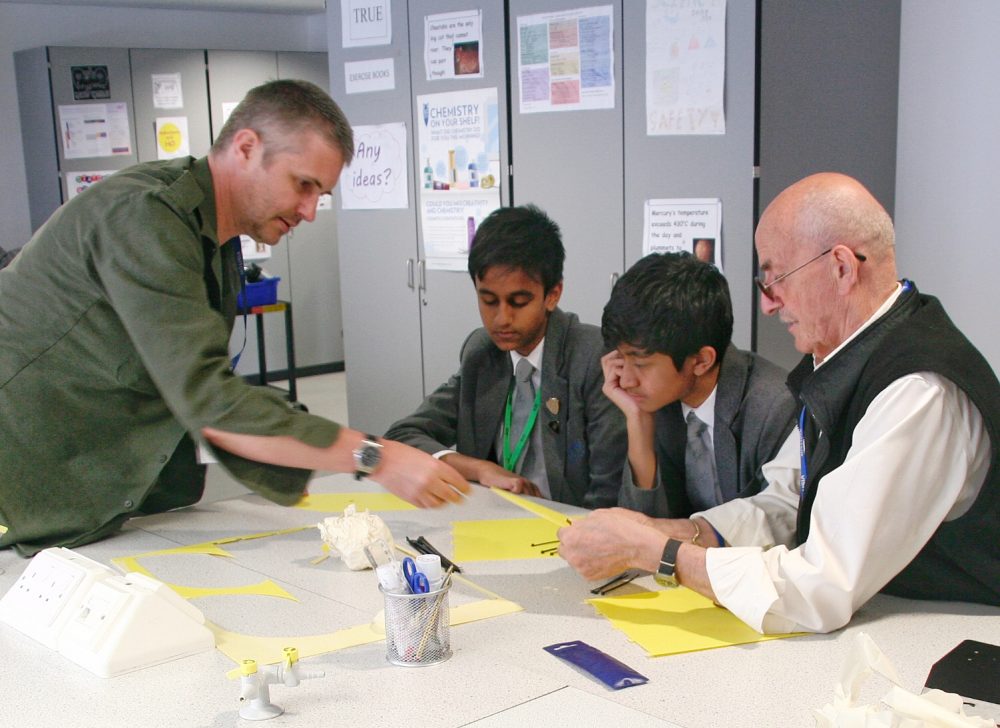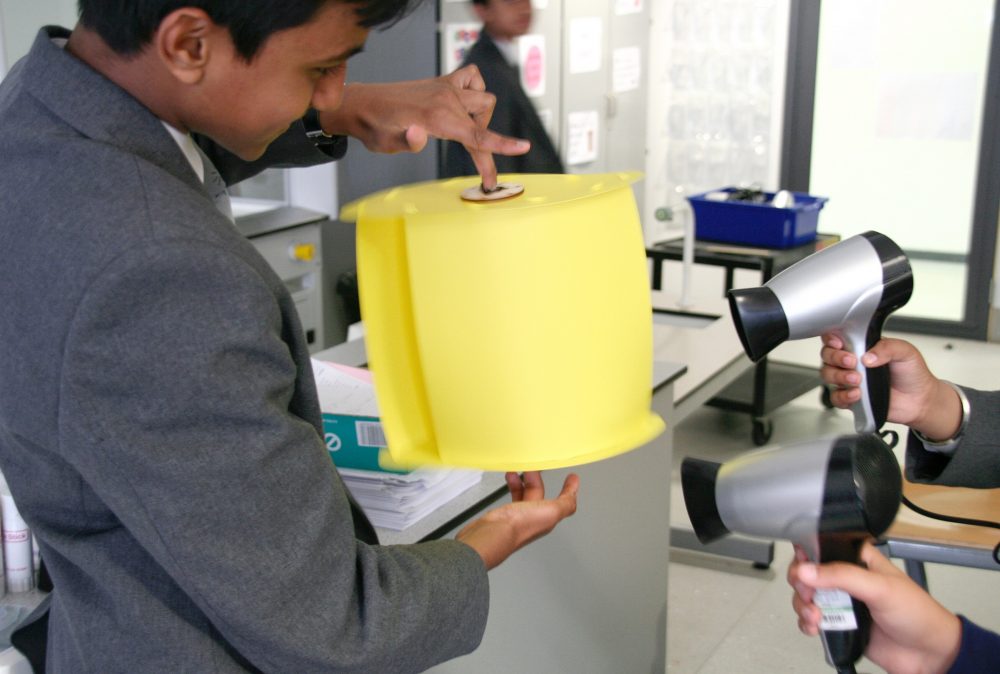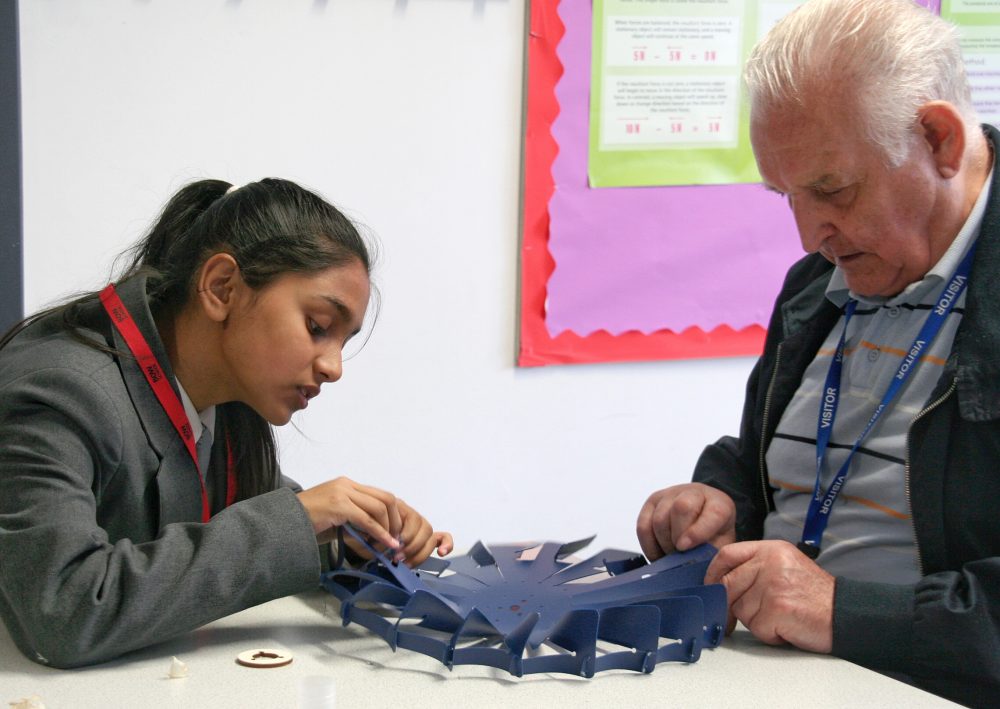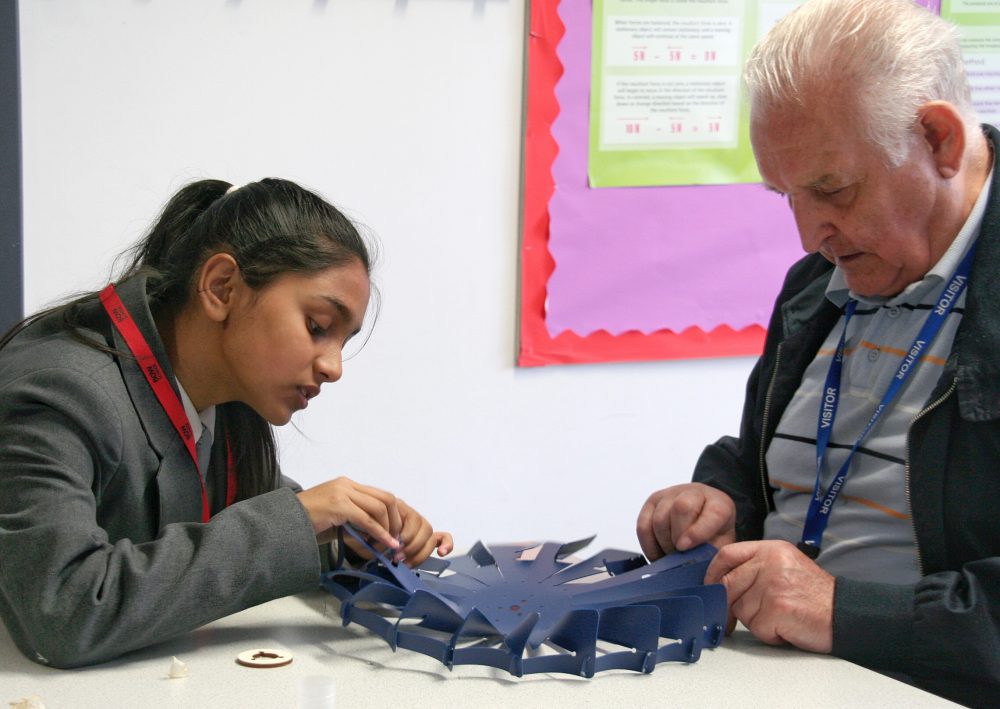 Read more about the involvement of Loraine Leeson with the Geezers here.