April 2019
Weekly Weight Training sessions at gym in Bethnal Green for men over 55.
Tues 16th April: The Geezers go to the City to visit the Museum of London.
Bow Bowls 4 Sessions Mondays 1st, 8th, 15th and 29th April.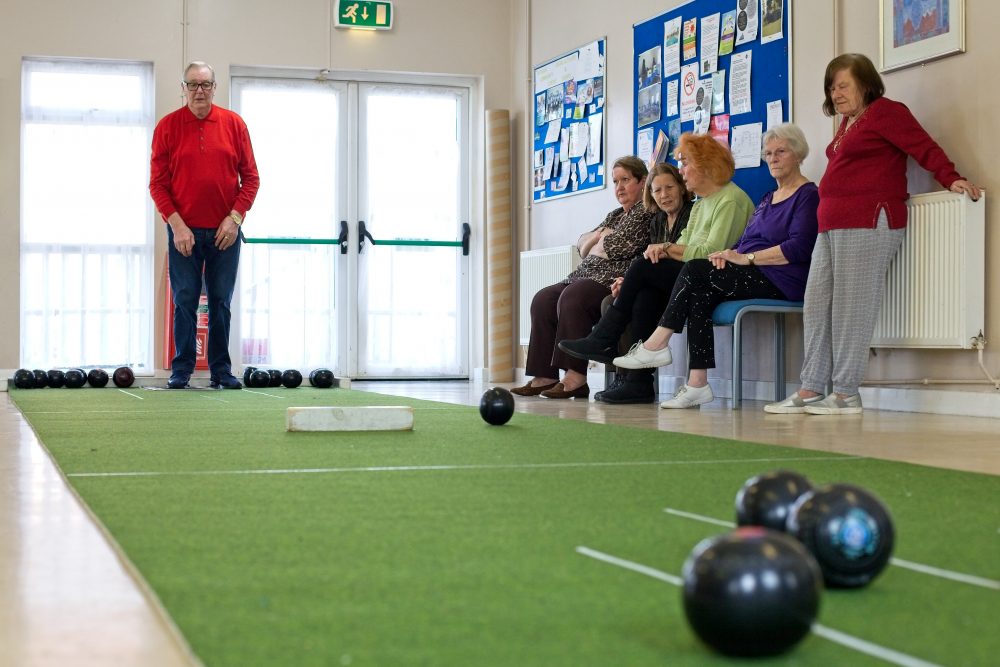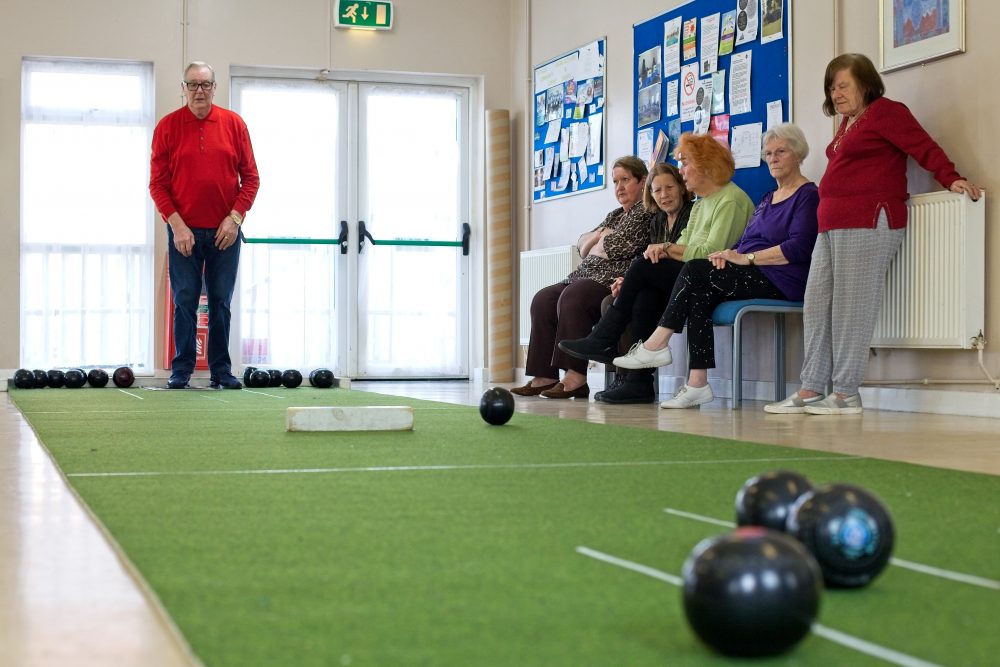 May 2019
Weekly Weight Training sessions at York Hall, Bethnal Green, plus swimming.
Weds 1st May: Meeting at Tower Hamlets Borough Archives, to research for the booklet Where's My Boozer Gone? Production costs are being paid by Heritage Lottery Grant via Age UK East London.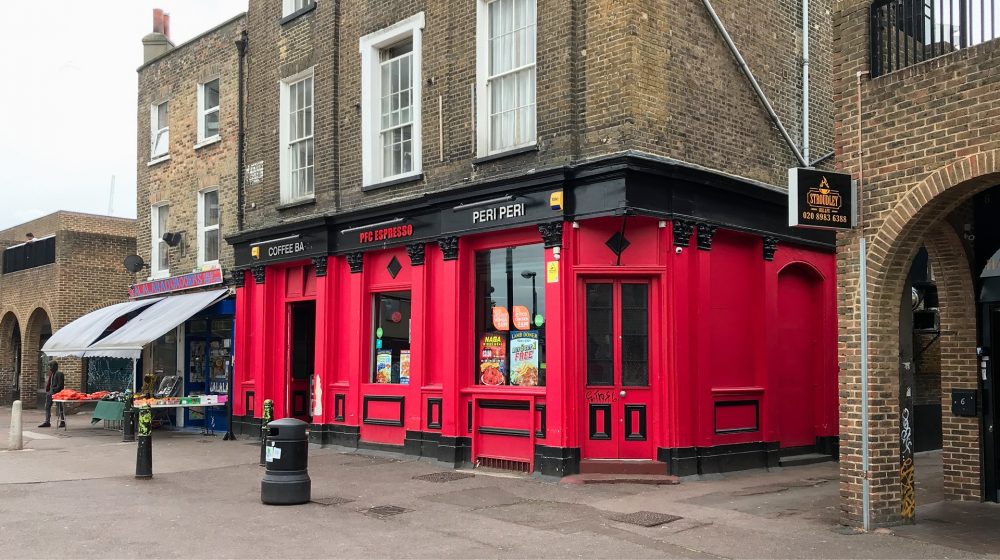 Weds 8th May: Link Age Plus 'Community Wellness Day' at Caxton Hall Community Centre. There was a seated dance with English National Ballet, and then yoga. Also there was a Micro Garden workshop, a 5-minute healthy meals demonstration, plus the making of a community mural. All the Geezers were invited, a couple attended.
Thurs 9th May: A coach trip with the Bow Belles to The Palace Theatre, Westcliff-on-Sea, for a matinee performance of the musical "All Shook Up".
Fri 10th May 10.30 – 12am. Start Your Day Right – Coffee and Conversation at Old Methodist Church 199 Armagh Road, London E3 2HX
Tues 14th May 2019 2pm onwards at Bethnal Green Town Hall Hotel: A meeting to discuss the launch of the book Where's My Boozer Gone? The 14 Geezers who attended were provided with beer, food, and tour of the (excellent) hotel.
Bow Bowls- only two sessions on Mondays 13th & 20th May 2019 due to the Bank Holidays.
June 2019
Weekly Weight Training sessions at the gym in Bethnal Green for men over 55.
Tues 4th June: Coach trip to Brighton with Bow Bowls.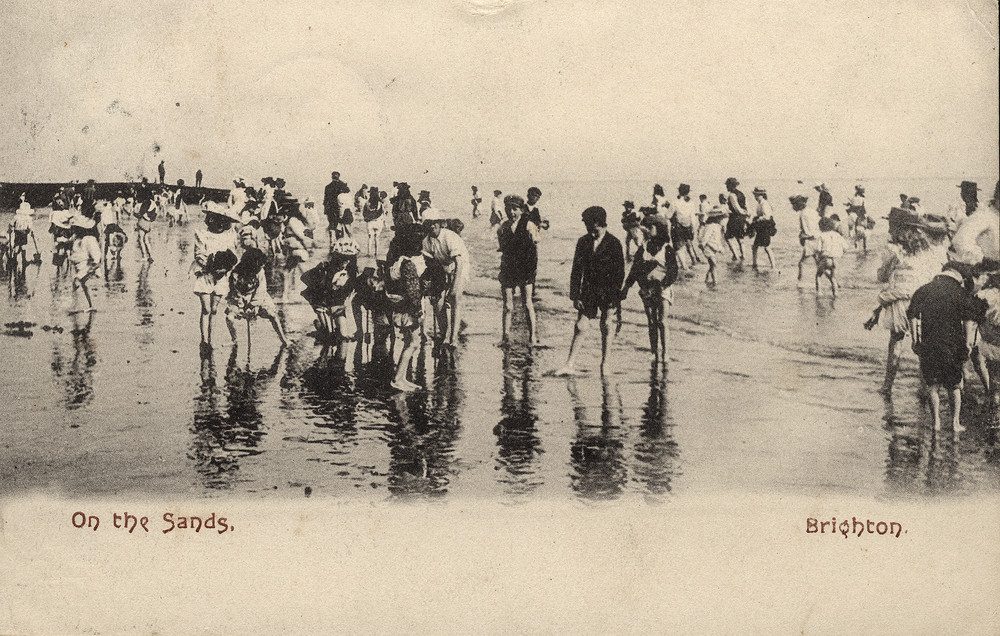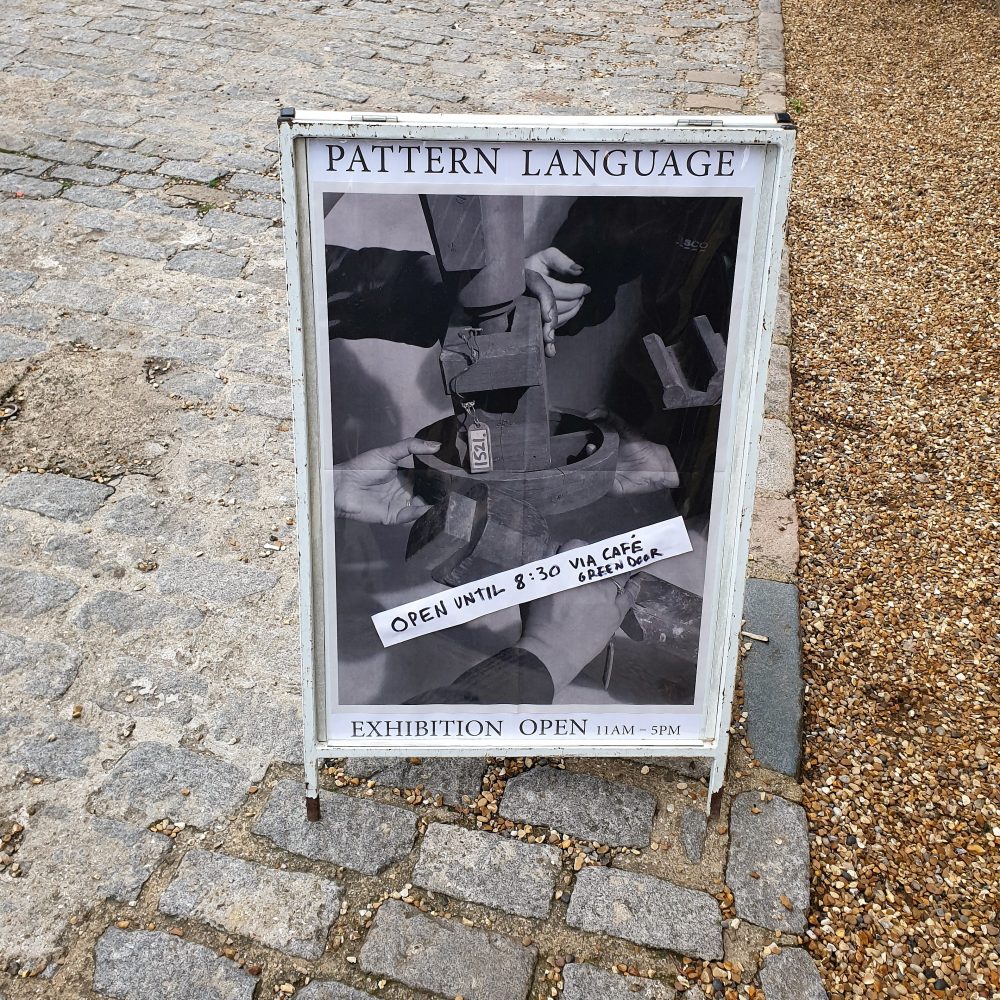 On Thurs 13th June, the Geezers were guests of honour at the opening of Pattern Language by visual artists Cecilie Gravesen and Robin Stein at the House Mill, Three Mills. The exhibition explored the unique collection of historical industrial patterns at East London's House Mill, and used the objects as tools for a playful interaction between the Mill and its neighbours. The Bow Geezers were one of the local groups invited to take part, and were photographed by Cecilie Gravesen and Robin Stein. At the opening they saw all the finished photographs and watched a film about the project.
As a further part of the artwork, a team of conservators from University College London were constructing three genuine loan boxes live in the exhibition, and these were named after the participating community groups. The Geezers were presented with "The Bow Geezers Collection", and the two other boxes, "The Superstore Ladies Collection" (employees at the local Tesco) and "The Three Mills Collection" (site managers at the Three Mills Film Studio) were in progress.
You can read more about the Pattern Language project in our previous post in December.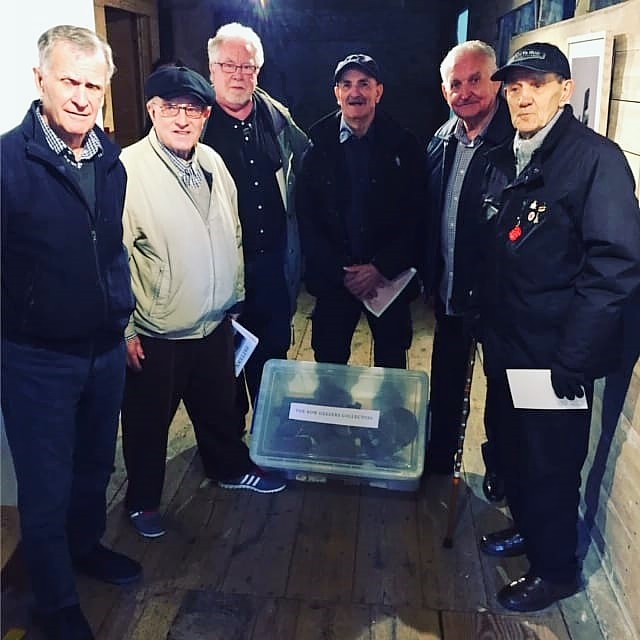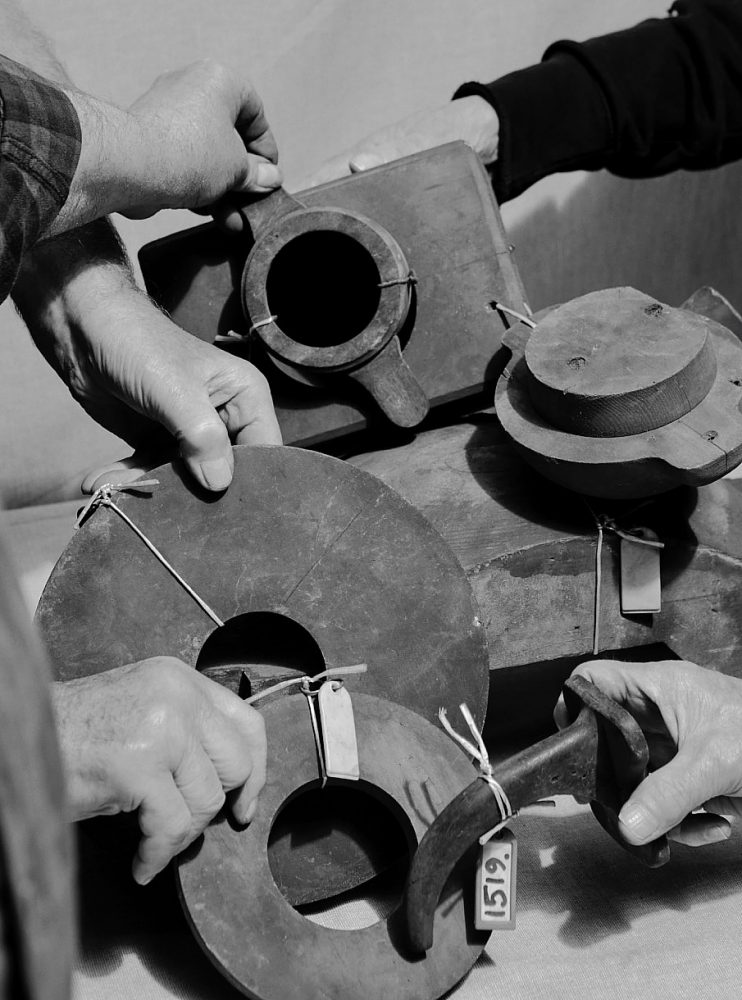 Fri 14th June: Start Your Day Right – Coffee and Conversation at Old Methodist Church.
Tues 18th June: A further meeting at the borough archives researching for Where's My Boozer Gone?
Tues 25th June: Planning meeting at the Tredegar Centre for Where's My Boozer Gone? Plans were made to map out pubs to photograph before they disappear, photograph ones that have changed usage and locate old photos. The idea is to show the changes.
Four Bow Bowls Sessions on Mondays 3rd, 10th, 17th, & 24th June 2019.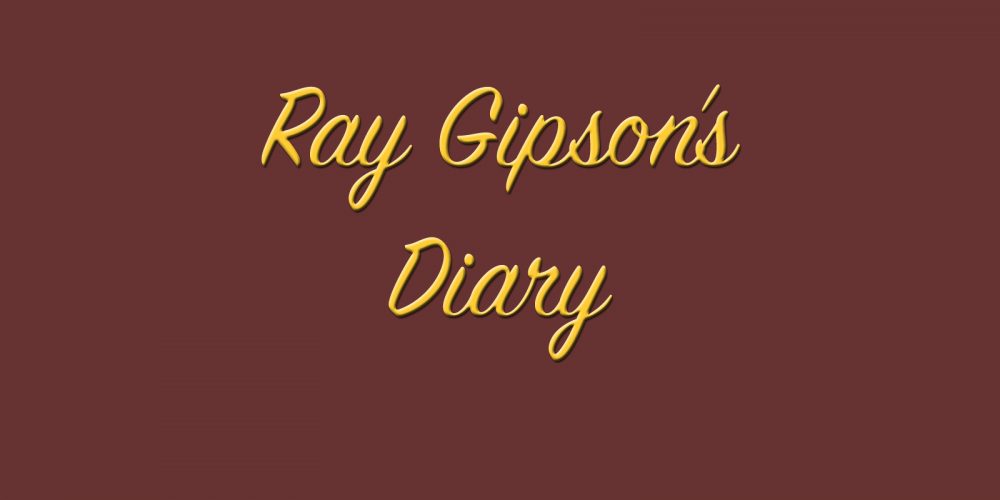 Speakers and Visitors to the Geezers regular meetings
April 2019
Tuesday 2nd April 2019 No visitor as cancelled.
Tuesday 9th April 2019 Visitors today were Sarah, Martha and Alice from Clarion Futures. They spoke to and consulted us about Health and Activities. They've also been talking to the Bow Belles and the Age UK East London Caxton Hall attendees. They are collecting suggestions and information from Bow residents about what people want from their local area.
Tuesday 16th April 2019 No Visitors today as on an outing to the Museum of London.
Tuesday 23rd April 2019 Visitors today were Hanna Spenner and Jeanette Ismail from I am Tower Hamlets and The Feel-Good Place. They are providing 'Young At Heart' exercise sessions at various centres for people 50+. It costs £2.40 a day to join different exercise groups. They left us literature for what's on at all the centres.
Tuesday 30th April 2019 Visitors Susie and Gemma from the Geffrye Museum which is shut for refurbishment until spring 2020. They showed us artists impressions of what the refurbished Geffrye Museum will look like. Then they showed us loads of flower paintings and gave us Bird Feeding pots to paint on and keep.
Also rising was Rachel Blake our local Tower Hamlets Councillor. Rachel came in to ask our opinions for the Liveable Streets / Love Your Neighbourhood project. Rachel spoke about healthier walking on safer streets, cycling, and public transport. She was our opinions,. We spoke regarding uneven pavements creating a danger of falling. There not being enough drop kerbs for wheelchairs or people with poor mobility. We also complained about cyclists ignoring signs and traffic lights. And asked why was a bus lane next to a cycle lane? Rachel said the latter was down to TFL not Tower Hamlets Council. Rachel said there was a Public Consultation where Geezers could give their thoughts at IDEA Store 5pm – 7pm Roman Road on Thursday 2nd and 10am – noon on Saturday 11th May 2019.
May 2019
Tuesday 7th May 2019 No visitors today. Kate Angus did a map planning session by taking down all the Bow pub names in E3 for Where's My Boozer Gone? She told us about the structure of the book launch, The Geezers to visit Bethnal Green Town Hall Hotel on Tuesday 14th May 2019 for a beer tasting. We have interest from BBC Radio London which is largely in missing pub photos, The Lady Franklin being one. Talk of getting Kate Thompson to the host event launch probably at the Tower Hamlets Archives, and The Eleanor Arms.
Tuesday 14th May 2019 No visitors today as we visited Bethnal Green Town Hall Hotel for a beer tasting, food and tour in relation to 'Where's My Boozer Gone?'
Tuesday 21st May 2019 Visitors today were Caroline from Age UK East London as Kate Angus was unwell.
The main Visitors were Siobhan Worner a Producer and Jonathan Sundberg a cameraman from the BBC, who wanted to film The Geezers, individually or in pairs for a BBC News article on inflation and its effects on the elderly community. They also filmed The Geezers as we sat as a group around the tables. the film was shown on BBC London News on 22nd May 2019.
Tuesday 28th May 2019 No visitors today Kate Angus off sick and research trip to Bancroft Library cancelled.
June 2019
Tuesday 4th June 2019 No club today as coach trip to Brighton with Bow Bowls
Tuesday 11th June 2019 Visitors Todays were Chihiro Masui a Japanese Public Health student, who studied in England at university. She is looking at how clubs for elderly men could be run in Japan, she wanted to use The Geezers as an example. This was her second visit the first being in January 2019. She interviewed Kate Angus, Ray Gipson and Eddie Collins and will return with her completed findings in September 2019.
The other visitor was Philip Mullen from Trust For London at the Toynbee Hall. He told us the history of Toynbee Hall, and said that the people from Oxbridge knew nothing about the reality of East End poverty. This was the first university settlement, and the objective was to let them come to find out the reality of this situation in Whitechapel.
Philip said they are running a peer research group called Safer and More Welcoming Homes and Communities, to discuss people's concerns, i.e. Safety / Teenagers /ASBOS. He briefly spoke about the project and it was agreed that he would return with Peer Researchers to Interview The Geezers in depth in the near future date TBC.
Tuesday 19th June 2019 No visitors as off to the Archive Library to research Where's My Boozer Gone?
Tuesday 25th June 2019 No visitors as planning meeting at Tredegar Centre mapping out local pubs.
You can read the Geezers previous report of their activities Jan-March 2019 here.