Bach Concert Sat 29th June West Ham
On Saturday 29th June, All Saints Chorus and Orchestra will be performing J S Bach's Mass in b minor. The concert takes place at West Ham Parish Church, Church Street, London E15 3HU and starts at 7.30pm. Book tickets to the Bach concert here on Eventbrite.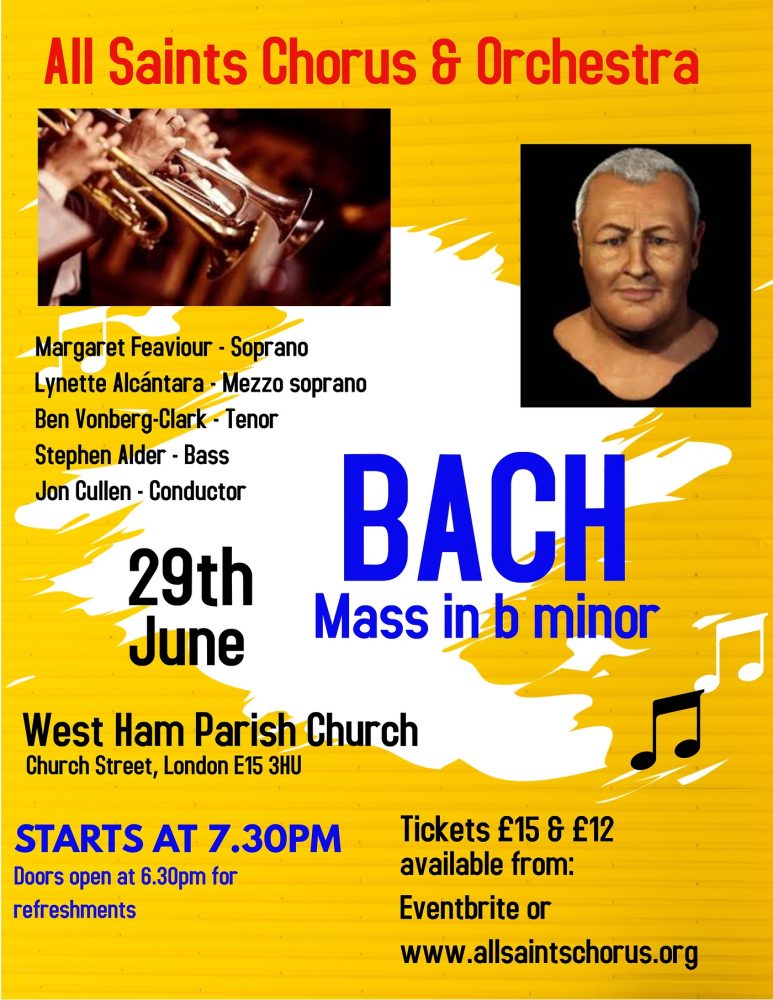 New London Architecture Walking Tour – Canary Wharf
Just 30 years after construction began, Canary Wharf is one of London's planning success stories. This walk will explore new developments in the area as it prepares for the arrival of Crossrail in 2019.
The walk starts at 2pm Sat 13 July 2019. Book your tickets to the Canary Wharf walking tour here.
THE WOMEN'S HALL GARDEN PARTY Sunday afternoon, 14 July 2019
Visit the Victoria Park Bandstand on Sun 14th July to celebrate the East London Federation of Suffragettes with live music, dancing, singing, stalls, exhibitions & workshops. 2pm-5pm at the Bandstand in Victoria Park, Grove Road E3 4PE. This sounds like good fun – put it in your calendar.
Public Housing Heroes, 18th July
New London Architecture are hosting a free quick-fire Pecha Kucha night. The presentations will explore past, present and future examples of high-quality public housing.
New London Architecture say: "One hundred years on from the 1919 Housing Act and Homes fit for Heroes programme that it inaugurated, we take a look at some key examples of public housing, from key past examples that are still standing today to present examples of regeneration and infill and future projects that are yet to be built."
Thurs 18 July 2019, 18:30-21:00, at The Building Centre, 26 Store Street, London WC1E 7BT. Register for your free ticket to see Public Housing Heroes, powered by PechaKucha.
(Top photo: Crossrail Place by Alan Tucker)