Serious fire on roof of Bow Business Centre
Clouds of black smoke were visible across Bow from 6pm last Friday. The roof above the flats on top of Bow Business Centre went up in smoke. The building is the former Poplar Town Hall diagonally across the road from Bow Church DLR Station.
London fire brigade say that they were first alerted at 6.04pm and had the fire under control within 3 hours. 100 firefighters and 15 engines from as far afield as Lewisham attended. There were no reported injuries.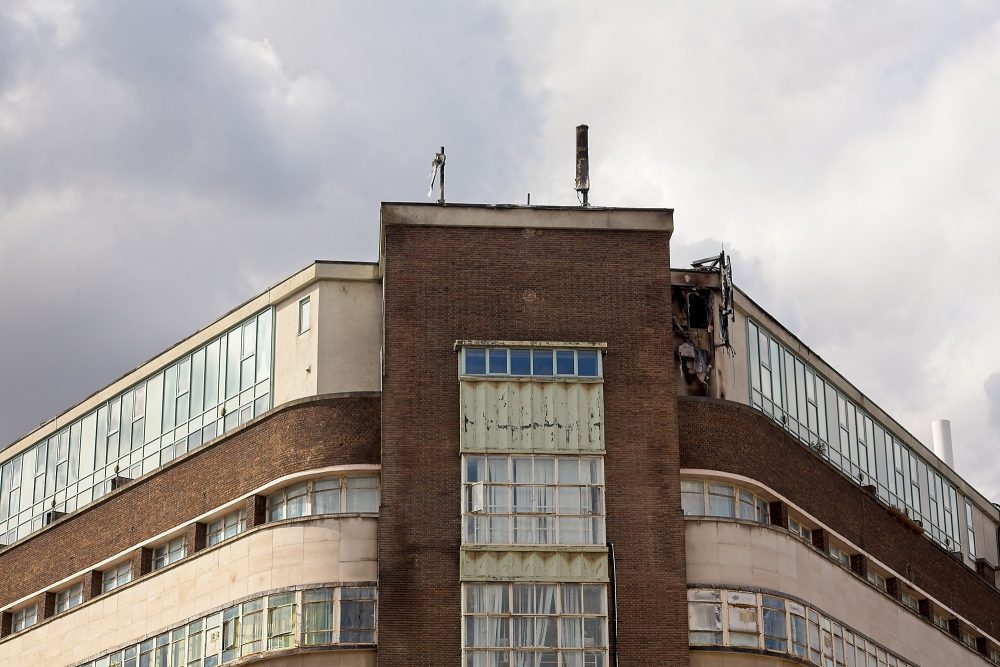 Half of the flats on the fifth and sixth floors of the building facing Bow Road were damaged. The flats beside the building along Bow Road seem undamaged, as do those further back along Fairfield Road.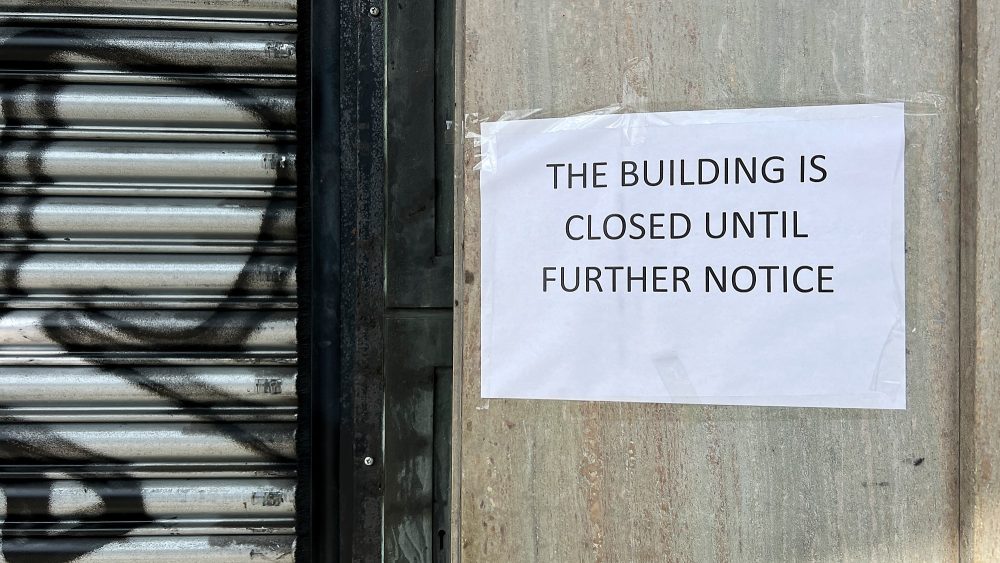 The possible cause of the fire
Aerial photos show that the roof is covered with solar panels. There are also mobile phone masts up there.
My quick research online didn't find mobile phone masts associated with causing fires, but solar panels have been.
The first thing to know is that plenty of flat roofs are flammable. Bitumen/tar/roofing felt will burn emitting black smoke. They won't spontaneously combust, but will burn if something else starts a fire – such as electrical arcing.
British Government research "investigated 80 potential PV related fire incidents, representing approximately 0.01% of the current number of installations installed in the UK." PV = photovoltaic panels – solar panels. DC isolators, rather than the panels themselves were responsible for over half of the fires.
Zurich (insurance) say that you should only install solar panels on non-combustible roofs, and: "…installing solar PV panels on building rooftops can introduce new risks to the building and occupants."
The Institution of Fire Engineers has an article online called Solar power fire risk.
So one possible cause of the fire is the combination of faulty electrical equipment related to solar panels sitting on a flammable roof.
The London Fire Brigade say the cause of the fire is under investigation.
Over 50s social meetings in Bow Idea Store
Every Tuesday morning from 10am – 11.45, over 50s can enjoy a cup of tea and a chat in Bow Idea Store.
There's also a book club in the library on the 1st Wednesday of each month from 7pm.