The Geezers plus other local older people enjoyed a great day trip on a coach to Folkestone on Tuesday 22nd August. Thirty one of the party also rode on the Romney, Hythe and Dymchurch Railway down to Dungeness.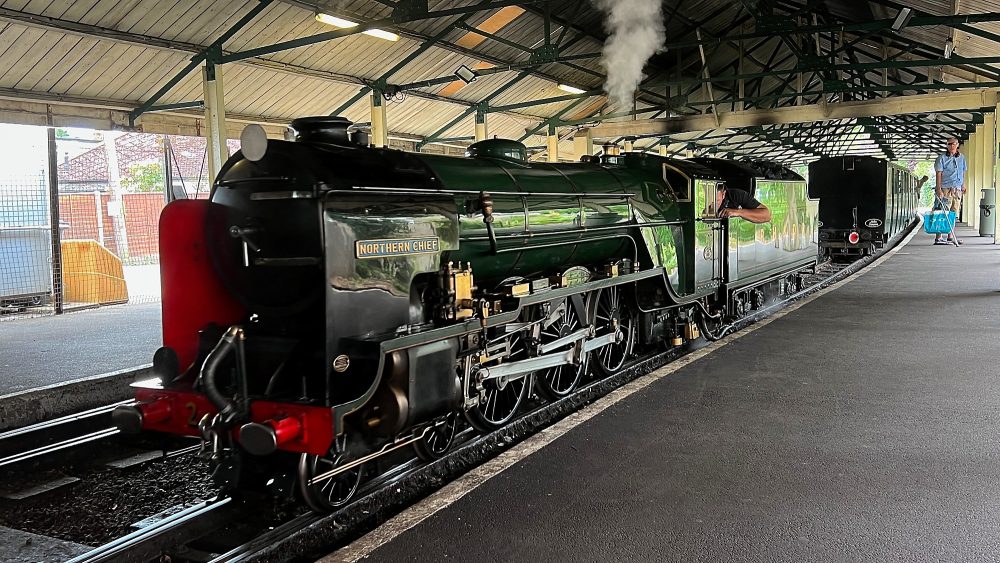 Eddie Snooks, the Geezers' chairman, organised the outing and bought all the tickets in advance
The coach left Usher Road, Bow for Folkestone at 9am. It arrived before 11am. Some got off to enjoy a day in Folkestone, others carried on the 5 miles to Hythe Station. We were expected at the station and indicated to our reserved coaches. They even had one for wheelchair users. Our train was hauled by Northern Chief, a 1/3rd sized replica steam engine. This engine was built in 1925, weighs 8 1/2 tons, and is 27 feet 7 inches long.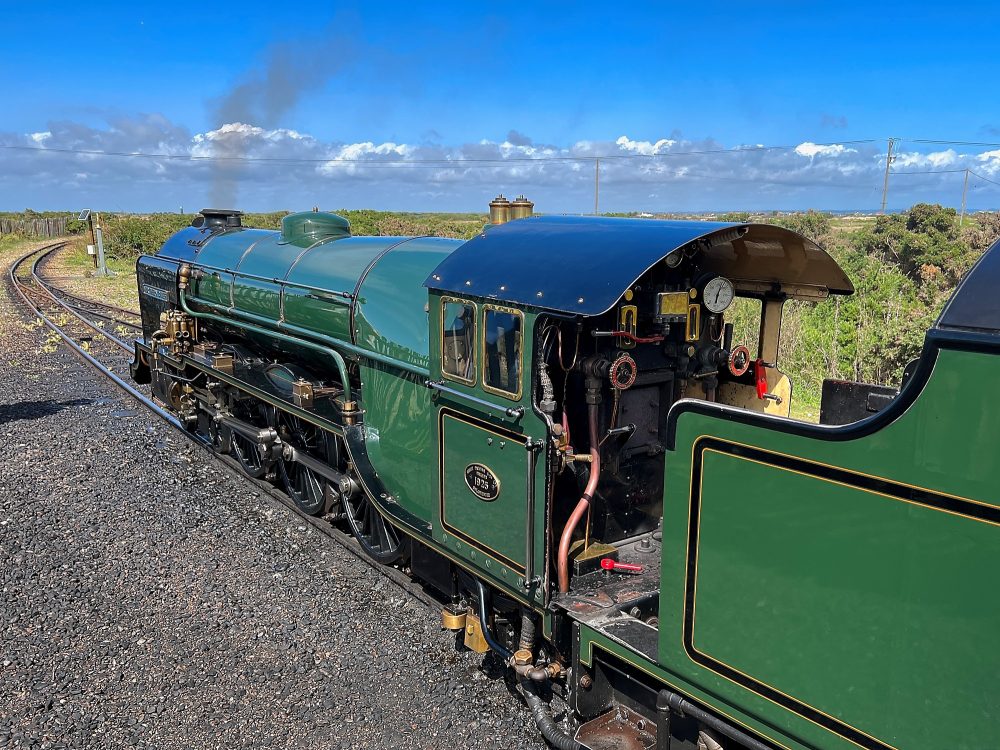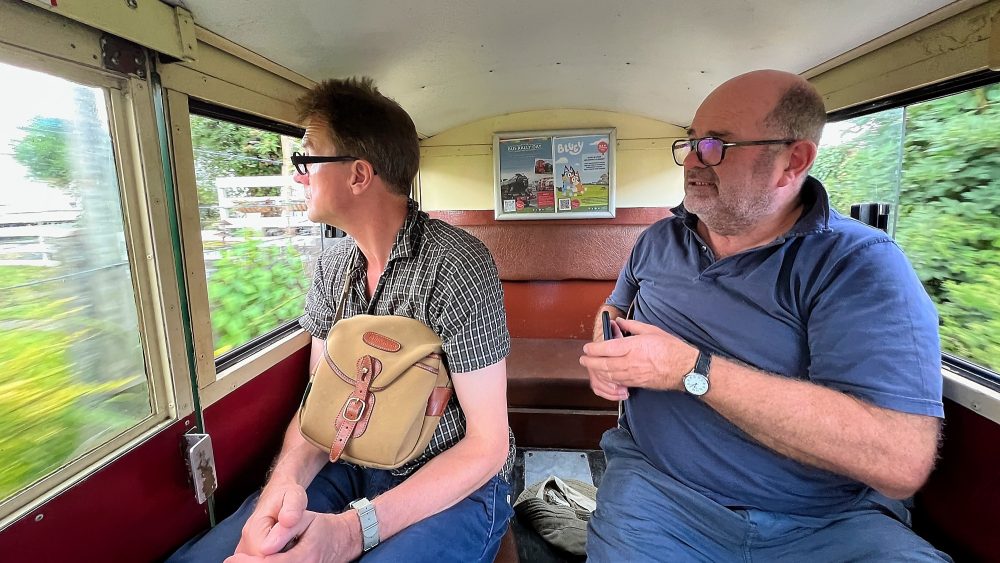 We travelled all the way to the end of the line at Dungeness. What's at Dungeness? A strange post-apocalyptic looking landscape, between Dover and Hastings. There's a stony beach and not one, but two Nuclear Power Stations. Both are now closed. Wikipedia says the last one closed after EDF encountered "significant and ongoing technical challenges" in 2021!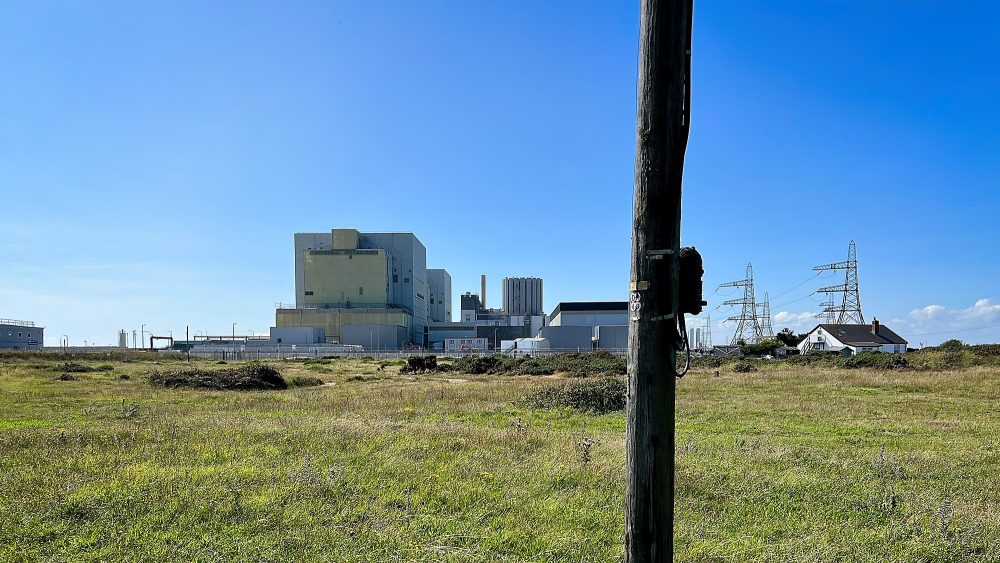 There are also two lighthouses at Dungeness, delightful little weekend cottages, and the outstanding Britannia Inn. Eddie has booked the conservatory at 1pm for the Geezers group.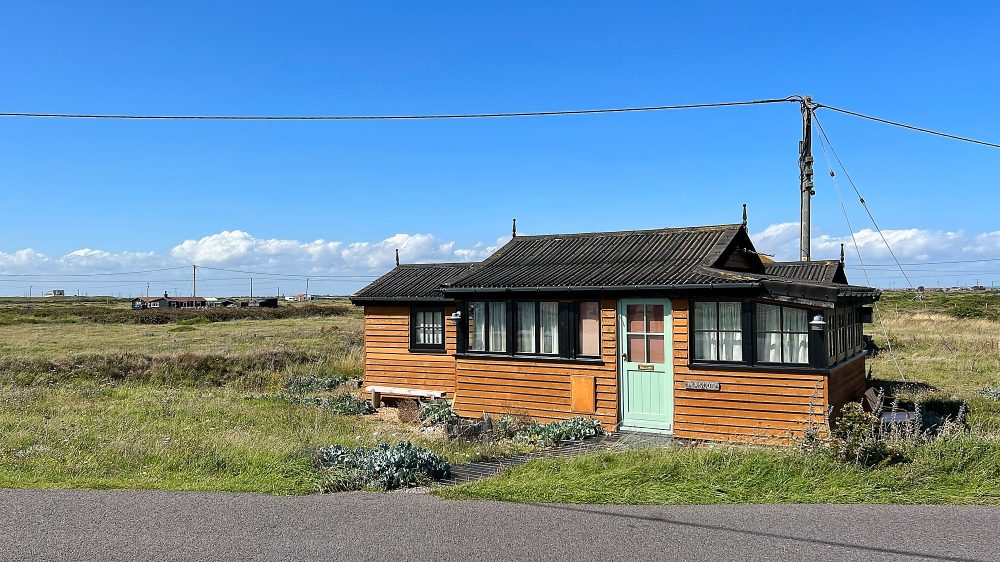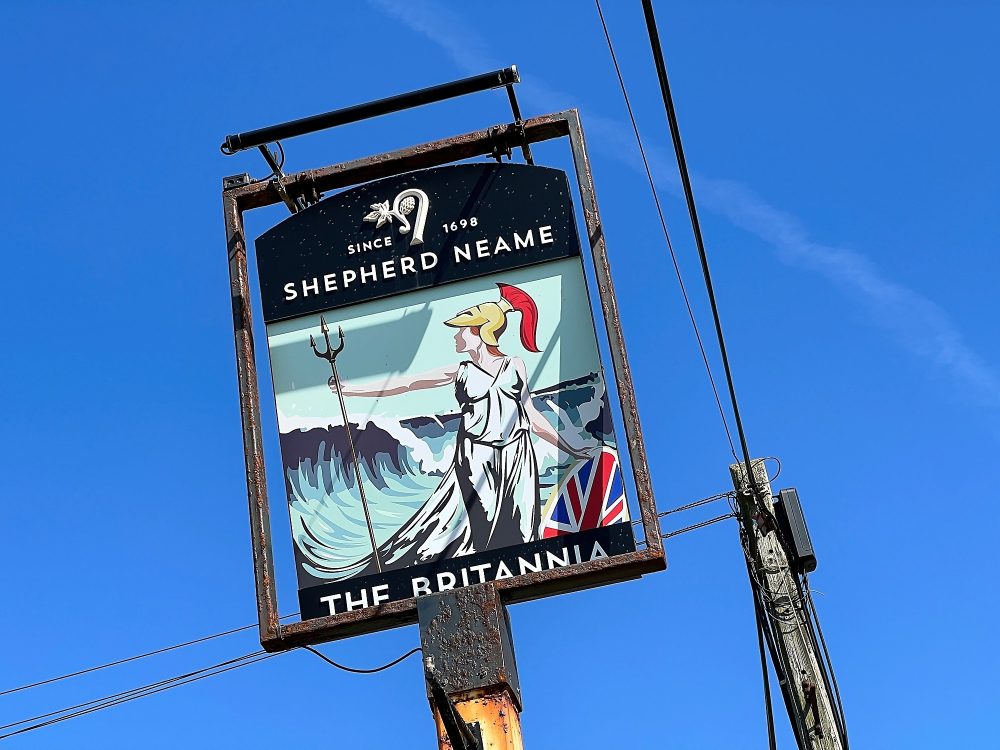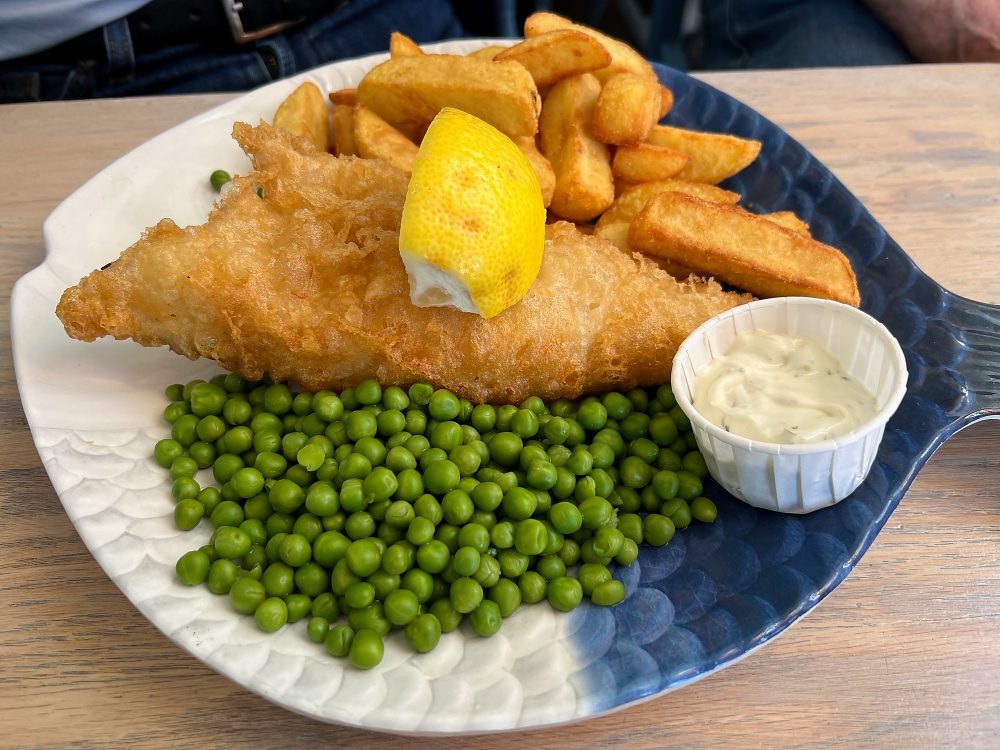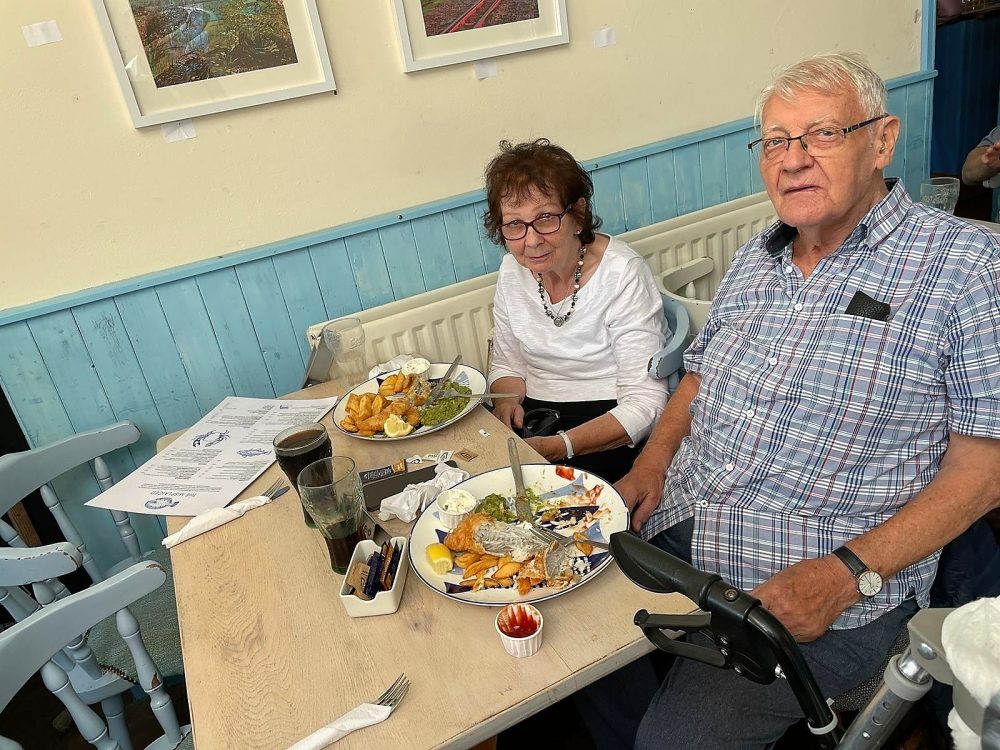 Geezer Zaffer Hassan, made a special effort to help our less mobile members, and also took the photo below towards the end of our day trip.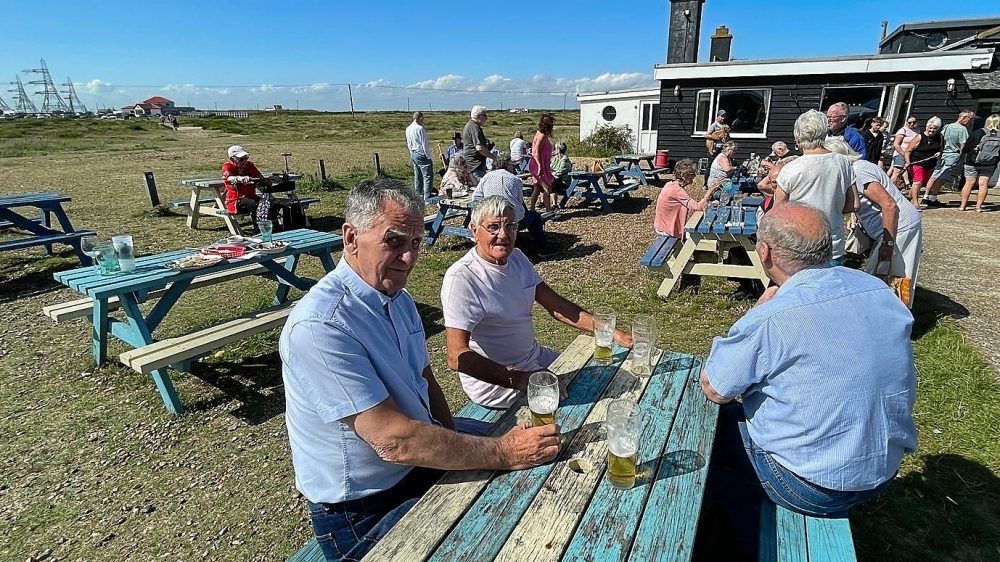 John Forster was in charge of counting people on and off the coach and making sure nobody got left behind. This was no easy task. As usual we hired our coach from Empress, and our regular driver, Farouke, was patient and helpful as always. Farouke picked us up in the coach from The Britannia at 3pm and took us back to Folkestone to collect the rest of the group and drive us back to Bow.
This was a brilliant day out.
Alan Tucker