See below for details of the inaugural event being organised by Canary Wharf Group Community Affairs & Sports team in association with West Ham Utd FC.
Numerous activities for all the family to enjoy including exhibition matches involving vets and a match between West Ham Ladies and Tower Hamlet's representatives, Kikk Utd.
Lots of activities for the children also.
Click on the image to enlarge it.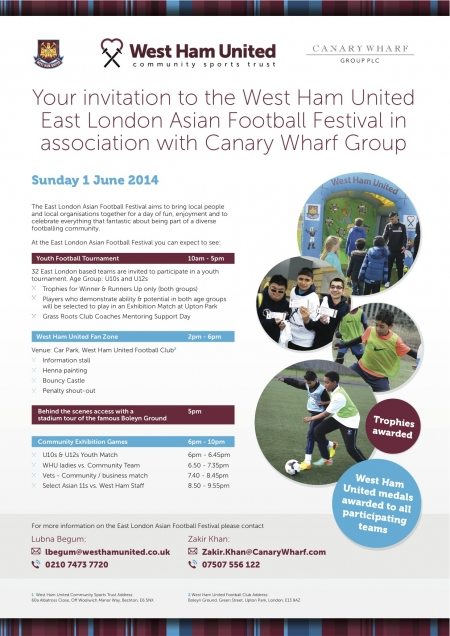 For more details contact the Lubna Begum of West Ham Utd on 0210 7473 7720 or Zak Khan of Canary Wharf Plc on 07507 556 122