There was a great turnout at the Geezer's Where's My Boozer Gone? event at the Misbehaviour art exhibition at the Art Pavilion in Mile End last week.  Upwards of fifty attended to hear Ray Gipson introduce the event, to join in the pub quiz, listen to some boogie woogie and pub piano, and share stories about pub life they had known.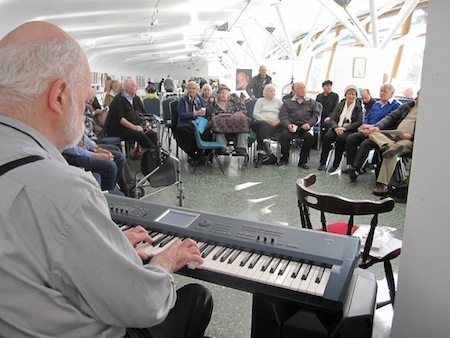 It all took place in front of the Lounge Bar pub installation, featuring traditional pub drinks and games which the Geezers had created with artist Lucy Schofield, along with the Where's My Boozer Gone campaign newspaper which is already in its second print run.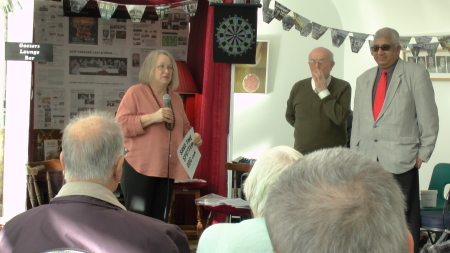 Lorraine from the campaign to Save the Spotted Dog in Forest Gate gave a short talk and urged people to support their fight in Newham to save this historic pub from the developers.
A reporter and photographer from East End life  were on hand to record the event.  Geezer Duggie looks at the photo taken of himself with artist Lucy Schofield.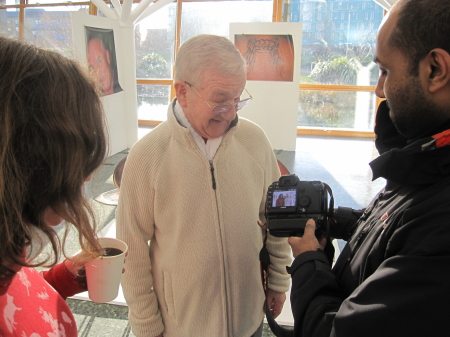 A presenter from Age UK Radio recorder interviews with some of the Geezers, the first part of which went out on Age UK radio on Thursday night.
The day ended with a photo opportunities for the Geezers, artists and friends.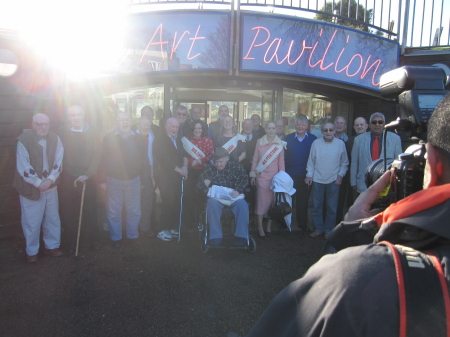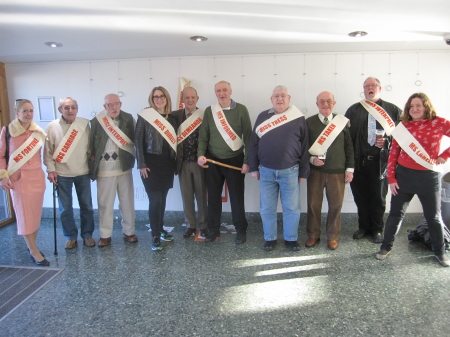 The Geezers are now planning to turn the installation into a mobile exhibition that can travel around the Borough and further afield.