Fabulous exhibition: Visual Thinking Part 1 2020 – now closed
Last Sunday I walked past the Ecology Pavilion in Mile End Park. It was shuttered front and back as usual. I was fully expecting to find the same situation at the Art Pavilion.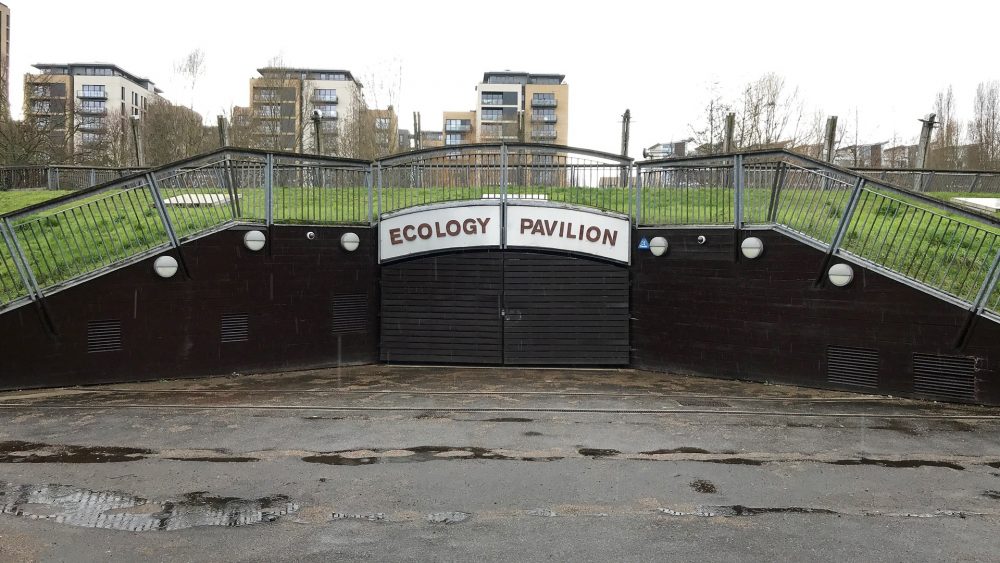 Walking along the canal I noticed that the lights were on and made the effort to walk round to the entrance. I found it open, and displaying a big exhibition called Visual Thinking Part 1 2020. It was of paintings by pupils from 15 local schools.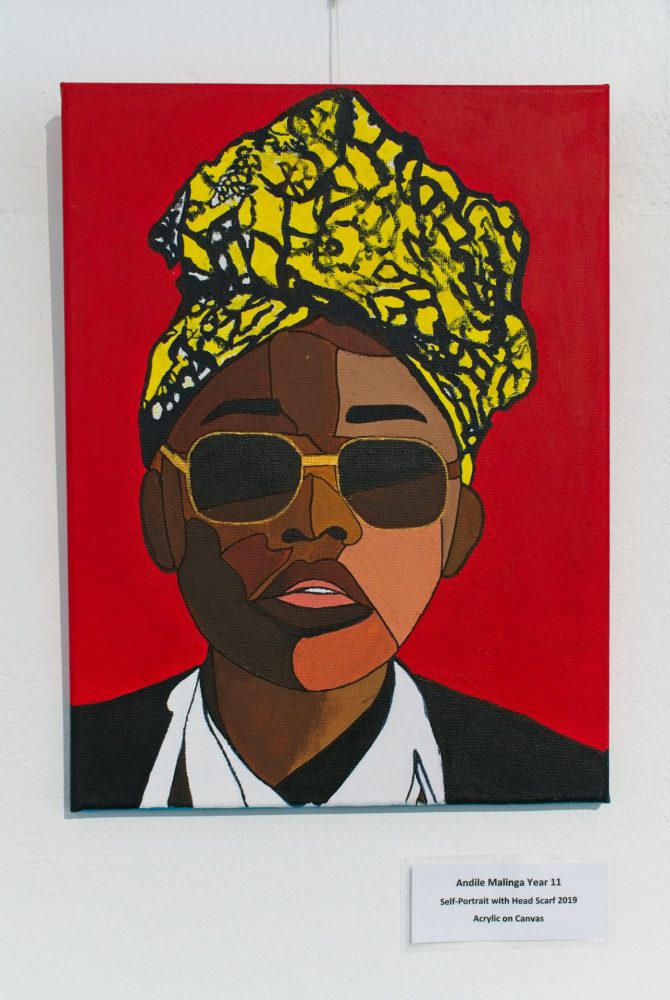 I was particularly taken by the great portraits, which were well done, and very different from each other. There was a lot of talent and creativity on display in this excellent exhibition.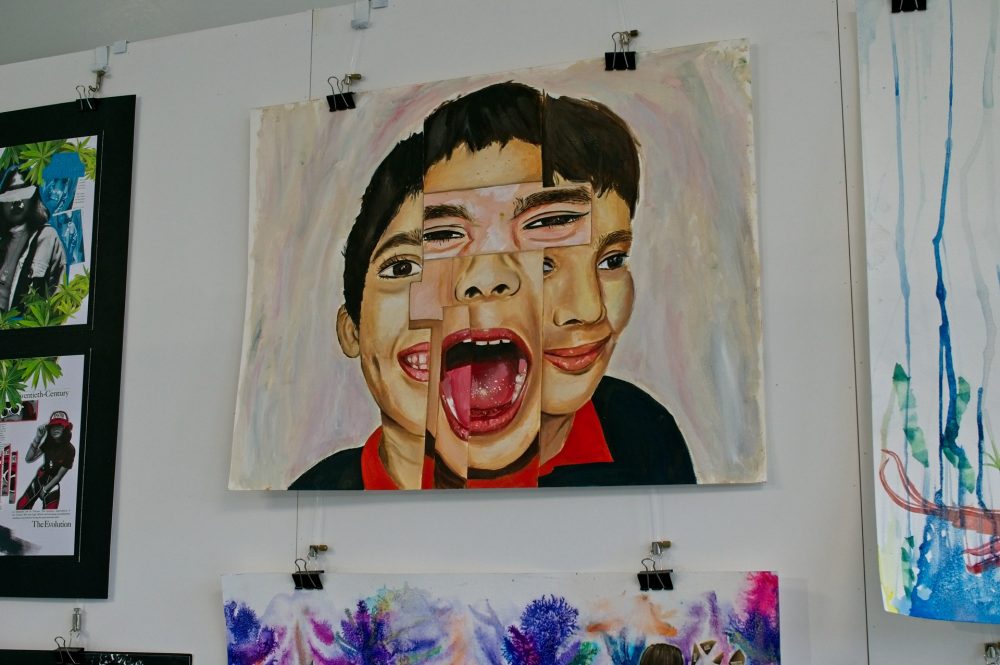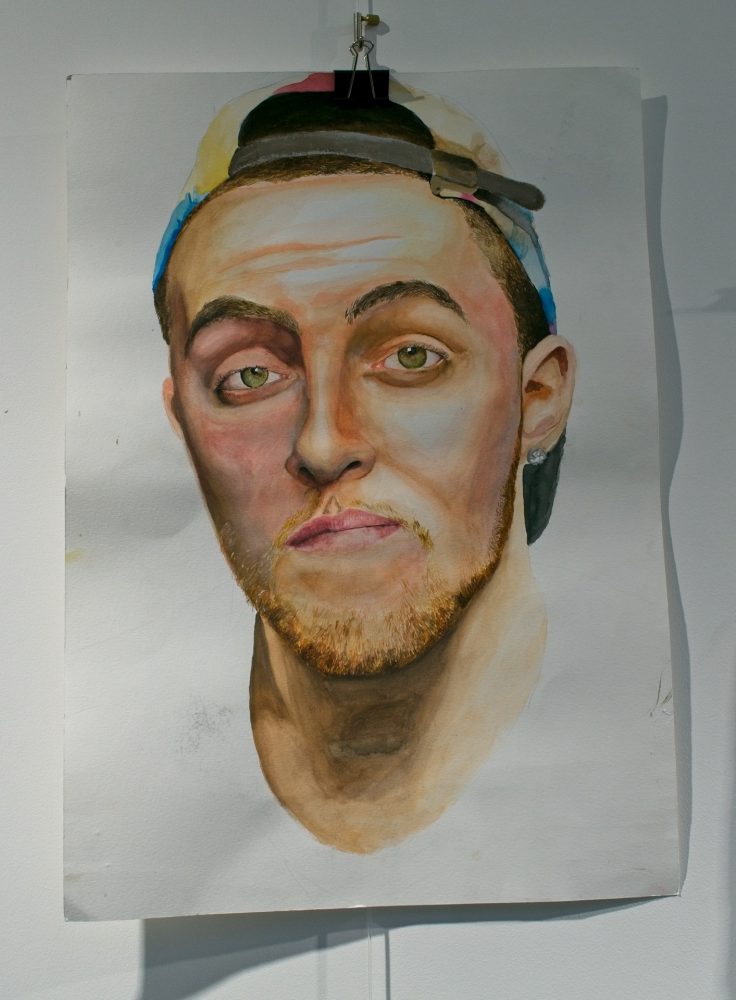 Despite living within walking distance I didn't know that this exhibition was, and only found it by chance. Having got the name of the exhibition, back home I did find a mention on the council website. The piece on the Tower Hamlets website is about us and how wonderful we are. The article had zero likes, and presumably little effective reach. It said "…various workshops … will be delivered…" but it doesn't say what they are, or any details, or whether the public can attend. There follows a list of partner organisations. The exhibition finished on Monday lunchtime, it had been open for 12 days.
I thought this was a fabulous exhibition to put on in Bow. We do need a bit more arts and culture in the area. It's a shame The Art Pavilion is located out of the way, as it has no passing trade. All the hard work the hundreds of pupils put into this exhibition was let down by almost zero publicity reaching outside the circle of the organisers. There were people walking along the canal, between the showers, but none of them seemed to know the exhibition was on. An A Board on the towpath with "Exhibition Open" would have helped. The little bridges across the water feature suggests that the Art Pavilion was designed to be accessed from the canal. But those entrances were locked. I'd estimate that only one visitor per hour was visiting this exhibition – on a Sunday!
Next year OurBow will be happy to provide a bit of advance publicity. As well as cranking up the publicity, I'd suggest having the exhibition run for longer. With all those schools involved there should be enough people to crew it. And do reach out to the adults in the area. Run some evening classes inside the exhibition, and perhaps put on some talks.
Alan Tucker