Idea Store Bow in the Roman Road has literally set out its stall for the Cockney Festival which launches on Thursday night.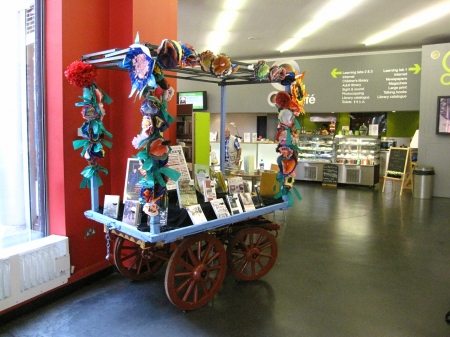 Idea Store Bow, Roman Road
A decorated stall in the foyer hosts a display of books on East End History available in the Store.  Along the walls there is a an exhibition photos and paintings under the title of Market Life created by learners on the Idea Store  painting and drawing and photography classes.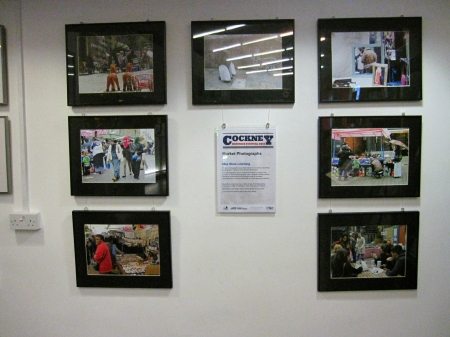 Idea Store Bow, Roman Road
As part of the festival the The Idea Store is hosting two film screenings.
Tuesday 23rd July, 3.00pm-500pm. Elliot Tuckers Ghetto Warriors about Jewish East End Boxers
Thursday 25th July, 12.00-2.00pm. Britain Then and Now.  Morpeth Street residents celebrate with a Jubilee party in 2012 just as they had done for the Coronation in 1953. First shown on ITV 1.
You need to book for both films.
Details for these and the hundreds of other events in the can be found in the Festival's online catalogue.