The Geezers were invited to the Bishopsgate Institute on Tuesday by Dr Michelle Johansen, a social historian specialising in the history of modern London.
Michelle booked the courtyard room for us and laid on tea, coffee and biscuits. She started by showing us a succession of films of London from the 1960s with an emphasis on teenage life and, especially for us, pubs.
The films included sections of We are the Lambeth Boys, which you can watch free here. Michelle also showed films showing the new coffee bars that were appearing in the 1950s and 60s, a 1964 film about the proliferation of slot machines, plus The more we are together filmed in the East End in 1958 (below). From about 21 mins into the film you can see an East End pub scene filmed in the Marquis of Cornwallis which is still functioning on Bethnal Green Road.
Michelle produced some delightful watercolour paintings of Hackney Wick which have just been acquired by the archives. I struggled to recognise where the locations were. The streets have changed so much over the last 87 years.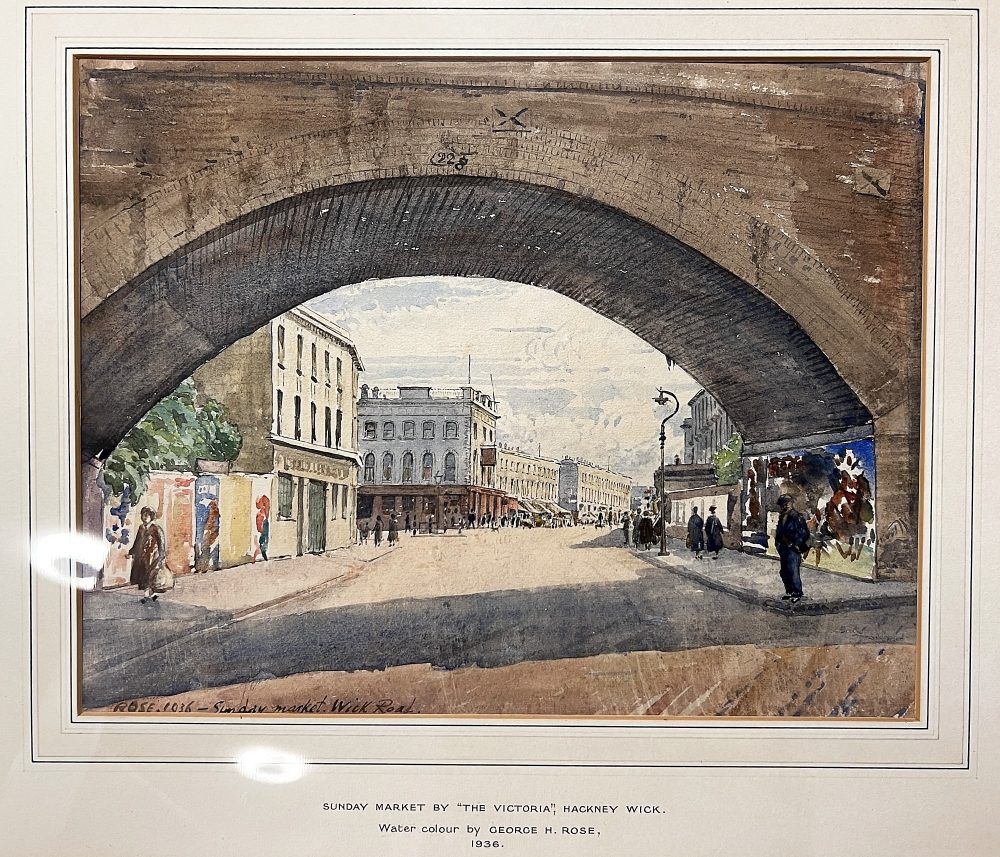 The building which housed the Victoria Pub still stands, but is now Papa Johns Pizza diagonally opposite St Mary of Eton Church. The railway bridge is now made of concrete and steel and the artist would today be sitting in the middle of a slip road to the A12 racetrack.
Michelle had invited along several Eton Manor 'Old Boys' and had pulled out some old photos of football teams.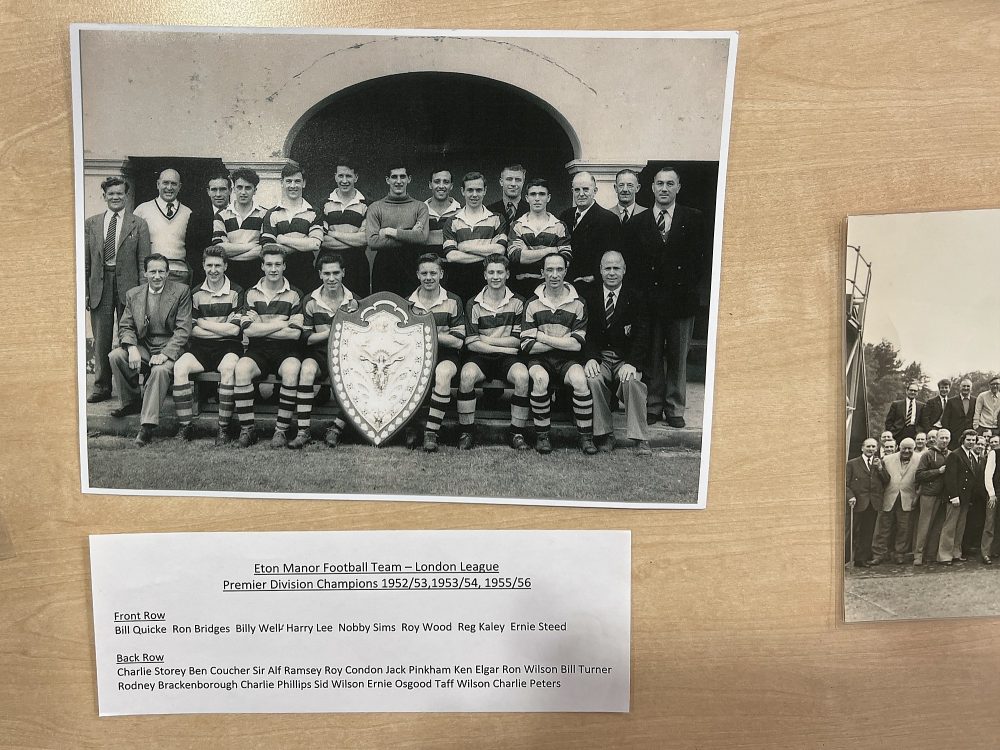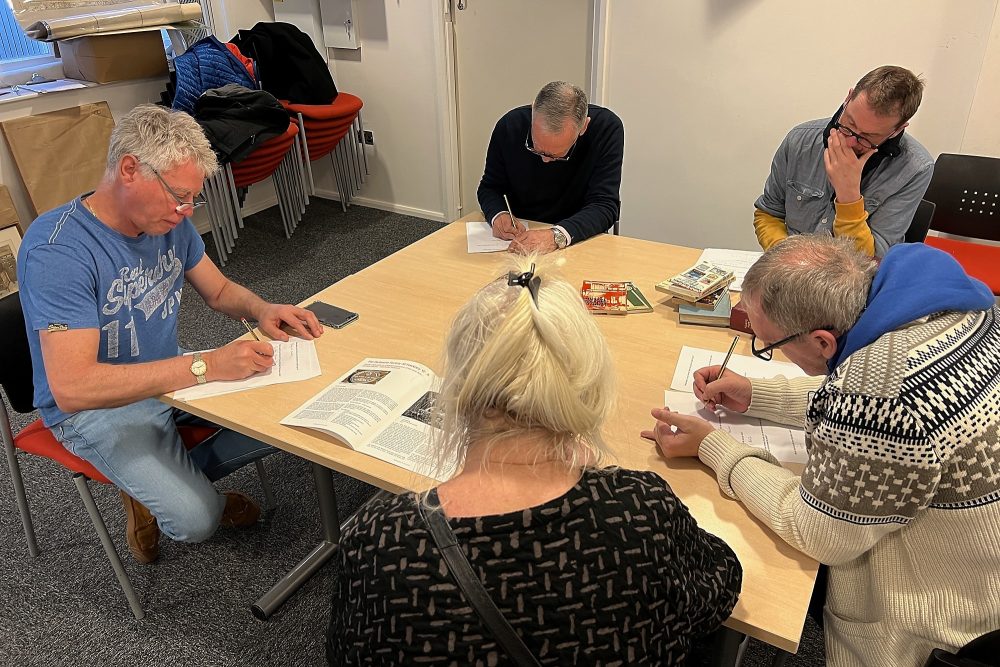 We had a fascinating time at the Bishopsgate Institute – thank you Michelle.
Alan Tucker