The Creativist – a retrospective of the art of Peter Gibson is open daily 11am – 6pm at the Art Pavilion in Clinton Road, E3 4QY until Thursday 13th April.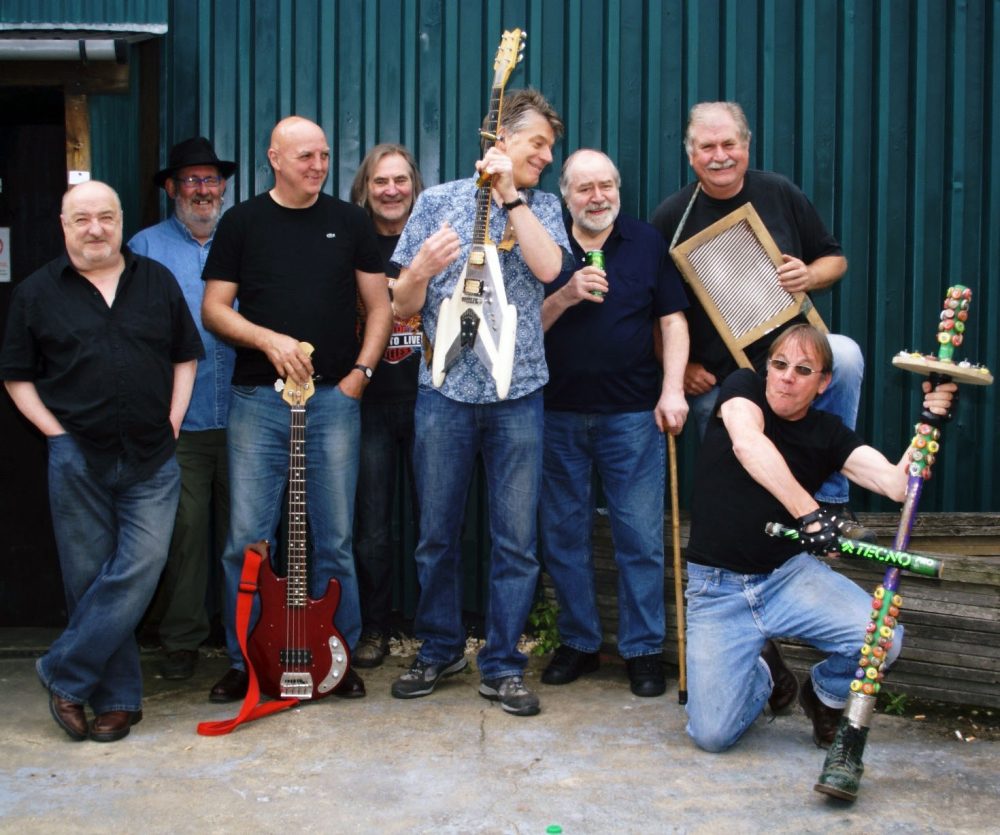 Peter Gibson was front man for the UK Blues Band 'Brett Marvin and the Thunderbolts' founded in 1968. He also toured with Eric Clapton's 'Derek and the Dominos', and made two film documentaries of Blues legend John Mayall.
Whilst touring he started to hand embroider denim jackets. Twenty are on display in this brilliant exhibition.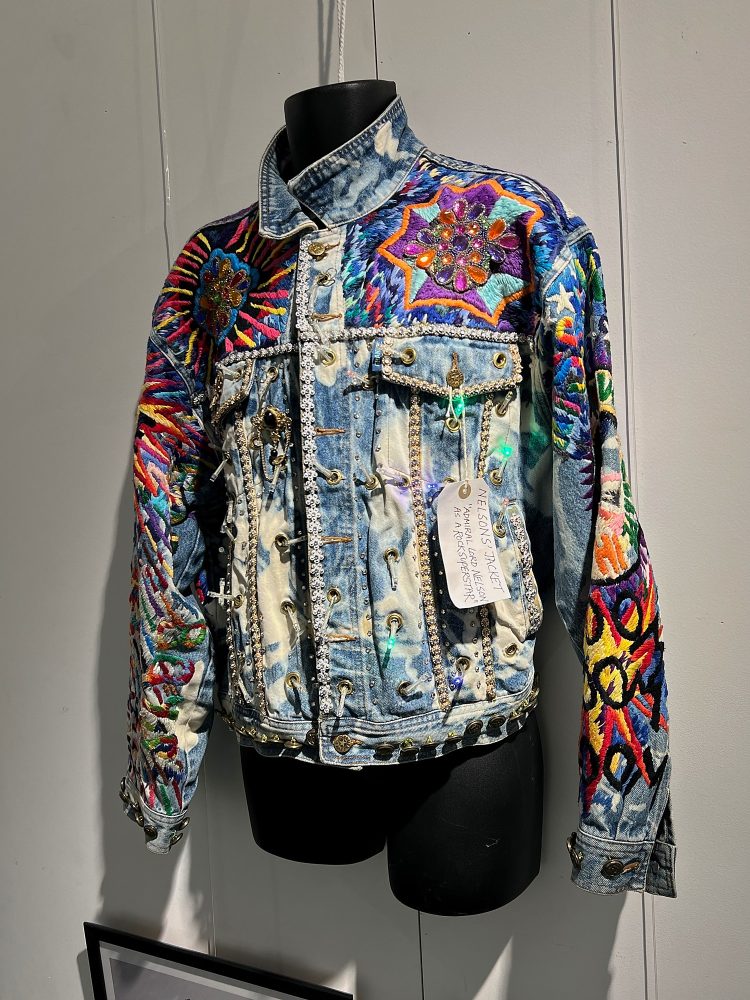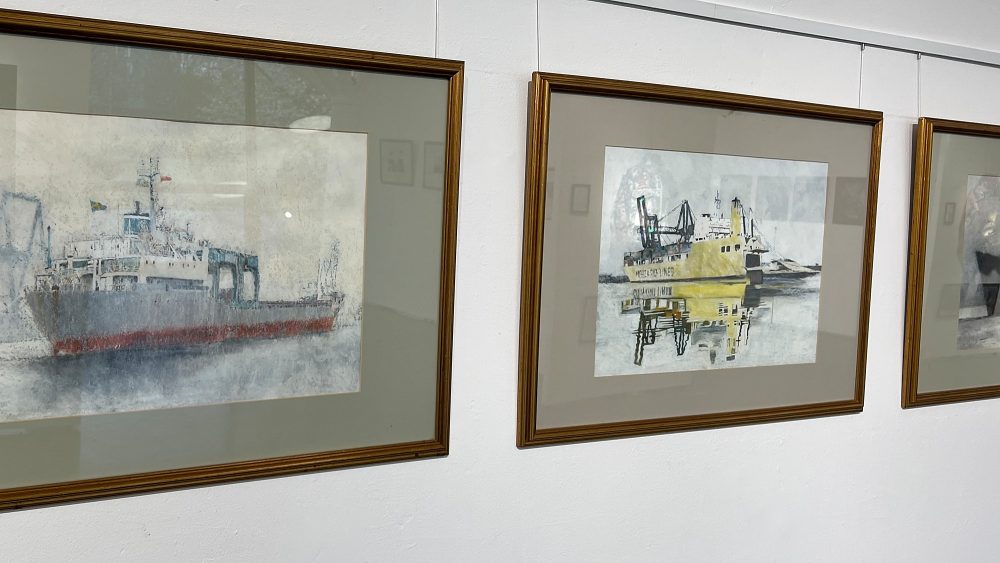 Peter Gibson was very interested in many topics, including live theatre, and painting cargo ships using pastels and poster paint. There is so much to see in this (free) exhibition – it deserved a longer run. He was very creative. I can thoroughly recommend a visit. It's open 11am – 6pm until Thurs 6pm 13th April.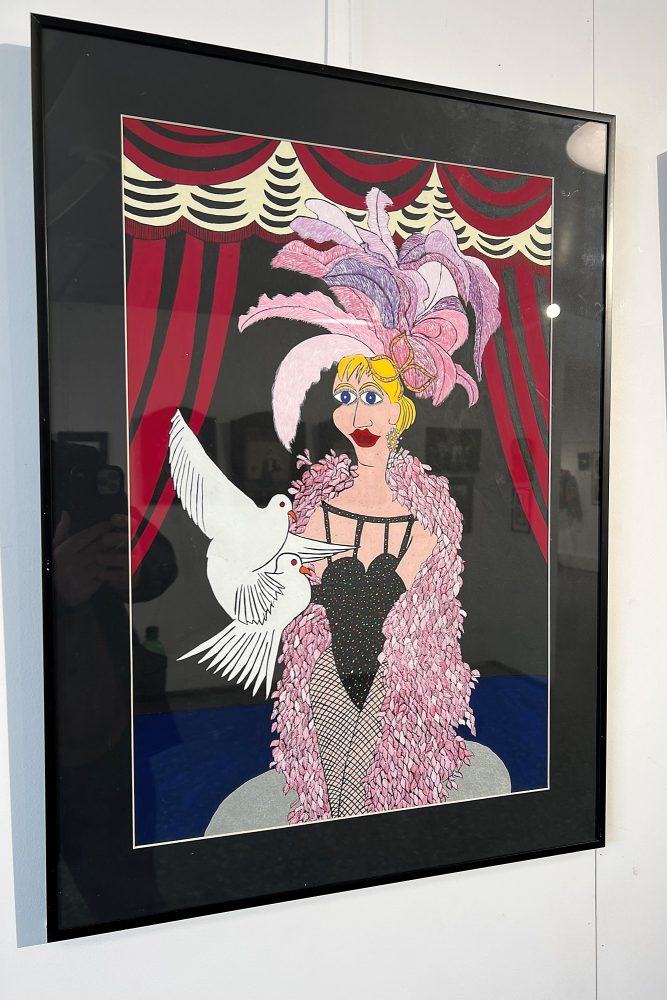 The Art Pavilion is just north of Mile End Station on Grove Road (E3 4QY).