Last Tuesday, 30th May, the Geezers learnt about the early history of plastics from 1800 to 1900. Carolyn Clark gave an illustrated presentation, and passed around samples of early plastics.
The Geezers heard about heat malleable, waterproof or strong natural materials such as horn, tortoise (turtle) shell, amber and ivory used for centuries to make combs, cups, boxes, balls etc. Then tree resins and sap, notably rubber from Brazil where it was first used 3,600 years ago. Europeans first saw rubber in the 16th century. The vulcanisation process, sales of waterproof material, shoe soles, bicycle and especially car tyres created a rubber boom. This cost the country of origin dear as the population became slaves to farming the raw material for European and American production.
The Victorian plastics race led to much experimentation, such as the mix of blood and sawdust, before the first semi-synthetic plastic, Parkesine, factory arrived in Hackney Wick in 1866. The ingredients to make this nitro-cellulose mix shared many similarities to gun cotton leading to some horrific accidents. In its incarnation as Xylonite, production moved to Homerton, then Hale End and onto Brantham in Essex.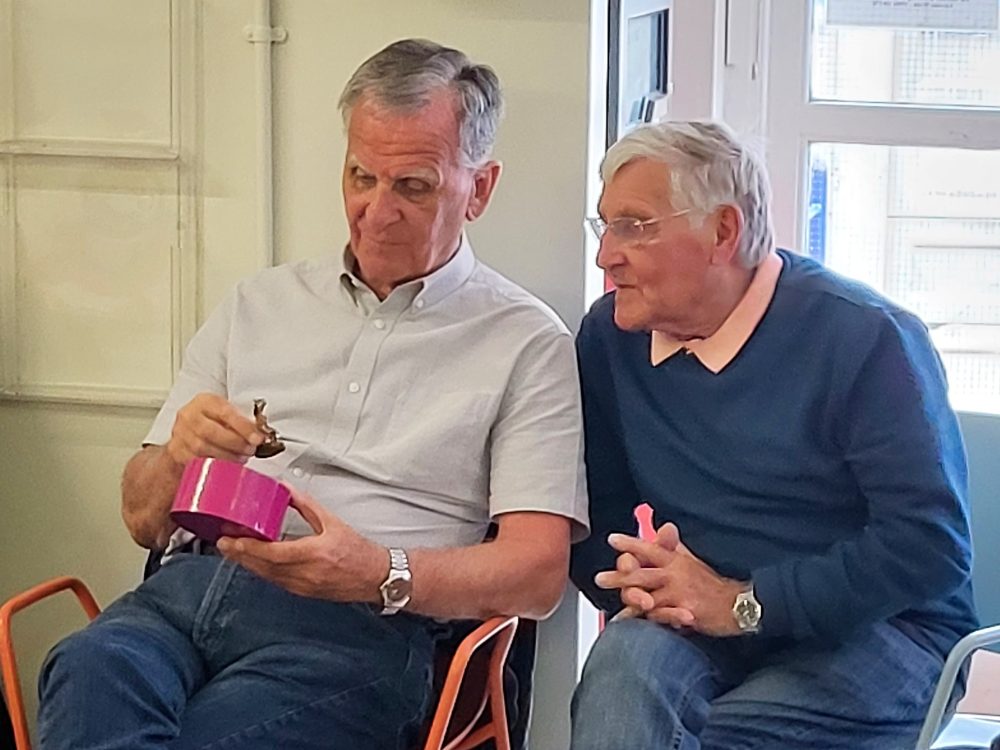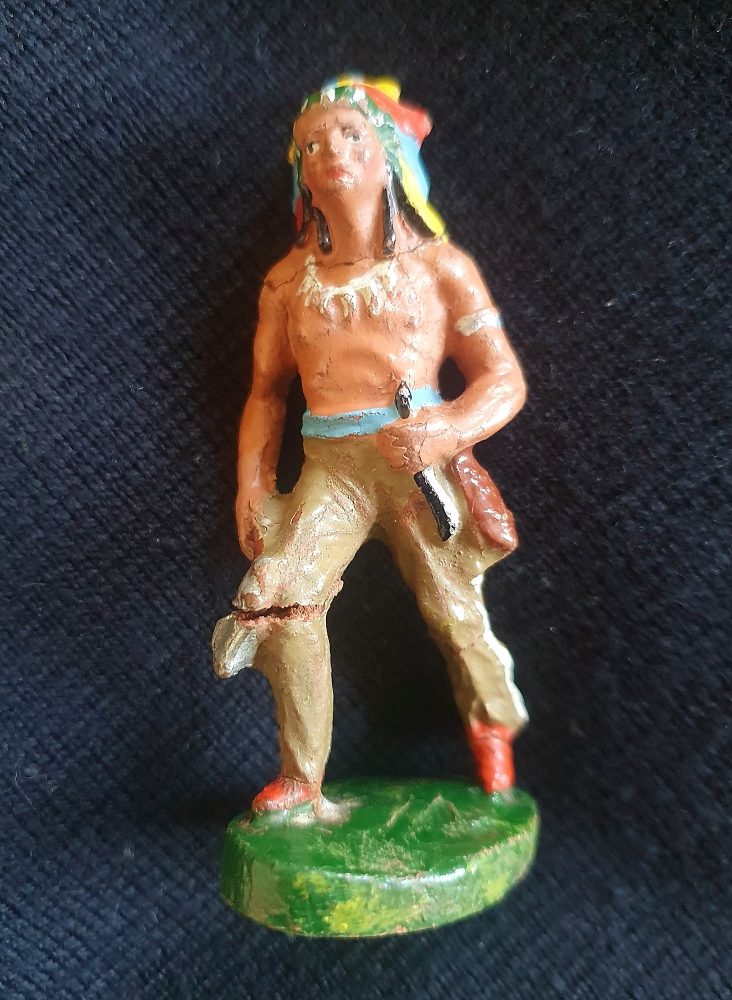 Carolyn said that the 1930s American Indian above was one of first plastic toy figures made in Germany of Elastolin, a composite of sawdust, clay and casein on a metal frame.
The Geezers were interested in the many East London references to gutta percha, rubber and celluloid industries. This was a fascinating talk. Carolyn is the author of several East End history books.
In concluding Carolyn said: "And then onto the C20 century and machine age, and how a sought after, valued and often expensive material solving many problems became a problem itself."