Victoria Park Bowls Club has been running for 125 years. The club president, Brian Jolly, is a familiar face to the Geezers, coming on most of the coach trips we organise.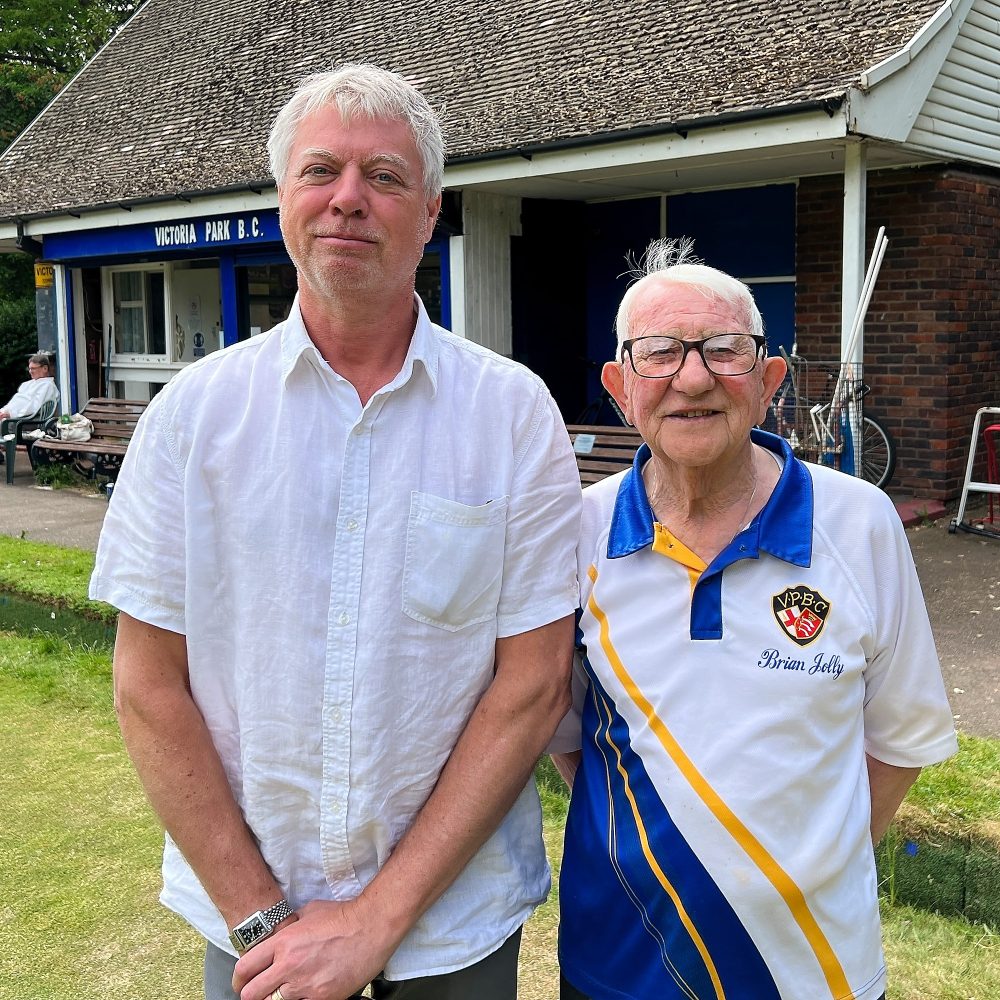 A short time was spent learning about the rules and etiquette of bowls.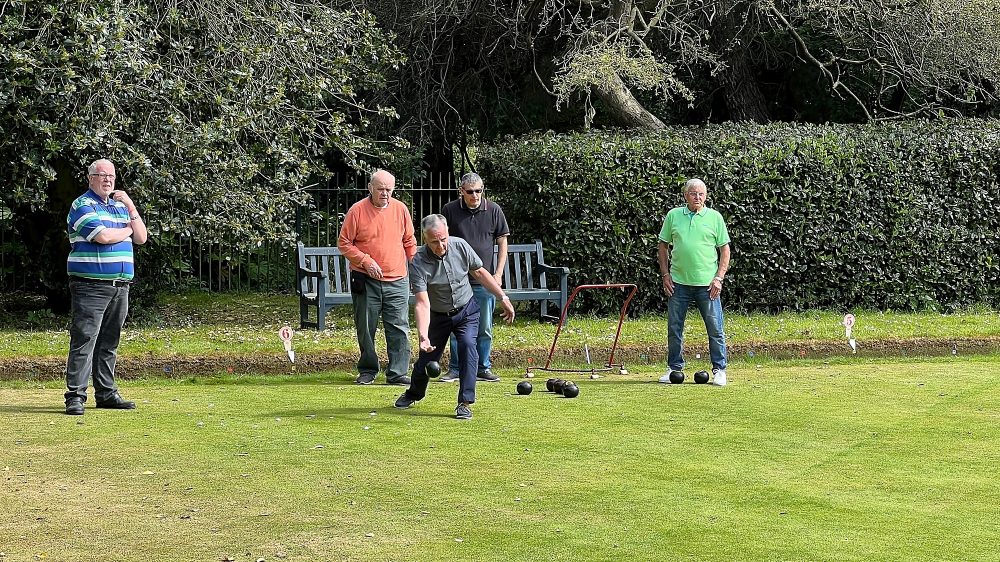 And then went on to play a very competitive game of 11 ends with two teams of three players, the final score 8-7.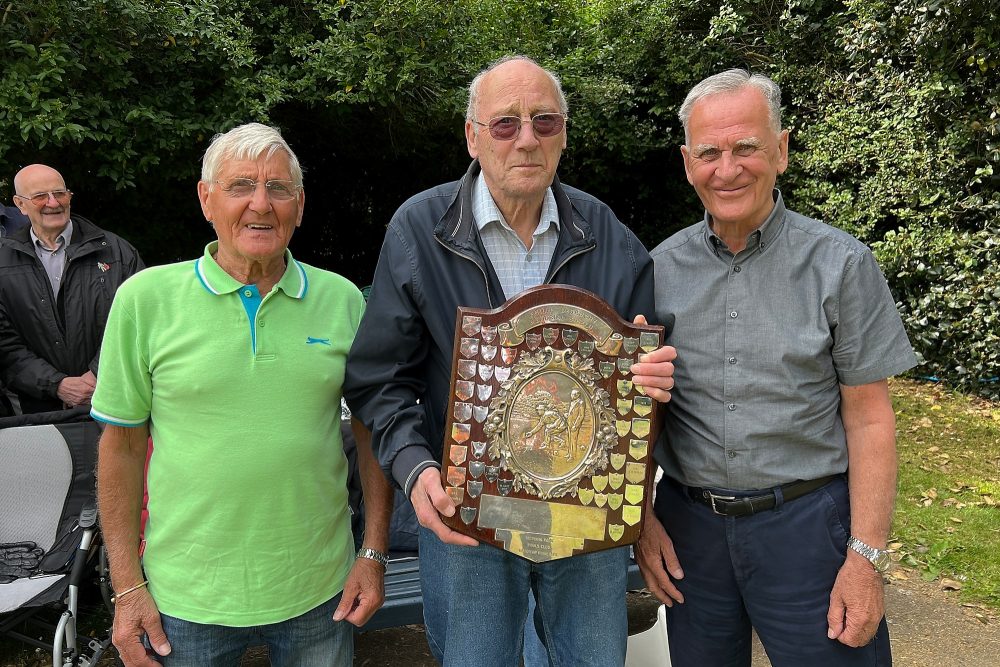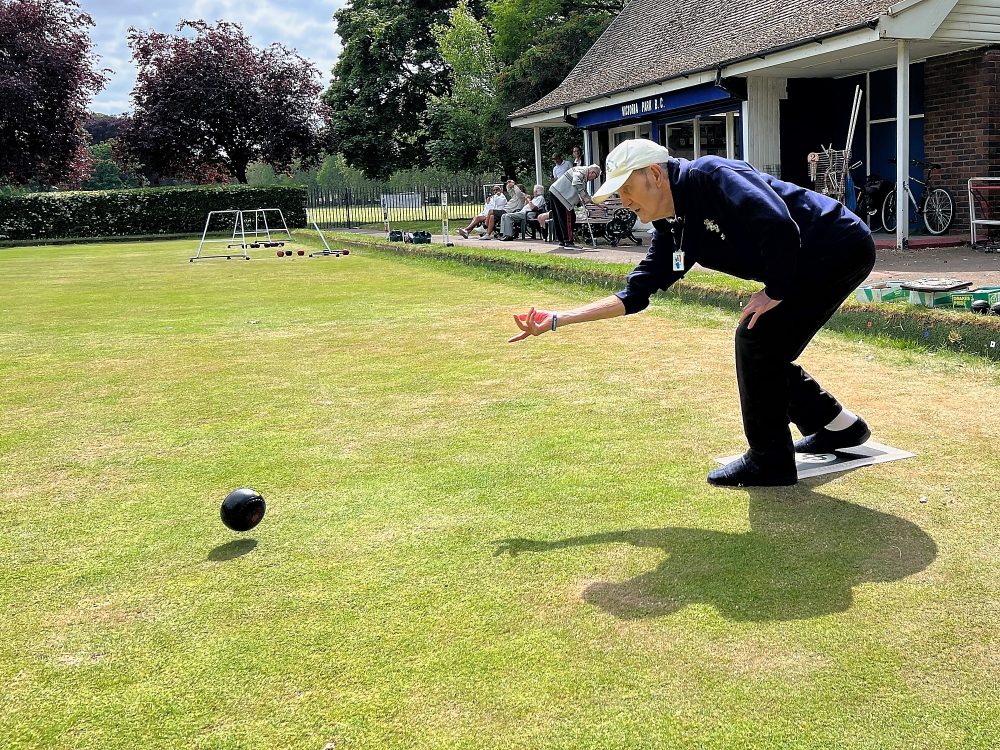 One of the members of the Geezers, Jim Murray, is visually impaired. Coincidently the winner of 13 National blind bowls titles Eric Gallagher was at the club with his wife Miriam.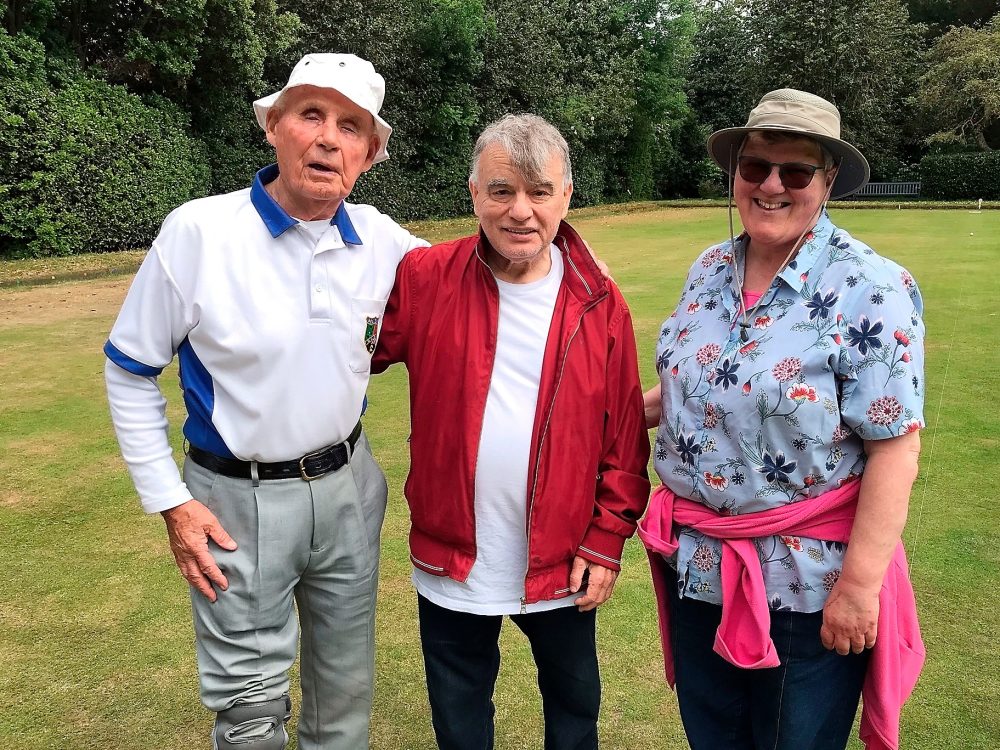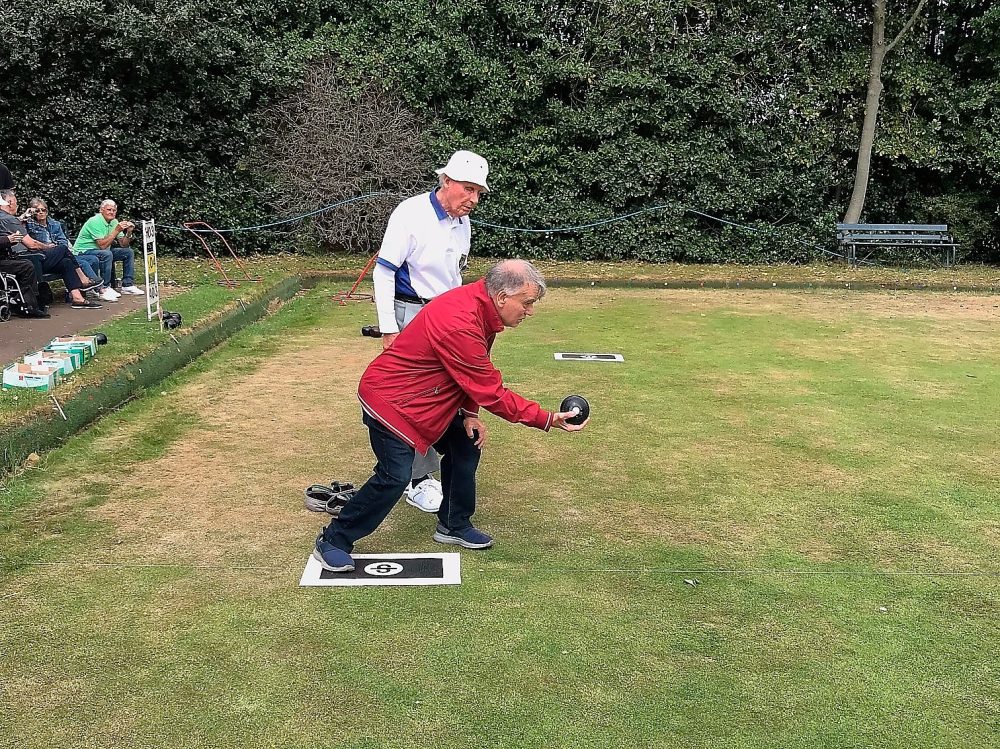 A big thank you goes to Joy Feltwell for making up the beigels. It was a great afternoon.
Victoria Park Bowls Club is looking for new members, women in particular. If you're walking past and see some bowls going on, pop in, or call Brian on 07411 819485. The bowling green is on the east side of the park, not far from the People's Park Tavern.