Figures from Barclays Bank's card transactions show that three weeks after 'non-essential' shops were allowed to re-open, they're only selling half what they were this compared to this time last year. Big name brands have gone bust. The administrators have sold off their stock at a heavy discount along with their brand names. The stores, of course, found no buyers. This stock will be sold online. The brands may or may not resurface, and are unlikely to have many physical outlets. Barclays also separate out data for pubs and restaurants. They found that over last weekend sales (on average) were only 7% higher than the previous weekend – when they could only offer takeaways! Not good.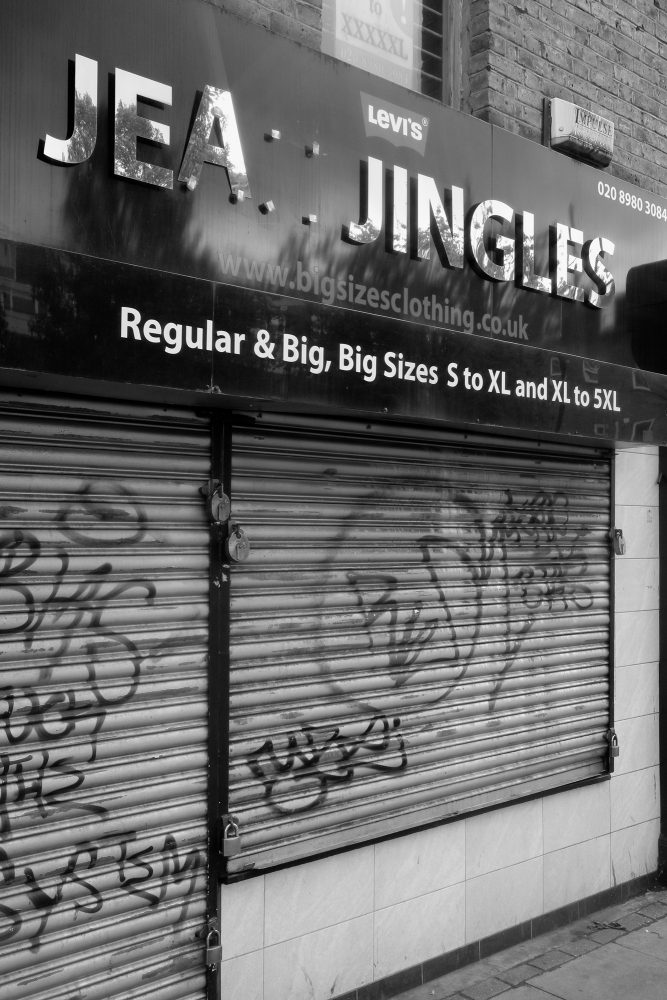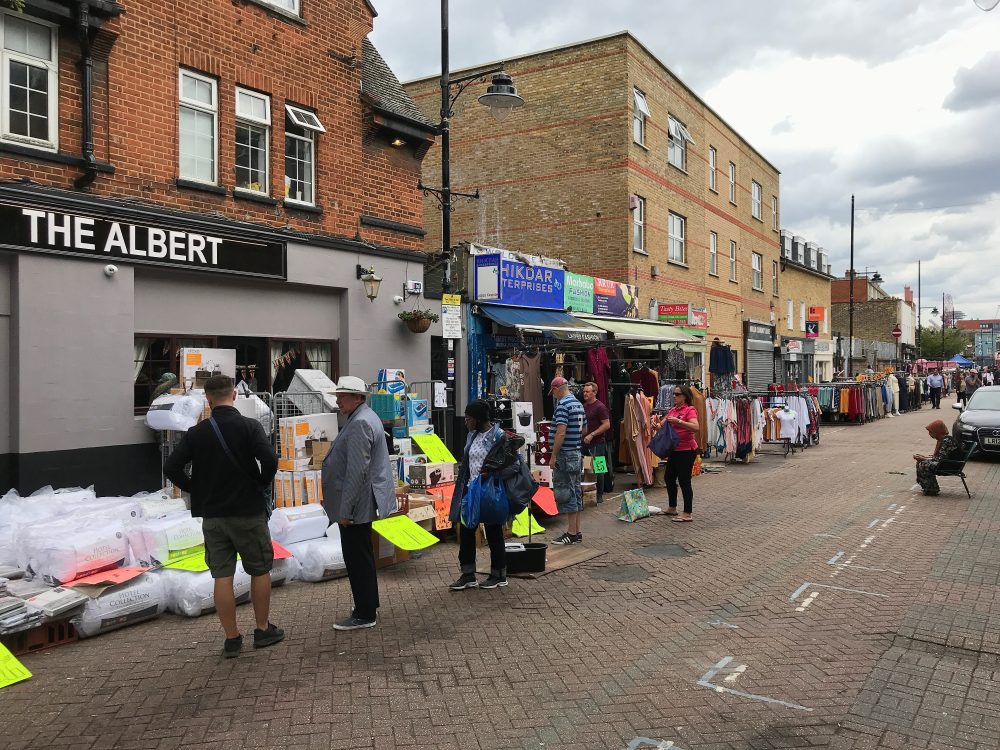 On Tuesday there was a token version of the street market out on the Roman. At best I'd say only a quarter of the stalls were out. Some of the shops, which would normally be open are still closed. It looks like they've gone for good. Costa Coffee said that 1,100 of its 2,700 branches would re-open at the end of June for takeaway and delivery customers. We're now in July.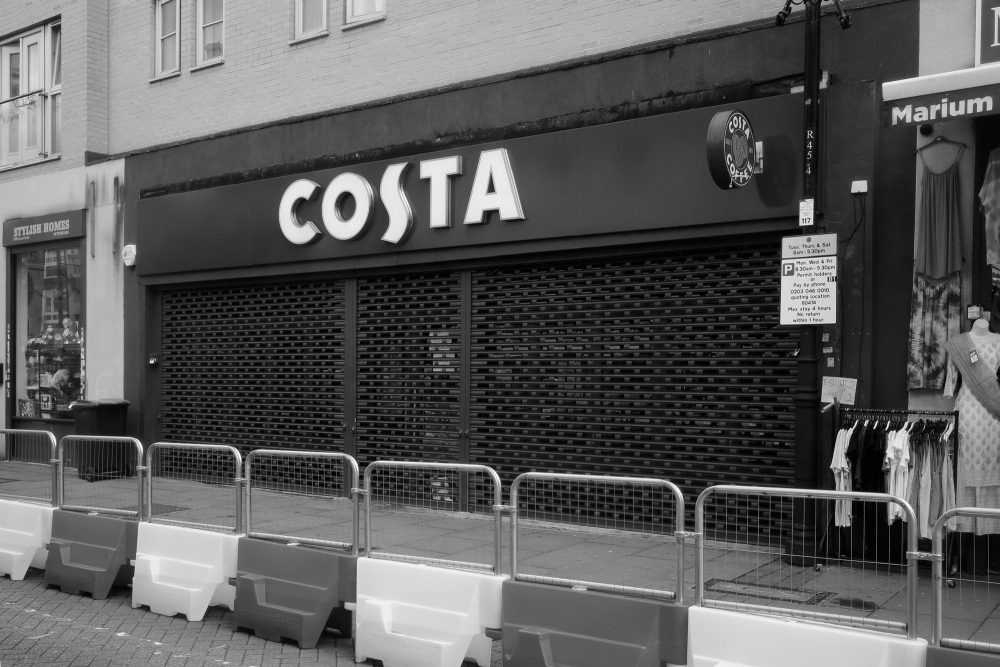 When we moved here in 1985 there was a free car park in-between what is now the Idea Store and the Green Goose. It had 120 spaces. There were no parking restrictions on the residential streets. What is now called Hewison Street was still a bomb site with minimal housing. Car parking spaces covered what had been the back gardens. Saturdays were a chaotic, but the market was busy, vibrant and full of life. Sons and daughters who'd moved further out of town used come back to Bow on Saturdays to visit their parents or grandparents. We thought it was great fun.
Bit by bit the council reduced the parking, and bit by bit the spend on the Roman Road diminished. The council were getting rid of outside money coming into the area. Still they refuse to learn. The Liveable Streets proposals will kill off more trade on the Roman Road. More shops will be forced to close.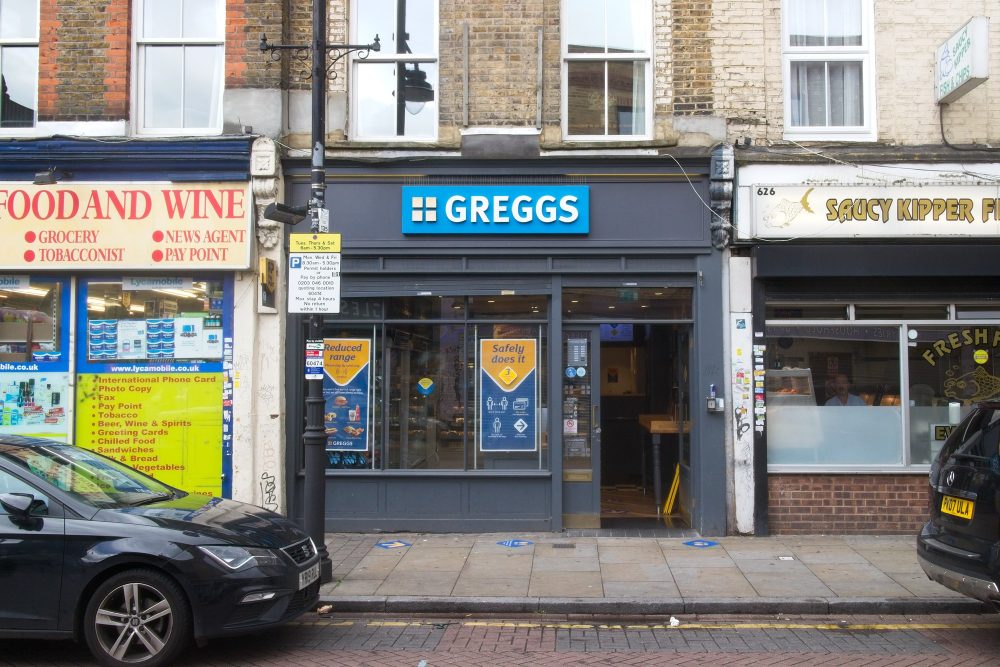 The lockdown has nudged more people into making changes to how they shop. People are getting more confident about buying online and are developing relationships with companies like Ocado. There's much more choice. The Roman Road is great for top-ups, and is better for fresh fruit and veg. But overall, less money will be spent locally. Especially if Liveable Streets makes it more much more difficult for people outside the area to visit, and spend money here.
A comment below from Matt reminds me not to forget the little triangular car park by St Stephen's Road. It currently has 21 parking spaces. The Liveable Streets documentation says: 'The new layout reduces the total capacity by 7 spaces. An assessment of use, shows even at the busiest times only 49% of the car park spaces are used'. The answer why it's underused is in my photo below – it's too expensive during the week, and it's time limited to 2 hours. There used to be 100s of free parking spaces near to the Roman Road Market.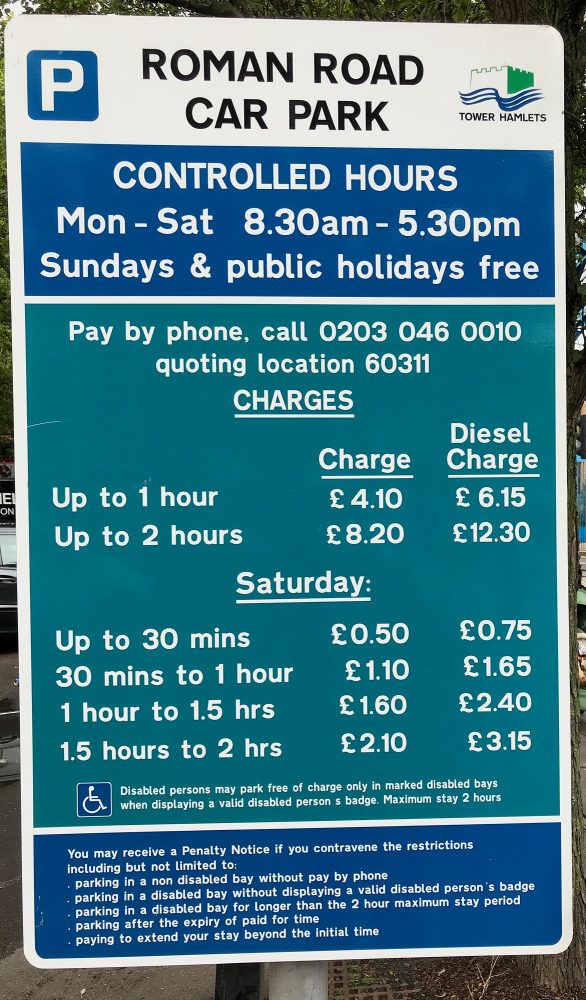 Alan Tucker