What is the Liveable Streets programme all about?
Liveable Streets is a £15 million street and landscaping programme being rolled out across Tower Hamlets.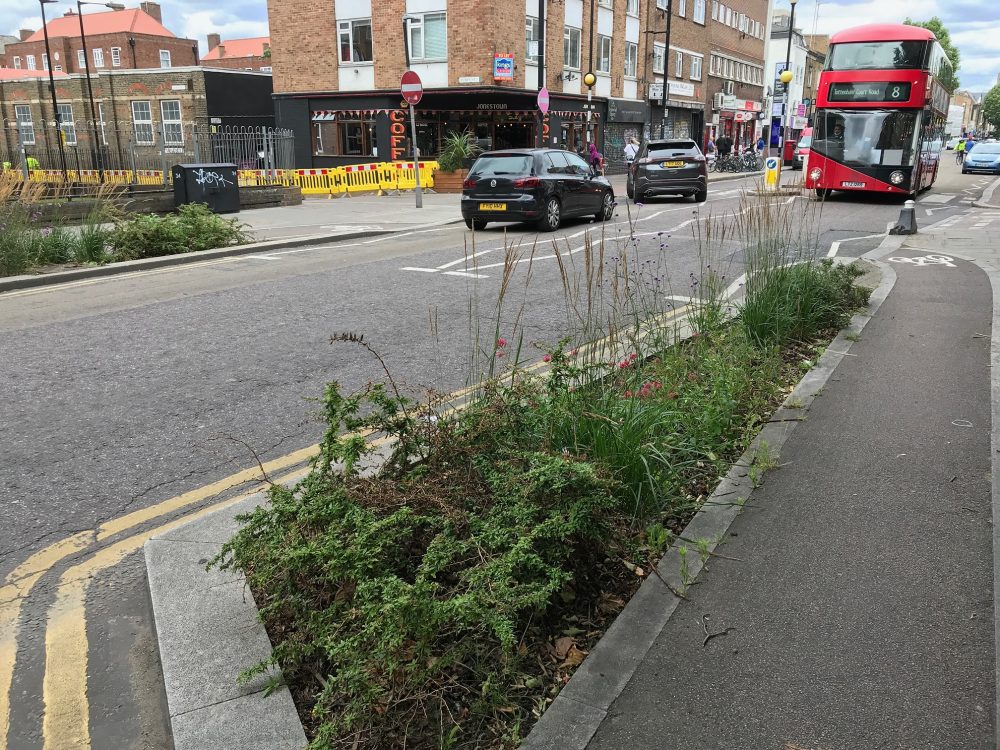 The aim is to "improve the look and feel of the area and make it easier, safer and more convenient to get around by foot and bike." Essentially its an anti-car proposal which generated hundreds of residents' objections when it was implemented in Bethnal Green and Wapping. Now it's the turn of Bow. The public consultation is online and information packs were put through some, but not all letterboxes. The deadline for response is 29th July. It's essential that residents give their views.
Four road changes combine to turn Bow East into a dead end
There are 7 separate proposals but the overall impact of the road changes is that cars travelling west to east will be blocked entering Bow East from Old Ford Road and Roman Road. Buses and bikes will be allowed entry through what is called a bus gate at the junction of Roman Road and St Stephens Road. Coborn Road may also be blocked partially or entirely and the Roman Road Market may become a pedestrian street every day, not just on market days. The consultation acknowledges that residents will have to travel longer distances to get to the streets off Tredegar Road and Roman Road East . The overall aim is to force traffic down to Bow Road. If you go out in your car or take a taxi home you will have to travel along Bow Road and come up to the area via Fairfield Road or from the A12.
Reducing Pollution
Reducing pollution in the area is said to be the main reason for the proposed changes According to the consultation about half the cars in the area do not stop in Bow and do not need to pass through it. However is doubtful if there will be any meaningful reduction in pollution since the same number of cars will be passing through the area – just half a mile south on Bow Road, generating more toxins as they move more slowly and sit in traffic jams. The rest of the cars – mainly local cars – will be increasing their contribution to pollution because they will be doing longer journeys.
Impact of Coronavirus
Perhaps because the anti-pollution case is weak, the proposals now give a nod to coronavirus. The streets are a bit more crowded than usual as people avoid public transport and more of us are working from home. But this is a temporary issue and shouldn't be used to justify pavement widening schemes, pedestrianisation and the introduction of pocket parks.
What is a pocket park?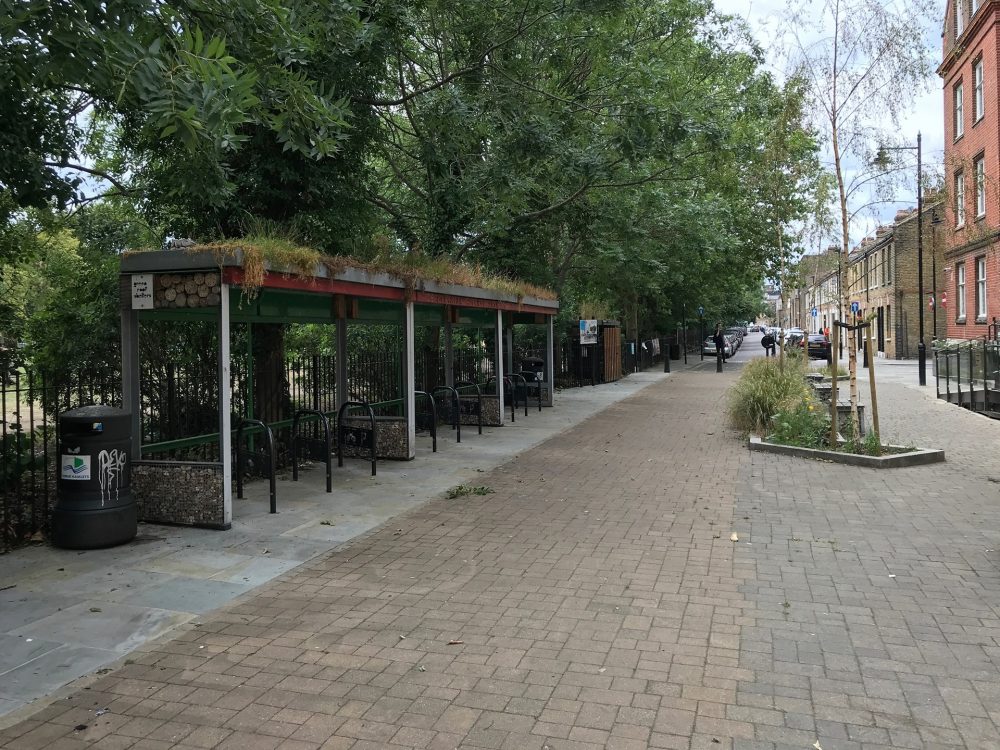 The proposal is not just about blocking vehicles. The model which is being replicated across the borough includes pavement widening, cycle lanes and landscaping which includes parklets or pocket parks.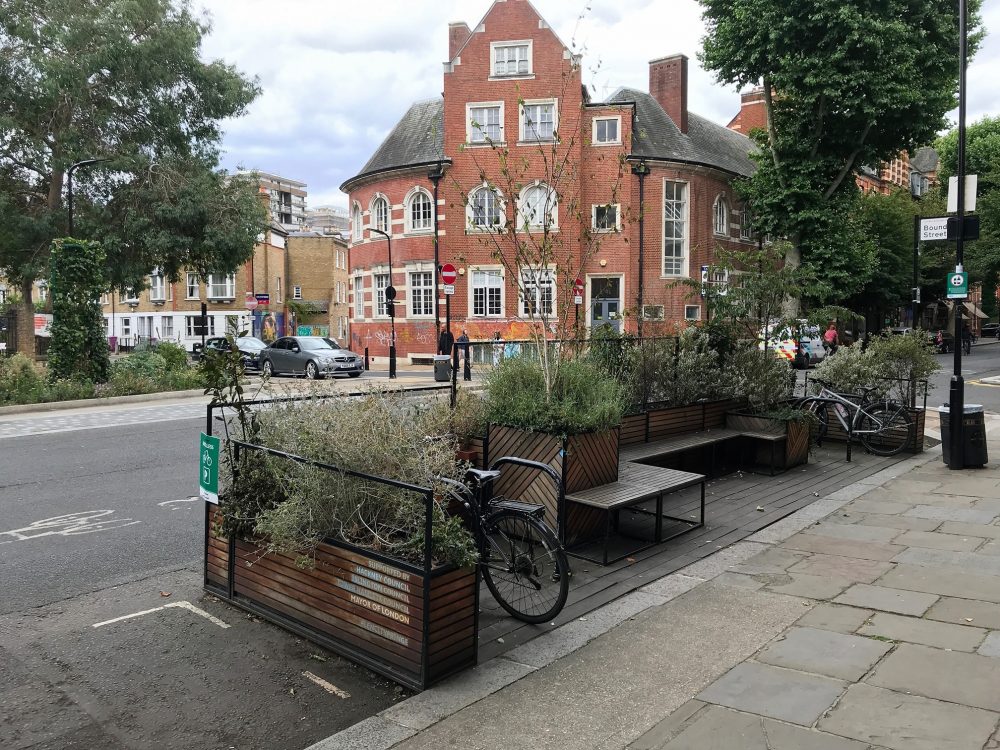 In order "to attract more visitors to the area" in the Roman Road market area two so called pocket parks are going to be installed – essentially a bench, a couple of bike hoops and a planter or two. All flowery and beautiful in the planning documents but inevitably full of weeds, cigarette ends and discarded gas cylinders a few months later.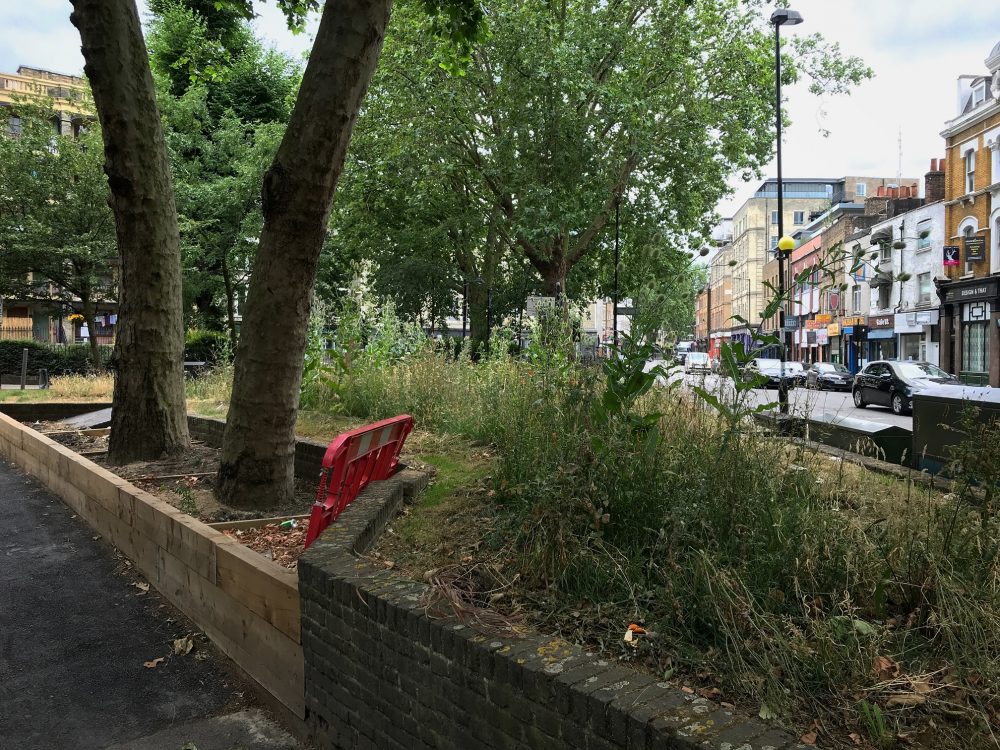 To make room for the pocket parks the pavement is going to be widened and the road pedestrianised seven days a week instead of the current 3 market days. It is naïve to suggest that installing two benches will attract more visitors to the area.
And finally….. the Bow Walking Routes
All along St Stephens Road there will be continuous crossings at all side road junctions. These look like pedestrian crossings but drivers can drive over them to access the main road. In several areas pedestrian guardrails will be removed to allow pavements to be widened and new pedestrian crossings are scattered around. Tom Thumbs arch may get new artwork.
Impact on Roman Road Market
Tower Hamlets Council has said it is committed to supporting the borough's street markets, but Roman Road has become the poor relation. The consultation suggests that the Bow town centre with its pocket parks can become a local destination and support the local economy to thrive. At the present time the area is (just about) kept alive by the people who drive to it, do their weekly shop at Tesco or Iceland, then browse the market and local shops. Yet, in order to introduce new landscaping some of the already limited parking at St Stephens Road is going to be removed. The new traffic system will undoubtedly deter some people from coming to Bow and a bit of landscaping is not going to make it a destination area. It is not fanciful to conclude that there is a risk the street will end up like other local shopping centres – a ghost town most of the time.
Impact on other local businesses
Cars travelling west to east facing road closures at Old Ford Road and Roman Road/St Stephens will get off Roman Road further west down Globe Road at the latest. The shops all along Roman Road will be impacted through the road closures. There is no sign that the businesses, much less the residents, have been involved so far in the detail of these plans but further restricting access to Roman Road is not going to help retailers already struggling to keep their businesses going. What makes this a pleasant area to live in is the variety of local independent shops. It would be disastrous if they were forced out of business.
How can residents engage with this.
Every household should have received an information pack and a form to respond along with a pre-paid envelope. You can also respond online at https://talk.towerhamlets.gov.uk/lsbow.
Isn't it a waste of time to object?
The overall project is not likely to go away. A lot of people are protesting on the Facebook Group Tower Hamlets residents against the Liveable Sts Program. Even in this time of financial struggle Tower Hamlets Council still seems determined to spend £15million on this project so its important for us to get Involved. In both Bethnal Green and Wapping locals felt the schemes were over engineered and unnecessary. Read the Battle for Columbia Road.
Tower Hamlets can be persuaded to listen. Remember last year when Tower Hamlets decided to block the entrance to the A12 from the end of Tredegar Road and closed Coborn Road for a one week trial. The blocks lasted just one day as residents made it clear they were unacceptable. The new proposals are more measured but they can still be improved. The easiest way to respond is to complete the paper survey and post it but if you have internet access then it just takes a few minutes to do it on line.
Sheila Kelly
Bow
Read how the removal of hundreds of free car parking spaces killed off the once vibrant Roman Road Market.