The Geezers' Lounge Bar Taxi is back in Mile End tomorrow (Saturday) at the Art Pavilion in Mile End Park, as part of the A New Home exhibition.
Come and experience the Geeezers Lounge Bar  – open from 12 – 6.  Bring your 7inch records or add your favourite requests to the juke box playlist.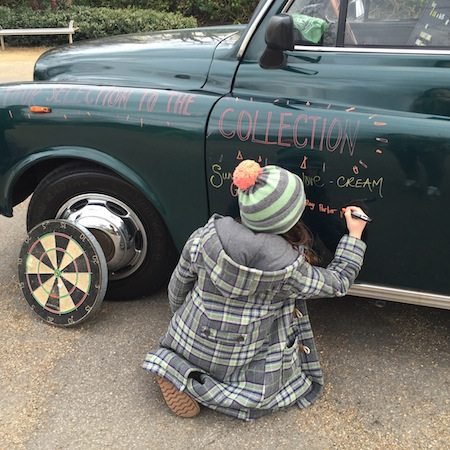 Iris  adding to the playlist
Ray will be taking people on short cab tours looking a the disappearing pubs in the surrounding area. Book a space in the cab from 2pm.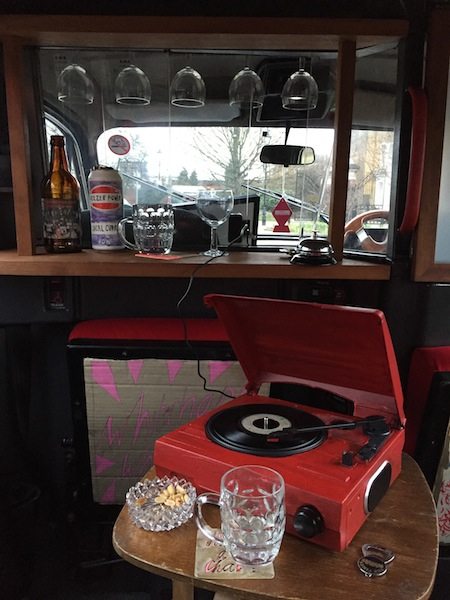 Bar and Juke Box in the back of Cab.
And next week we'll report back on events of the afternoon.
People have already been enjoying the Taxi: