The Age UK East Resource Centre at Appian Court was packed out on Thursday afternoon as 60 older people from the area celebrated  St George's Day.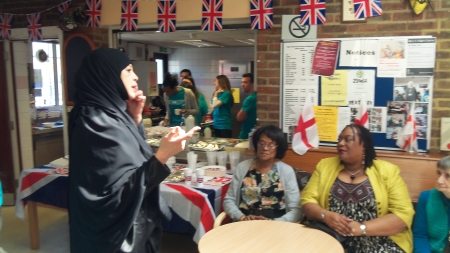 The team at the Centre worked with 6 volunteers from Goldman Sachs to lay on an afternoon of food and entertainment .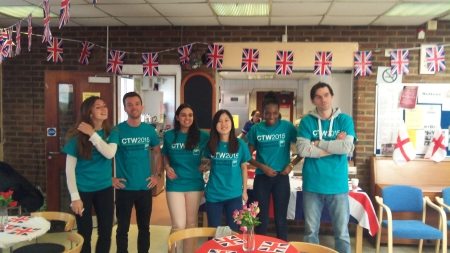 Fish and Chips was followed by fruit sticks and cakes.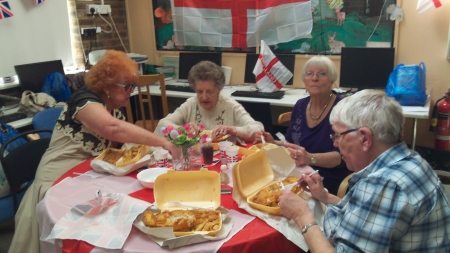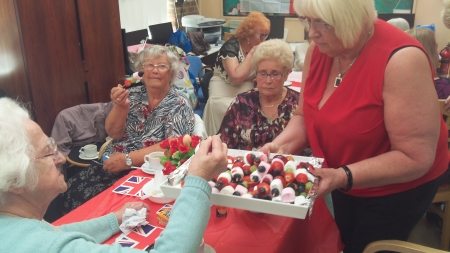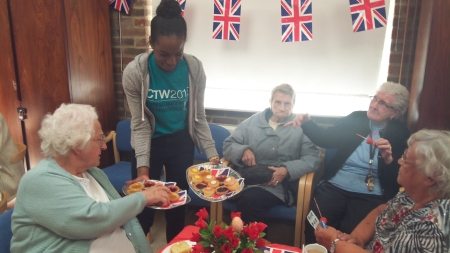 there was a raffle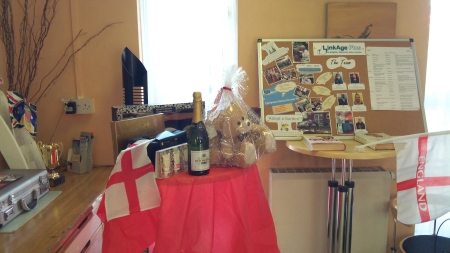 the music was provided by the ever popular Glynn – Mr Soul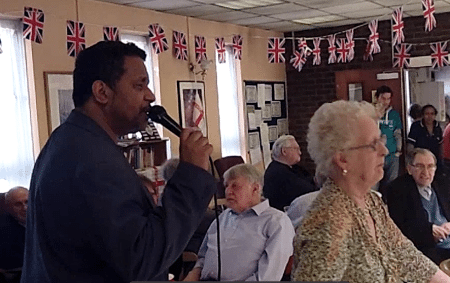 and even the men got up and danced.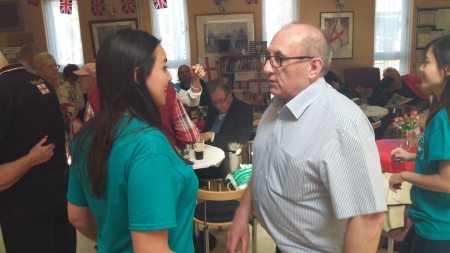 Geezer Tony Basra took the photos and some video too:
The event was sponsored by Goldman Sachs  and a good time was had by all.