Councillor Marc Francis, Bow East, wants your help to save the Day Nursery on Parnell Road. Here's what he says:
"The most recent statistics show that even here in Bow, more than half our children are up growing up in poverty.  Even before the Government's cuts to Housing Benefit and Child Tax Credits, the only real way to escape poverty was through work.  But, along with the costs of housing, the £50-75 a day most nurseries charge for child-care makes it very difficult for low-income families to make work pay.  That's why it is so important to make child-care more affordable.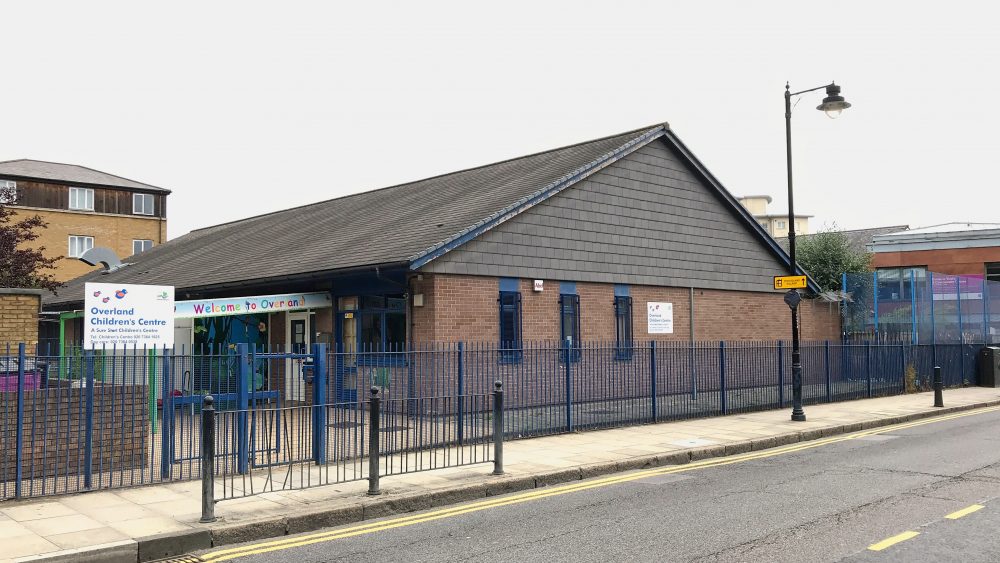 "Locally, we are lucky enough to have an affordable child-care day nursery on our doorstep – the Overland Local Authority Day Nursery (LADN) at 60 Parnell Road Bow, E3 2RU.  This is one of three remaining council-run nurseries in Tower Hamlets.  They are a fantastic resource for the local community – or they should be.  But there's a couple of problems.  Firstly, it's currently almost impossible to get your child in.  And secondly, all three are now threatened with closure.
"Readers with good memories may recall we've actually been here before.  Back in 2014, the former Mayor Lutfur Rahman tried to close the nurseries.  Along with parents, trade unions and our two local MPs, Labour councillors vigorously opposed these plans.  And in the face of this public outcry, Lutfur then withdrew it.  What he didn't say was that they would be funded by syphoning money out of the schools budget – a short-term fix not a lasting solution.
"Eighteen months ago, the Labour Group of councillors agreed to a new plan – to consult on "outsourcing" or privatising the nurseries.  We were told that the preferred option was to transfer them to a voluntary sector organisation.  While privatisation clearly isn't as bad as closure, the fees would almost certainly be significantly higher – undermining their affordability to local families. 
"This consultation – "Securing the Future of the Day Nurseries" – took place last summer.  Despite the inaccurate claim that the cost of each child care place was £20,000 a year, public response was overwhelmingly opposed.  And in the run-up to the election, Mayor John Biggs announced a "pause" on any decision while he obtained further information about the affordability of alternative child care in Tower Hamlets. 
"Like others, I was therefore surprised when councillors were notified in June that the nurseries are being lined up for closure again.  We are told outsourcing can't work because no-one will take them on.  A report seeking approval for a fresh consultation went to Cabinet two weeks later.  This is now the exactly same proposal I and my colleagues opposed back in 2014.  In the meantime, the nurseries have clearly been run-down, with less staff and few if any new children given a place.
"Given that, it was really good to see five newly-elected Labour councillors (Gabi Salva Macallan, Tarik Khan, Puru Miah, Eve McQuillan and Shad Chowdhury) "call-in" that decision to be considered by the Overview & Scrutiny Committee – putting its implementation on hold.  After a really good discussion, the committee unanimously agreed to refer the decision back to John, asking that he extend the consultation for an extra two or three weeks after the school holidays and widen its scope to include a realisable option to retain the nurseries as an in-house service.  
"Disappointingly, these requests were substantially rejected.  The consultation period has been extended a few days until 10th September, but the "survey" actually requires respondents to choose between closing the nurseries and closing Children's Centres – an entirely false choice.  The money needed for these nurseries doesn't have to come from the Early Years Services budget or even Children's Services budget at all.  And yet you can't complete the survey without making that choice. 
"Ordinarily, I'd always encourage residents to respond formally to a consultation to make sure their voice is heard.  But this "consultation" is a complete sham.  That's why I'd recommend Bow residents to sign the Save Our Nurseries petition and join the call to scrap this ill-judged proposal."
Tower Hamlets Women's March have more info on their website, links to social media, and an invitation to Attend a Public Meeting on Tuesday 4 September, 6.30pm
at Methodist Church Hall on Bow Road corner of Merchant Street, E3 4LY.