The Roman Road Trust is working on a project to revitalise and update the Bow Heritage Trail which was created in 1990 by Tower Hamlets Council. Their new project: Rediscovering the Bow Heritage Trail is in partnership with Queen Mary University School of Geography and QMUL Network. I pinched the photo below from their website.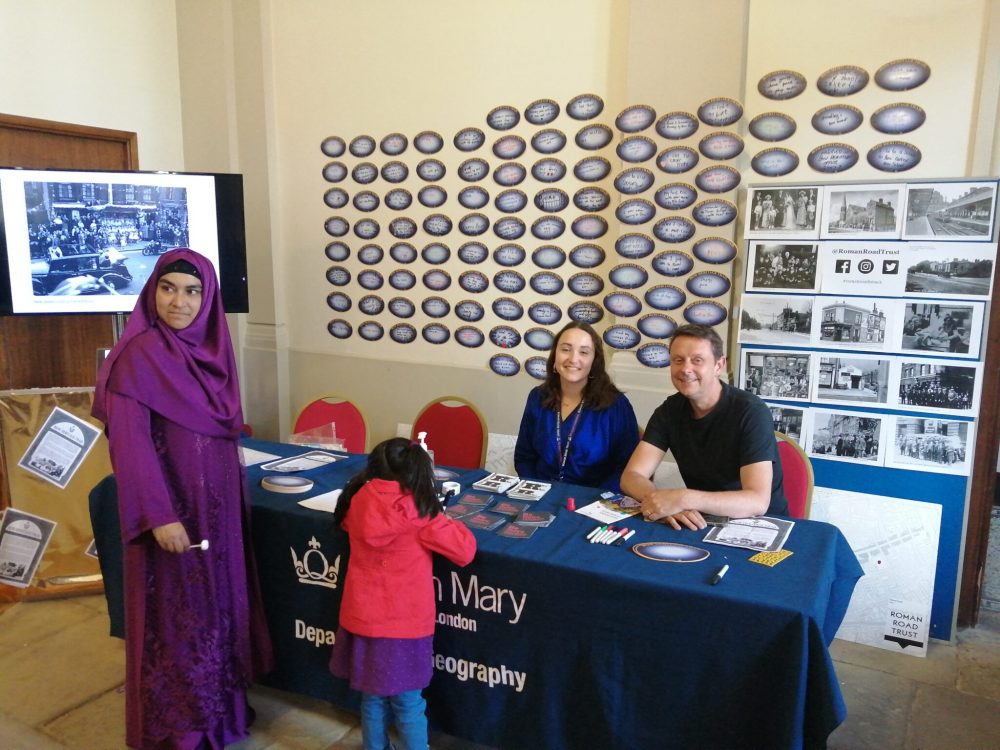 The Roman Road Trust want to hear from the local people of Bow what they think should be included. Scroll down to the bottom here to reply or email the project.
Rosie Vincent, the Managing Director of Roman Road Trust came to visit the Geezers last Tuesday. She's wearing green in the back row of the top photo.
Rosie wanted to know what places they thought could be included on the Bow trail. Most of The Geezers remembered lost pubs and favourite shops like Woolworths and Mister Byrite (at the top of Armagh Rd).
John Day, centre front in the group photo wearing the Hawaiian shirt, was 93 on the day Rosie came to meet The Geezers. John suggested Gary Arber's printing and stationary shop which had been at 459 Roman Road so long that it had printed leaflets and posters for the Suffragettes.
Rosie brought printed replicas of plaques for the Geezers to write their own suggestions on. There was no shortage of ideas. Other suggestions included a saveloy factory, the Palm Tree pub, Bow Food Bank and one to the artist and designer Edwardo Paolozzi who decorated and was photographed many times at Nigel Henderson's house in Chisenhale Road.
---
I went our for a quick whizz around the block to see how many of the old plaques survived. The one indicating a Roman Burial in Armagh Road seems to have disappeared. But the one for Clayhall Tea House in Blondin Street is in good condition. The flyer for the old Bow Heritage Trail says that it was a tea room where Londoners flocked during the 18th Century to try, among other things, the eel pies.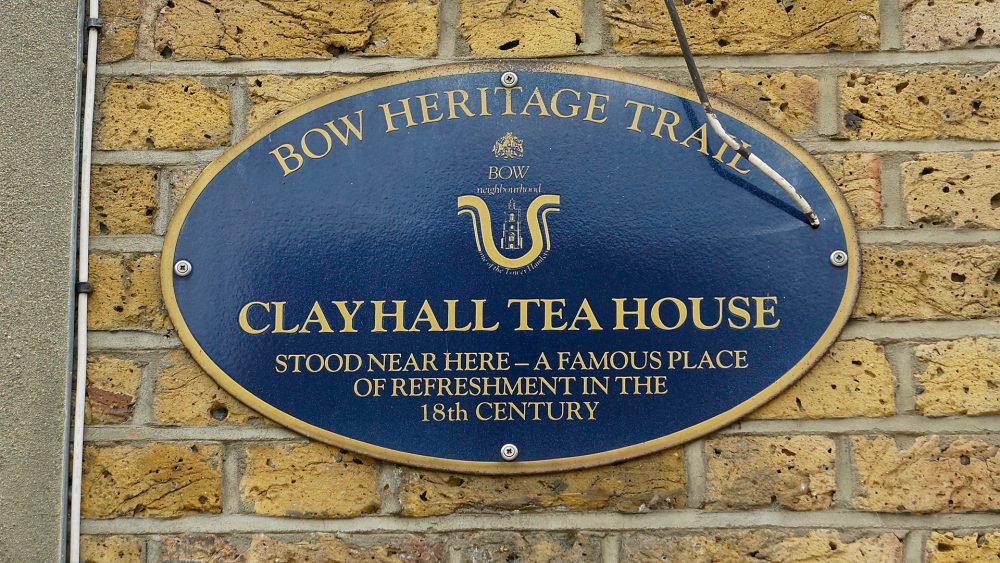 In the middle of Fairfield Road Bow Bus Garage carries no plaque, but I think it should. It was opened as a tram depot by the North Metropolitan Tramways Company in 1908, and ran trams until 1939 when it was converted to trolleybuses. Trams were a big part of working Londoners lives.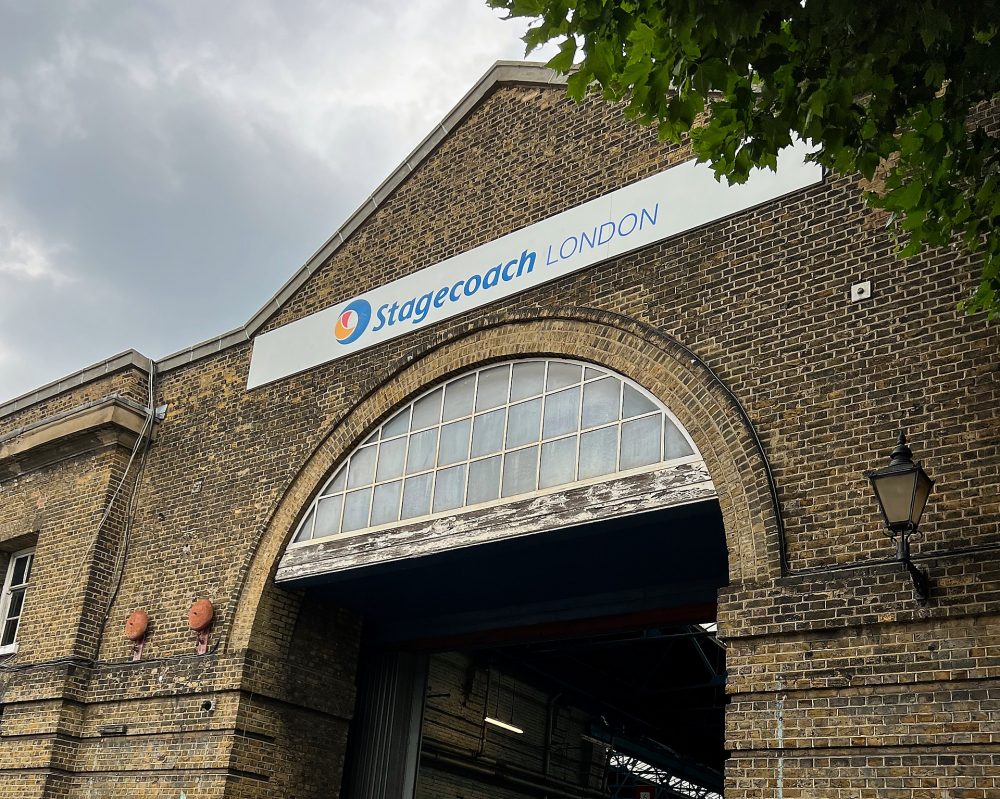 Across the road from the Victoria in Grove Road you can see a manhole cover with London County Council Tramways on it.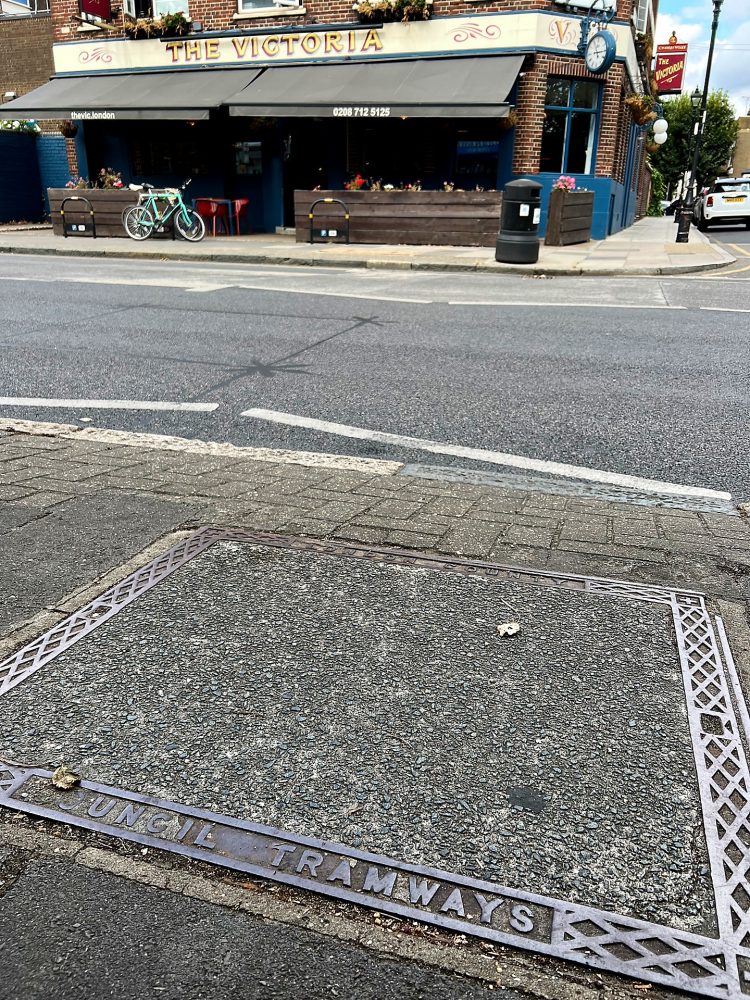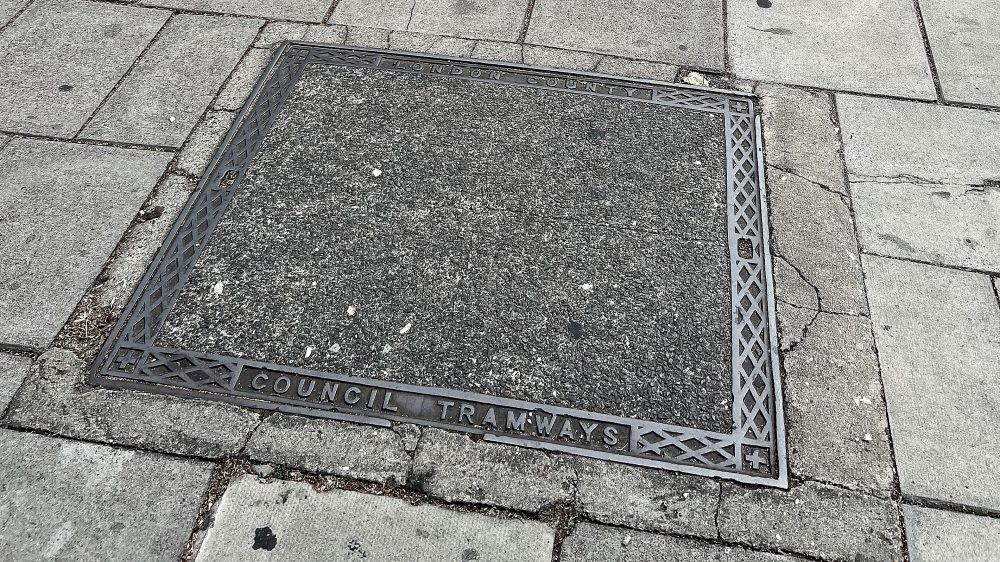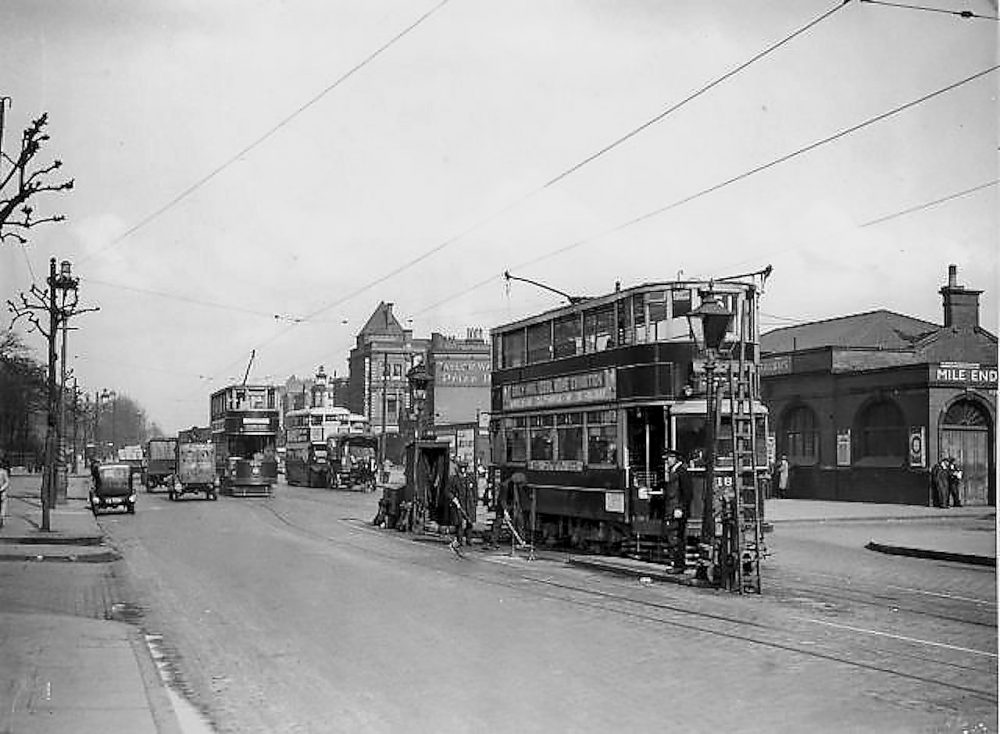 I found most of the plaques still in place, so you could spend an interesting afternoon roaming the neighbourhood with the pdf on your phone.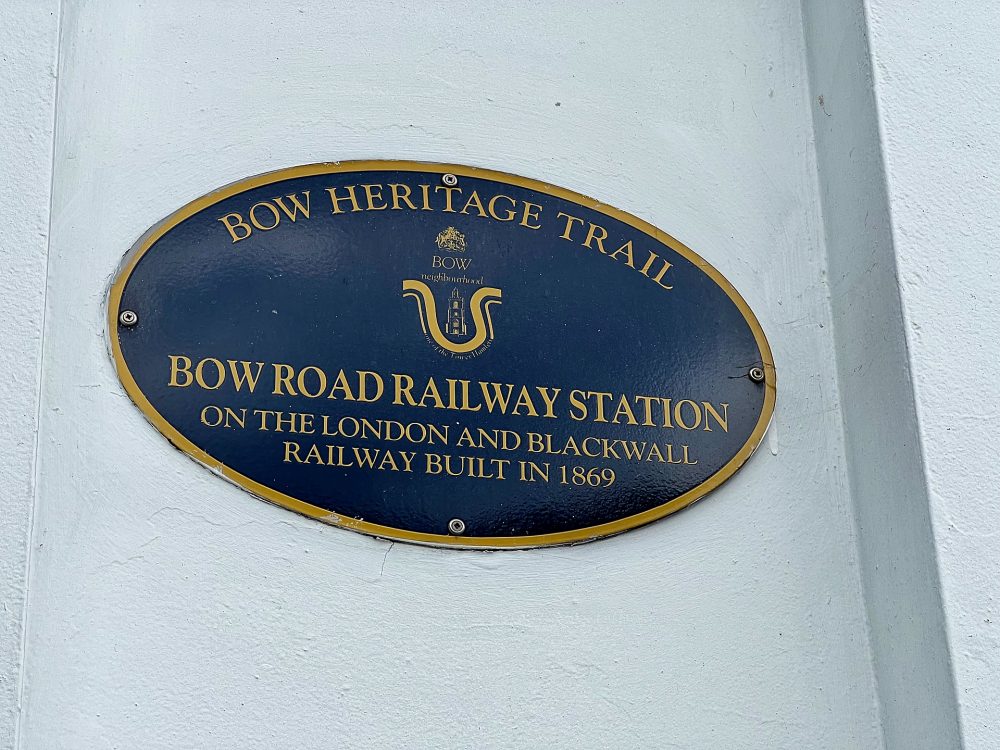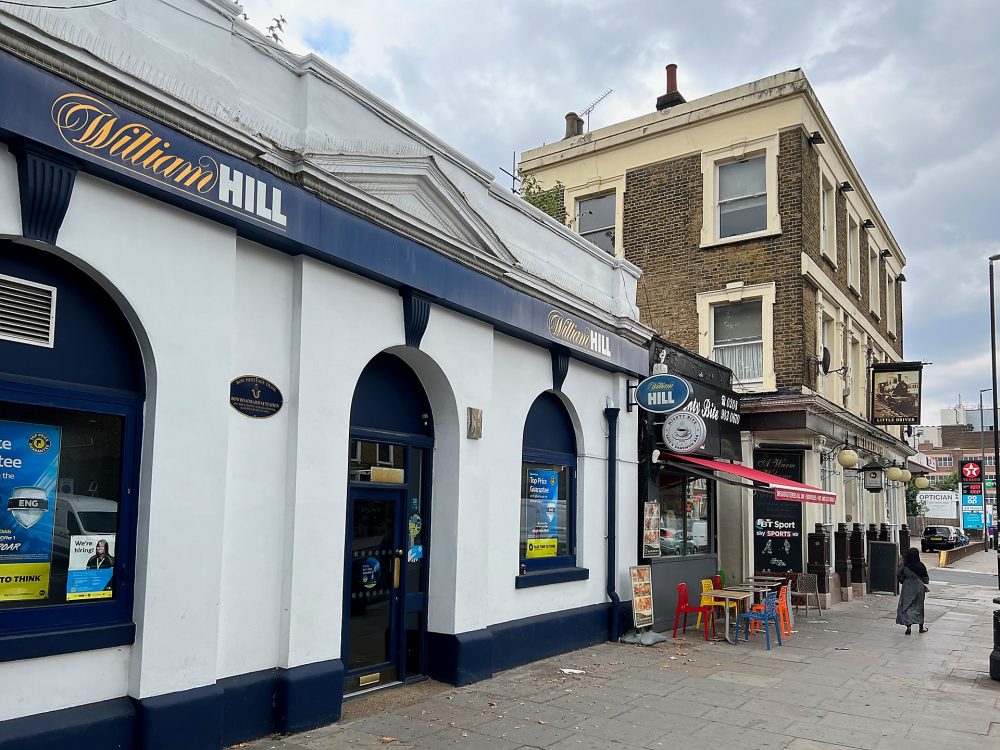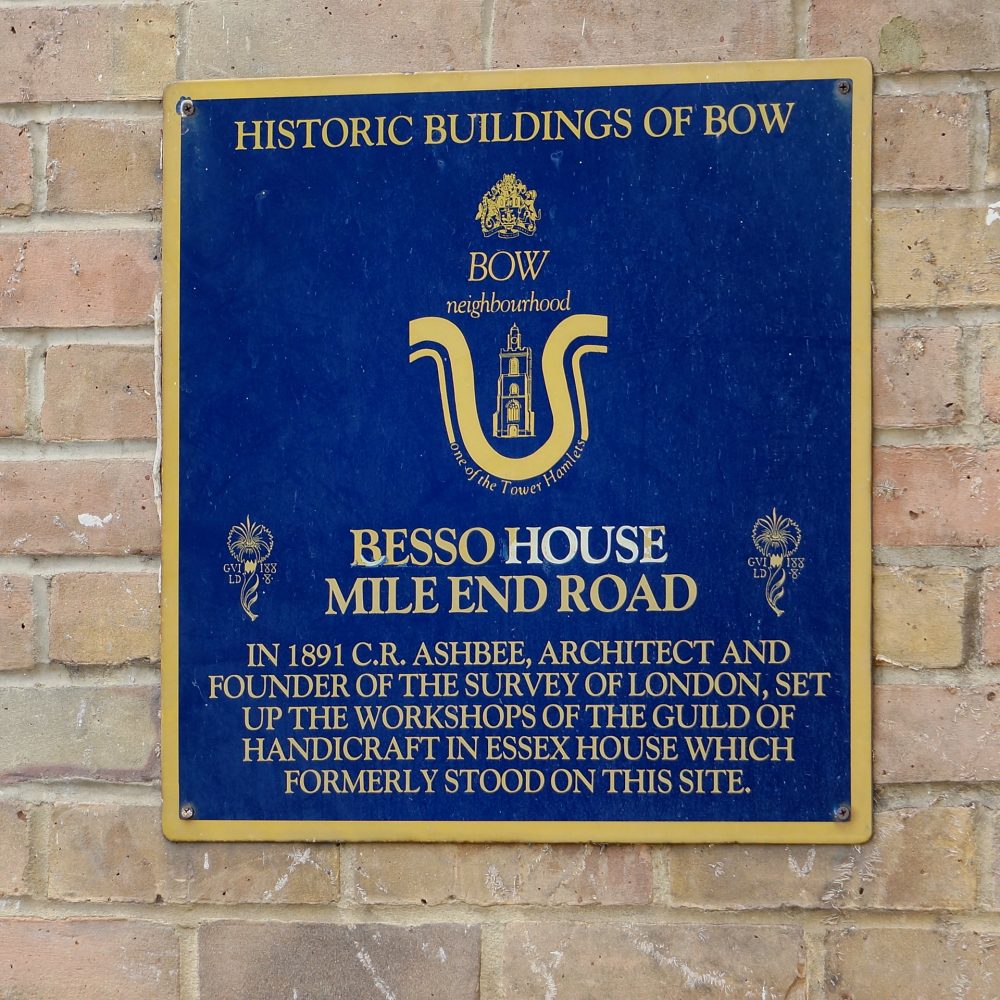 C.R Ashbee was an amazing man. A while ago I went to the V&A Museum and took the photo below. I wrote about him here.
Alan Tucker