Onyx House, pictured below is on the site of Essex House, a big old house built in the 18th Century. It was presumably named as this was the road to Essex, which at that time started at the other side of Bow Bridge.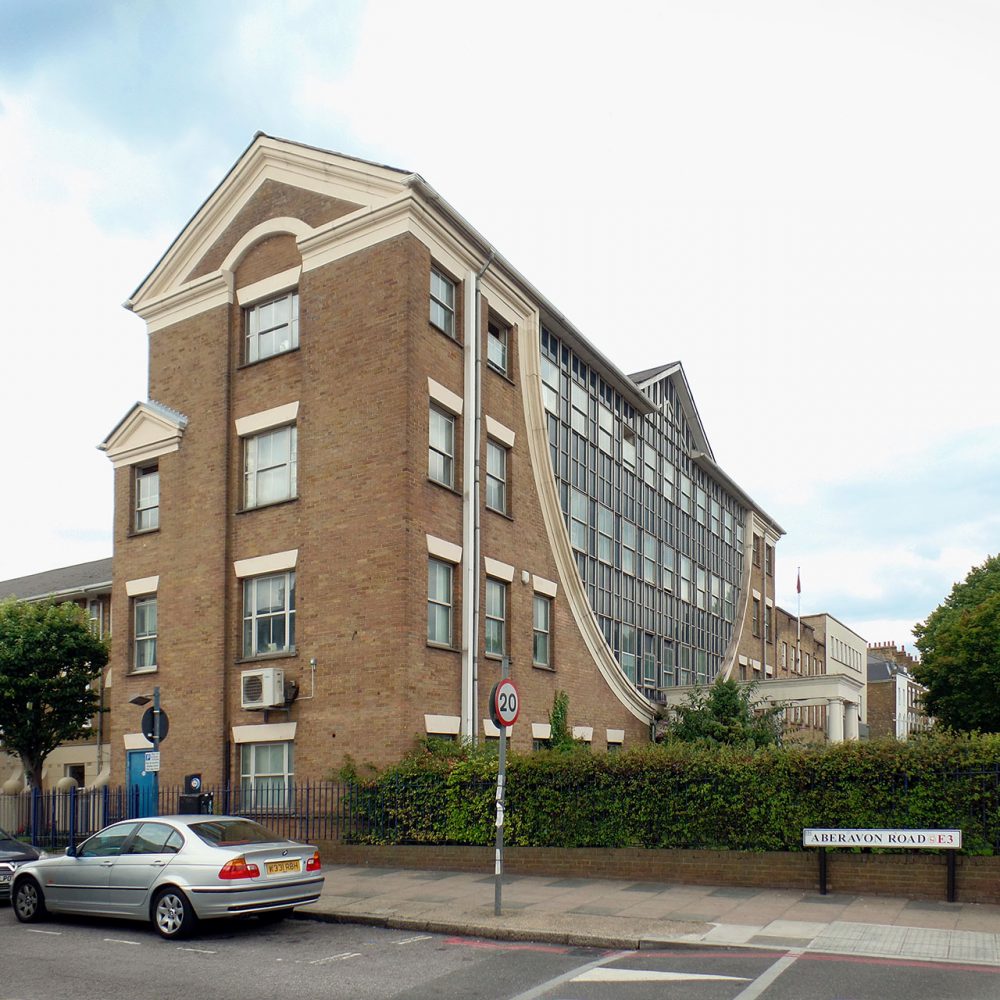 CR Ashbee – Guild of Handicraft
In 1888 CR Ashbee opened his School & Guild of Handicraft next to the Toynbee Hall, Whitechapel. The idea was to teach ordinary East End men traditional skills such as cabinet making, metalwork and jewellery making. It was a workers' co-operative. Ashbee and his peer group were Romantic Socialists and the leaders of the Arts and Crafts Movement.
Two years later Ashbee signed a twelve year lease on Essex House, 401 Mile End Road, and the guild moved here – on the corner of Aberavon Road which was then called Frederick Place.
In trying to find out what they made, I was astonished to discover that a lot of it is in the Victoria and Albert Museum. All of the silverware in these photos was made here. It was expensive, exclusive, and sold in the West End. Since I took the photos the V&A has changed the displays, but they still exhibit his work.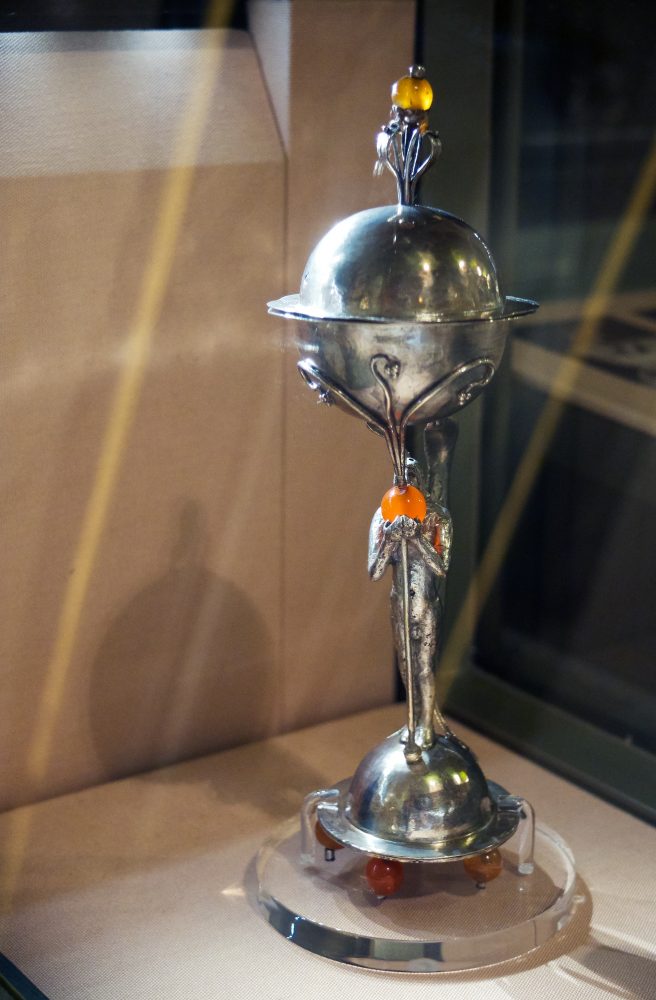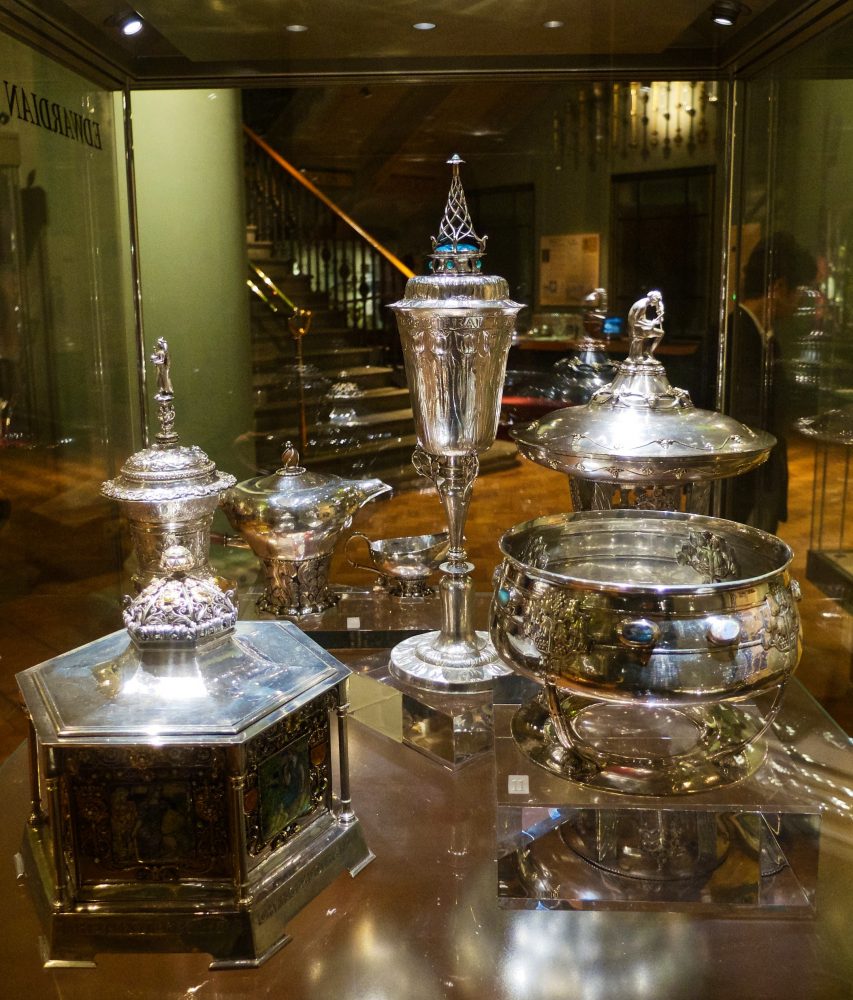 When William Morris died Ashbee acquired some of his printing presses and equipment. He employed three of his printers. Under the name Essex House Press the Guild of Handicraft went on to print 84 titles. One was his prayer book for the Coronation of Edward VII. Ashbee collaborated with other famous artists to draw the illustrations, and design the typefaces.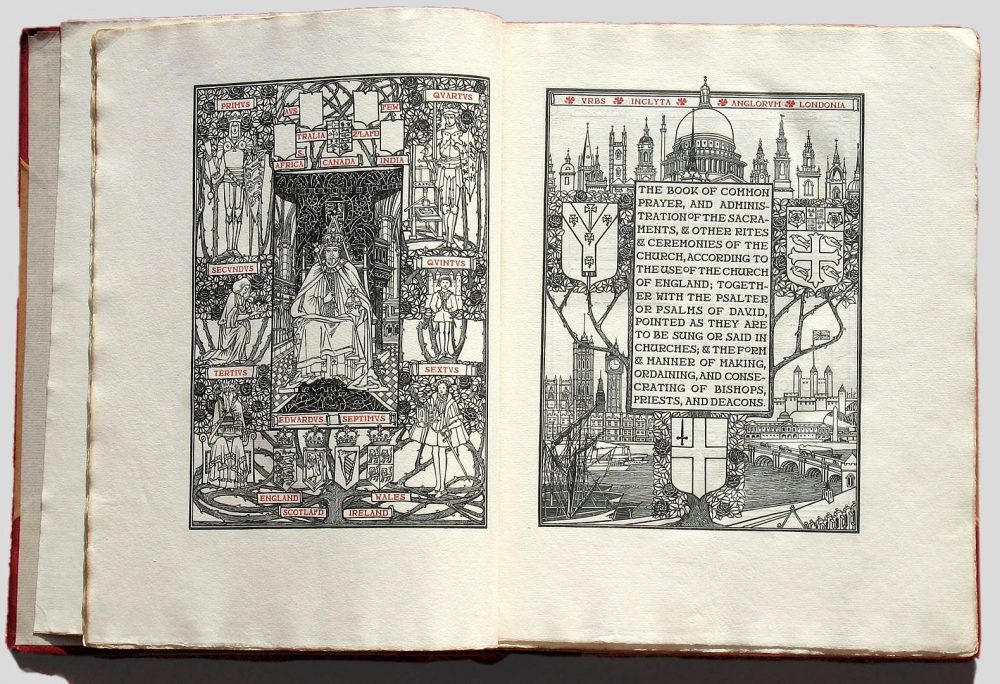 In 1902 the Guild, now consisting of around fifty trained jewellers, enamellers, woodcarvers, cabinetmakers, silversmiths, French polishers and bookbinders, plus their wives and children moved to an old silk mill in Chipping Campden to provide a better quality of life. The Guild was an artistic, but not financial success and closed in 1908.
Ashbee also founded the London Survey Committee, which was about saving ancient buildings, and is now part of English Heritage. He successfully campaigned to save the Trinity Almshouses, further west along Mile End Road, which had been built in 1695.
After Ashbee left Bow Essex House served many purposes. In the 1928 street directory 401 Mile End Road was occupied by British Insulated Cables Ltd. Essex House survived until 1937 when it was demolished to make way for the art deco Odeon cinema which opened on 17th Oct 1938. That building was demolished in 1984, and replaced with the current building by Piers Gough, of CZWG, who designed the Green Bridge, and got famous early on with the Cascades.