I'm fascinated by all the amazing architecture which is springing up all around Bow, but not inside it.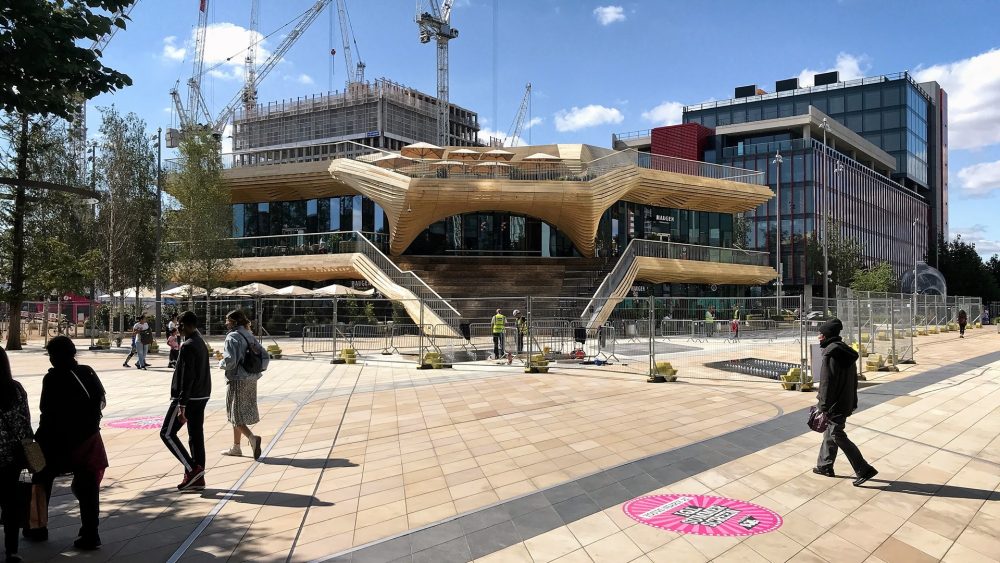 The Alpine / Swiss Chalet style restaurant, just north of the London Aquatics Centre, opened in September. More recently I thought it was still under construction as I've photographed men working on it. It turns out they'll be opening a new rooftop bar on 10th March.
The Haugen bar, cafe, and restaurant previously said it takes its inspiration from the restaurants and bars you see at ski resorts in Germany, Switzerland, Austria and France. Here's their Café a la Carte menu, but they have lots of different menus and at different times. This is the place to go for a treat. If you head out of the middle of Westfield away from Primark towards the Stadium you'll find it.
This is a brilliant new opening adding to the range of choices available in the East End. It's a 1 1/2 walk across the Olympic Park from Gladstone Place in Bow.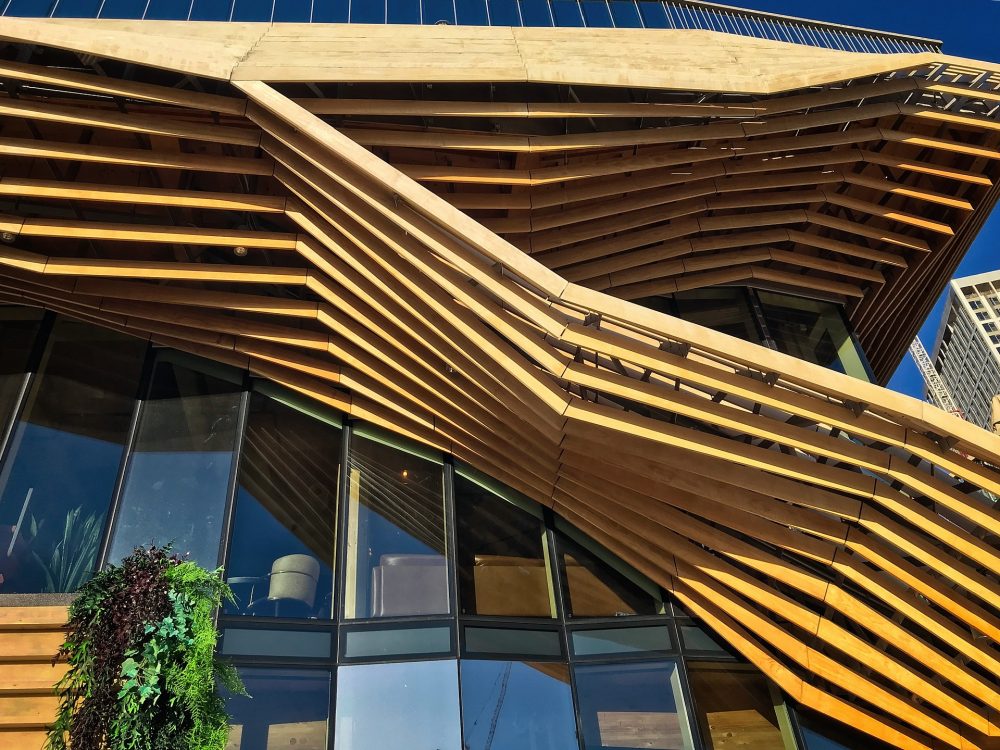 The interesting timber building called the Pavilion was designed by Acme who are based just south of Old Street roundabout. They say: "The Pavilion is conceived as a folded public space, a 'vertical piazza'. Stairs, balconies and amphitheatres invite exploration; a place to gather, relax and enjoy views of the East Bank and the Olympic Park from the rooftop."
The Pavilion is of lightweight timber construction because it sits above a DLR tunnel. The cross-laminated and glued timber sections enable it to sit on shallow concrete foundations.
The Pavilion (E20 1JN) is situated on the Eastbank, the cultural quarter, which is still under construction.