Geezers Organised Activities incl. Bow Bowls: October – December 2019
October 2019
Weekly Weight Training sessions at gym in Bethnal Green for men over 55.
Tuesday 1st October 2019
The Geezers went to Let's Celebrate Older People at Caxton Hall on Tuesday 1st October 2019 11am – 3pm.
Free Tablet Taster Sessions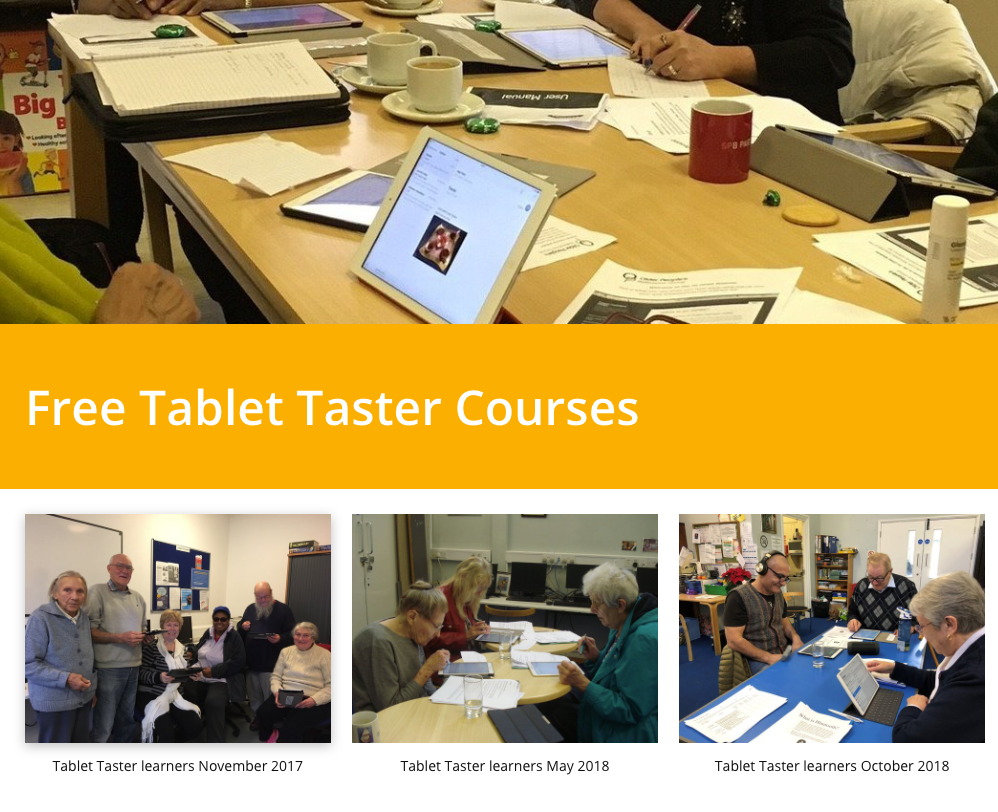 1st session of 4, Thurs 31st October, 11am – 1pm at Caxton Hall via Age UK East London.
Bow Bowls: 4 Sessions, Mondays 7th / 14th/ 21st and 28th October 2019
November 2019
Weekly Weight Training sessions at gym in Bethnal Green for men over 55 plus Swimming at York Hall.
Free Tablet Taster Sessions
Thursday 7th,14th and 21st November 2019 from 11am – 1pm at Caxton Hall via Age UK East London.
Thursday 7th November 2019
Death Café 11am – 1pm at St Paul's Church Bow in conjunction with Link Age Plus. A Tea and Cake Event regarding grieving and how to cope to which The Geezers were invited,
Afternoon Tea and Activity 2pm – 4pm at Age UK East London at Caxton Hall. Entertainment, plus Quiz with HSBC, plus a free goody bag.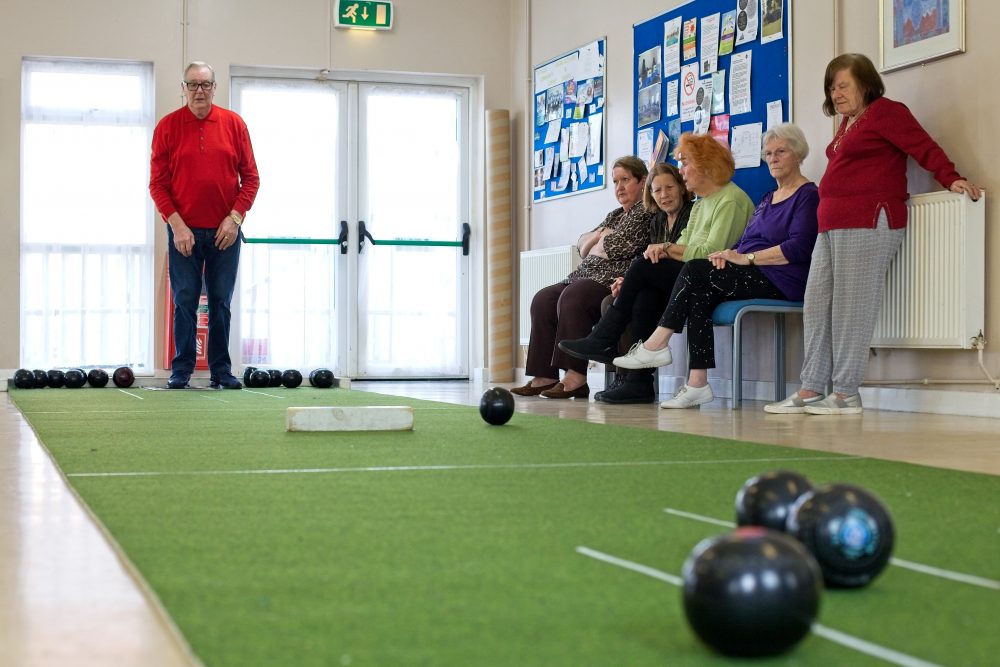 Bow Bowls 4 Sessions Mondays – 4th / 11th/ 18th and 25th November 2019
December 2019
Weekly Weight Training sessions at gym in Bethnal Green for men over 55 plus Swimming at York Hall.
Saturday 7th December
Dickens Christmas Festival at Rochester Market. Went with Tredegar Centre.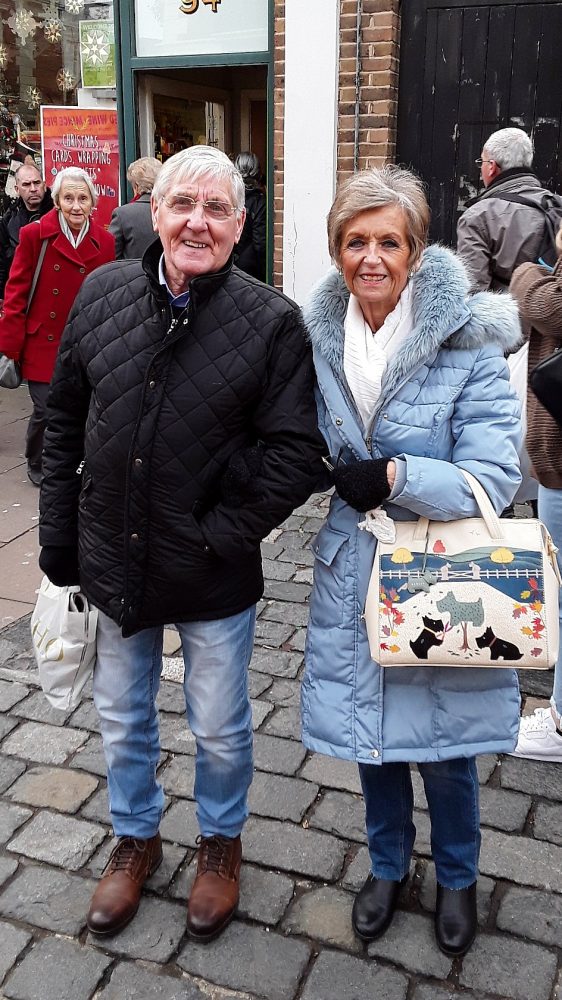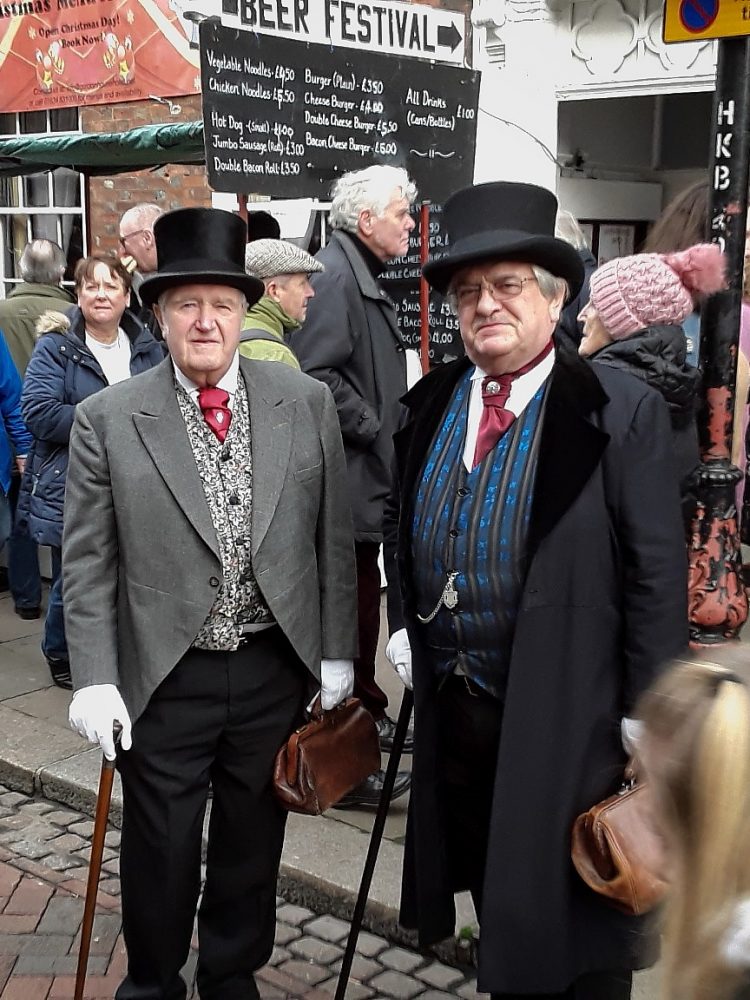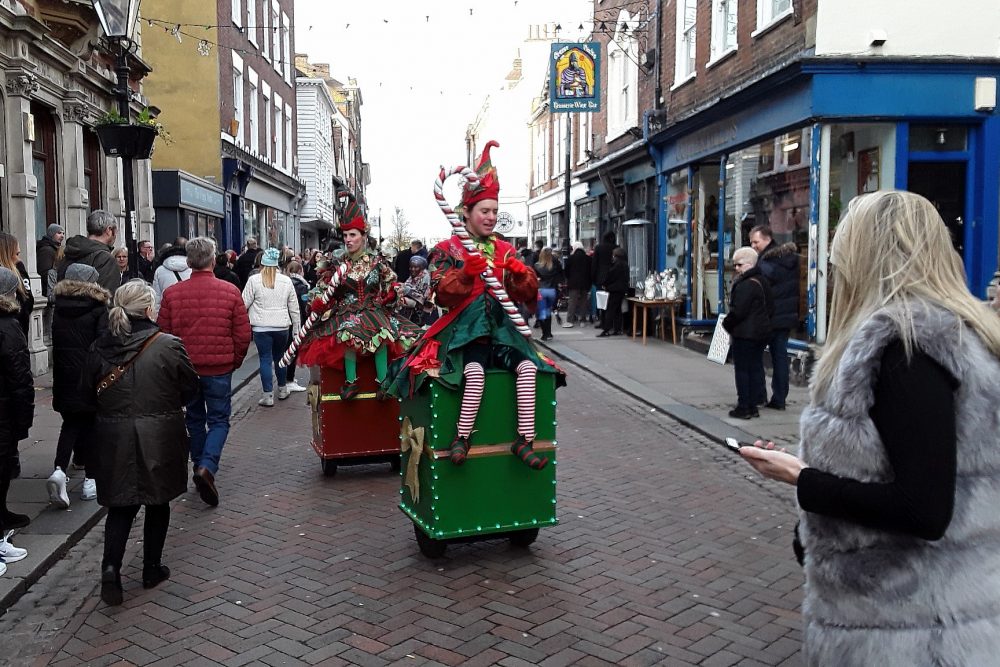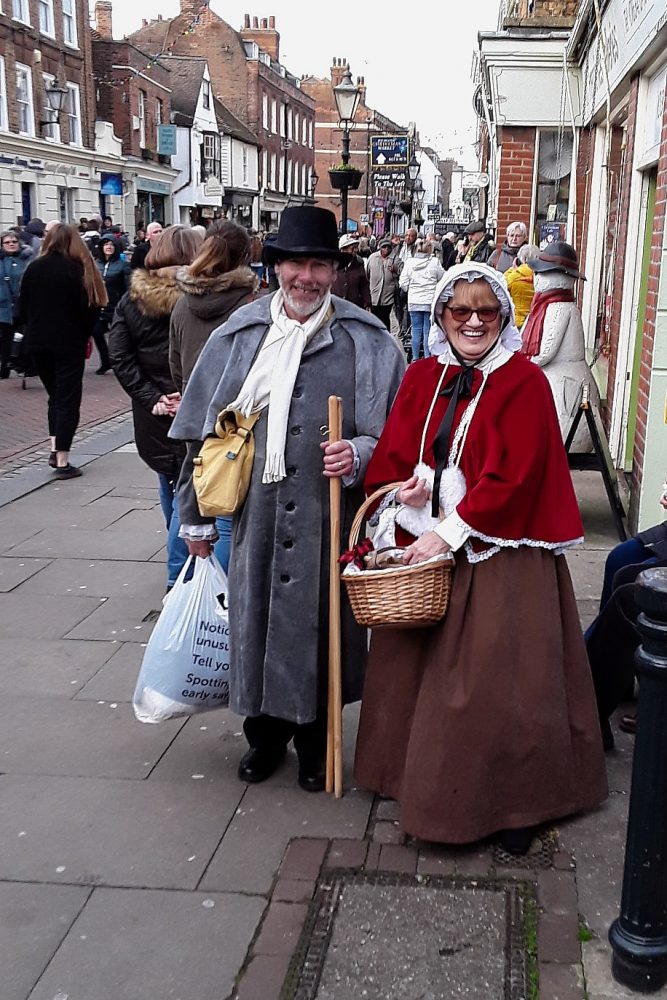 Tuesday 10th December
Geezers Christmas Lunch at The Eagle Snaresbrook.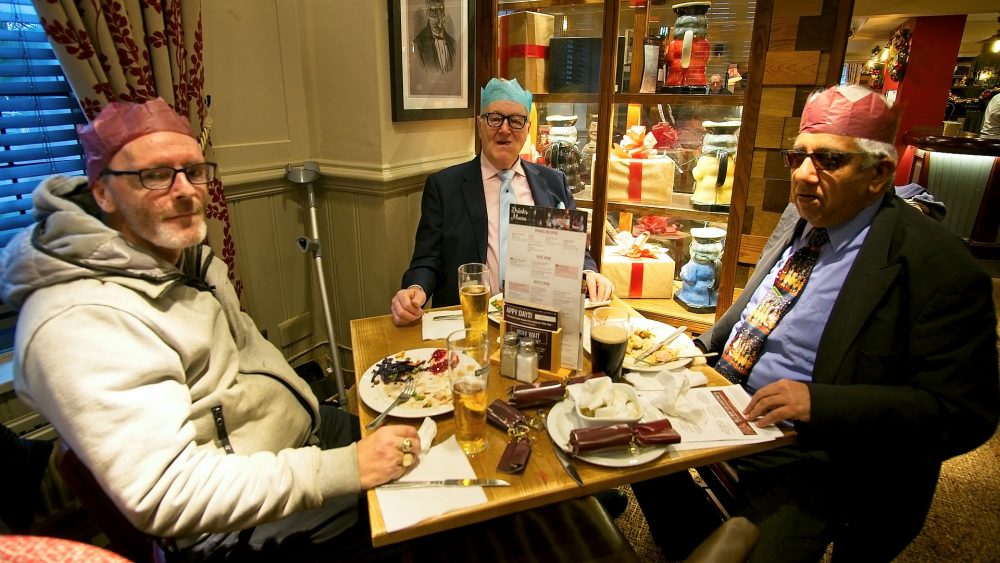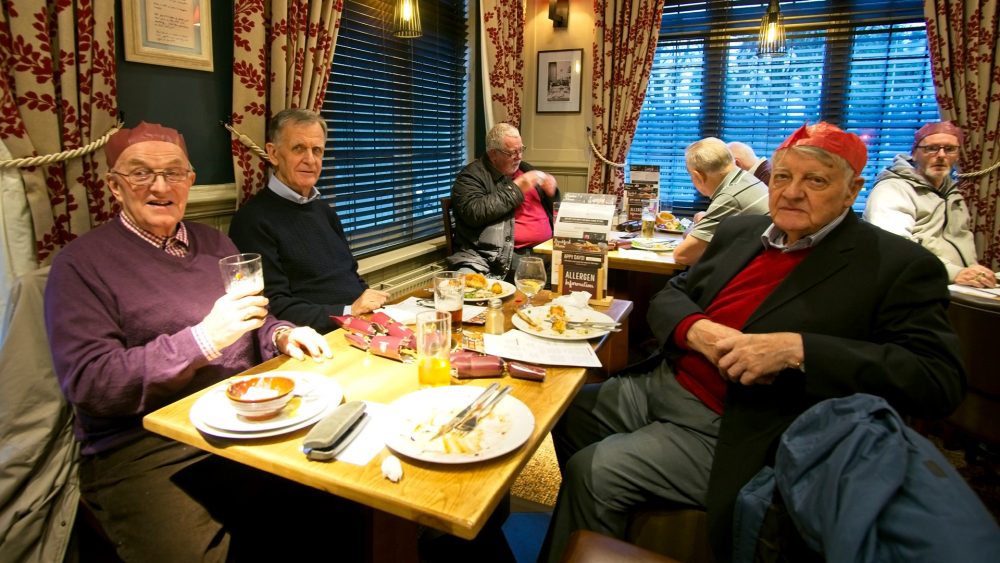 Saturday 14th December
Tredegar Community Centre Christmas Party all Geezers invited
Thursday 19th December
Dick Whittington Pantomime, Stratford East. Geezers attending.
Bow Bowls 3 Sessions Mondays – 2nd/ 9th/ 16th December 2019 TBC PRESUMED CLOSED 23RD AND 30TH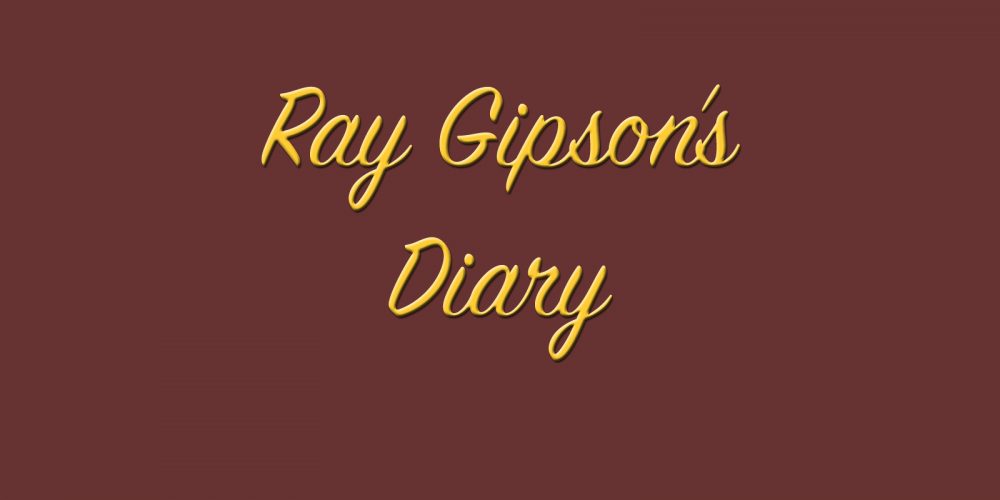 Ray Gipson's Geezers Club Visitors
October 2019
Tuesday 1st October 2019
No visitors today as Geezers attended Let's Celebrate Older People at Caxton Hall between 11am – 3pm
Tuesday 8th October 2019
Visitors today Nichola Humberstone of Patient Experience, came on to discuss people's experience with Flu Jabs this Flu season, also Rahima Ali replacement at Link Age Plus, Simon, who is now managing at Russia Lane
Tuesday 15th October 2019
No visitors today as one due to attend dropped out
Tuesday 22nd October 2019
No visitors today as Prostate Cancer Speaker called in sick,
Tuesday 29th October 2019
No visitors today as one due to attend dropped out
November 2019
Tuesday 5th November 2019
Very busy session today 4 visitors.
Two visitors Gemma and Julie came in from The Geffrye Museum armed with a lot of photographs about its refurbishment prior to its reopening in 2020. They brought loads of flowers, and jam jars, with electric lights which The Geezers were encouraged to decorate, with pens supplied, and lace, which most of them did. They also passed around several different herbs for the club to smell and name.
Claire Franklin from NHS Talking Therapies Trust came to show the club available therapies for Mental Wellbeing, she left us with literature to pass on to the members, who were encouraged to contact the service if they felt would benefit,
Rosy Vincent came in from The Roman Road Trust and informed the club about funding that TFL had given to LBTH to renovate Bow, the main emphasise being on making the roads less of a speed trap between the Blackwall Tunnel and Tredegar Road in particular. She said they had £1.3million for this project. She also spoke about the local Bow Newspaper that the Roman Road trust now produce.
Tuesday 12th November 2019
No external visitors today as Simon from Age UK East London who was due had to cancel. Kate Angus was there in his absence and she spoke about what Link Age Plus had offered us, and could offer us. Ray and Barrie complained about how mistreated we had been, by lack of support when needed, and good support being taken away. Kate to report this to Simon and keep us posted.
Tuesday 19th November 2019
No main health visitor today as Radhika's replacement due to attend didn't.
It was Ray Gipson's birthday and he brought drinks and cakes in. We signed Charlie Wiggins get well soon card.
Alan Tucker of Our Bow came in a spoke about the website, he also mentioned the three workshops re traffic strategy on A12/ Tredegar Road. He said three workshops planned were all fully booked, so no Geezers Club members could attend. He promised to return 26th November 2019 to do photo of Geezers for use in Christmas / New Year Card to be printed up for distribution via Geezers Club members.
We made a list of who was attending The Eagle Christmas Lunch on Tuesday 10th December, the number of Geezers attending The Dickins Festival Rochester on Saturday 7th December was checked for club payment of tickets to Tredegar Community Centre.
We spoke about Age UK invite to attend a General Election conference at Queen Elizabeth II Conference Centre. The club had been invited to go on Thursday 21st November, but two days was not enough notice, so we declined the offer.
Tuesday 26th November 2019
No visitor today as Hank Sweeney who was due cried off sick.
Alan Tucker from Our Bow attended discussed the site progress and future and took the team photos of all those in attendance for use on Christmas Cards and Calendar.
December 2019
Tuesday 3rd December 2019
Two visitors today 1 – Rosie Britton from Age UK East London came to show everyone a new home entertainment TV device, this was Sparko which is like Skype and Amazon Fire TV Stick. It is connects to your TV, which does not have to by Smart to take the device. Age UK East London were offering the service free for 6 months after this it is £2 a week she took orders from those interested in joining the scheme. Several of the Geezers signed up for the free start up project.
Our 2nd Visitor was LBTH Officer from Small Grants Jamie Bird who has dealt with The Geezers and Bow Bowls over many years, he came in to as a representative of Dementia Friends a part of Alzheimer's Society. He did an interactive presentation where we Geezers members had to identify some realities of Dementia, he encouraged us to sign up as a Dementia Friend which several did, he gave out literature and Dementia Friends badges for the Geezers to wear and promote the cause, which many took.
Tuesday 10th December 2019
No meeting today as it was The Geezers Christmas Lunch at The Eagle Snaresbrook Carvery lunch.
Tuesday 17th December 2019
Today is final Geezers meeting of 2019.
Loraine Leeson is coming to interview Ray Gipson in combination with West Country author, Richard Puvall, who is writing a book about ecology and community. Loraine and Ray will be showing a PowerPoint Presentation regarding the long running ecology project, Active Energy.
The second visitor will be a regular. East End author, Kate Thompson, will be talking about her latest project and their predecessors which had input from The Geezers.