Pubs in Bow re-opening
I'm afraid some of our local pubs have websites they haven't updated – or no websites at all.
The Coborn say: "We will be re-opening from Monday 20th July and we can't wait to welcome you back responsibly from this date. Booking enquiries can be made via our website. They suggest downloading Young's On Tap app.
The Crown, on the south side of Victoria Park is also a Young's pub and scheduled for a 20th July opening. You can book on their website or download the On Tap app.
The Half Moon at 213–223 Mile End Road, will operate using the Wetherspoons app. No re-opening date is given yet.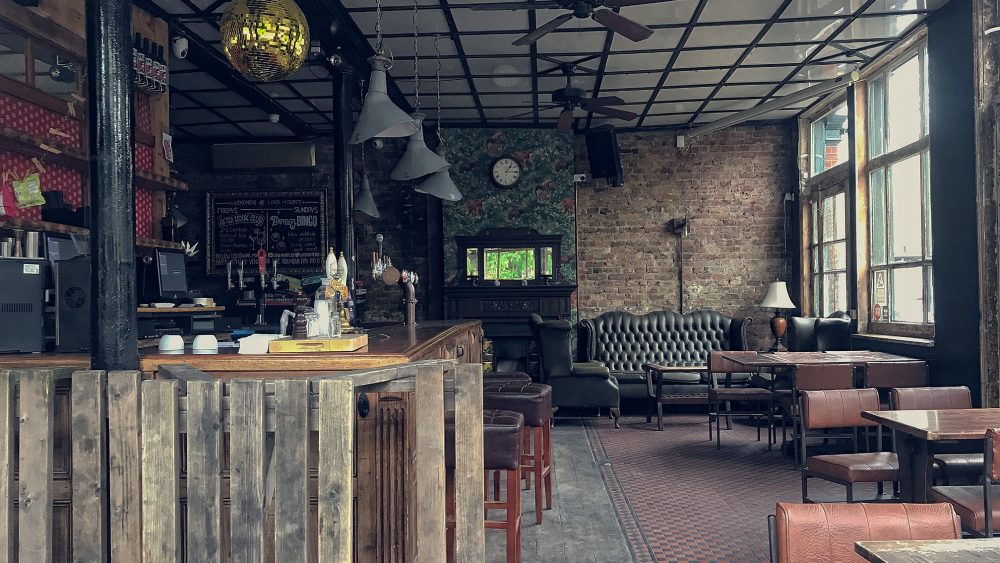 Thanks to helpful comments on Facebook I'm told that the Bow Bells is opening midday this Saturday, 4th July, and the Eleanor is opening.
The Eleanor wrote in a Facebook Post: "We have measured up the space available and will be limited to 40 people inside with table service only. There will be no standing or sitting at the bar. If anyone wants to visit on the 4th we recommend booking a table in advance. Table sizes vary from one to six, moving furniture will not be permitted. Sadly there will be no Disco, Dancing, Singing, Loud Music or Dogs.
Do please send us details of any pubs which you know are opening.
Four Corners Gallery
Four Corners Gallery is reopening 9th July with limitations. These include that visitors must book in advance, wear face masks, and provide contact details. The gallery will be open Thurs to Sat 11am to 6pm. Their current exhibition: ANOTHER EYE: Women Refugee Photographers in Britain after 1933, is excellent and well worth a visit. I reviewed it here. It's run has been extended.

Four Corners are at 121 Roman Road, London E2 0QN.
Caxton Hall Online
Age UK East London have new website called Caxton Online. It's a a digital community centre for anyone aged 50+. Checkout their schedule of activities here. They've also got some useful beginners guides to getting started using smart phones and tablets.
Tower Hamlets Cemetery Park
The Friends of Tower Hamlets Cemetery Park, is leading a public campaign against plans for a development of tower blocks adjacent to the cemetery. The towers would block light from woodland in the park. Read more and sign their petition to object here.