Back in May 2018 The Tommy Flowers pub opened at 50 Aberfeldy Street, Poplar, London, E14. Garry Hunter, who has a background in arts management was instrumental in bringing some life to the Aberfeldy estate as it was rebuilt. The area soon had a football team, yoga classes, the Poplar Singers; and more recently glass blowing and knitting classes. The pub has been used as a community space as much as a pub.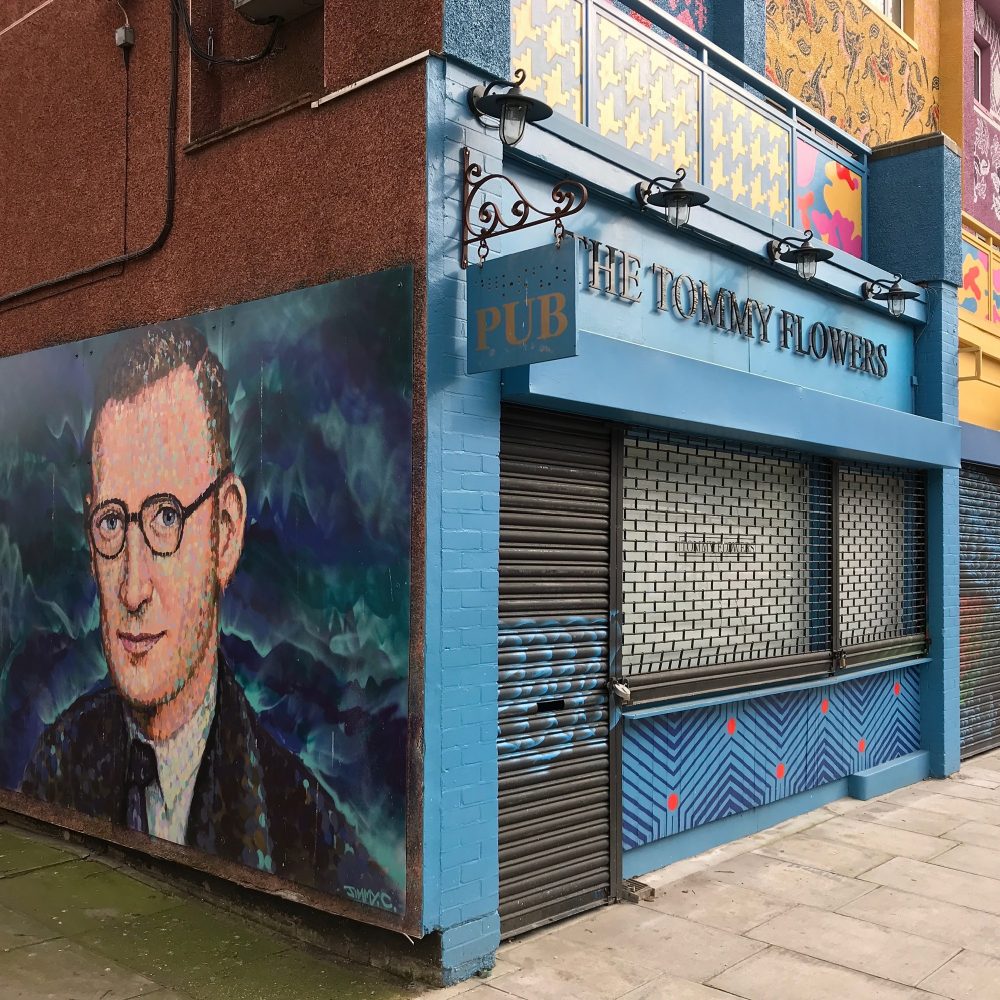 With the pub facing an uncertain future Fitzrovia Noir CIC (Community Interest Company) has been offered the former Post Office next door at 48 Aberfeldy Street. Garry says, "It's in state of disrepair but has such great potential, with a large front room with display windows, room for a separate kitchen, a garage for storage and a dedicated parking space that we can transform into an outdoor Making Space."
Last October, between lockdowns, they trialled ideas using loaned equipment, which was incredibly well received locally. Garry said "Due to social distancing requirements we held these glass casting sessions outdoors in the car parking area behind 48 Aberfeldy Street."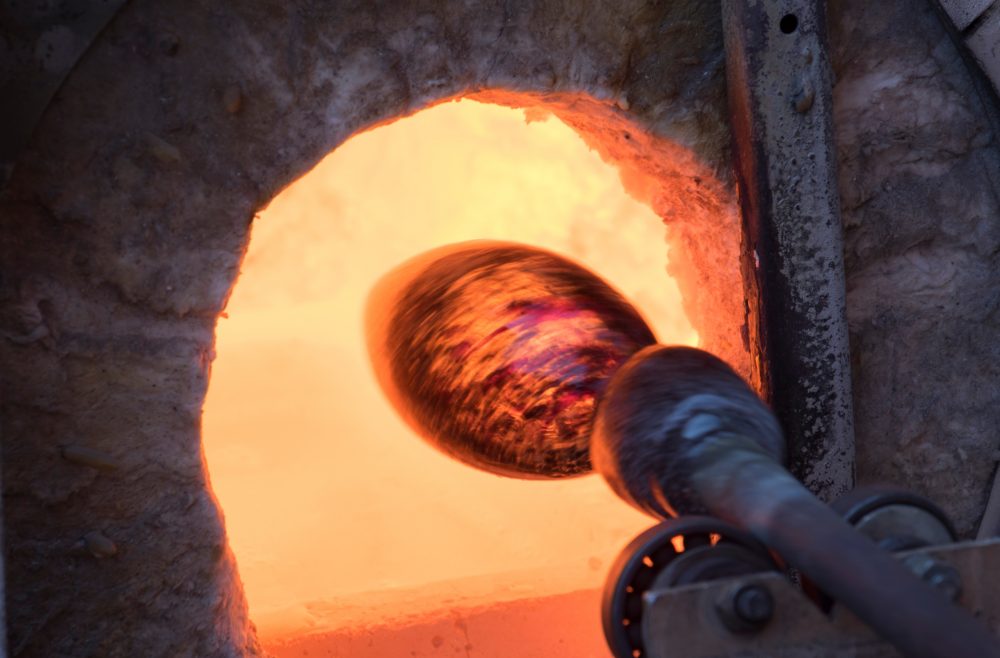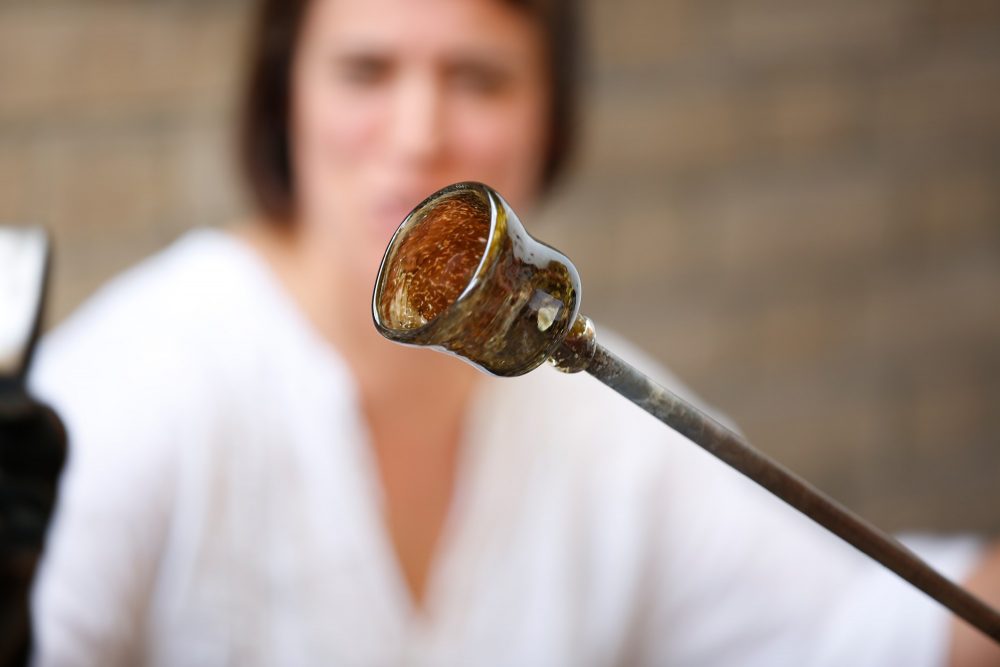 They're going to involve local youths to help with the refurbishment of the space, from which they can have practical 'on the job training' as well as gaining useful planning experience and improving social skills, all useful for future employment.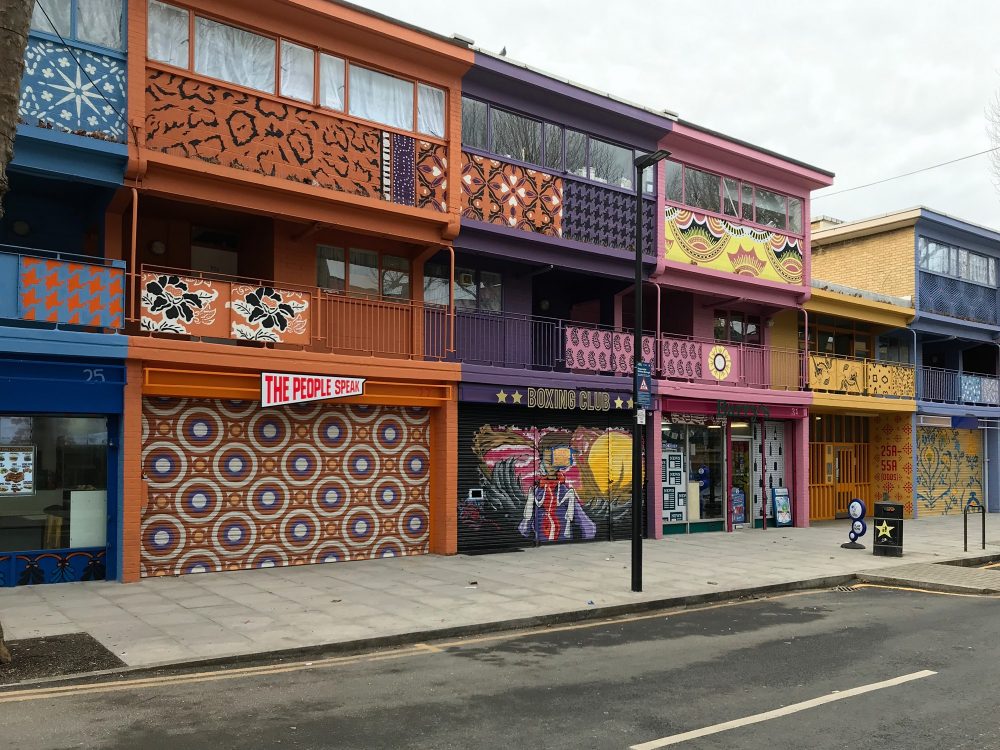 This new Making Space builds on an immersive arts/culture/heritage programme, pioneered from next door at The Tommy Flowers Community Pub, now run by local residents. They're offering workshops for local people to learn ceramics, glassmaking, music and photography.
Both ceramics and glassmaking have a long history in the local area. Bow Porcelain built a new works near Bow Bridge in 1749 which they called New Canton, as it was fashionable to copy the Chinese styles. Ten years later they were employing 300 people.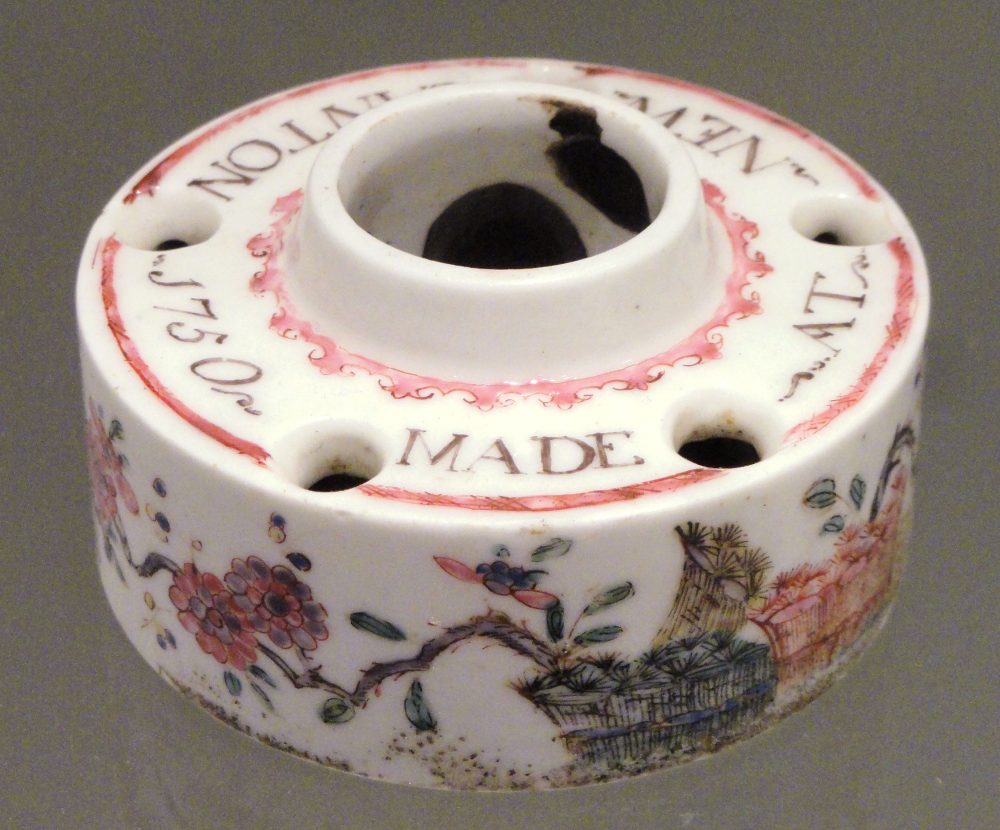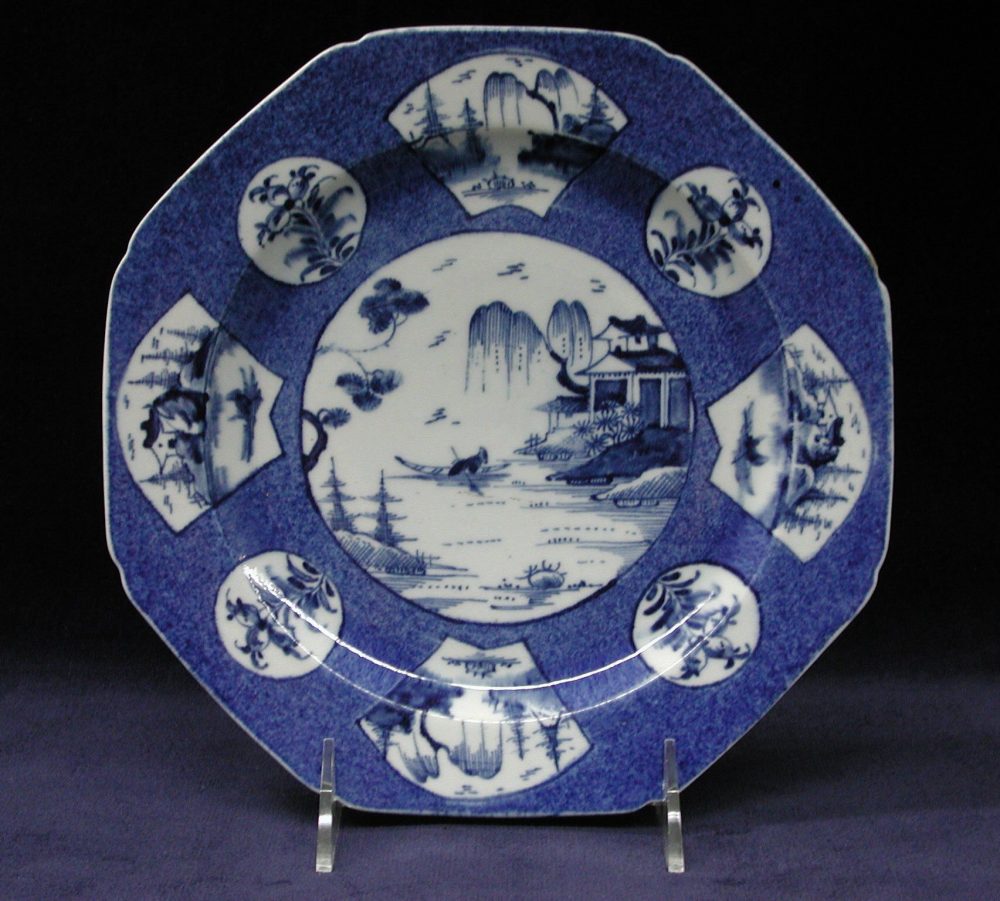 Between 1835 and 1874 the Thames Plate Glass Works occupied the northern end of Goodluck Hope peninsula. That's the Orchard Place area. They were also major local employers. In 1860 journalist, William Henry Wills, said they were employing 400 people across a 7 acre site. He described watching the creation of plates of glass twelve feet by seven. That was an incredible size at the time.
Local Aberfeldy residents are 70% Muslim, mainly Bangladeshi and with sizeable Pakistani and Somalian communities, along with Vietnamese refugees whose families settled here in the 1970s. This new creative space aims to provide a bridge between these groups and the incoming international professionals now moving into the large new expanding Oxbow development. Most local residents have no personal outside space, so by creating a multi-use outdoor Making Space they can encourage wellbeing through physical activities including glassmaking and ceramics. The kitchen will give people a chance to prepare and share food from their cultural heritage, promoting appreciation and curiosity.
You can contribute to the crowdfunding the new Making Space in Poplar here.
Update 17th March 2021: Thanks to a big donation from The Mayor's Fund, they've now reached £22,661 of their target of £35,967.
Update 13th May 2021: Making Space in Poplar has hit its crowdfunding target!