Top photo: Mud, Olympic Park. May 2008
In the previous post of my photos taken of the run-up to the 2012 Olympics, most were taken from the Bow side. This post shows more from the Stratford end. The timeframe means that these were taken with a variety of both film and digital cameras. The most recent photos were, of course, taken with my phone.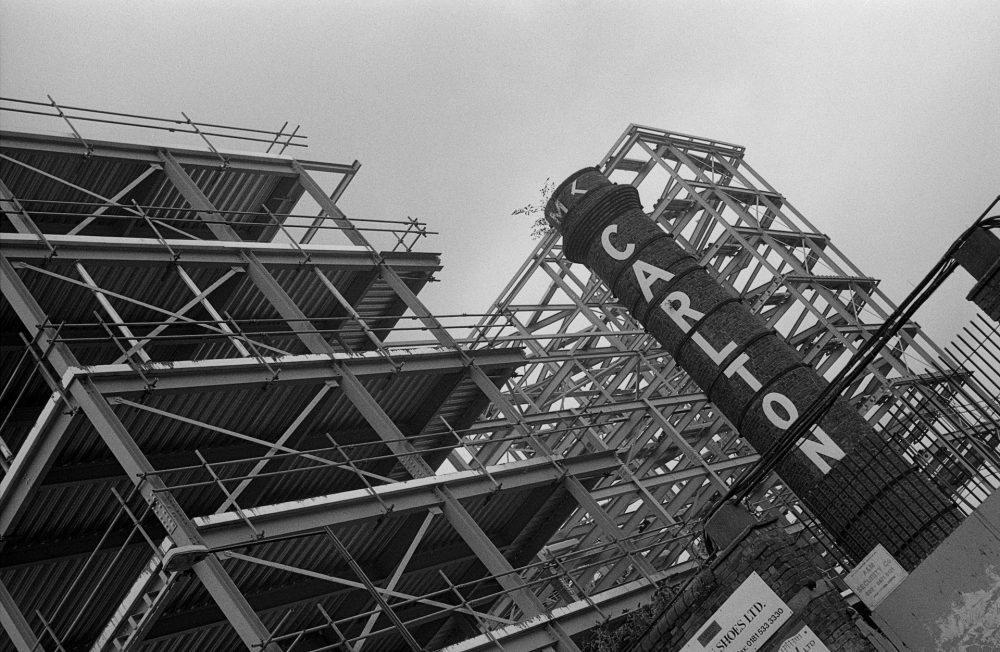 When we had the builders in to our house in Bow we rented a brand new flat in Omega 3 for a while. It was very nice. During the week at 7.45am we'd hear the Tonibell sound as a converted ice cream van went round the trading estate across the Lee Navigation selling bacon sandwiches. On Sundays we'd hear women shouting, who were clearly not from 'rown 'ere. It was the Hooray Henriettas going past in their rowing eights. Living in Omega 3 was great fun – but we had no idea what would happen after we left.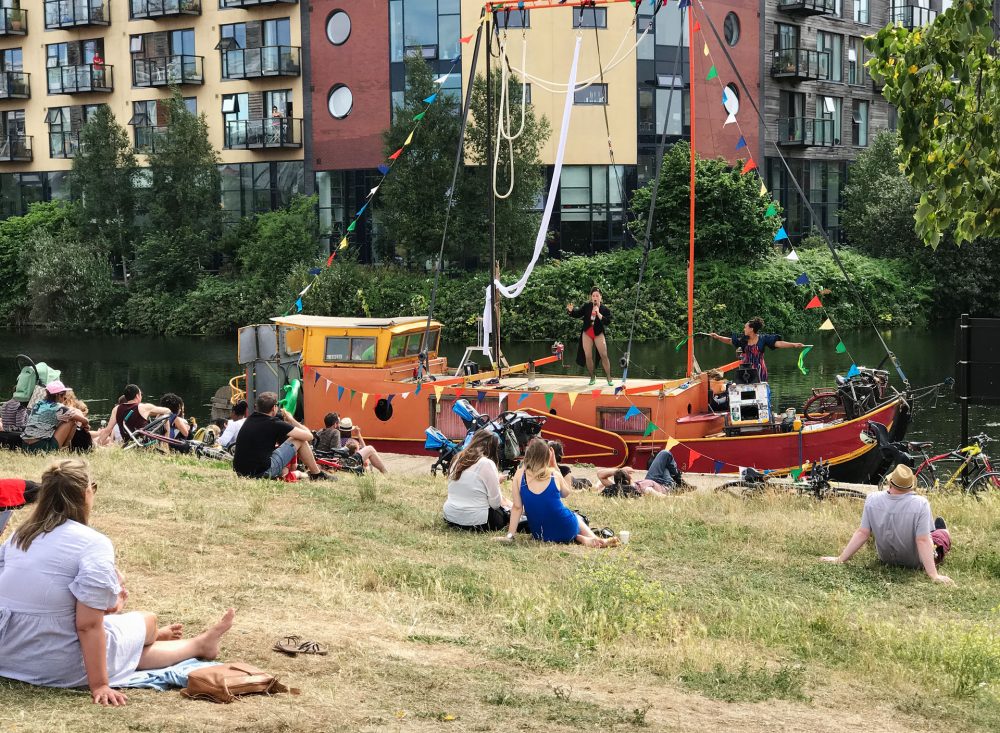 The flat we rented is in the background of the photo above. The people sitting on the grass last Saturday, enjoying the entertainment, are sitting where the industrial estate was.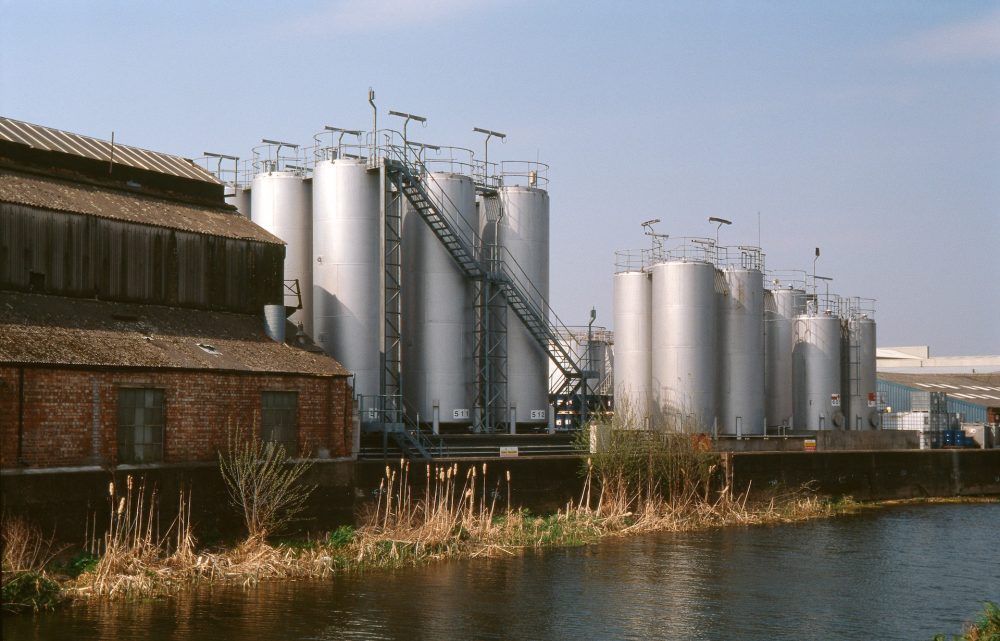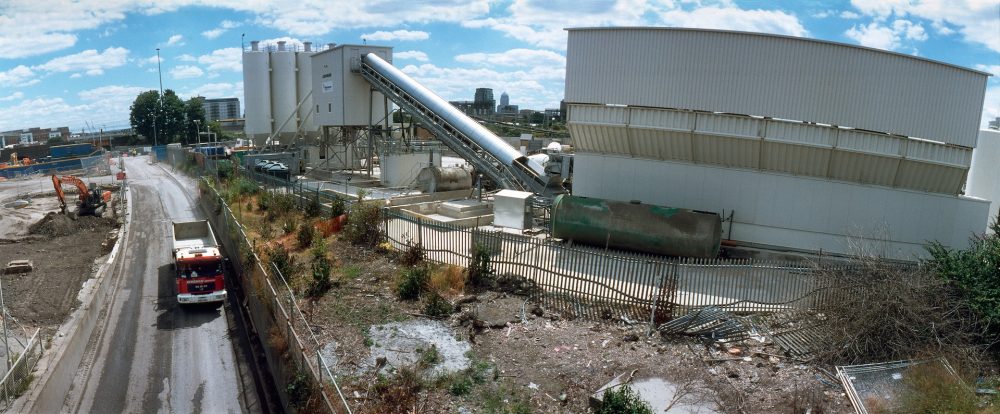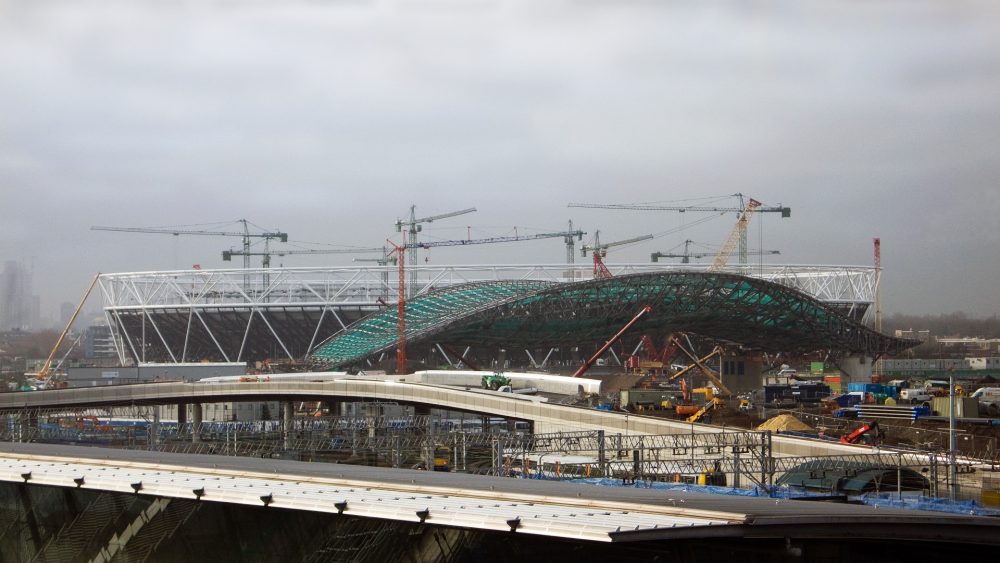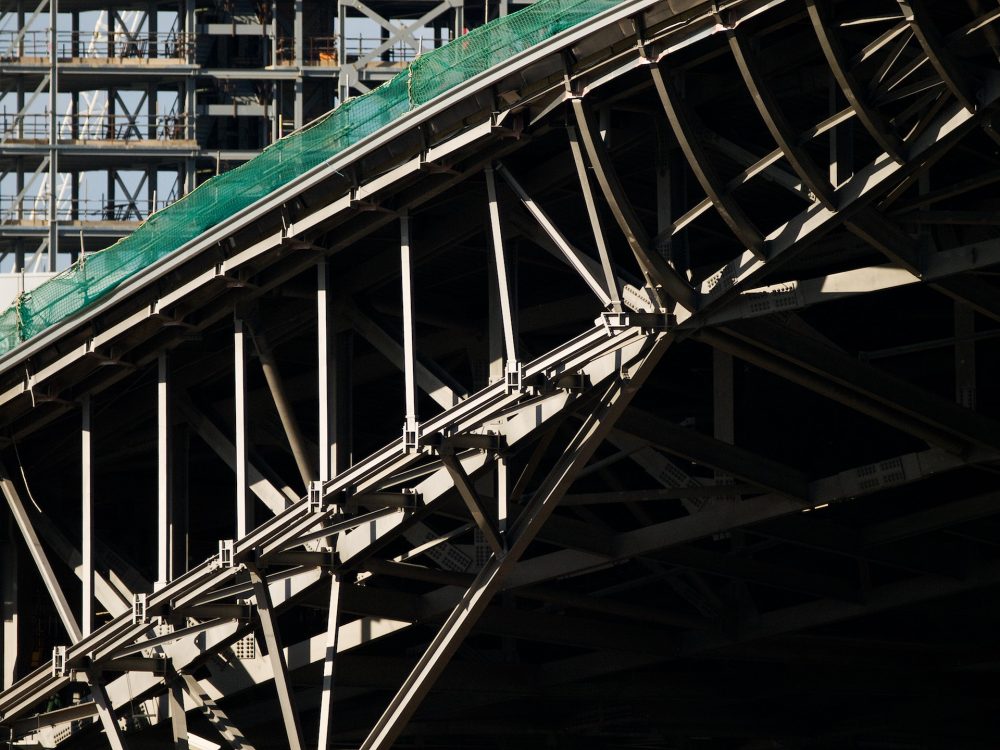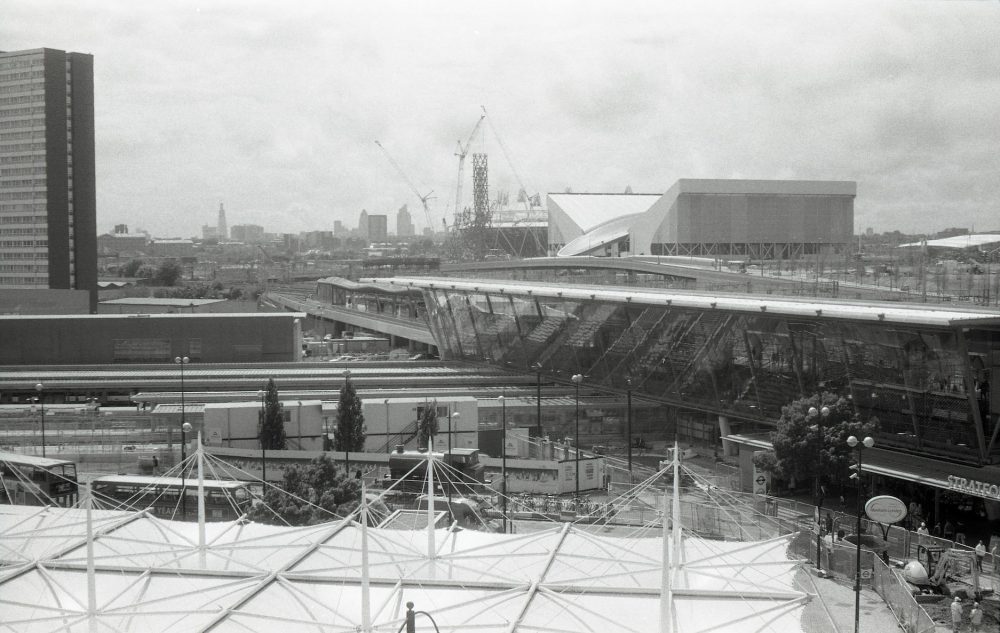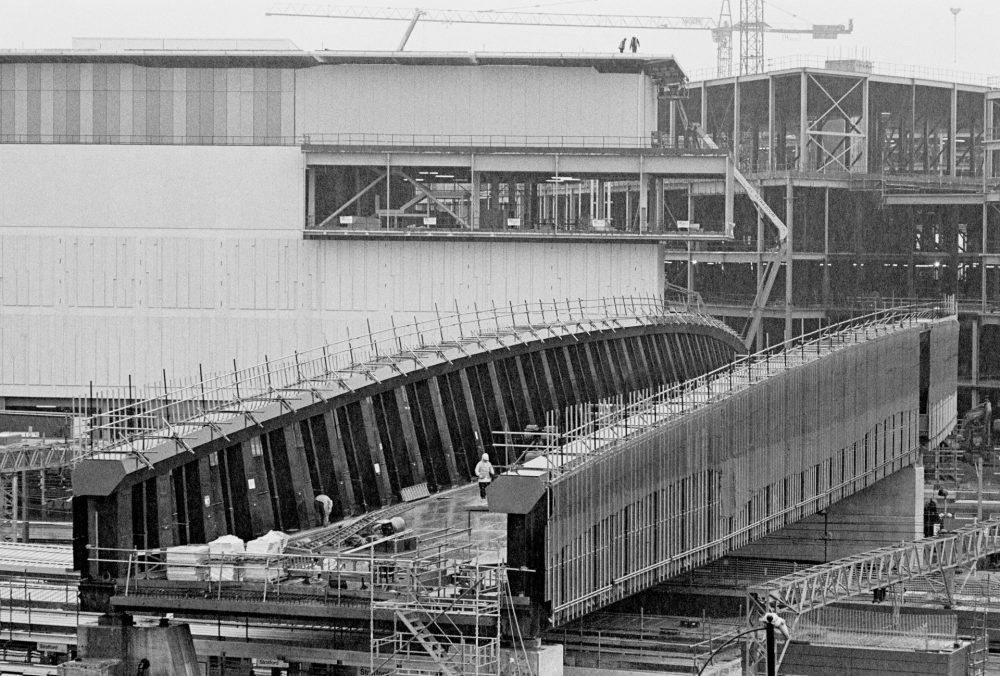 The bridge being put over the railway at Westfield 2010.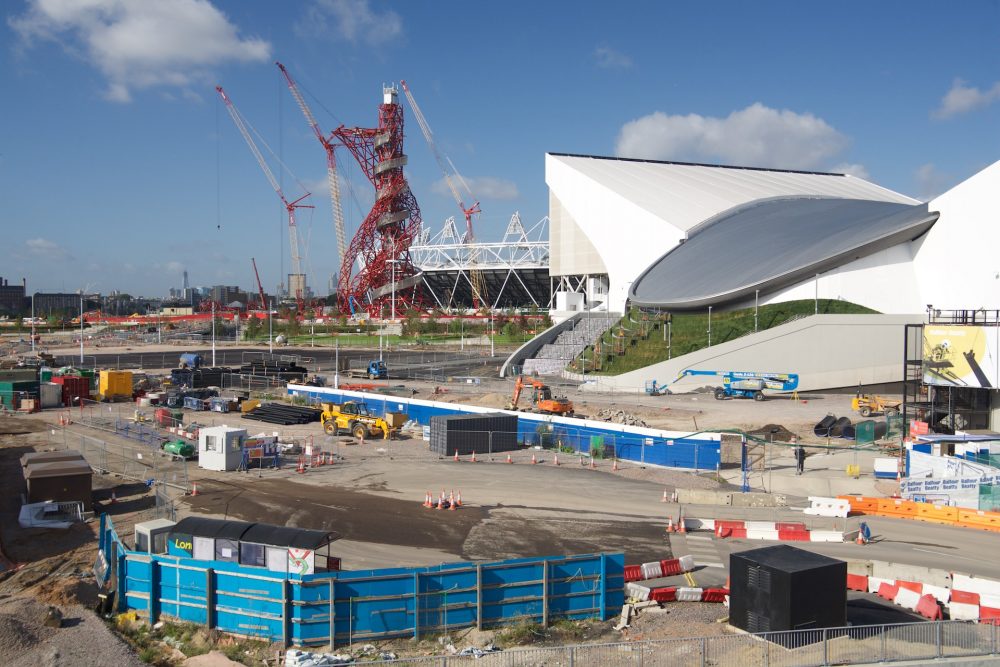 I did wonder why an internationally acclaimed architect had produced such an ugly building! All was revealed when the wings, which held seating for the Olympics, came off. It was a very clever piece of adaptable design. Today it's a very beautiful iconic building. Tourists are complaining that they can't take good selfies with Big Ben now that it's covered in scaffolding. They could take the tube to Stratford and walk out across the Queen Elizabeth Olympic Park. If they brought their costumes they could go for a swim.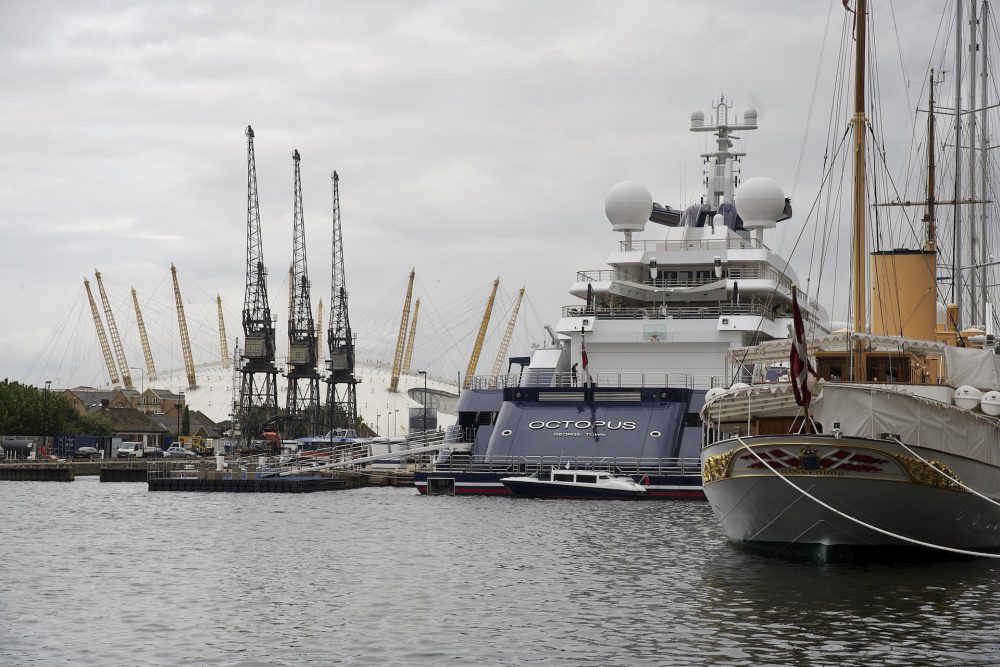 Ordinary mortals had to apply to a lottery to get tickets to see the Olympics. The docks held quite a few giant yachts during the summer of 2012. Presumably those rules didn't apply to everybody.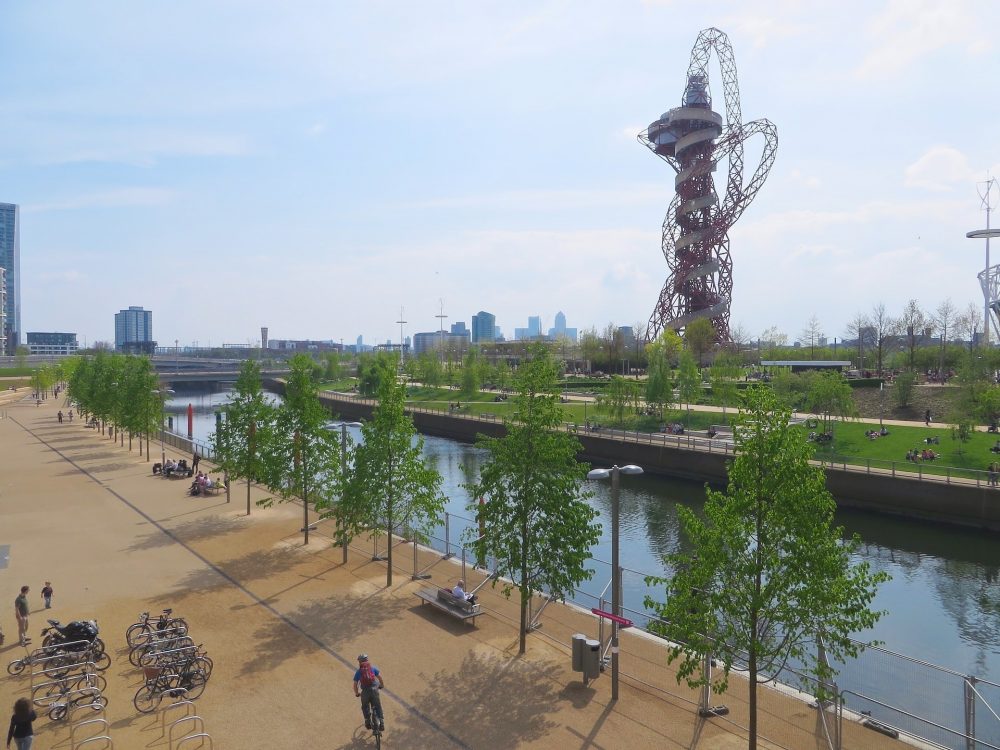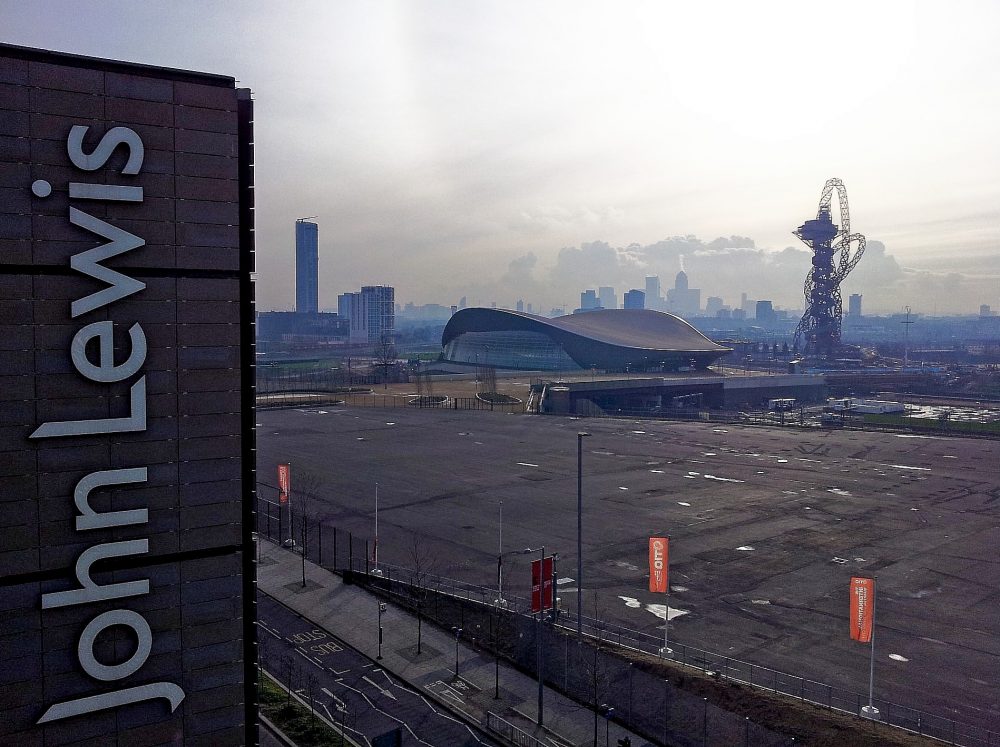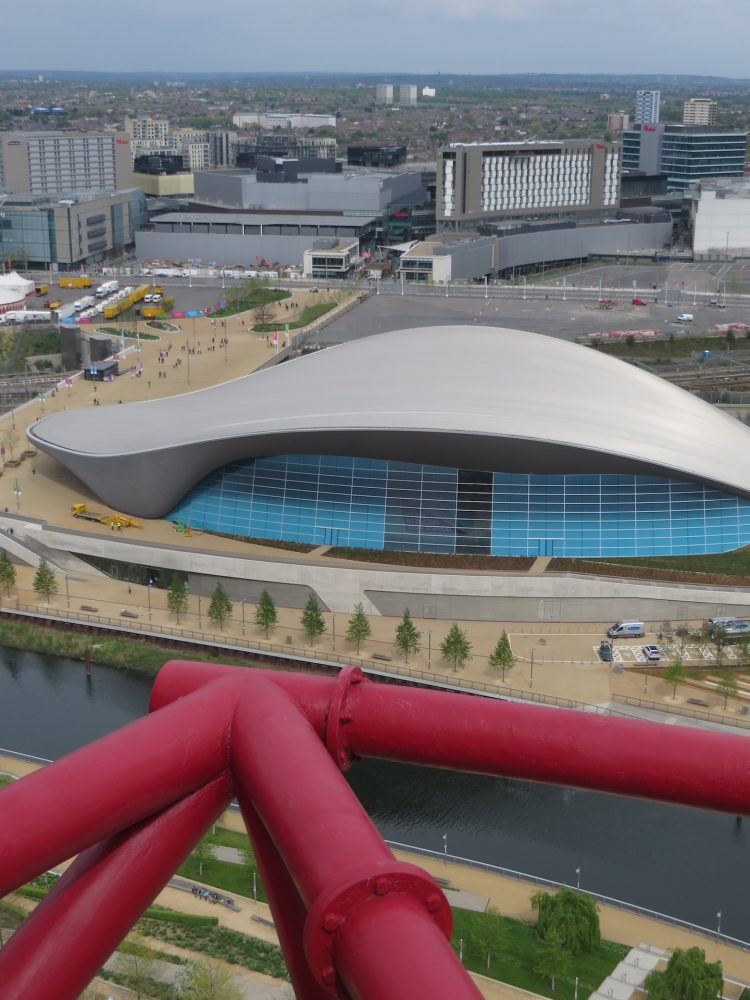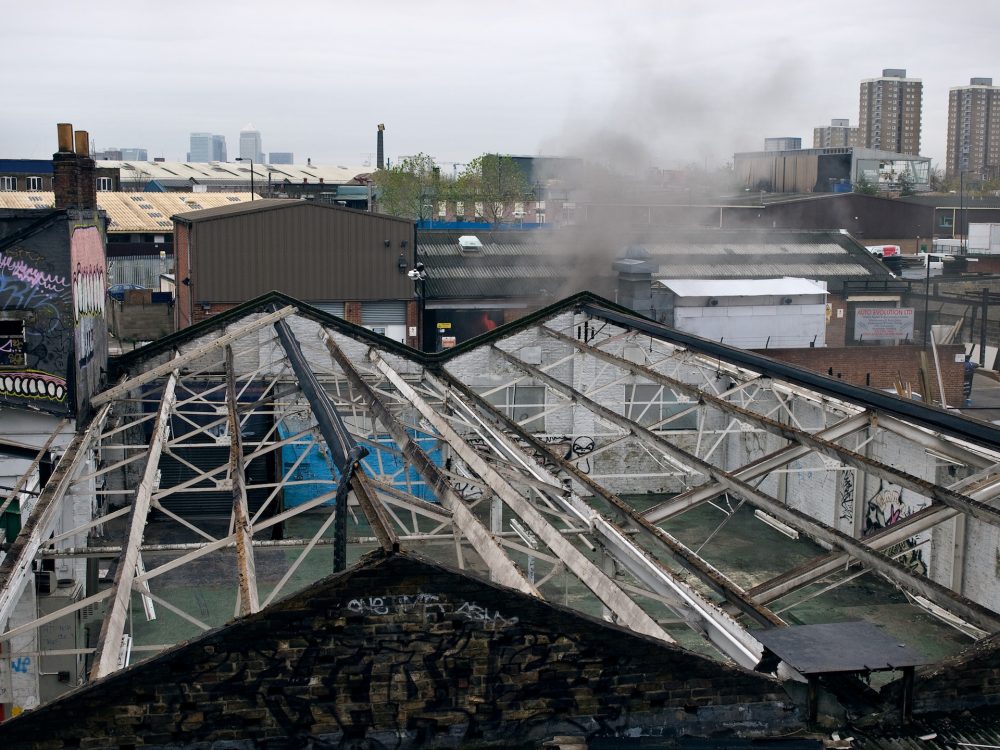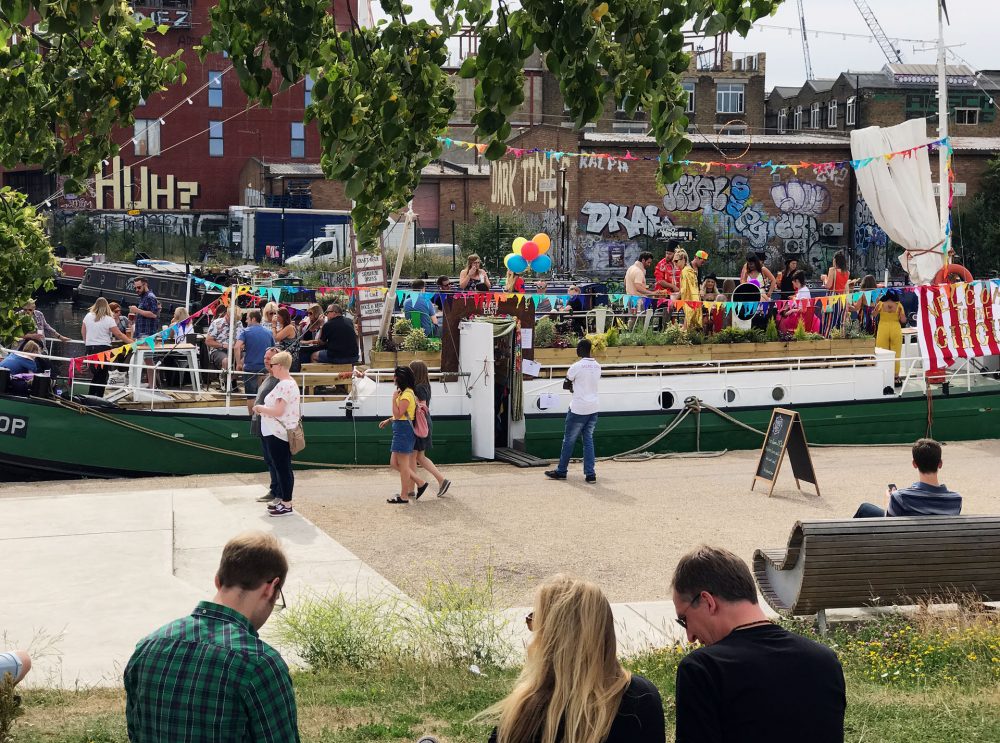 Hackney Wick is now full of really busy bars and food outlets. Last Saturday there were also a number of barges with bars, as above. One was even renting out canoes (below). I could never have imagined that a transformation like this could have taken place. It's great to see it.