Photo above of The Old Palace © Victoria and Albert Museum, London
In 1890 C.R. Ashbee moved his Guild of Handicraft to opposite Mile End Station. Apart from creating exquisite silverware, he was also engaged in trying to preserve some of the valuable local architecture. Asbee founded the London Survey Committee as a result of watching the Old Palace at Bromley by Bow being demolished. He did manage to salvage the interior of the State Room from the Old Palace (top photo). The wood panelling was designed by Hans Vredeman de Vries in 1606. It can now be seen in the Victoria and Albert Museum.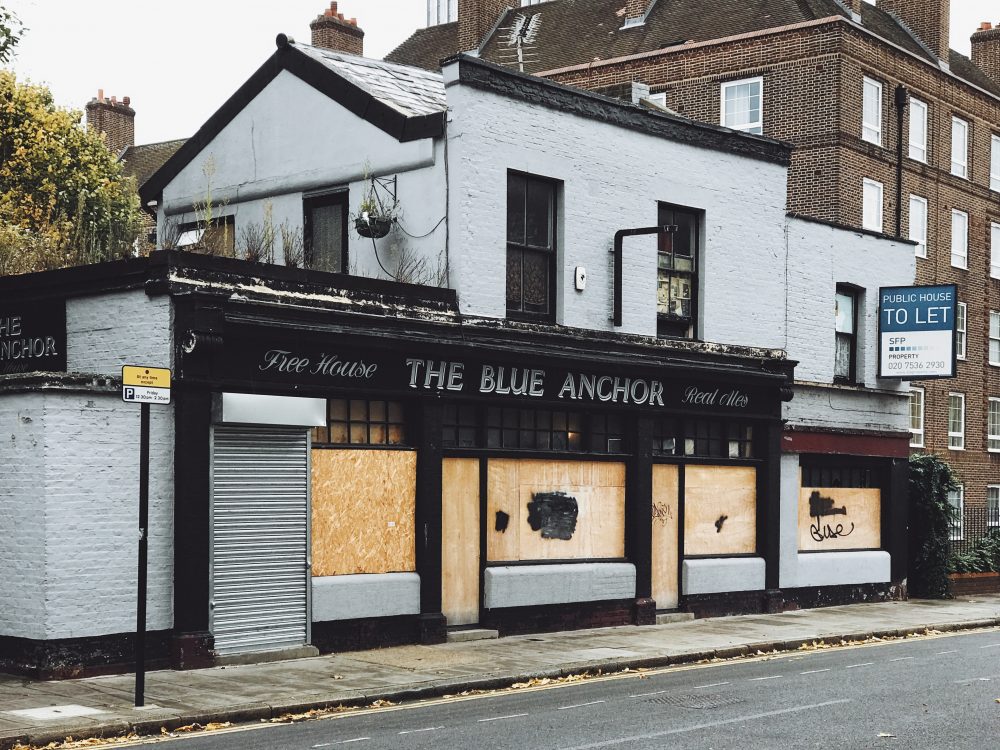 Yesterday I walked along Bromley High Street (Bromley by Bow) and the first thing I noticed was the Blue Anchor (above) – a boarded up pub which had closed in 2015. It wasn't that long ago that it had been refurbished and had new landlords giving it their full attention.
Further along the Seven Stars (below) was renamed the Pearly King in 1983, but is now flats. This building dates from 1895. The previous timber building was demolished along with the Old Palace. It was believed the previous building dated from about 1606 and was thought to be a house for retainers or servants looking after the Old Palace – King James I's hunting lodge.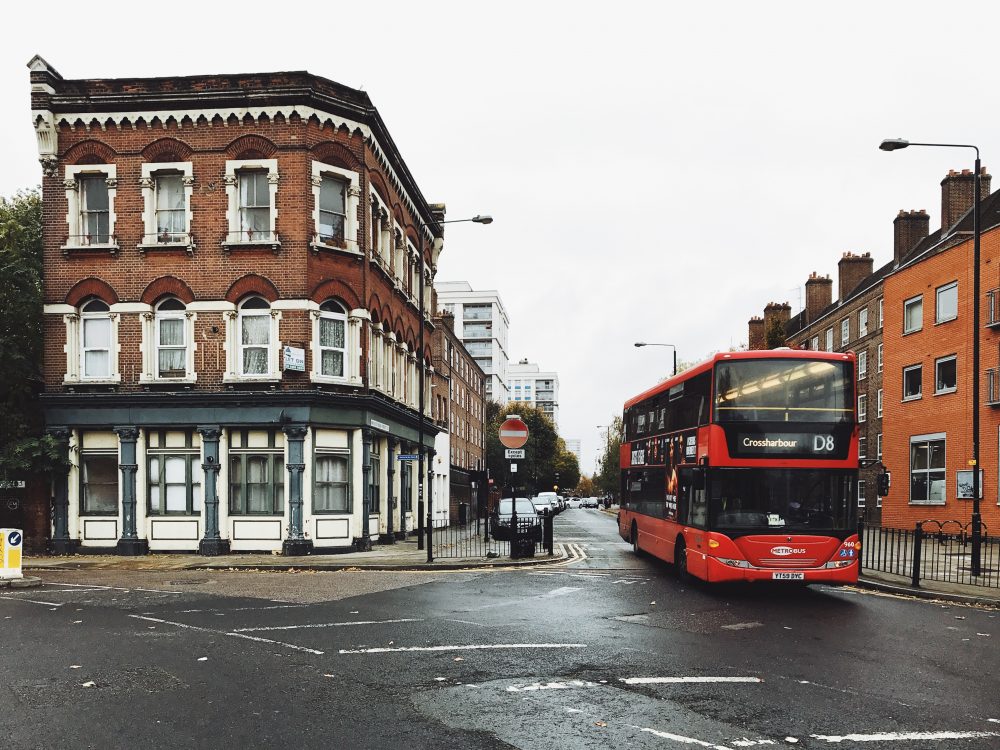 There was also the Moulders Arms at 50-52 Bromley High Street. It was demolished and replaced with flats in 2007. The Geezers remember when pubs were local community centres, and they had a great time meeting and making friends in them.
Changing demographics, work patterns, and a younger generation with different needs and aspirations have rendered many pubs financially unviable.
The other thing that's disappeared from high streets are bank branches. Over the last year I've been reading how the biggest two German banks, Commerzbank and Deutsche Bank, are nearly bust – partly as a result of hanging to their branches too long. I've been banking online for at least 15 years. Yesterday I suddenly remembered I'd forgotten to pay off a credit card. I transfered the money on online to a different bank, and two hours later their app on my phone showed that the money had arrived – phew! You couldn't do that before.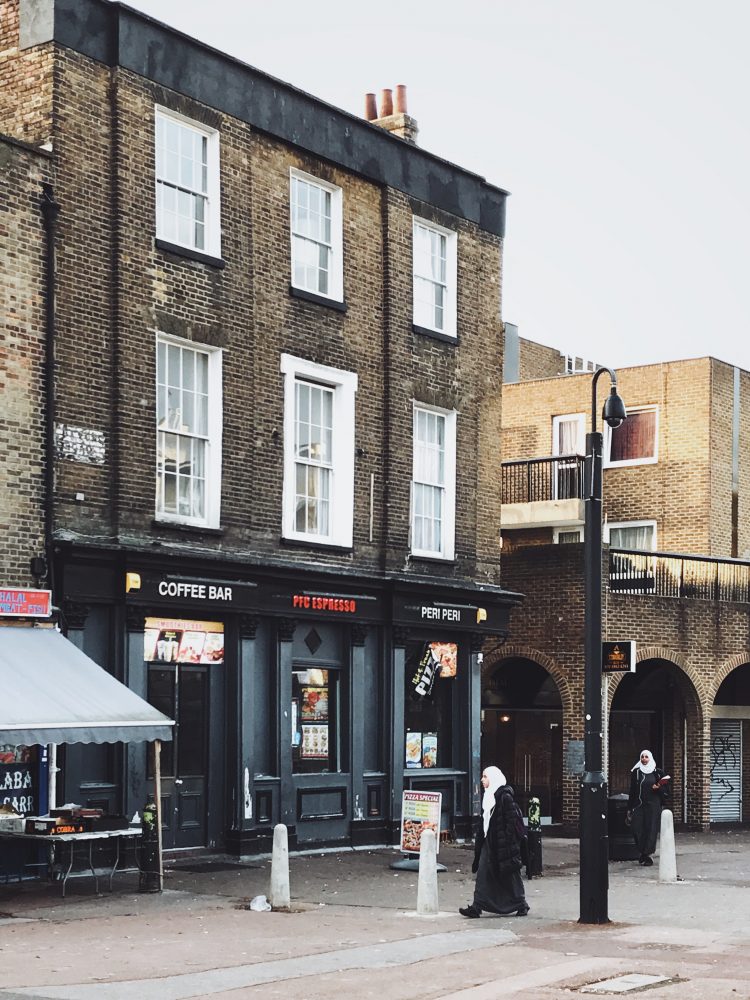 The Rose and Crown pub, now in Stroudley Walk, once looked out over the village green. In 1913 Sylvia Pankhurst started her Bow suffragette campaign by making a speech on the village green, and then threw a brick through a shop window. The first version of this pub was built in 1720 and was called the Bowling Green, because that's what was in front of it.
Small noxious industries started springing up in Bromley by Bow from about 1830, soon followed by jerry built workers housing. One hundred years later, the London County Council began a massive slum clearance programme. The houses, and the village green were gone. Then came the German bombs. At the bottom of this article I attach a scan from Kelly's Directory from 1939. I've highlighted the pubs.
The world has always changed, and as individuals we can't make much difference. Often things change for the better. Today a leaflet came through the door announcing that Whitechapel Station will open for Crossrail trains in December 2018.
Retail has changed very quickly, BHS has gone, and Marks lost its Sparkle years ago. Local shopping areas, like the Roman Road, have been in decline for decades. Long before the Olympics Newham were drawing up plans for Stratford. The Olympics helped it all happen, and they were ready to take advantage of the opportunities offered.
Locally in Bow the council seem to have had no plan – or the wrong plan. The architecture is an unsightly mess. The old victorian shops are unsuitable for modern retail, and I read that the only thing that can work today are "clusters" – not shops spread out down long streets and side roads.
Well outside of our control, and round the other side of the world there's China. Their Belt and Road initiative is designed to better deliver their products to us. They're also working on beating us with technology as this recent significant article in the New York Times sets out.
Meanwhile in Westminster…
Alan Tucker
As you've noticed these are my personal views – do post your own in the comments below.