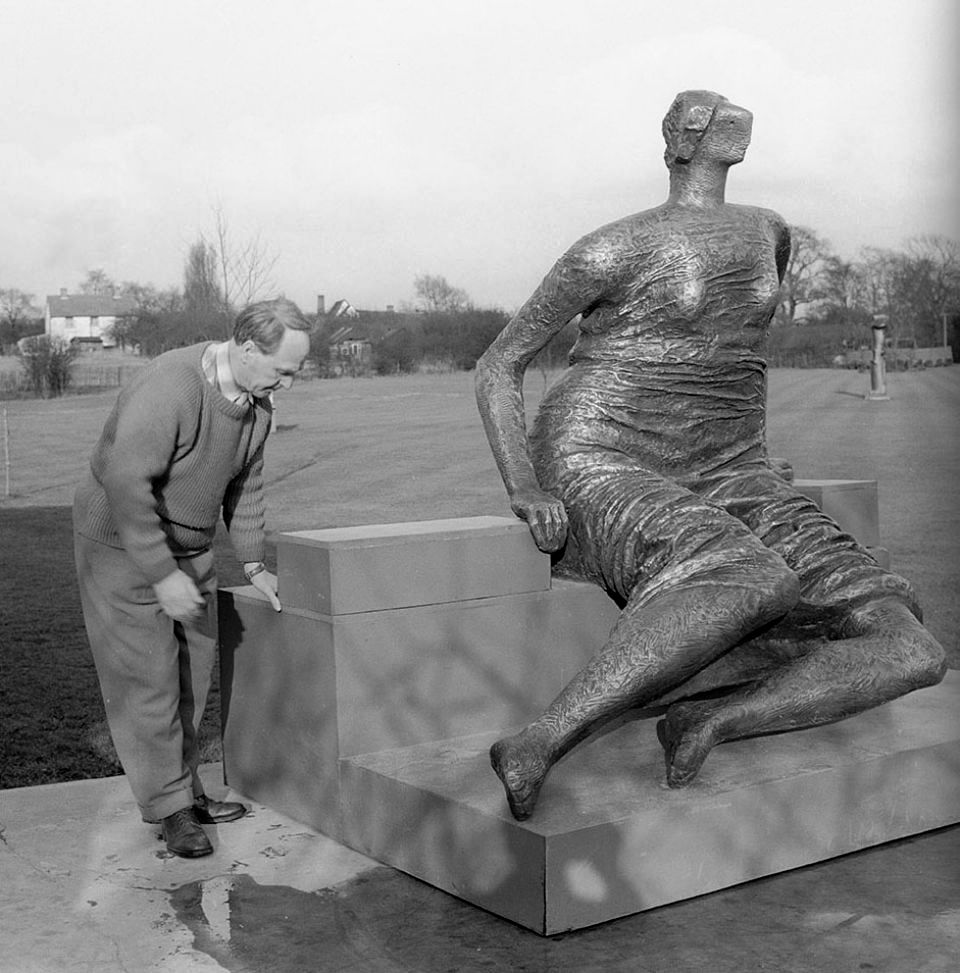 Above is a picture of Henry Moore himself at the Installation and where it resided on the Stifford Estate.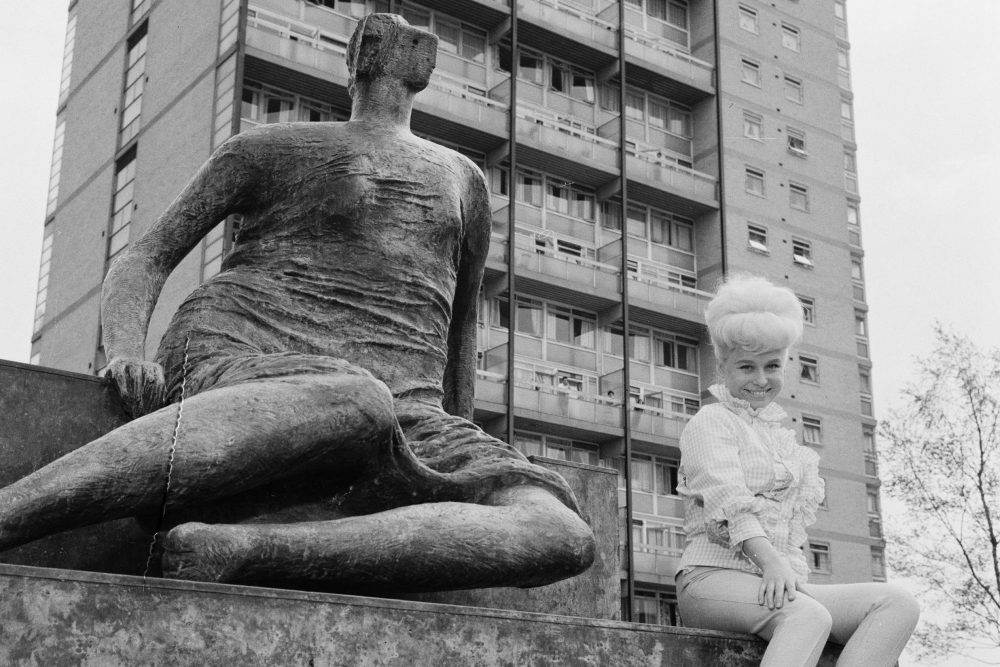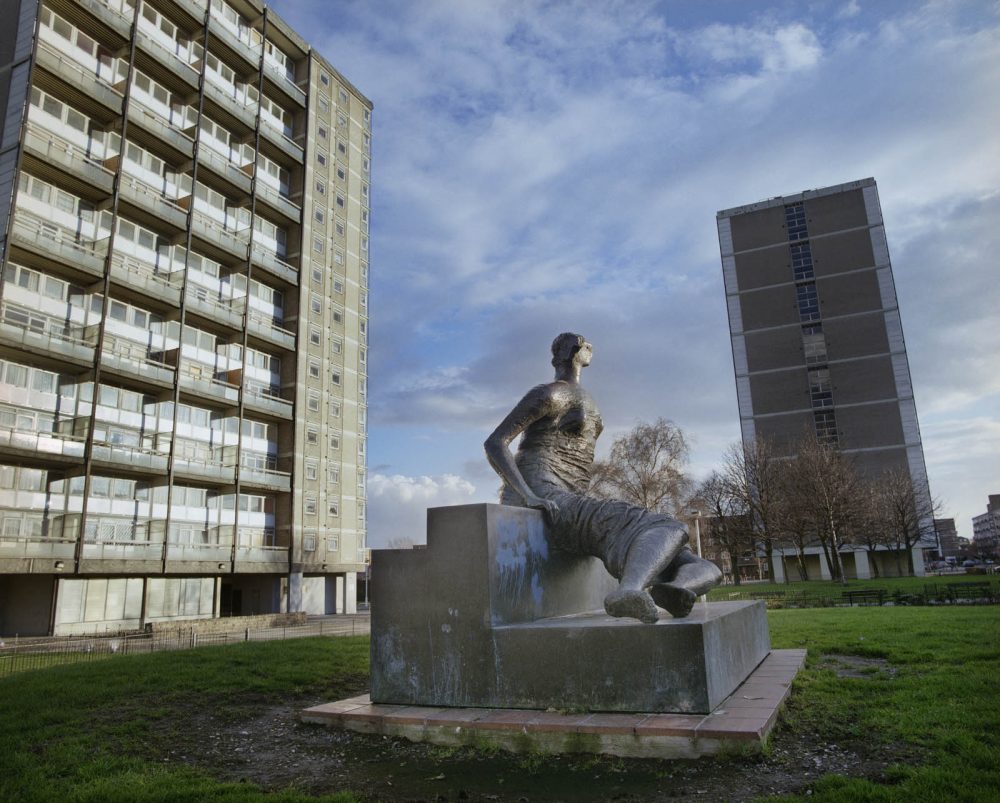 The figure was created in 1957 by Moore to reflect his wartime experiences of the blitz in London. At least six casts were made by 1961 and were placed worldwide. One of them was bought by the London County Council aka LCC for £7,000 in 1962 as part of an arts scheme to brighten life in a deprived poor part of London.
Moore's sculpture was officialy called The Draped Seated Woman, but affectionately known as 'Old Flo'. It was originally located on Stifford estate in Jamaica Street in Stepney (south of the Genesis Cinema) from 1961 until 1997, when the tower blocks shown above were demolished and replaced with a different style of housing
My name is Barrie Stradling, I am one of The Geezers a lifelong East Ender. I vividly remember Old Flo when she used to be on Jamaica Street in Stepney, as it was near to my school, Raines Foundation Grammar School, in Arbour Square. I lived nearby in Musbury Street.
Old Flo was transferred on a long-term loan to Yorkshire Sculpture Park in 1997 following the demolition of the Stifford Estate in Stepney. It remained there until the recent High Court ruling
At a recent High Court ruling Tower Hamlets Council were declared as the legal owner of the sculpture "Draped Seated Woman" aka Old Flo.
This followed a protracted legal dispute the ownership battle was fought by Tower Hamlets against Bromley Council, who claimed the rights to the sculpture in 2012.
After the high court ruling, John Biggs, Tower Hamlets mayor said he was reversing a decision of his disgraced predecessor, Lutfur Rahman, to sell the sculpture. Rahman who was convicted in April of electoral fraud and forced from office. The intervention came shortly after Rahman had declared his intention to sell Old Flo in the face of "unprecedented cuts", believing it could achieve £20m at auction.
Bromley who claimed ownership argued that as successor to the London residuary body, it was vested in the borough, after the dissolution of the Greater London council, for the benefit of all of London.
But Mr Justice Norris at the high court decided the ownership ruling in favour of Tower Hamlets. Tower Hamlets Mayor John Biggs said: "I believe that it belongs to the people of east London and should be available locally for public enjoyment."
It is now located in Canary Wharf which although many see as a financial district is still London's East End.
Barrie Stradling