Last night Sheila and I went to the opening of the Trinity Art Studios Autumn exhibition at Trinity Buoy Wharf. It's always good fun down there. Pictured above is our friend Gillian Burrows, with some of her colourful acrylic paintings. Below is a photo I took back in 2008 of Gillian at the installation of her paintings, specially commissioned for Mile End Hospital. Some of you may have seen them in there.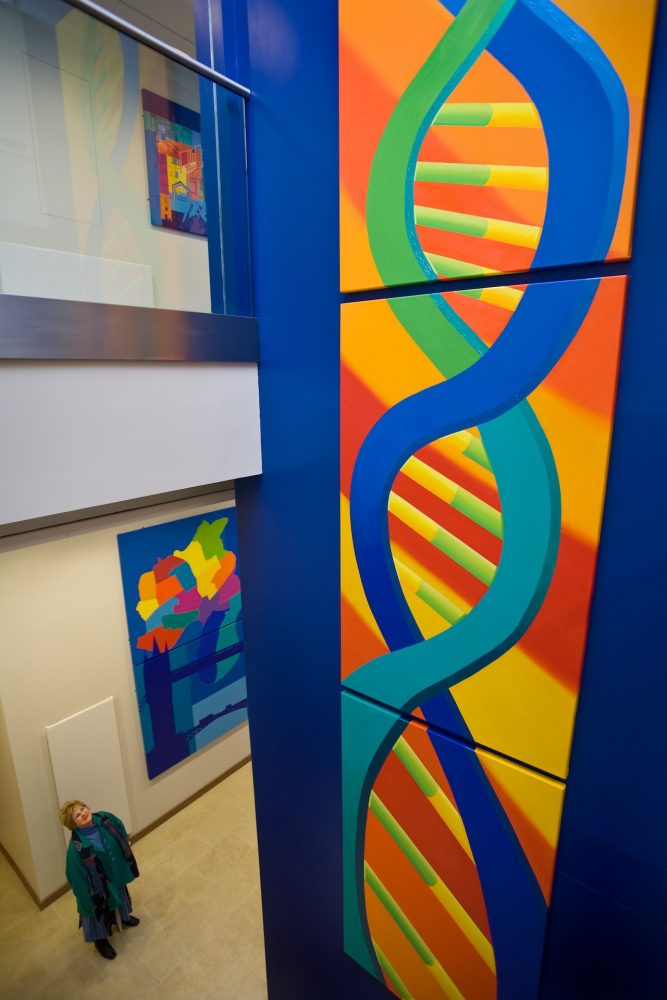 The group show is open both Saturday and Sunday 11th/12th Nov 2017 from 10-5pm. The nearest DLR is East India and you follow the signs down Orchard Place to the end. Trinity Buoy Wharf has some history, so it's an interesting place to visit in its own right. Trinity Art Studios are to the right after you go through the gates.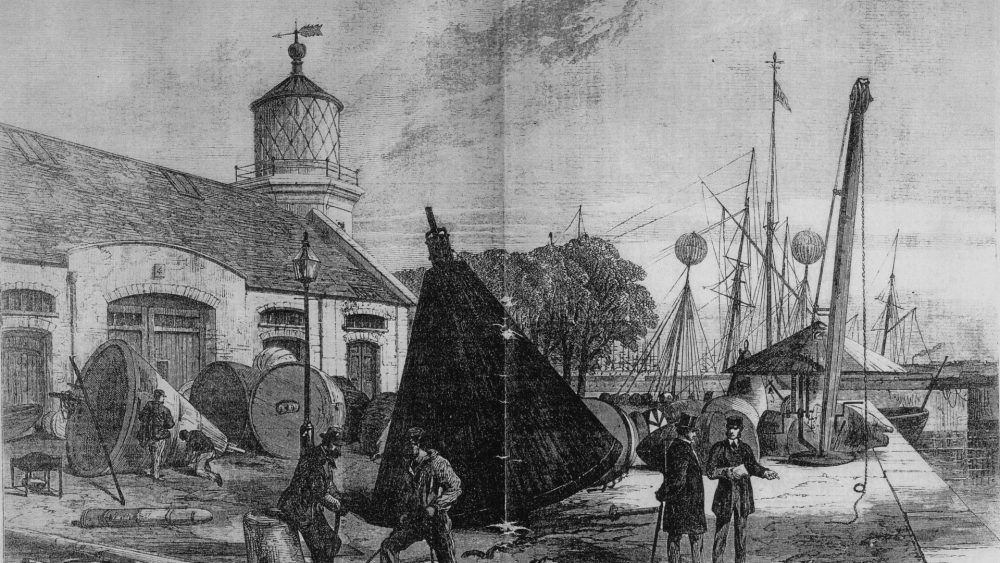 On Tues 14th Nov 2017 Tower Hamlets Inter Faith Forum will be hosting a discussion with individuals to draw out what will need to happen to make Tower Hamlets a Better Place to Live and Work. It's at The Royal Foundation of St Katharine, 2 Butcher Row, London, E14 8DS from 6-8pm. Free booking and further details here.
Could you be a Compassionate Neighbour? St Joseph's Hospice are looking for volunteers. Compassionate Neighbours is free community-led support for anyone living with or caring for a person with a serious, long-term or terminal illness.