An unprecedented number of people across Tower Hamlets are attempting to become local councillors. Here's the list. If you scroll down about a third of the way, looking for Canary Wharf at the right of a subheading, you'll see that twelve people are vying for two posts.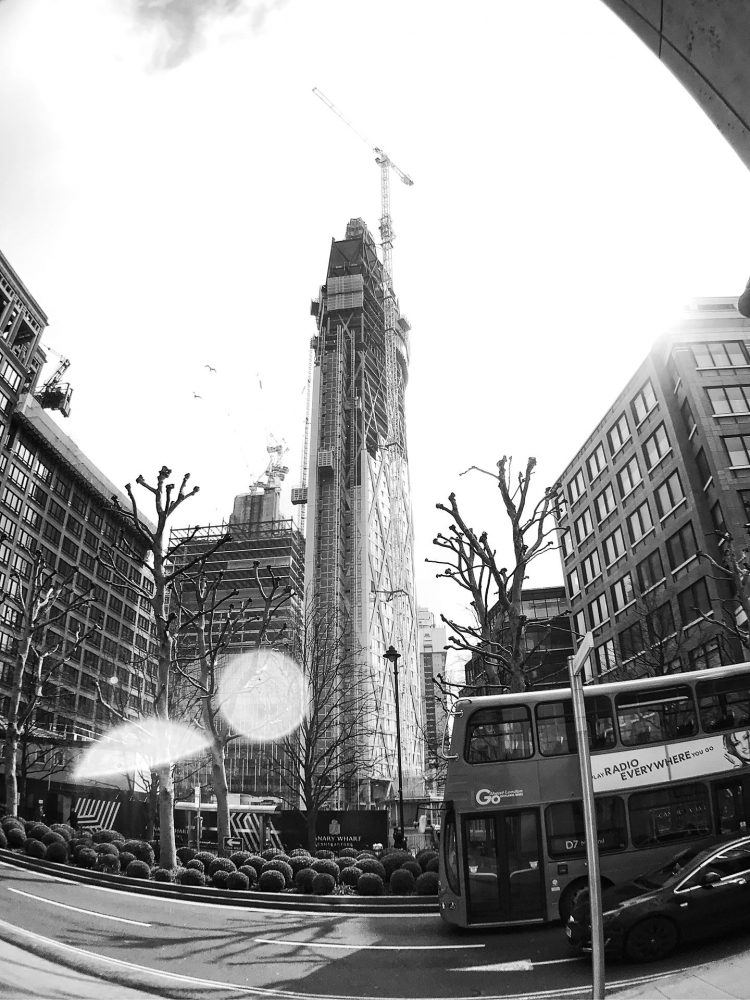 My photo above shows a 58 floor residential tower block under construction, it will contain 566 flats. Just one of many new buildings. It highlights the problem seemingly all of the Canary Wharf candidates acknowledge – the lack of schools, doctors surgeries, (affordable) dentists and other infrastructure needed for all these new residents.
Tomorrow: Weds 18th April local residents will have their chance to ask the candidates questions at Galloway House, Pepper Street, Millharbour, E14 9TD from 7-9pm.
There is also a Mayoral Husting organised by Isle of Dogs Neighbourhood Planning Forum at Seven Mills Primary School Tues. 24th April 6pm to 8pm.
On Friday 27th April there is a Disability Hustings for residents to question the candidates for Mayor. The event is at  Jack Dash House, 2 Lawn House Close, London, E14 9YQ. The event is free, but you do need to book.