*STOP PRESS* DLR strike called off
The first AGM of the Roman Road Bow Neighbourhood Forum is this Saturday, 21st April 2018. It's being held at St Paul's Church, St Stephen's Road, London, E3 5JL from 3-5pm. The details are here.
The London Marathon is this Sunday 22nd April 2018, with races starting from 8.55am onwards in Greenwich Park. Spectator info is here, including maps of the course. The DLR strike from Friday 20 April to Tuesday 24 April has just been called off.
MEOTRA – Mile End Old Town Residents' Association, have a new 80-page booklet about the East End's 200 breweries on their website. You can read it online. It's a great slice of local history.
Stratford Circus Arts Centre have got some jazz sessions coming up. The next is on Friday 20th April. There's a little video on the link so you can hear what they sound like.
The East End film Festival is part way through, and this Friday April 20th The Outsider will be shown at the Genesis Cinema, 93-95 Mile End Rd, London E1 4UJ at 6.30pm. The film was directed by Tom Meadmore, who will hopefully be there for a post screening Q&A. You can read a review here.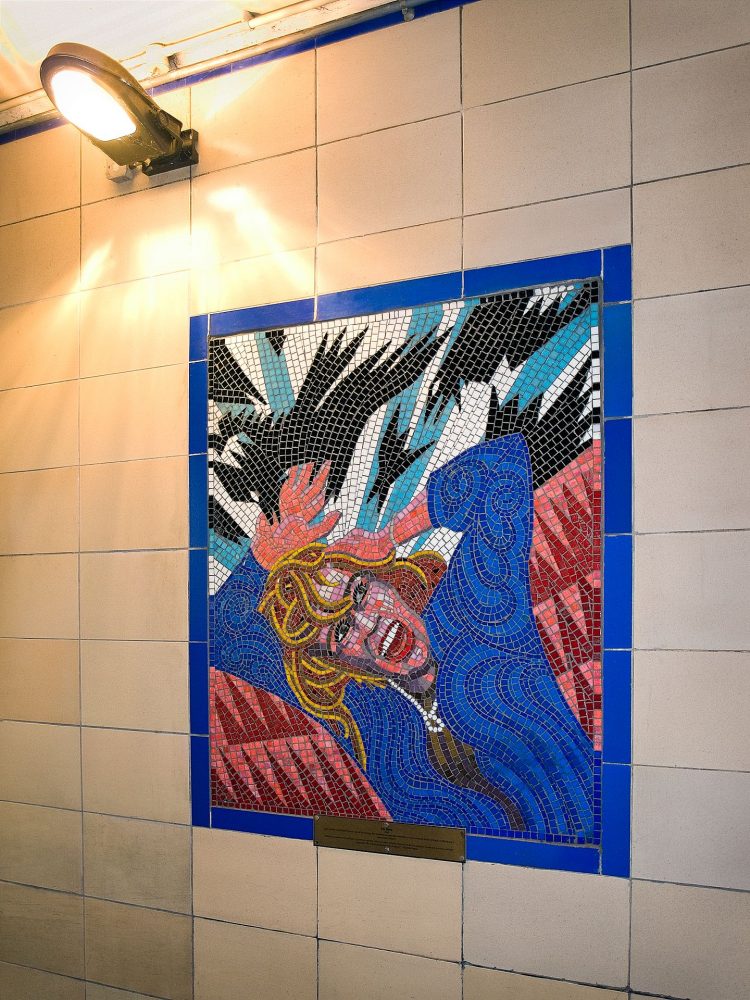 The Red Lion in Leytonstone has free cinema nights. Next Tues 24th April they're showing Kung Fu movies. Doors open 7.30 films start 8pm. The Red Lion is at 640, High Road, E11 3AA – very close to Leytonstone tube (Central Line). Look out for the Hitchcock mosaics (my photo above) at the station.
On 3rd May The Cabin Cinema Club are showing the Altab Ali Story. It's on at the Brownfield Community Cabin, 82 St Leonards Road, London, E14 0Q. You have to book (see poster below) because places are limited.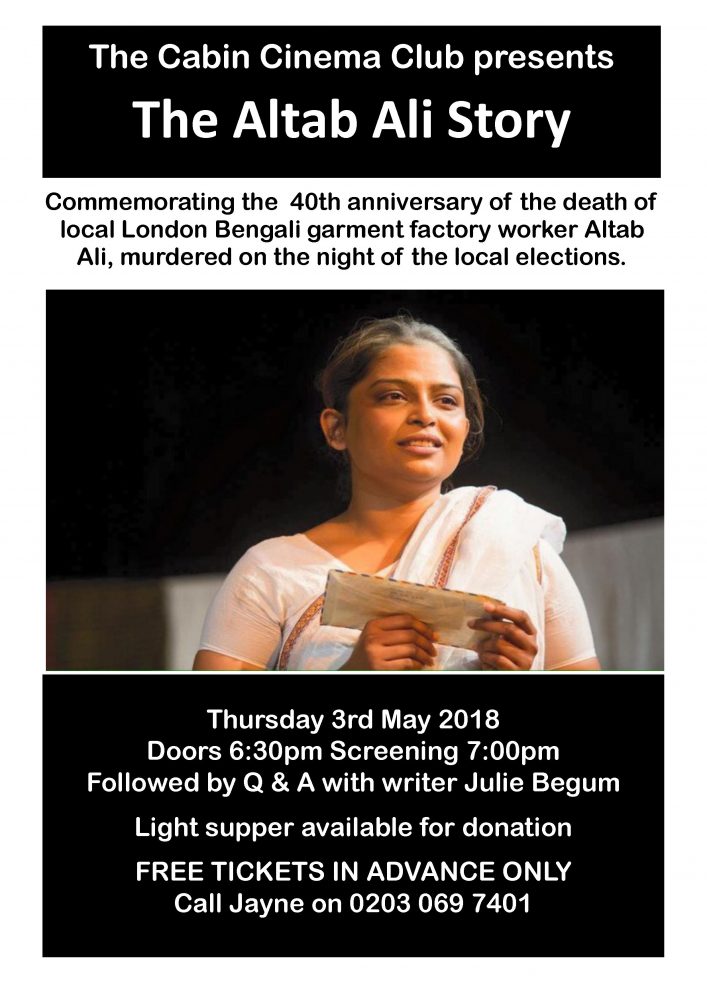 A new Travelodge Hotel is going to be built on the Mile End Road where Topps Tiles used to be. You can read the full article in the East London Advertiser.
On Friday 30th April SPLASH are running a Job Fair at Wigram House, Poplar, E14 0AE from 2-5pm. See the poster below.