Last Tuesday the Geezers visited the Tamesis barge moored up on the south bank of the Thames in the next stage of their Active Energy Project. The Geezers are developing a small scale, low cost water turbine to access the tidal energy of the Thames. The Tamesis, which currently serves as a bar and restaurant, has offered to attach the turbine to the boat and host an event to promote the project.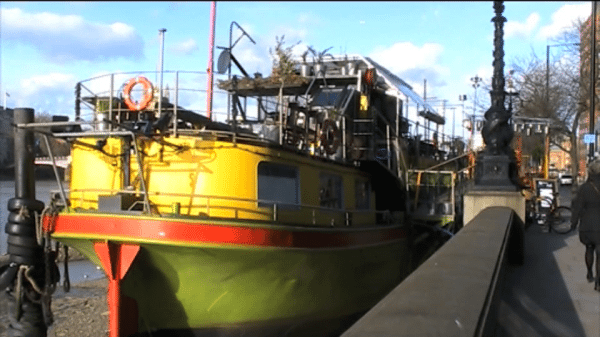 They are hoping to attract the attention of the Houses of Parliament across the river, with the aim of prompting a national debate on the use of the River Thames as a source of energy for the city. They will be using the energy generated by the turbine to light up a Geezer Power sign that can be seen from across the river.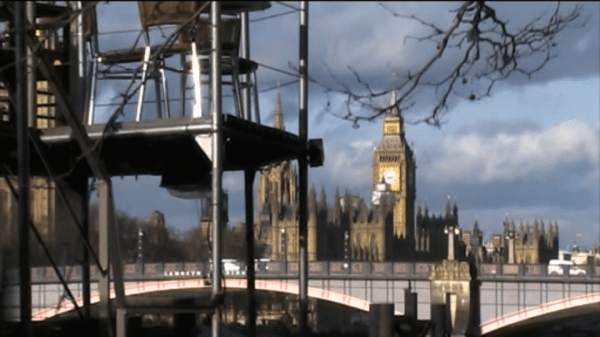 They are developing the project with artist Loraine Leeson, supported by engineer Toby Borland, and others including social scientist Ann Light, SPACE Studios and ex-rocket scientist Stephen Dodds. Loraine has been working with the Geezers developing their ideas for alternative energy projects over the last 5 years, including work with Bow Boy's school.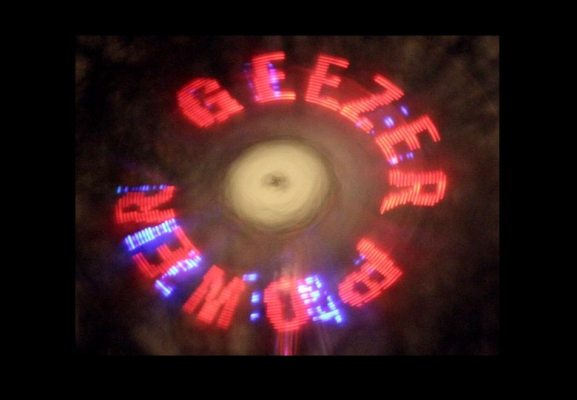 Last year they lit up a temporary Geezer Power fluorescent sign above Age UK's Resource Centre in E3.
On Tuesday after having met the boat owner and having some lunch, they had to work out from the tide timetable the best time of day to hold their event. Meanwhile the turbine is under construction and everyone is waiting for a date when it will be fully tested and read to go.Go to Loraine's Blog to find out more about this project and other projects they have worked on.
The Geezers Visit the Tamesis