TED LEWIS'  STORY
On the third of September 1939 we were on our annual working holiday, hop picking. It was a Sunday, and I was carrying our Sunday dinner to the village baker to be cooked for us. The sirens sounded signifying that war had been declared against Germany.  I were ten years old and had no idea what to expect.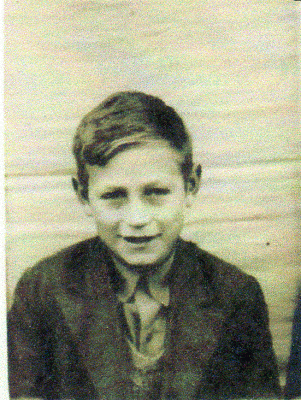 Nothing happened, and we stayed in Kent for another two or three weeks. When we came home things were so different, there were hardly any children about, most had been evacuated on the second of September, the blackout was in force, no street lights and it was an offence to let any light escape from your home.  There was very little schooling as there were very few teachers left in London and schools were being used for other things, we only did half days, and if the air raid siren sounded we had to go into the basement and practice putting on our gas masks, it has now been discovered they were dangerous, they contained asbestos.
This was the period they called the phoney war, there were few air raids, most were on airfields, and the war was being fought in France. By June air raids were becoming regular and invasion seemed imminent. Our parents, on the advice of the government, decided we should be evacuated. I have a sister and brother, my sister was eight and my brother was five. On the 17th June 1940 we reported at our school with a luggage label with our name and address and name of school on it in our lapel, our gas masks, a bag with a change of clothing, a bag with bits and pieces that Mum could spare from our rations, to give to whoever became our foster parents, and some lunch to eat on the way.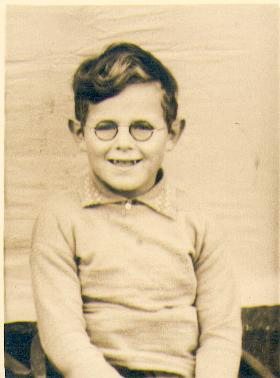 We also had a post card with Mums address on so that we could let her know where we were, we didn't know where we were going. There were 24 other children going, 3 were cousins, and we were marched in pairs to the local railway station with our parents walking behind. We said goodbye to our parents outside the station they weren't allowed to come on the platform. I was told that as I was the eldest I was in charge, and it was stressed that I had to take special care of my little brother.
We had one teacher with us, Miss Payton, with us, and we were taken to Paddington station where we boarded a steam train. Most of us had eaten our lunch by then, but we had nothing to drink as we were not allowed to carry glass and there was no plastic at that time, so when we stopped at stations. The Red Cross, WI or WVS were there to give us drinks.
By late afternoon we arrived at Tiverton Junction where we were transferred to a coach which took us to the village of Uplowman. We were taken to the village school, which consisted of two rooms, one large that held two classes and one small for the infants.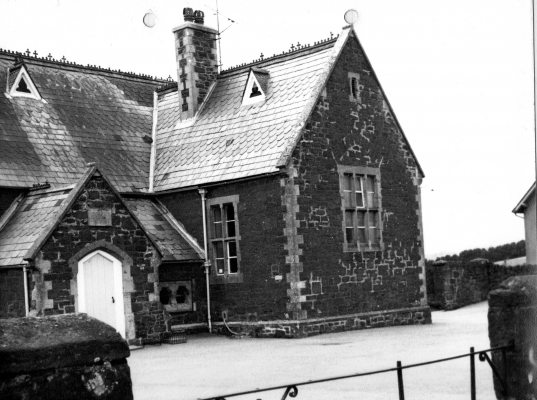 We were assembled in the large room, where some of us sat at desks or stood. My brother and I stood holding hands, our gas masks hanging from our shoulders and our bags at our feet. There were already grownups in the room, the organising committee and those who were to become our carers, we could understand the teachers and some of the committee but the rest sounded foreign to us. They spoke with a broad Devonshire accent;  I expect we sounded foreign with our cockney way of speaking.
Then these people came among us selecting the children they wanted, some because they wanted to and felt pity for children others reluctantly because they had to. It was voluntary to be evacuated but compulsory to take evacuees if you had room. My sister and cousin were two of first picked, they were very pretty little girls, and the selection went on in this manner until there were only two evacuees left, my brother and I. It was awful standing there hearring people discussing you and feeling not wanted. Though I do not remember wishing I was back home, I just wanted someone nice to look after us. It seemed ages that we stood there and Billy asking what was happening. Then I heard a woman, I later discovered she was the infant teacher, saying  'Mother said I should not take anyone home but if you can find somewhere for them tomorrow'. She then took us home down a country lane, it was getting dark by then.  There were bats flying around a rookery as they settled down,  the rooks making a noise, though I did not know they were rooks then,  and we arrived at Cott Moor Farm where she lived with her sister brother and widowed mother.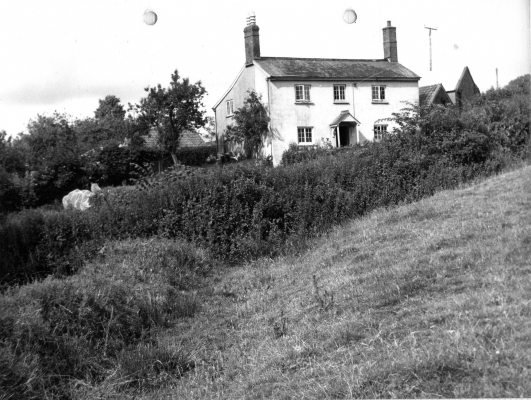 We were taken into the living room where it was lit by an oil lamp, there was no electricity , but on the right there was a big inglenook fireplace, you could sit either side of and look straight up the chimney, and over the fire hung a big black cauldron in the corner sat an old lady dressed all in black, Billy thought she was a witch. We were then introduced to the family, we learned that the one that had taken us home was Florrie Cleeve, her younger sister Ivy, her elder brother Frank, although all were older than our Mother none were married, the old lady we called Granny Cleeve. They were kind to us, fed us and took us up to bed.  We were in a small room , there was nothing on the floor just bare boards, a bed smaller than a double, but we weren't very big, a table with a large china bowl and jug of water to wash in the morning. We got into bed and cuddled up to each other and maybe shed a few tears, wondering what was going to happen to us.
When we awoke the next morning the sun was shining and we could hear the farmer bringing the cows in for milking, we ran to the window and looked down and there they were, Frank was shouting and slapping the cows with the flat of his hand as they went into their separate pens.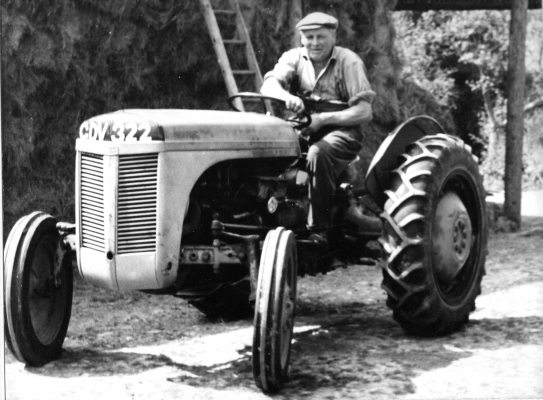 We washed and dressed ready to meet these people again. I was worried; we did not know where we were going to be sleeping the next night. We went down stairs, they were steeper than we had remembered from the night before, and we were greeted with kind words and a breakfast, nothing was said about us moving on. I showed Florrie the postcard Mum had given me to let her know where we were, she told me not to worry, that she would fill in the address and let Mother know we were alright, and she would post it at the village cross. Strange as it may seem I felt safe and as if I belonged.
They became my second family and have been ever since and when Frank showed me around the farm a new world was discovered, there was so much I wanted to learn. I became part of the village, I pumped the church organ, worked on the farm, and I loved it. When I was turned 13 I was told I should come home and find a proper job – in time for the V1 and V2 attacks!
I kept in touch with my Uplowman family and visit once or twice a year.