Gatcliffe u11s whites (sponsored by the Geezers) played again this Sunday. Here's the match report kindly sent in by Bradley Challis:
"Parsloes Park a place where I played football as a kid, a place that first brought me to Sunday league football, with adults and children of all backgrounds and abilities playing the game they love and now a place where Gatcliffe U11 Whites can call home.
"So our first match at home and against a familiar bunch in GFA Loughton who we had played as our former club previously which resulted in a very tight match which was a delight to watch.
"With the Goals set out and the pitch ready both teams gathered around the centre circle for a minutes silence in respect for the tragic loss of a young local football player who passed last week.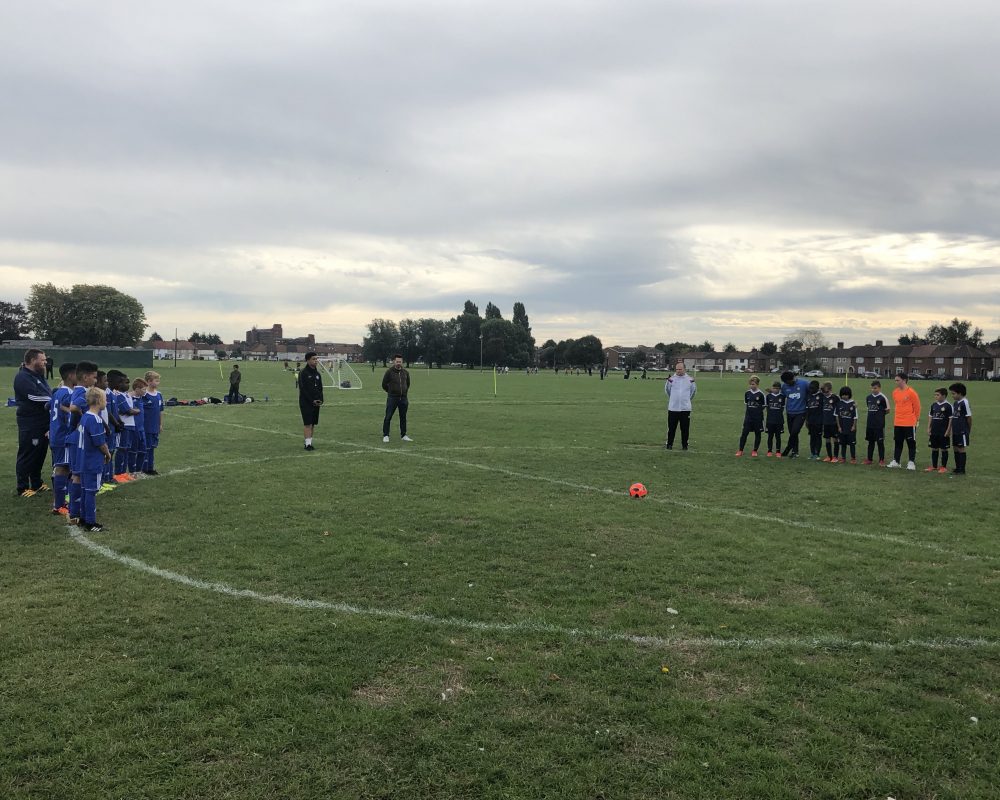 "As the whistle blew the teams took their positions on the pitch and the match began. From the off you could see that the new formation would give us extra support at the back whilst giving us space in the middle of the pitch. Good play from both teams battling all over the field was a joy to see with each and every player giving 100% and playing full of passion. The ball broke through and we entered the Loughton box, a well driven shot was met by a strong hand of the keeper and the ball was cleared out of danger. Loughton hit back working the ball into our half but our newly positioned defence were tight and the ball was soon won back and sent back at them. Both teams were taking turns in trying to get the break but it was Gatcliffe who broke the deadlock with a great goal from a snap shot on the edge of the six yard box. The boys celebrated on their way back to our half dancing and chanting all the way. Loughton were quick to respond with an attack from the re-spot. Luckily we managed to clear the ball but they came straight back at us scoring within minutes of us to bring the game back level. Play was end to end with both keepers on their toes trying to distribute the ball on the counter every time the ball was in hand.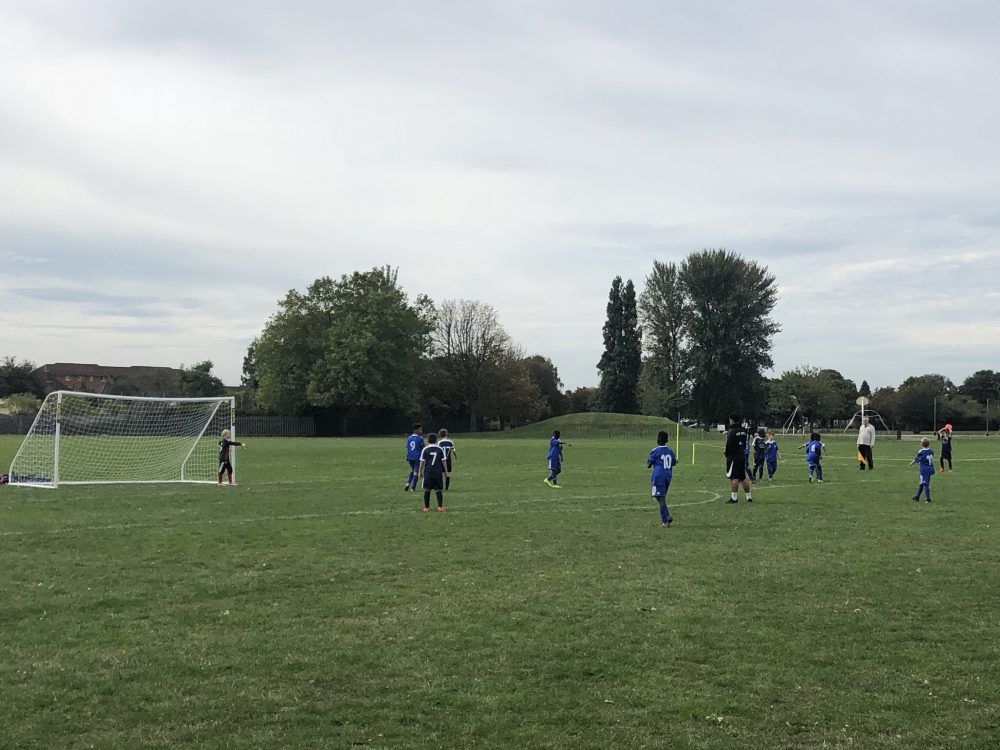 "The halftime whistle blew and the teams gathered for a team talk. We were in this exact same position in our last match and the end result wasn't in our favour so the team talk was simple, we keep pushing, we mark from goal kicks and whatever happens we battle til the end. With high fives all round the boys got back on the pitch.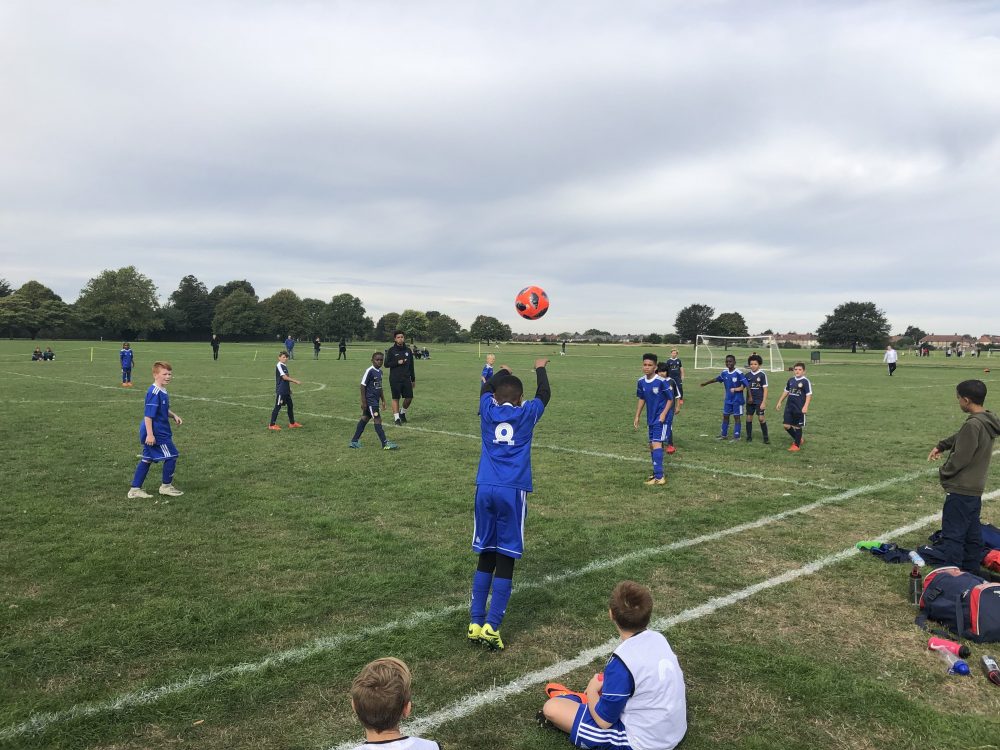 "The second half started exactly as we expected man for man battles across the pitch, we'd break, they'd break. The match was almost like a game of tennis with the supporting parents looking up and down the pitch like they were following a tennis rally. Loughton did manage to hit the back of the net again but the goal was pulled back for being offside. The game ended and both sets of boys were out on their feet after a great display. Every player deserves a mention today as each of them gave 150% and you can't ask more than that. The fitness training showed in the later stages today so hard work off the pitch makes for easier work on the pitch. Well done today boys."
Bradley Challis