⚽️Match report⚽️
Kindly sent to us by Bradley Challis.
Today's match was held at home on what can only be described as a most beautiful sunny winters day. The opposition were the Colebrook Royals who are a well established team and a team full of hard workers much like ourselves.
After trouble with the setting up of the goals the game kicked off under a warm winter sun. A clash of kits meant that today the Colebrook boys would wear bibs to distinguish the two teams. Today's formation was based on the current training sessions with plenty of talking and working up the pitch in unity. The whistle went and the match was underway, both teams tussling for the ball in positions all over the pitch. After last weeks result we would need to pull together and make sure that we concentrated on the football. Both teams were evenly matched but it was Colebrook who drew first blood with a goal from a ball played straight through the middle of our usually tight defence. The boys picked themselves up and kicked off again pressing and holding the ball in the oppositions half of the pitch. We were soon rewarded with not the prettiest of goals after a couple of attempts at the keeper but a goal nevertheless.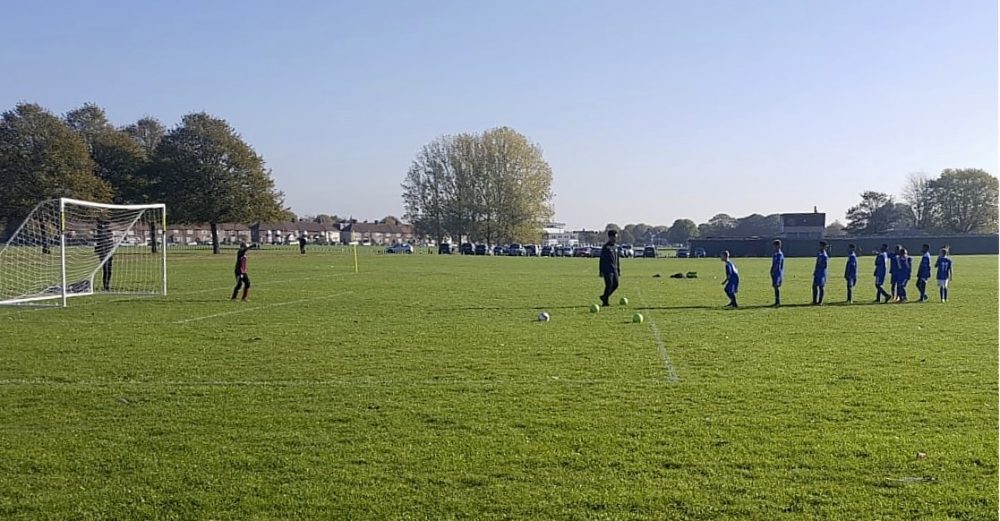 Halftime and the teams gathered, it was at this point that we realised that we had just played the first half with only eight players and had managed to hold our own. With the extra player now we were sure to get the upper hand. Play resumed and the extra man was starting to show but with the extra player we began to bunch together leaving space for the Colebrook team to take advantage of. Gatcliffe were still holding possession but we were not making the forward passes before losing the ball far to many times. Colebrook nabbed another goal from a set piece and once again we were behind. Credit to the boys they held their heads and went straight back looking for the equaliser. We were controlling the play but again failed to make the final pass through. With pushing up trying to find that all important goal to get us back in the game we had left some space in behind and we paid the price with the opposition getting their hat tick and killing off any chance of the come back with only seconds left on the clock.
The whistle blew for full time and both teams shook hands before gathering together to reflect on the game. Spirits were still high regardless of the score line which is always encouraging. The boys are now beginning to realise that we are losing these games not on ability but because of a few small changes that we need to make, once we get it right we will start getting the wins we so definitely deserve.
Well done again boys let's keep going, it's gonna come. ?
Kind regards 
Brad