TALK AT BOW CHURCH THURS 25TH JULY
What do church buildings tell us?
Tony Tucker and Oliver Leigh Wood are giving a FREE talk on City of London churches, ancient buildings and why we should care for them.
Refreshments will be available for a small donation.
The event starts at 7.30pm on Thurs 25th July at St Mary's – Bow Church, 230 Bow Road, London, E3 3AH. All Welcome.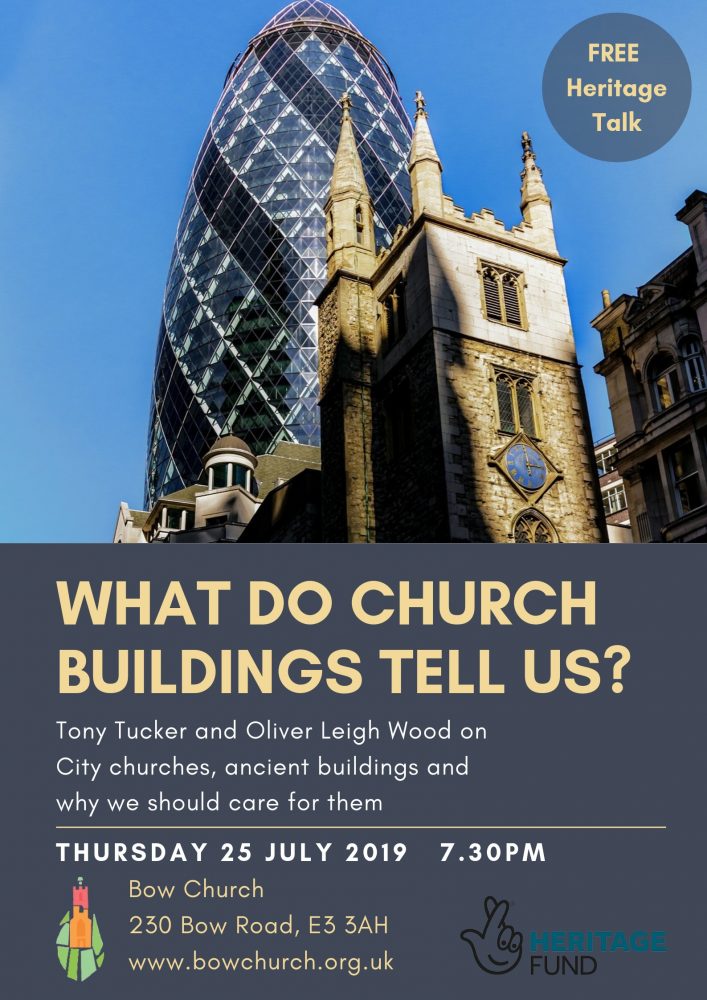 DIY Open Studios – Hackney Wick & Fish Island Fri 26th – Sun 28th July 2019
Get the full event details on the Hackney Wicked website.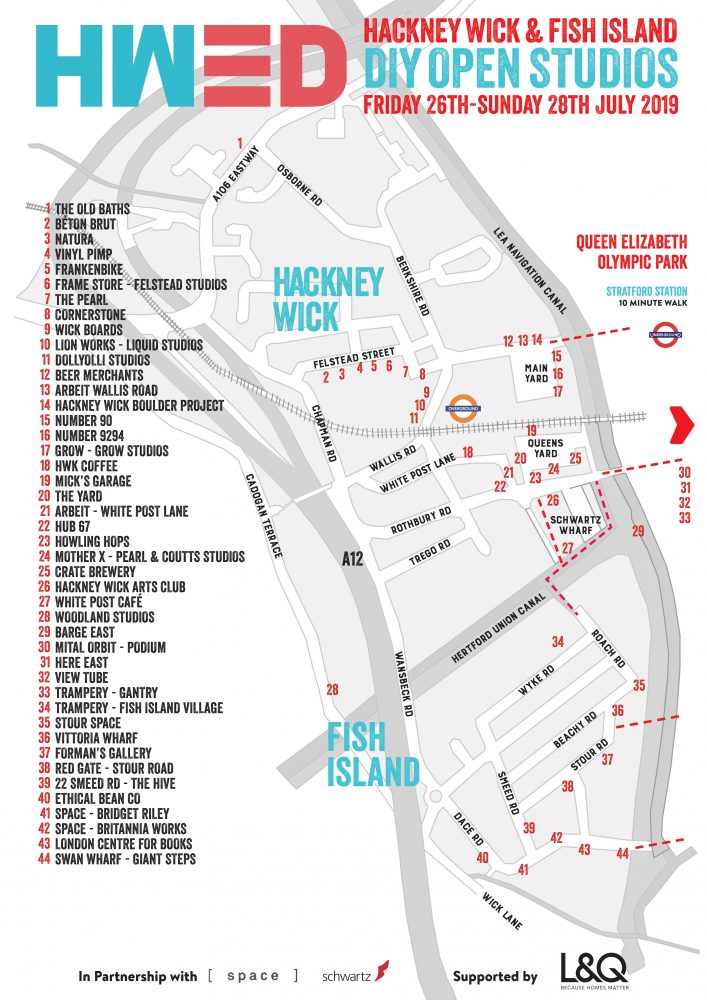 Parent & baby friendly cabaret event Tues 30th July
Baby-go-round is a cabaret about the joys and pains of being, or not being, a mother. This fun show is on Tues 30th July at 1pm in the Chapel behind the St Margaret's House Cafe, 21 Old Ford Road, London, E2 9PL. Book in advance here because these shows sell out.
The Bow Traffic Trial
As I'm sure you already know, this trial was halted on it's first day. PC Consult put the statement below on their website. Some variation of this scheme is likely to come back. You have until Monday 29th July to leave your feedback here.
"Following an assessment of the Bow Trial, we are not going ahead with the planned road closures for the week commencing Monday 15 July. We would like to thank the community for their feedback and remain committed to devising a plan which takes into account the wants and needs of all for a cleaner, more sustainable and liveable Bow.
"We will continue to work with communities across the borough as part of the Liveable Streets programme to improve the look and feel of public spaces and make it easier, safer, and more convenient to get around by foot, bike and public transport."