Photo above: Sept 26th 2015. I was just walking across London Bridge, and there she was – the Waverley.
Drugs raids last week
Last Tuesday night and Wednesday morning 190 police officers searched 15 addresses. Cash and drugs were seized, and fourteen men were arrested.
During June over 31 men were charged with 90+ offences. Police said: "In addition,
a substantial amount of crack cocaine, heroin, cannabis and approximately
£40,000 in criminal cash has been seized. Weapons including stun-guns, a crossbow
and knives were also recovered."
Councillor Asma Begum, Cabinet Member for Community Safety said: "Residents have told us where there are hotspots of drug dealing and crime, and that is where we are prioritising our work."
Anyone with any information about criminality in their area should speak to their
local Safer Neighbourhoods policing team or call Crimestoppers anonymously on
0800 555 111.
NHS 70 Mile End Hospital Garden Party
On Thursday 5th July from 11am to 3pm Mile End Hospital will be holding a garden party with food stalls, face painting, live music, entertainment and more. You can learn about the history of the site over the decades, and what services are provided today; find out about job opportunities, and even have a health check. All welcome.
Sundays in July at the Victoria Park Bandstand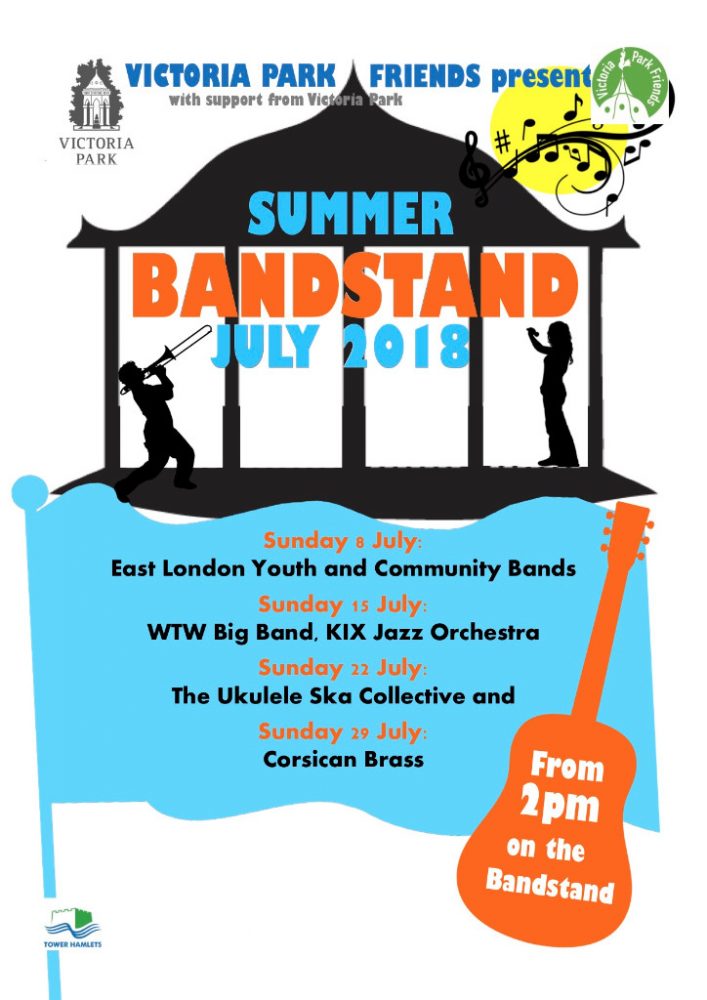 RAF Flypast
On Tues 10th July the Royal Air Force will be officially 100 years old. The #RAF100 flypast leaves Ipswich at 12.45pm, will cross the QE Olympic Park and Victoria Park at about 12.55 before heading down the Mall and over Buckingham Palace at 1pm. Over 100 aircraft will take part – this is a one-off event. City Am listed the aircraft. There will be an enormous parade in the Mall before the flypast from 11.25.
I can also recommend visiting the free RAF Museum at Hendon (Colindale Tube, Northern Line).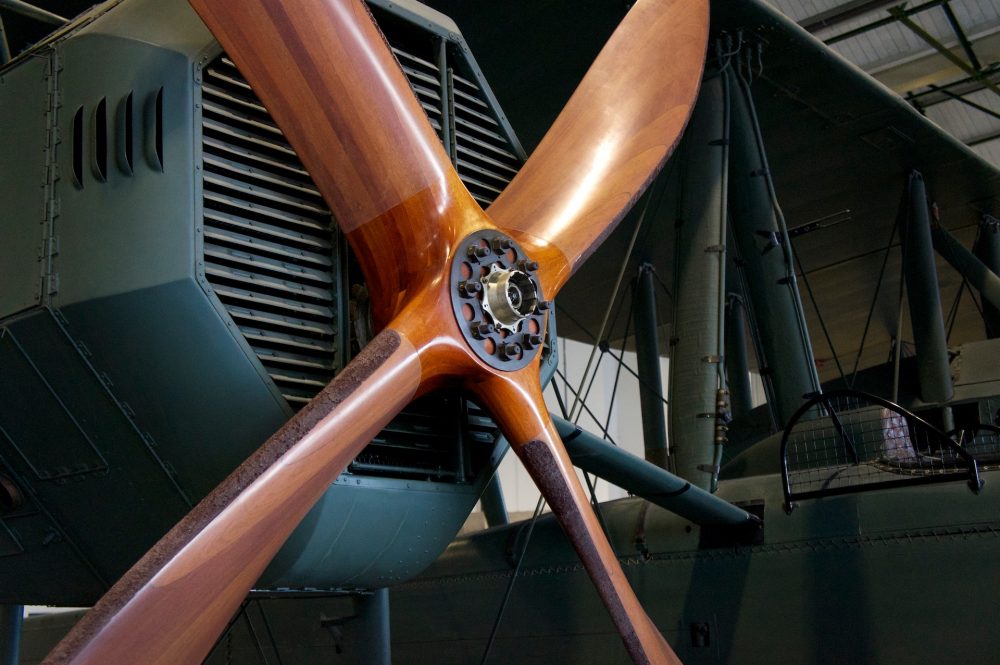 Paddle Steamer Returns
In late September the Waverley will be sailing down the Thames from Tower Pier. Details and booking on their website. Some trips are all ready sold out – so book now!