Dougie Carnegie (1932 – 2022) talks about being bombed out in the first recording below.
After Dougie and Shirley married they lived on Cadogan Terrace at the eastern end of Victoria Park. It was a very different world then. Trains running on the North London Railway ran across the end of the back gardens. I've annotated a map from the 1960s to show where the things he mentions were. In the top corner of Victoria Park you can see A102 written beside Cadogan Terrace. It was the main route from North London to the Blackwall Tunnel.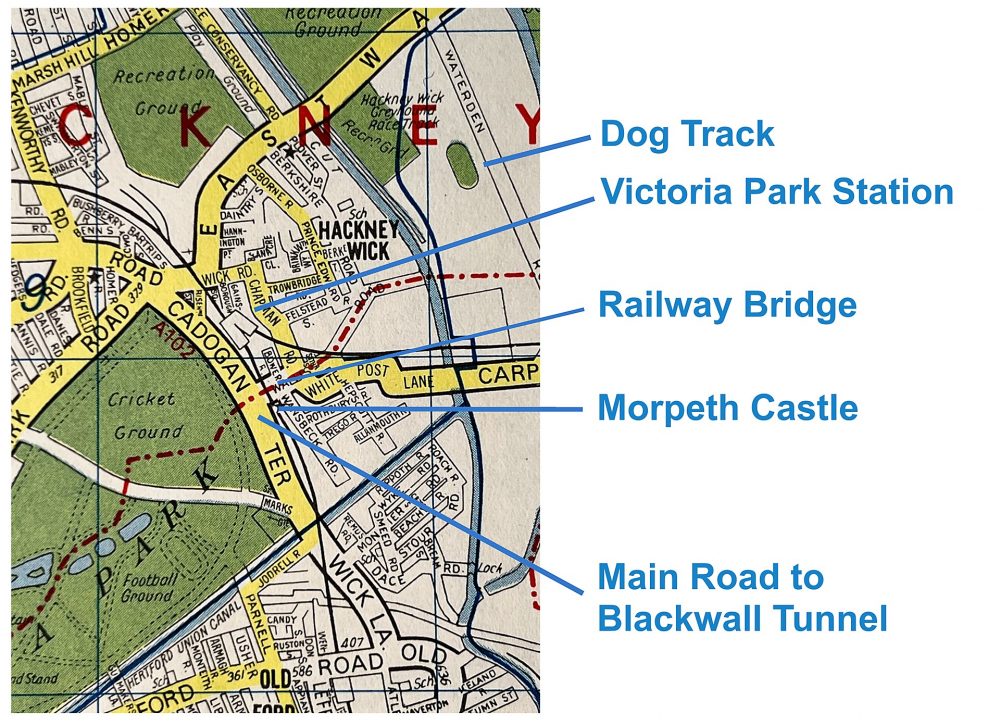 There's another two audio recordings of Dougie here.
Alan Tucker