Do you agree with Bow East Councillor Marc Francis? He'll be bring up the issue of blocking off Victoria Park from residents (for long periods of time) at the next Overview & Scrutiny Committee.
---
Guest post from Bow East Councillor Marc Francis:
We all have our favourite memories of good times in Victoria Park. One of mine is the free festival held 20 years ago to celebrate the life of Stephen Lawrence and protest the failure to bring his killers to justice. I know many people went for the music, but went home with the message. Of course, that festival was itself inspired by the legendary Rock Against Racism festival of 1978 – one of the most famous of all the many public protests and rallies that have taken place in Victoria Park since its creation. It may have been this 2002 festival though that opened the door in someone's mind in Tower Hamlets Council to the possibilities of commercial festivals in Vicky Park.
I remember being told soon after I first became a councillor in 2006 that these events "would put Tower Hamlets on the cultural map" and that the income could be used to pay for a "bigger and better" fireworks display and other community events. I've always thought the first of these arguments is silly – the East End already has an incredible cultural pedigree that isn't greatly enhanced by these kind of events. But the second of these was a strong argument, at least if the event was reasonably-sized and properly managed and we got the fireworks in return.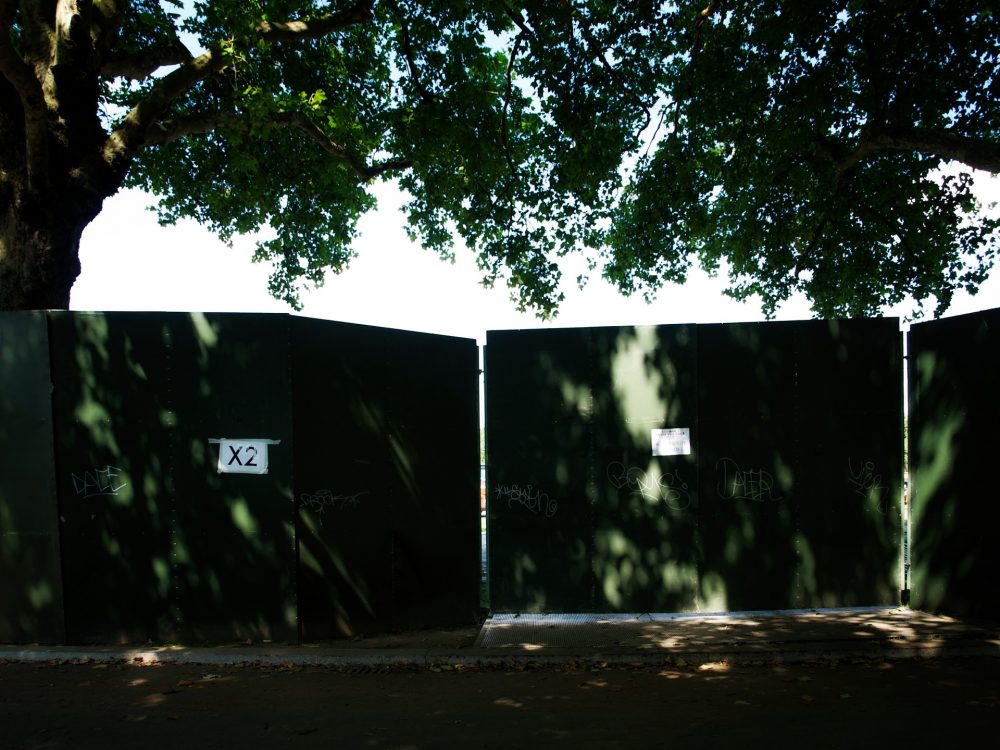 As longstanding residents know, that has rarely if ever been the case. Lovebox in particular was way too disruptive, not only in blocking off huge parts of the park behind its fortified "Green Zone", but in excessive noise levels beyond licensed operating hours and the despoiling of residential streets by those leaving well into the early hours. And if it rained during the festival, most of the playing fields were unusable for the rest of the summer.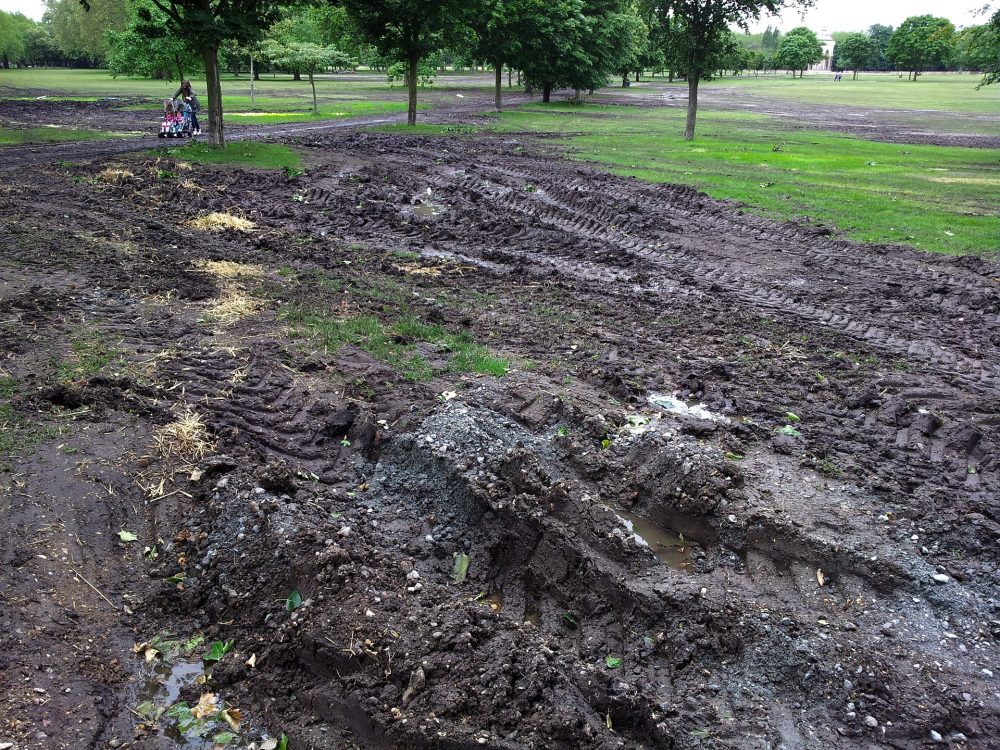 After his election as Mayor in 2010, Lutfur Rahman approved a contract that allowed up to ten days for big commercial events each year. In Opposition, Labour councillors argued for a maximum of six days – two weekends – and that this shouldn't be during late July and August as it would deny the use of much of the park to families during the school summer holidays. There were "call-ins", petitions to Full Council and objections to the licence – mostly to no avail.
After Lutfur's removal and John Biggs' election in 2015, there was a little bit more effort by council officers to get Live Nation to up its game, but nothing likely to make a truly beneficial impact for residents worst affected. So we were delighted when we were told in 2016 about AEG's interest in taking the contract for these events for the next three years. They had a much better reputation and the offer of organising four free community events between their two weekends in May was a real bonus. The Mayor authorised the contract to be agreed in early 2017.
I would say AEG's events have been much better organised, especially in terms of festival goers coming to and leaving the site. But it still takes up a huge part of the park. In fact, it dominates the eastern half from the moment its teams arrive two weeks beforehand to start setting up the stages to when they finish breaking them down again a week or so afterwards. After a decent programme in the first year, the "community days" in 2019 were less impressive. And I would take the claims about the millions of pounds of financial benefit to local businesses with a huge pinch of salt.
This year, after seeing its events in 2020 cancelled because of Covid and the ongoing restrictions on public gatherings in May this year, the Mayor let AEG hold All Points East during August with a bigger crowd too. This was against our principle of not blocking off the park during the summer holidays, but I think that was the right thing to do in these extra-ordinary circumstances. The report from officers requesting authorisation went to Cabinet, where it could be subject to public scrutiny. Now, however, we learn AEG is being allowed to move its events from May to August again next year. Worse still, it might do the same in 2023 too.
Over the last month or so, some of us have been challenging this request. When I first raised it, I was told it is simply a decision for officers to make. The Mayor later said that wasn't the case. He would make it himself. And if ward councillors felt it was wrong, he would have it moved it back to May instead. That seemed pretty encouraging. Two weeks later, I was given the quite incredible news that council officers didn't think Tower Hamlets Council has the power to specify which dates AEG uses the park for its events.
The idea that council officers have signed a legal agreement for AEG to hold it events whenever it likes is nuts. This needs to be properly – and independently – investigated. I asked two weeks ago to see a copy of that contract in my capacity as a ward councillor. That request has simply been ignored. But even if LBTH has signed a contract that puts all the aces in AEG's hand, it has other leverage – not least the forthcoming renewal of the contract for commercial events in the park.
I don't want to part ways with AEG unnecessarily. But equally, I am not up for us enabling a commercial arrangement that effectively hands half Vicky Park over to this company for any month of the year it chooses. Neither can I support us simply throwing our hands up in despair at our own foolishness. The money AEG pays does help with the council's budget. But we can survive without it. This authority should be on the front foot demanding a better compromise from AEG and working with park users to show that support for a new contract with AEG will vanish if it doesn't agree to one. Instead, the decision has just been quietly signed-off under officers' delegated authority – the same modus operandi as was used to close the Victoria Park One O'clock Club two years ago.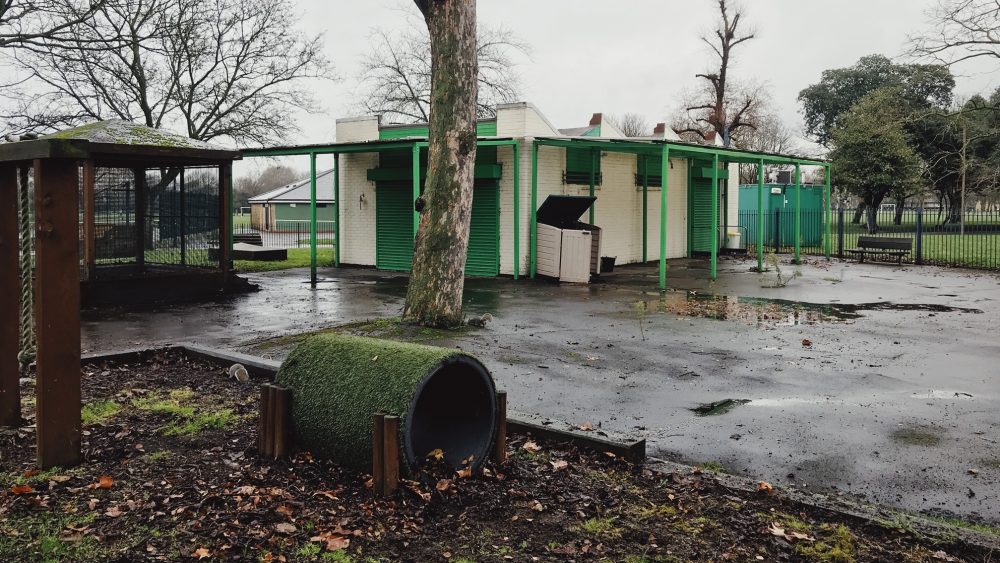 For me, this is the culmination of a decade in which Tower Hamlets Council has let Bow residents down badly over its handing of these commercial events. I know others love them or at least don't mind the impact. But whether you are for or against the events themselves, we can surely all agree the decision needs to be made in an open and transparent way and be subject to democratic scrutiny. I mentioned my concerns at the council's Overview & Scrutiny Committee last week, and I will try to follow up on that when we meet again on 22nd November. In the meantime, it would be great to hear residents' views whether you want the Mayor to try to get us a better deal.
Councillor Marc Francis
---
Photos taken by OurBow editor/writer, Alan Tucker, over several previous years.