BRICK LANE SURVEY
Tower Hamlets Council is undertaking a survey to get residents feedback on the road closures, changes to the direction of traffic flow and parking suspensions of Scheme 2 from the Brick Lane Liveable Streets Project. The scheme is shown on the map below. You have until the end of of Weds 27th October to submit your feedback here.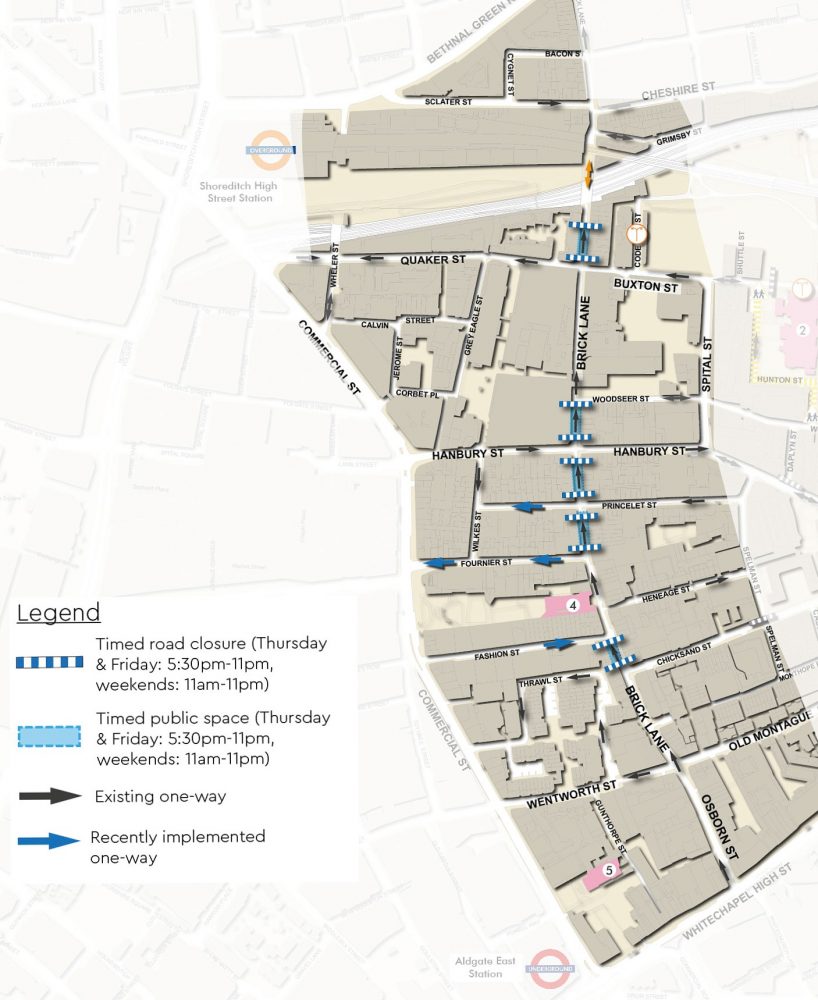 Expanded London Ultra Low Emissions starts today
People who drive petrol cars registered before about 2005, and diesel vehicles over about 6 years old will face £12.50 a day charges or £80 a day fines for driving in the new 18 times larger ULEZ area. Check your vehicle here.
Ice Rink open at Canary Wharf
Canada Square Park Ice Rink, a bit to the east of One Canada Square, looks really big. It's open seven days a week from 9.45am to at least 9.45pm. Adult tickets are £17.95, and children 4-12 are £11.95. Booking and details here.