Do you have concerns about anti-social behaviour and crime?
Tower Hamlets Mayor, John Biggs, is holding an 'Ask the Mayor' question and answer event on Tuesday 30 April from 7-9pm. The Mayor is inviting local people to put questions to him, and out about plans for the borough and tell him about issues that need resolving.
Email consultation@towerhamlets.gov.uk with your name to register your place.
The meeting is at Bow Road Methodist Church, 1 Merchant Street, London E3 4LY.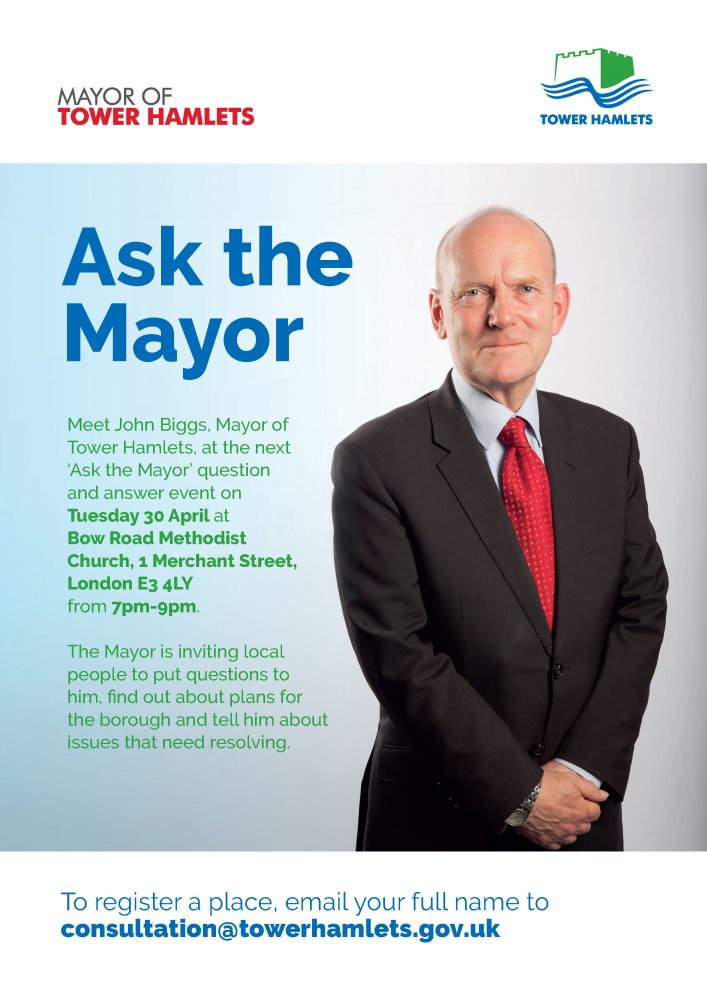 Met Police Community Engagement Event
On Weds 8th May our local police will be holding a Community Engagement Event at the Idea Store, 321 Whitechapel Road, E1 1BU. There will be a discussion, exploration and explanation of anti-social behaviour and drugs dealing.