Photo above by Kake Pugh
"OUR EAST END" a mini documentary is screening at the Palm Tree pub: 7.30pm Tues 14th Nov 2017 (127 Grove Rd, London E3 5RP). The Geezers will be on hand to explain.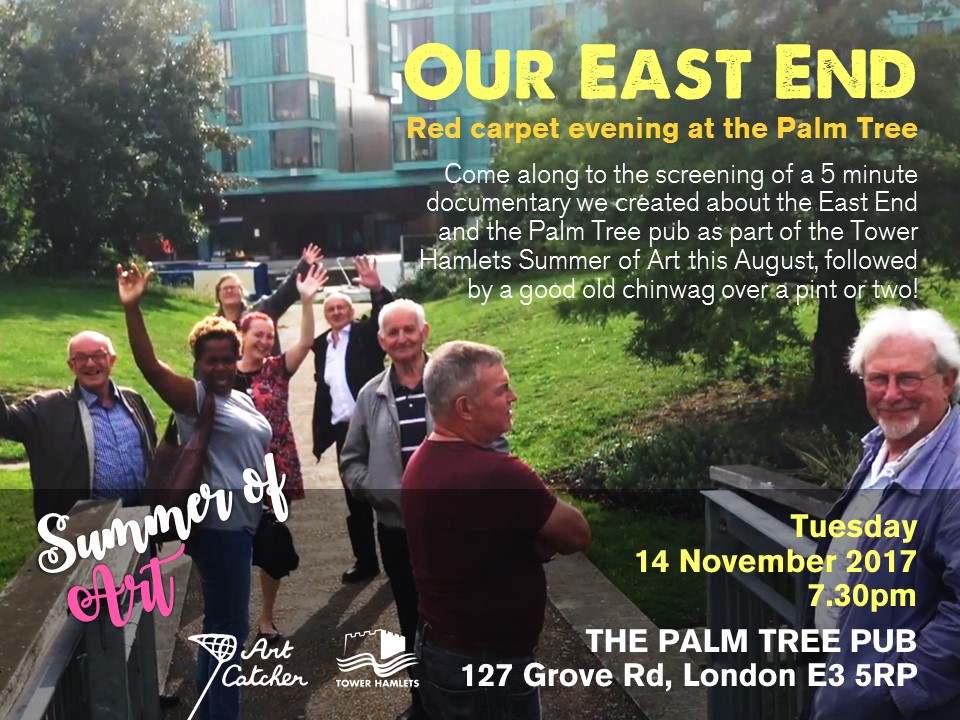 In the business section of the Times I found this article about Forman's Salmon Smokehouse on Fish Island.