How the TV Licence Fee started
Huge changes have happened since the radio receiving licence was introduced.
In 1920 the Marconi Radio Company began to broadcast test signals from Chelmsford to a band of amateur radio enthusiasts. Soon it was broadcasting music too. Engineers put on Britain's first advertised live public broadcast on 15 June 1920. It was sponsored by The Daily Mail who paid the famous Australian opera singer, Dame Nellie Melba, £1,000 to sing. You could have bought two houses for that!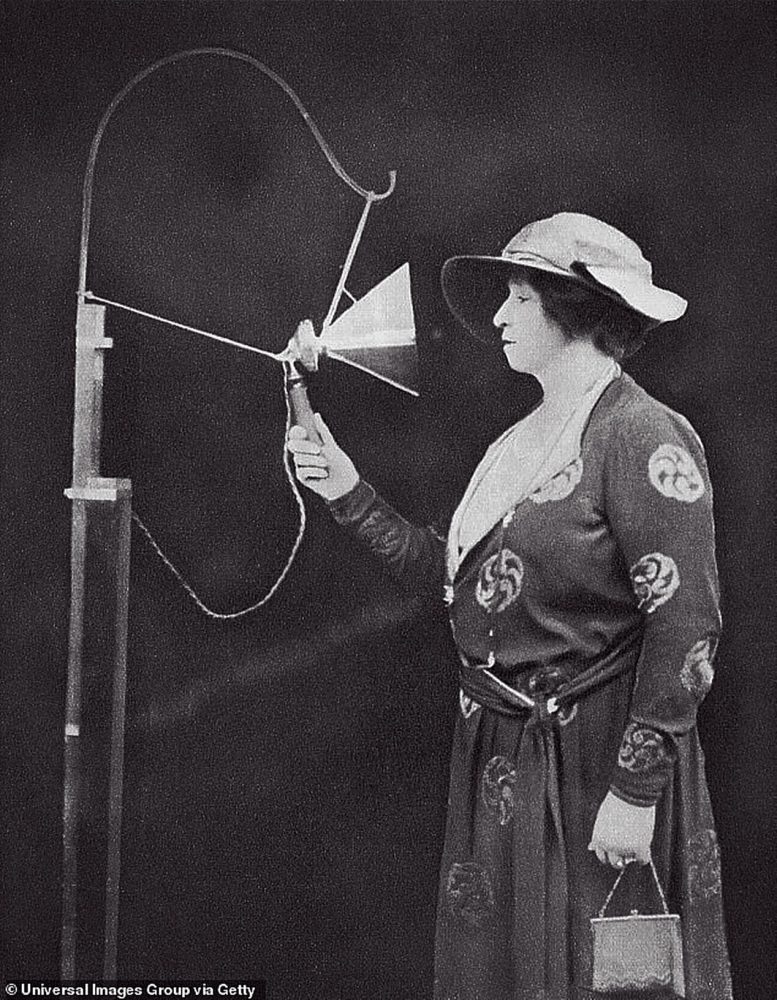 Engineers! Opera! This must have freaked out the cultured establishment. The General Post Office withdrew Marconi's broadcasting licence. Following a petition it was reinstated in 1922, when the engineers continued to present entertainment from their transmitter, 2MT. It must have been a strong transmitter as people throughout Europe were able to listen, and there were even people in Canada picking it up.
---
Those were very different times to today. The vast majority of the population were working long hard days. There were no labour saving devices in homes. Until 1918 the school leaving age was officially 12. Working class people had neither the time nor the education to get their ideas and opinions heard. Around WW1 the sort of people who got published were the Bloomsbury's, the Sitwell's, and the Georgian Poets (named after King George V). They had the money to loaf about, and connections to get published.
For example: Osbert Sitwell claimed he was educated in the holidays from Eton. He became an officer in the Grenadier Guards. He wrote his first anti-war poem "Babel" behind the lines in Ypres. After some string pulling it was published by The Times in May 1916. He made an unsound army officer, but was protected because of his social class. He spent the last few years of WWI living it up in the West End. A big event, apparently, was the poetry reading he gave in Lady Colefax's drawing room in Dec 1917. I read that it meant that the Sitwell's considered they'd arrived on the London literary scene! A very different world. But of course, the upper class were soon broadcasting to the nation.
The British Broadcasting Company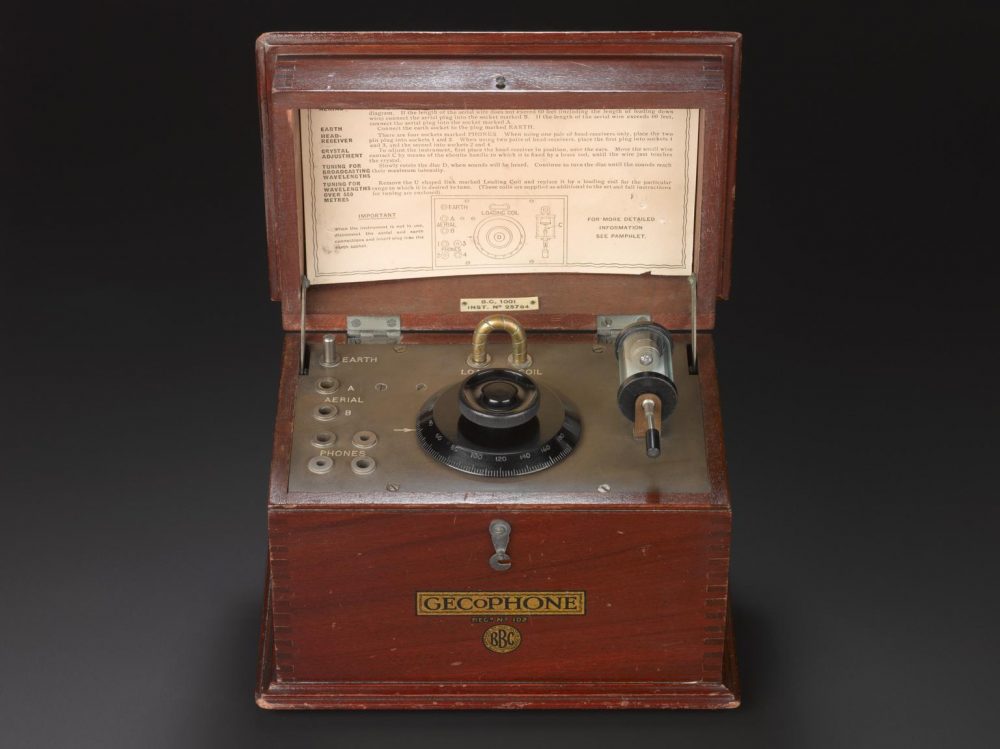 In Oct 1922 a group of electrical manufacturing companies set up the British Broadcasting Company. It gained a GPO broadcasting licence and was partly paid for by sponsored programmes from British newspapers and partly from the manufacture of radios. It soon also received income from 10s annual receiving licences charged by the GPO. John Reith was the general manager.
BBC Radio
The company was dissolved at the end of 1926 and the assets transferred to the nationalised British Broadcasting Corporation. It held a monopoly on radio broadcasting in Britain until 1972.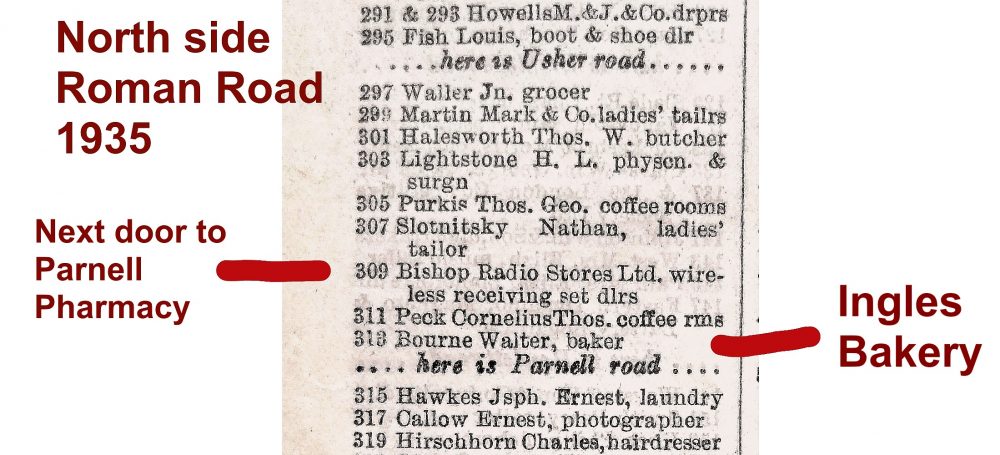 The BBC launched the Empire Service in 1932, which later became the BBC World Service. In 1939 the BBC had 9 million licence holders, still paying 10s a year. For UK listeners the BBC only had one channel until 1945. Then it added the Light Programme for entertainment, renaming the original the Home Service. Listeners could tune in to other radio stations in Europe. Radio Luxembourg started broadcasting in English in 1933. Radio Caroline began broadcasting from a ship in the North Sea in 1964. I used to listen to them. The BBC was for your parents. In 1967 the Marine Offences Act was passed banning UK citizens from working on pirate radio stations (in theory). That year the BBC rebranded its channels as Radio 1,2,3 and 4. They hired former pirate radio DJ's Kenny Everett and Tony Blackburn.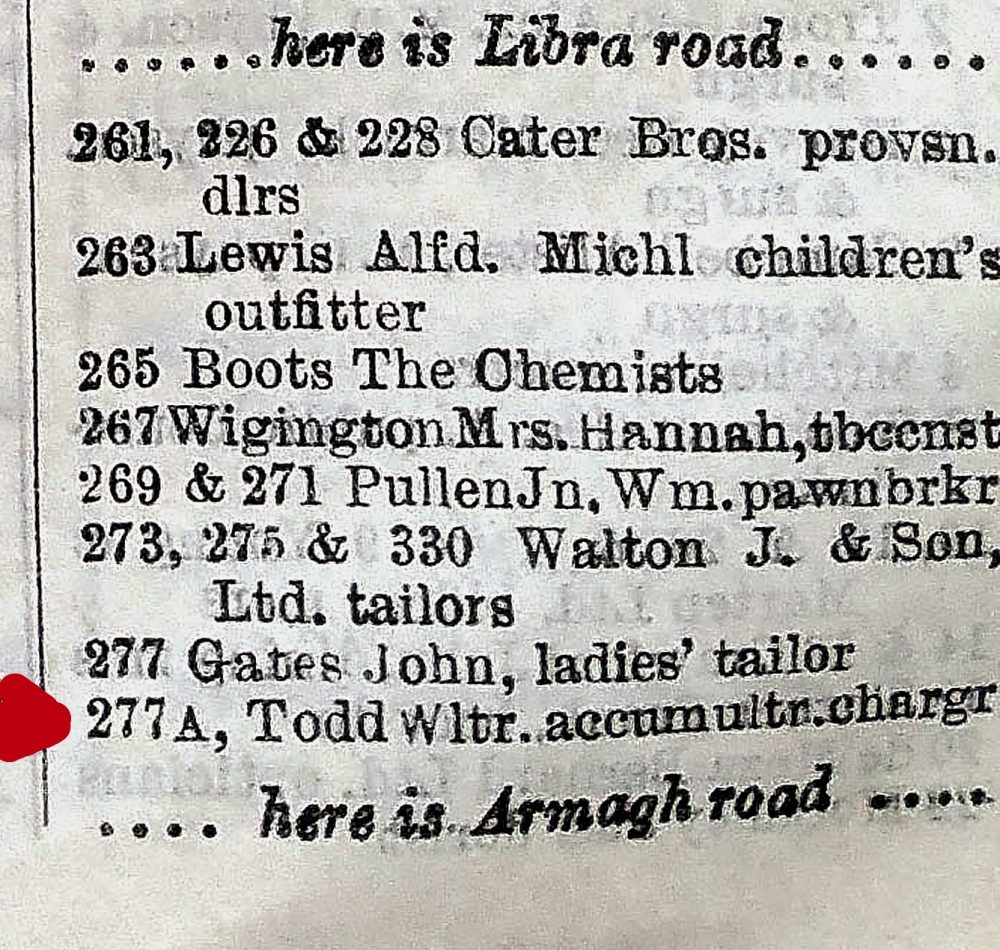 TV Broadcasting & the Licence Fee
From 1936 to 1939 the BBC broadcast live TV. During that time there was no extra charge for TV to the receiving licence. It wouldn't have raised much money!
In 1946 broadcasting resumed using the 405 line system and a separate TV licence was required, which also covered radio. In 1946 the annual licence fee was £1 for radio only or £2 for both radio and TV. Only 14,500 TV licences were sold in 1947. In 1950 that had shot up to 344,000. In 1971 the radio licence was dropped. You only needed a licence to watch TV. It cost £7 B&W, £12 colour. In 1971 16 million TV licences were sold – today it's about 26 million.
TV Broadcasting 1930s – 1960s
John Logie Baird demonstrated his Heath Robinson TV system in October 1925. He transmitted a blurry 30 line image at 5 frames per second across his laboratory. In 1927 he transmitted pictures from London to Glasgow along a telephone line, and a year later by radio to New York. These were interesting experiments. The Baird system needed two aerials – one for picture and one for sound. In 1930 the BBC had two transmitters and allowed Baird to use them when the BBC was not.
The RCA, HMV,  EMI  and Marconi companies were linked to each other and shared patents. By the mid 1930s they'd developed cathode ray tube (CRT) cameras.
In 1936 the BBC built a new television studio up on the hill at Alexandra Palace. Baird was given one wing and EMI/Marconi the other. TV transmissions alternated weekly between the rival systems. The Baird system was now operating at 240 lines, but required a cine camera to create an intermediate film step before it could be broadcast. The EMI/Marconi Emitron cameras were fully electronic and used a standardised 405 line system. It was much better than the Baird system, which was dropped.
In 1964 BBC2 launched using the new 625 line UHF system. In 1969 the other channels followed, but a 405 line signal was also broadcast until 1985 for people who still had older TV sets. High Definition TV was rolled out on satellite and cable between 2005 -10.
The situation today
Technology has advanced rapidly.
In 1983 Sony introduced the first camcorder which recorded onto Betamax tape and was aimed at professionals. In 1995 Sony, JVC and Panasonic introduced the DV standard which recorded onto small tapes. You played the tapes into a computer to edit your video. This was a democratising moment for small budget film-making. It was affordable, good enough quality, and you could soon edit on a Bondi Blue iMac using iMovie and distribute your films on DVDs. All this technology came together 22 years ago. Back then the big broadcasters should have seen the writing on the wall.
Today you can film in much better quality on practically any smartphone (cheap external microphones make a big difference). You can edit in LumaFusion (iOS) or PowerDirector (Android) and upload the film straight to your own channel and followers.
My previous article sets out why I think the Licence Fee is now an anachronism.
Alan Tucker