..to celebrate the Queen's Birthday on the Roman with a good old traditional East End Street Party with a modern twist.  Cakes, cakes and more cakes – a Right Royal Bake-Off.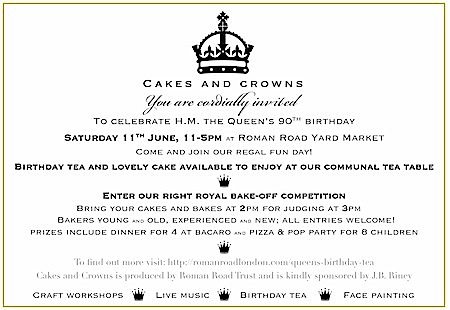 The Roman Road Trust is hosting a celebration in honour of the Queen's 90th on Saturday 11th June and you're all invited.
Cakes and Crowns will be a full day of regal fun from 11-5pm at the Yard Market on the corner of St Stephens Road and Roman Road.
Click here to get the full story.