Hear ye, hear ye! Stitches In Time is proud to announce the return of the annual Winter Makers Market, featuring a host of local designers and makers selling their beautifully crafted wares at very reasonable prices, conveniently just in time for Christmas. It will take place from the evening of Friday 28th to Sunday 30th November, in Limehouse Town Hall.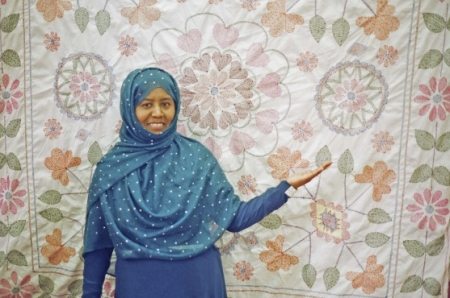 Topping the bill this year will be choir performances, exhibitions, kids and big kids workshop tables, and a host of refreshments to warm those winter cockles. More details soon but we will also host our famous Anonymous Art Sale – last year featured art from established big name artists and individuals, and punters had a chance to snap up a potentially priceless piece for a small fixed price. If you want to submit your own postcard-sized artwork for this exhibition/auction watch this space for more information.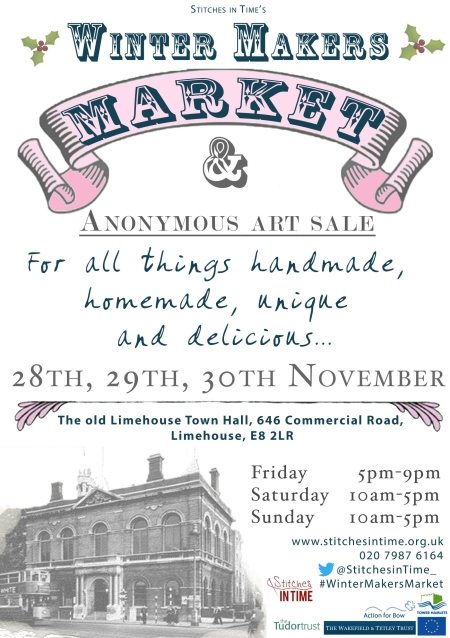 Proceeds from this event will go towards supporting our charitable activites, and entry into this beautiful 19th Century building is a rare opportunity to see the inside of an elegantly ageing building that is looking to the future by working to increase access and community use for a building that is home to talented artists, makers, and community development charities and organisations.
If you are interested in running a stall at this event, please call their office on 0207 987 6164, and ask for Katie Adkins.