Age UK survey results
Rosie McKearney emailed to say that 40,000 people responded to Age UK to let them know what they thought older people need most to live well coming out of the pandemic. Here are the results:
Timely access to healthcare

High quality social care

Enough money

Support to end loneliness.
Mile End Park Survey
The Friends of Mile End Park would like to know what you like and dislike about the park. Please fill in their user survey here. There is also the opportunity to give them your ideas on how to improve the park.
The latest shopping trend – no checkouts.
Amazon opened its first cashierless store called Amazon Go in Jan 2018 in Seattle. They now have 35 stores in the US, some of which are branded Amazon Fresh.
In March this year (2021) Amazon opened its first Amazon Fresh store outside the US in Ealing. Two weeks later they opened a second at Wembley Park. Around 25 UK stores are planned soon. They are the size of a small supermarket (2,500sq ft).
How Amazon Fresh works
The customers download the Amazon app to their smartphone and scan a QR code on their way into the store. There are no trolleys. They walk around the store putting their purchases into their own bags. They walk out of the store and are automatically sent the receipt.
There are cameras everywhere, and sensors on the shelves which are like little weighing scales. If you change your mind and put something back it knows you've done that. Be re-assured that journalists and the management of rival stores have been trying really hard to catch this system out. Amazon have had it up and running in the US for over three years now – which is quite a slow and cautious rollout for a big tech company.
The stores also have collection points for other goods bought on Amazon. There are staff around if you need help.
Last July Amazon launched Fresh in London as a free delivery service for Prime customers spending over £40. Thanks to coronavirus online shopping now accounts for £3 of every £10 spent in the UK.
---
A couple of years ago I wrote about my experience shopping in Sainsbury's till-free store at Holborn Circus. It turned out this was a 3 months trial and they put the tills back. Amazon will have the technical know-how and an unlimited budget to make it work. Sainsbury's current Smart Shop app lets you use your phone to scan in shopping as you go round, but you scan a QR code as you leave and pay at a dedicated checkout. With the original Smart Shop app you scanned a QR code and your phone automatically paid.
During the coronavirus pandemic I started using the ASDA Scan & Go app which works in the same way. I like it. Sometimes due to juggling a shopping list, the trolley, and your purchases you can accidentally push the wrong thing on your phone. Just press "Start Shopping" and the list of your purchases will magically reappear.
Locally the Sainsbury's SmartShop app works near Queen Mary University and by Stepney Green tube, on Cambridge Heath Road, and at The Stratford Centre.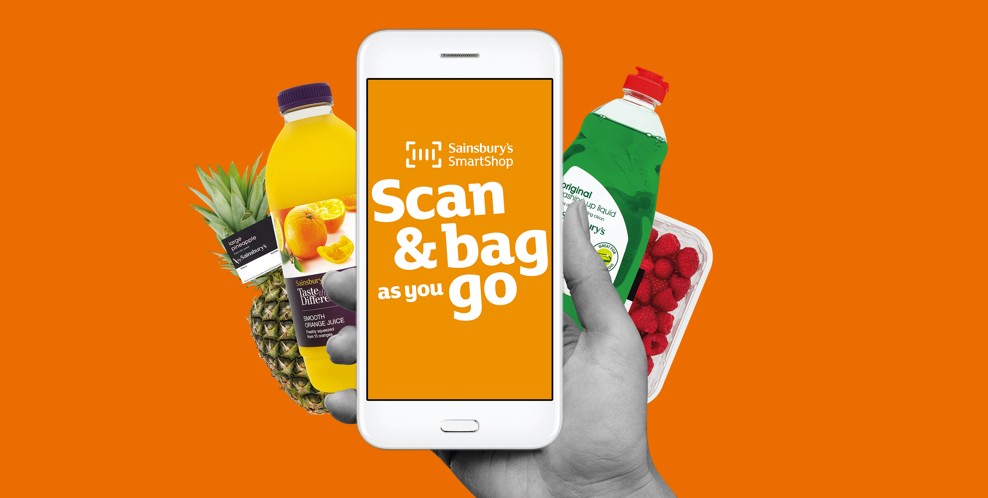 These apps will be ideal for customers in busy places like train stations and airports. I read that mostly people will be returning to offices. The Amazon Fresh app, especially, will work well for people in a hurry at lunchtimes.