Bus gate predicted to cause misery in Bow from Sat 13th July
The trial from 13th – 21st July of several road closures in Bow is expected to cause traffic misery for locals and local business delivery drivers. Feedback on the trial can be given at https://www.pclconsult.co.uk/bowtrial between 13 July and 28 July.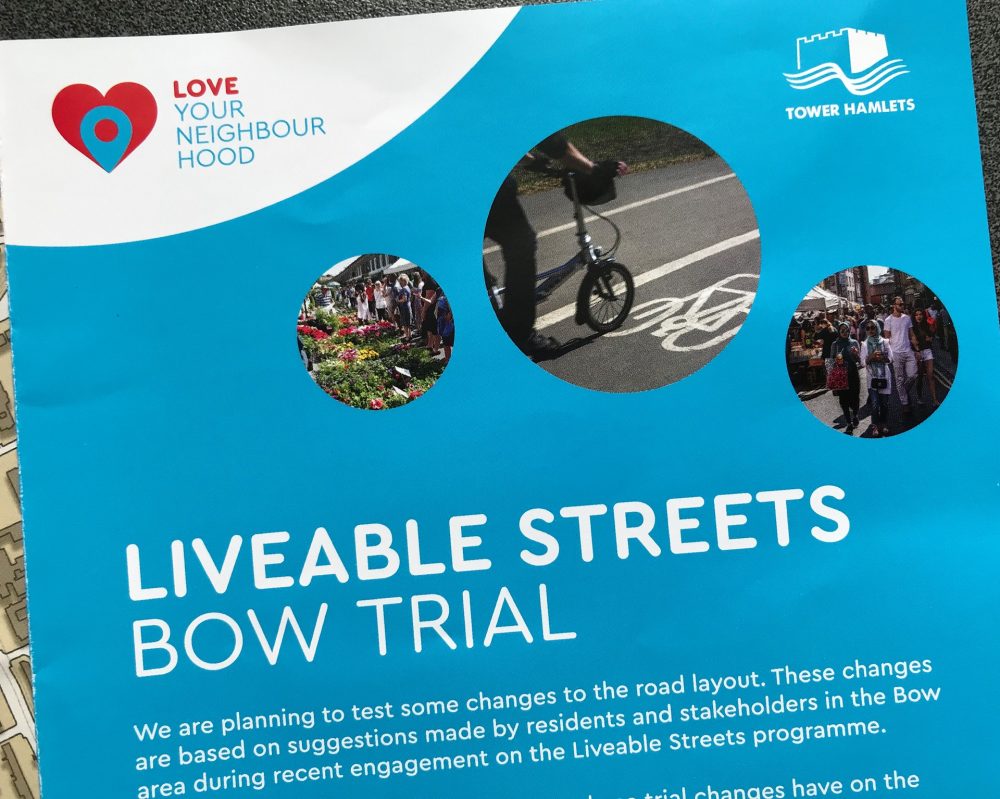 Kate Gould, resident of Cardigan Road, was horrified when the flyer announcing the trial came through her door. "I had only heard of proposals for making a section of Roman Road, Bow one-way and discussions about limiting traffic through Victoria Park. I had no idea that our route to the A12 was to be cut off." Although keen to cycle and walk whenever possible, Kate uses the car to get her children to many of their evening and weekend activities. "After they get back from school, time is tight to get them out again to their dance or their ice skating lessons, and at the end of their lessons they're exhausted and need to get home to bed quickly."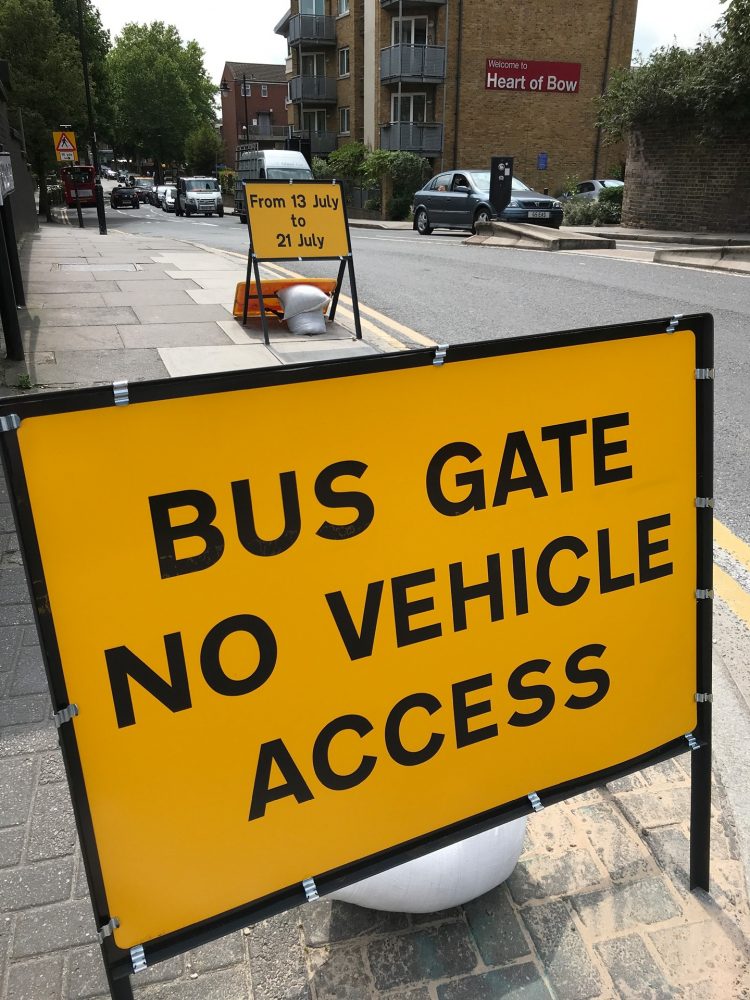 No access to the A12
The Lea Valley ice rink is currently an easy trip up the A12. "With the bus gate in place, I'm facing a drive through Lauriston Village and the muddle of Hackney side streets, as public transport takes over an hour and cycling up the tow path is not a safe option in winter evenings. It's going to make us question whether my son should give up his pairs skating lesson."
Delivery lorry mayhem
Another concern is what will happen with the delivery lorries serving Tesco's, Iceland, and many other shops on Roman Road market. "Deliveries are required to be during the daytime, to avoid disturbance to residents in the early mornings and evenings," explained Kate. "The delivery drivers may decide to come outside the bus gate hours, otherwise they face a terrible journey along Bow Road, up Grove Road and along Roman Road or Old Ford Road. this will take ten times longer and cause much more congestion than their current route from the A12."
A friend has just informed me that there will be "Bow post engagement workshops" Tuesday 9 July, 5–9pm at Bow Idea Store, Gladstone Place.
Update Sat 13th July
There is a petition about the bus gate in Tredegar Road here.