Top photo: Highgate Wood by Alan Tucker.
There are 8 million trees in London covering about 20% of the area. We mostly take them for granted, but we'd miss them if they were gone. This Fri – Sun, 18th – 20th May 2018, the Museum of Walking is putting on an Urban Tree Festival – a diverse series of guided walks which are listed here.
They've also created a free trail of 10 interesting trees that each have a pub nearby (or should that be 10 pubs that have an interesting tree nearby?) Download TiCL App to get started.
---
On Sunday 15,000 runners will take part in the Hackney Half Marathon. The races start from 9am on Hackney Marshes, just a bit northeast of Mabley Green. There's this very useful Raceday Guide. Below is a screen grab from it of a suggested spectator route. There will also be free special events on at Here East with family-friendly fun, including live music and dancing lessons. All of the bars and restaurants at Canalside are participating.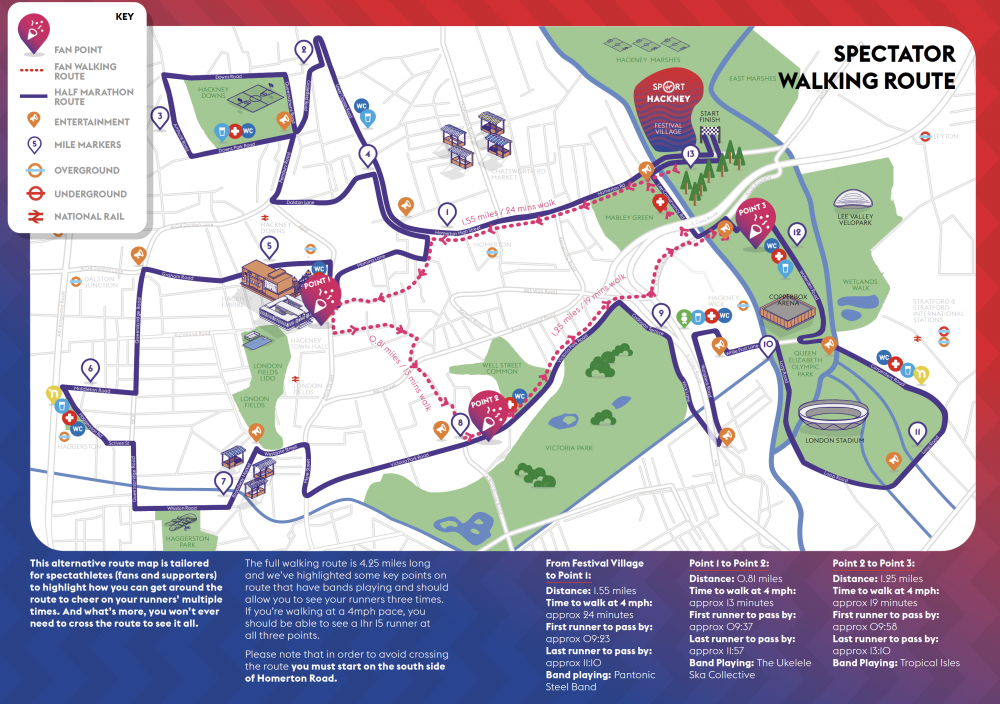 ---
On Tues 22nd May from 6.30 there a guided walk around Wilcumstowe (in Anglo-Saxon) – called Walthamstow Village before the Railway. Details here.
---
Summer Tea Dance
Tuesday 5th June 12-3pm £3 entry, at York Hall Leisure Centre, 5 Old Ford Road, E2 9PJ. Light refreshments will be provided & paid bar will be open.
Please call or email to book your place:
Jeanette.spenner@gll.org 07956290221
Hana.ismail@gll.org
---
The next POPlar clothes SWAP is on Thursday 7th June at 5.30pm. See poster below.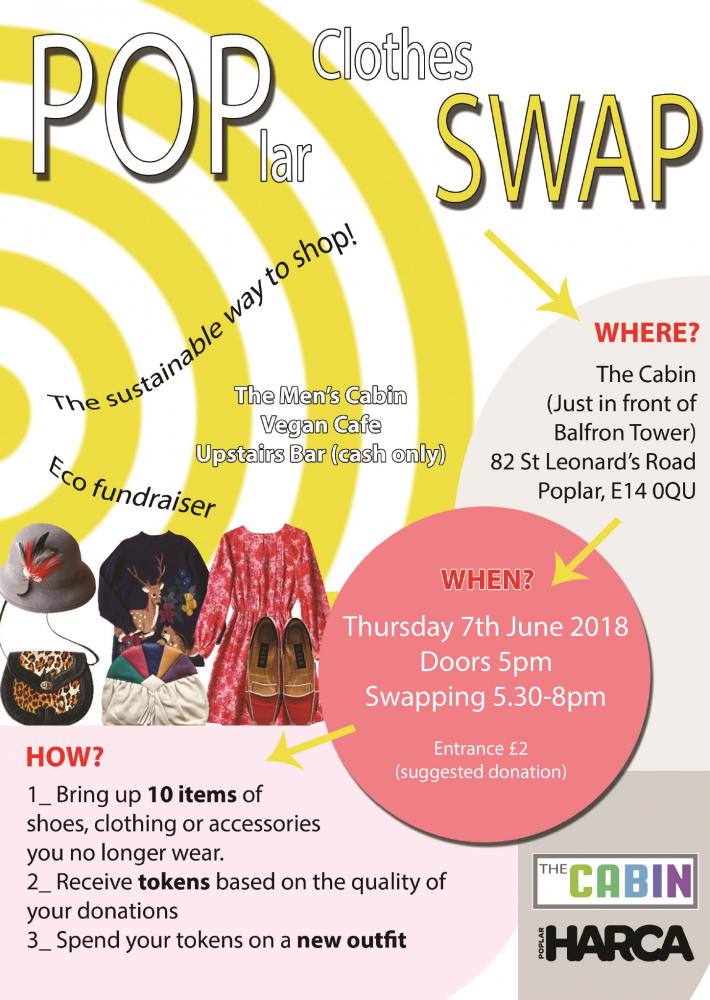 ---
The London Festival of Architecture 2018 programme – an eclectic and diverse series of 400 events runs across London from 1-30 June. The full programme is on the London Festival of Architecture website.