After seeing the poster above on the underground I thought I'd better check up on London's ULEZ zone.
The Transport for London website says: "From 25 October 2021, the ULEZ charging zone will expand to include the area up to the North and South Circular roads."
I think this is going to cause a lot of problems for ordinary Londoners. The minimum standard for petrol cars is Euro 4 which came out in 2006. But the standard for diesel is Euro 6, which came out more recently in Sept 2015. Check your vehicle here.
How the different charges for driving cars and vans in London work
The Congestion Charge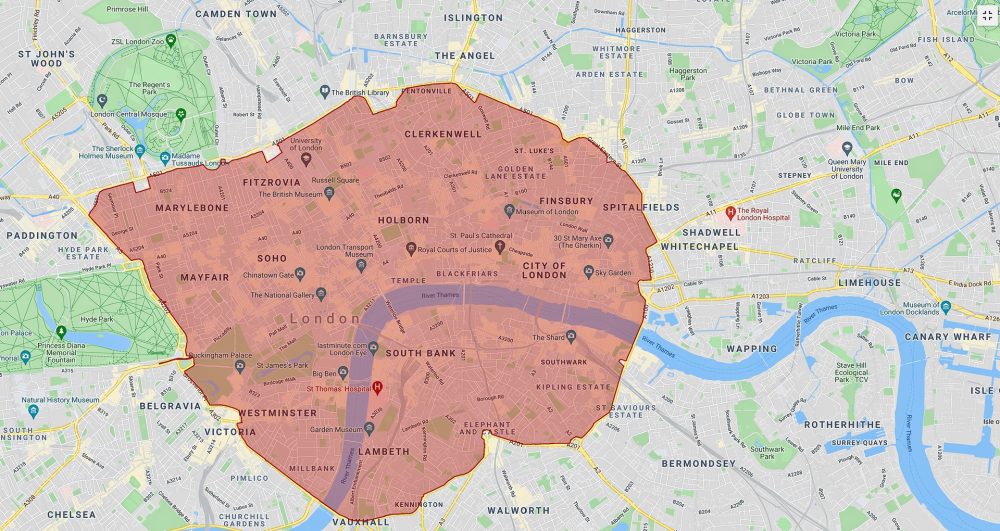 This only applies to Central London as shown on the map above. It's in force from 7am – 10pm 7 days a week (except 25th Dec). At time of writing you pay £15 per day. It costs £100 for lorries, buses and coaches, which I'm not covering here.
In addition if you drive a petrol vehicle older than approx 2006 or a diesel older than approx 2015 you have to pay the Ultra Low Emissions Zone charge of £12.50 a day (for most vehicles up to 3.5 tonnes).
ULEZ zone from 25th October 2021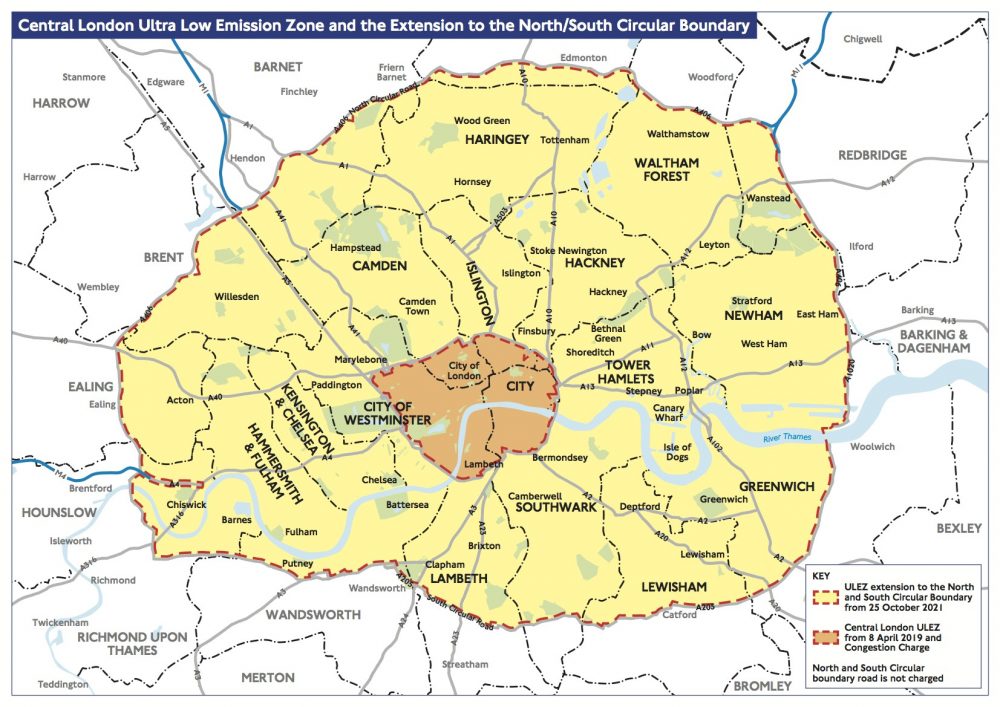 This expands up to, but not including, the North and South Circular Roads. It applies 24 hours a day. If your vehicle is parked and not driven you don't pay for that day. If you drive it you pay £12.50, details above. You'd only pay the congestion charge if you enter the central zone. Classic cars registered before 1st Jan 1973 are exempt, as are licensed taxis.
The Transport for London Website says: "We would prefer that you use a vehicle that meets the emissions standards rather than pay a daily charge." But many people are not in a position to buy a newer car, and scrapping serviceable cars to build new ones is not green! I've written elsewhere about the problems of charging electric cars in Bow, and that neither the cars nor the electricity is as green as people are being led to believe.